Every time we travel to the Windy City, we make sure that the first stop is Giordano's, for deep dish the way it should be and- for me, at least- a big glass of Pinot Noir. It's almost inevitable that we don't stop at Portillo's for an Italian beef sandwich at some point, and hit Yolk for crepes and eggs before hitting the road and heading home.  What I'm trying to say here is that we have eating habits of sorts, and sometimes, those need to be broken.
This visit, on the train in from the burbs, yours most sincerely was craving a burger.  It was almost overwhelming! Given that we had an hour or so to look before docking at Ogilvie, I began research. The man took a nap.
Bull and Bear– a beautiful little bar tucked between Chicago's Sushi Samba outpost and the own-zip-code-sized empire of interiors, Merchandise Mart- kept popping up. Chicago Magazine, Grub Street, and the Best of the West Awards all mentioned the B&B Kobe Burger.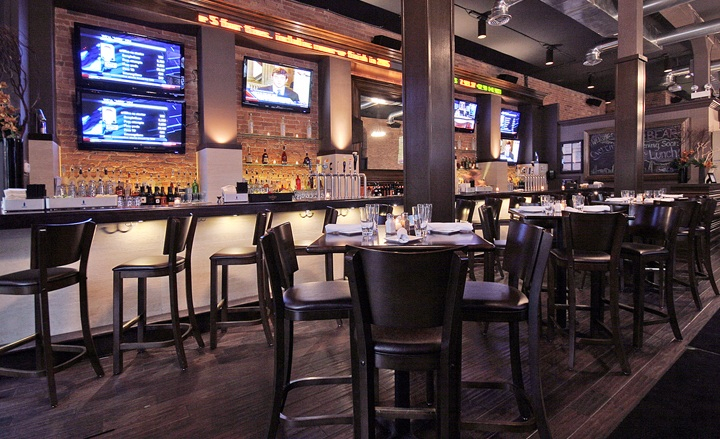 ** Bull and Bear, Chicago **
We sat at the bar, which quickly began filling up with what appeared to be Chicago's hip, 30-something middle-income crowd, and ordered truffle mac and cheese.  The guy tried a local beer, and I settled on the Number 6- B&B's take on an Old Fashioned. This rosy-colored version of one of my go-to cocktails was made with Sandeman's Founders Reserve (a dry, plummy Port), Bulleit, muddled orange, and brown sugar, instead of the traditional simple syrup, and topped with two skewered maraschino cherries. And it was delicious!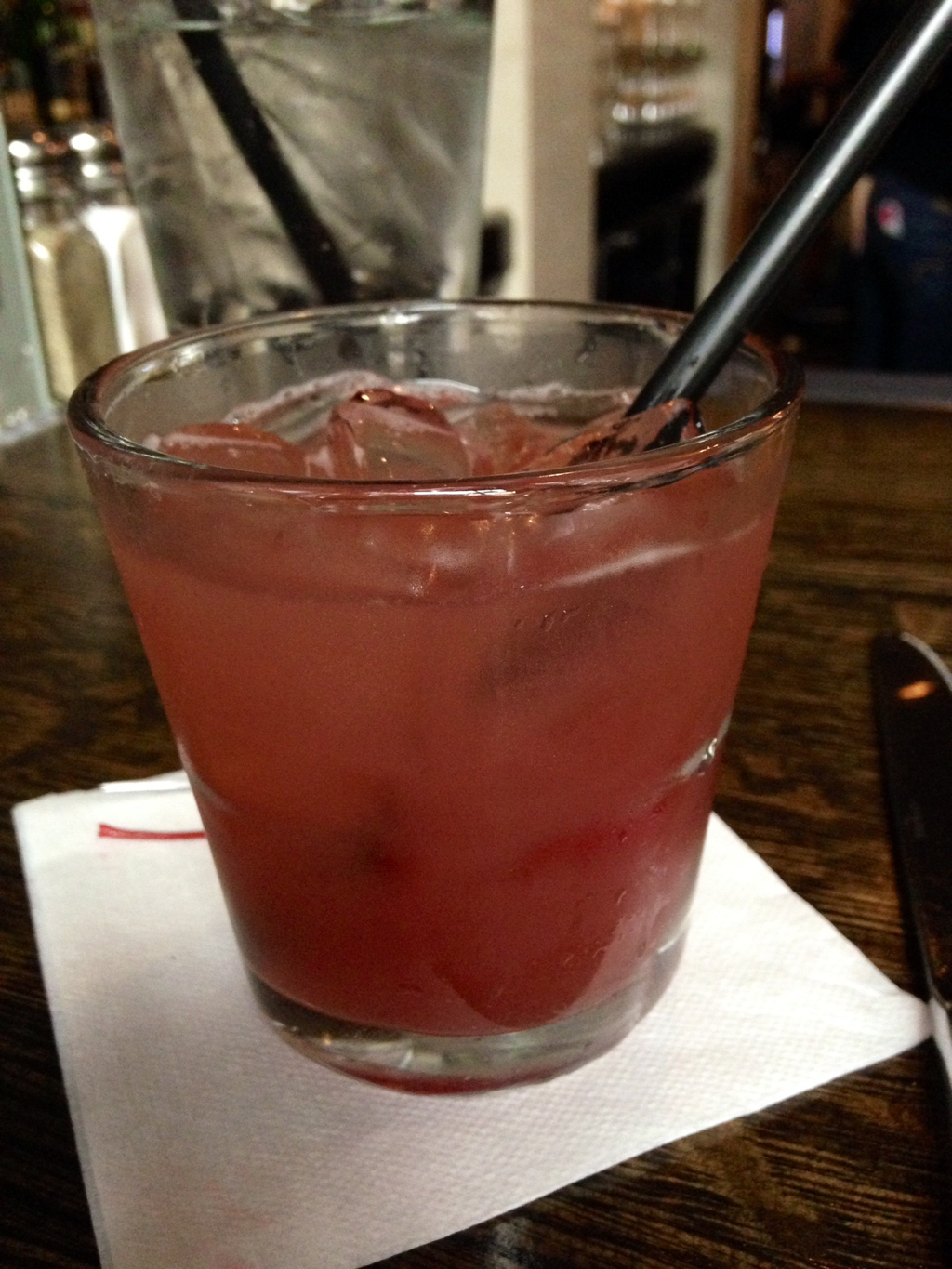 ** No. 6 **
Almost immediately after our mac bowl was scraped clean, our burger arrived, and friends, we did not make a mistake choosing the place to have one!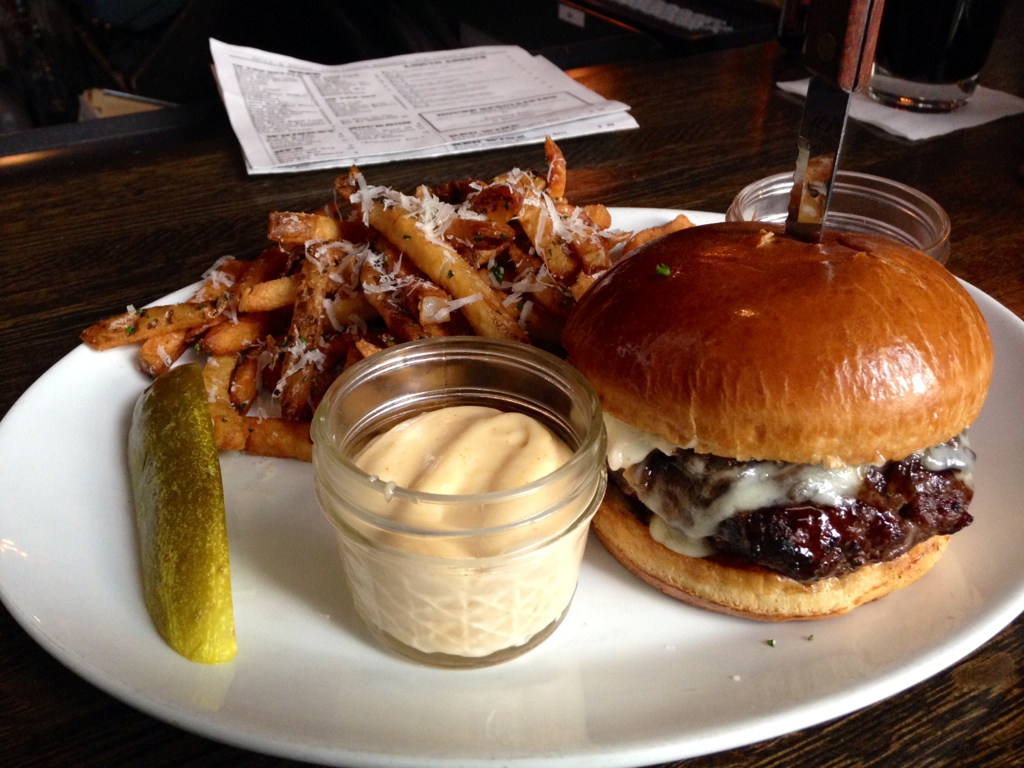 ** Heaven on a bun **
I am not lying one bit when I tell you that this may have been the best burger I've ever had. This had to have been a good half pound of beef, topped with Gruyere cheese, a red onion marmalade, and smoked bacon aioli on brioche.  A hefty mountain of truffle fries occupied half the plate.
I could only make it through half of this bad boy while we sat, drank, and watched espn on one of the many sports-filled flat screens, but later that night, I pulled the remaining half out of my to-go box and devoured it cold- something I have never done before.
I'm pretty sure that all of these "Best of" lists were justified in this choice.  If you're up North anytime soon, try it!