Friends, I am so happy to announce that as of today, my darling kitchen looks like this: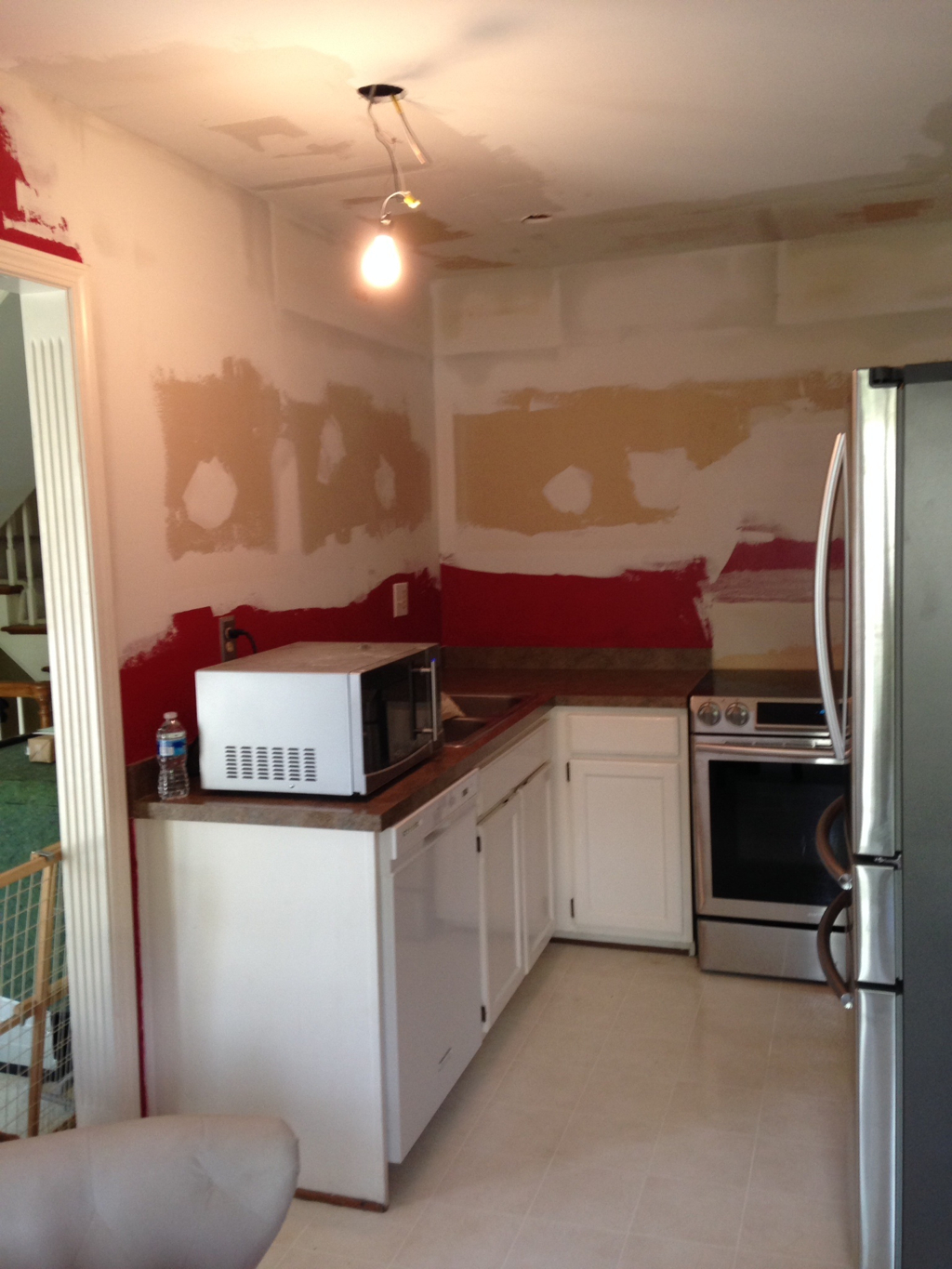 ** Kitchen, ready for new cabinets… And paint **
The upper cabinets have been removed, the new appliances are here (you can just see the new dishwasher sitting in the dining room), and new lights are being dropped in today. The lower cabinets aren't going to be removed until the week of install (May 20th) in order to keep me with some counter space, but aside from that, tear-out is complete! Hooray!
Of course, there's a springtime goal of finishing the kitchen, but seeing as how that's more on the installers and suppliers than it is me, I made a couple of goals of my own:
Finish Painting!
I was motivated enough to finish the guest room (sans headboard) and the entry (sans mirror) before Bryan's parents arrived for Easter, but now? I need to light a fire under my own butt to get our bedroom and the main living area (stairway included) painted.
The living area, originally, was going to be completely papered in Phillip Jeffries Silky Strings in Onyx. That's right- the majority of the house was going to be wallpapered in a gorgeous BLACK silk. Hey, when I want drama, I have drama!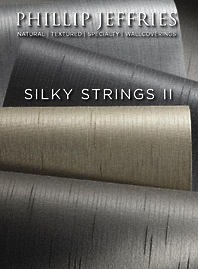 ** Phillip Jeffries Silky Strings **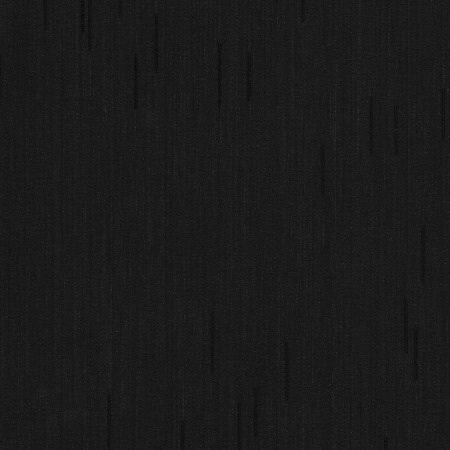 ** Onyx **
Unfortunately, about the time we closed on this house, an entire HVAC system needed to be replaced in one of my rental properties, taking a huge chunk out of my renovation budget. Sigh… The best laid plans. So instead, I'm painting the area in my go-to black, Valspar's Dark Kettle Black. If the eggshell-finished paint seems to fit, then hooray! I'll have saved a few thousand dollars. If not, then I can always paper over in the Onyx at a later time.
My bedroom color took a little searching. I needed something that had a lot of depth to it, but wouldn't devour all of the natural light that comes in the bedroom. It needed to look great next to our linens as well as the fabric for the not-yet-purchased headboard, and believe me, this took some searching. I settled on Valspar's Safari Beige.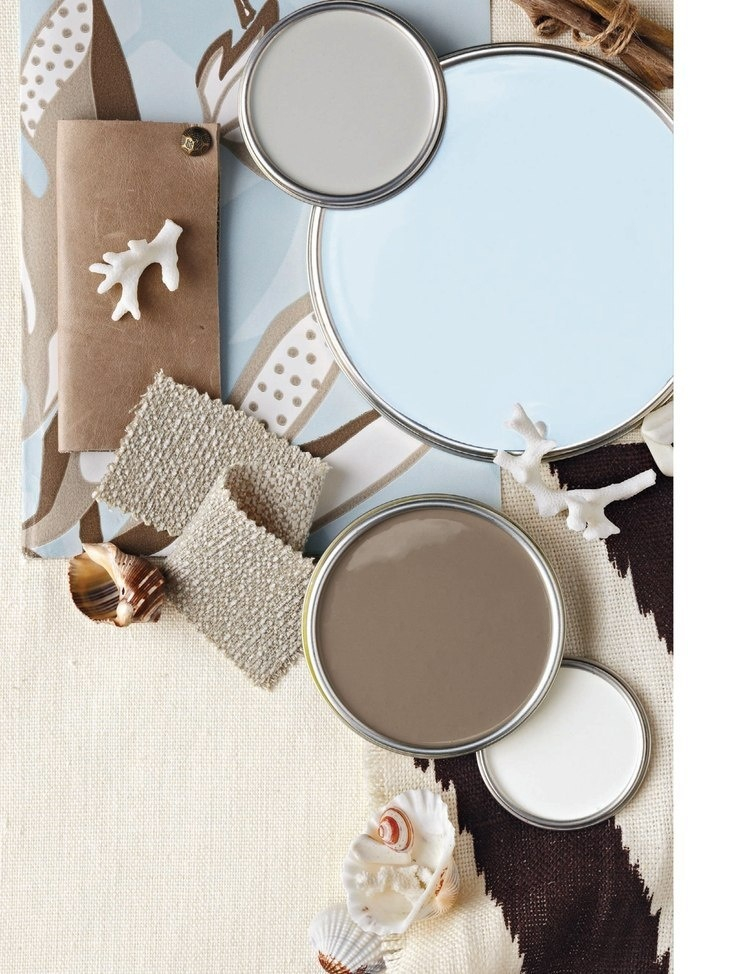 ** Safari Beige, second from bottom **
This is a lot to do- especially considering that I'm short and have a 14′ or so high ceiling in the stairwell- but finish painting in a month? Piece of cake.
On another note, friends, it's Derby week here in the bluegrass! If you're here, stay safe, win money, and if you're here, read my little piece of the blogiverse, and want to say hi, email me at [email protected] I'll buy you a julep!