This weekend, I volunteered to drop off a meal for a girlfriend who just had a new baby boy. While every meal I've ever delivered has been one that means something to me- a family recipe of Italian Creme Cake, Daddy's favorite chicken with artichokes- I've never been so compelled to deliver my Mamaw's Chicken and Dumplings.
Something about this weekend was just screaming for my favorite comfort food. With the guy visiting family in Cleveland, I knew that I could make just one pot, have myself a small bowl and deliver the rest to my new sweet mommy friend.
The recipe itself is pretty top secret (and never measured…), but so incredibly simple. Technically it contains only 4 ingredients and salt and pepper, with very homemade dumplings. It's a dish that conjures memories of my grandma's kitchen- the old pot with the wobbly bottom that teetered while I stirred, the sound of her old pewter paring knife as it clicked across the ridges in her draining stainless steel countertop, Papaw peppering the living hell out of his bowl every time he refilled. It's a meal that tastes and feels like home.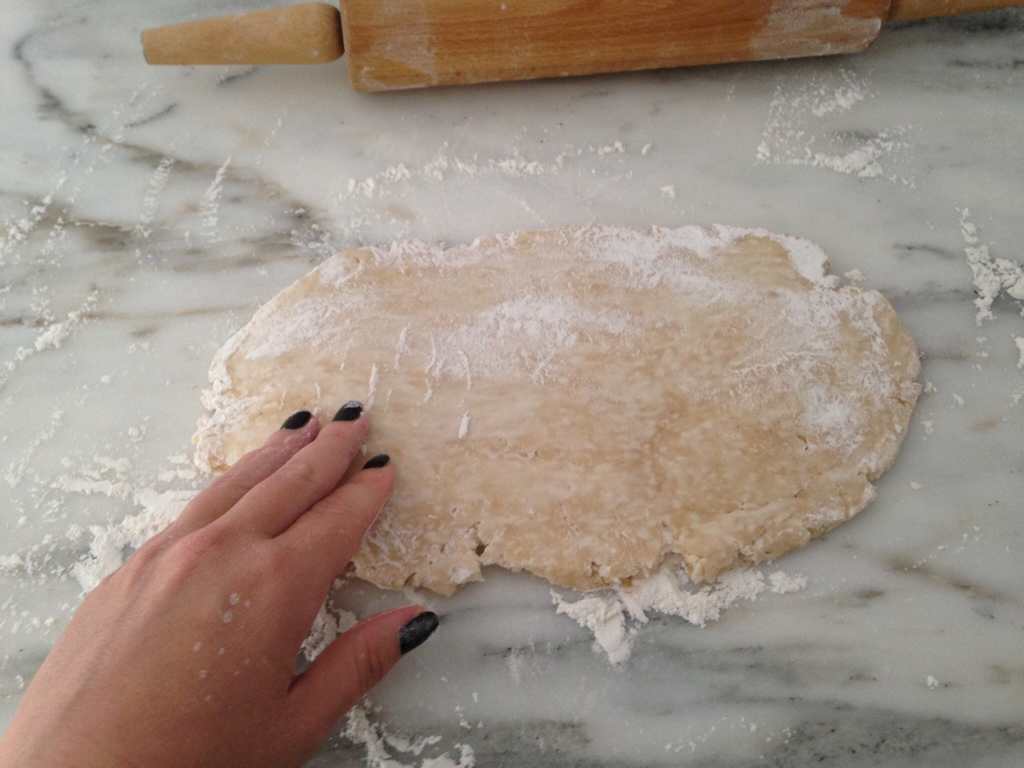 ** rolling out the dough **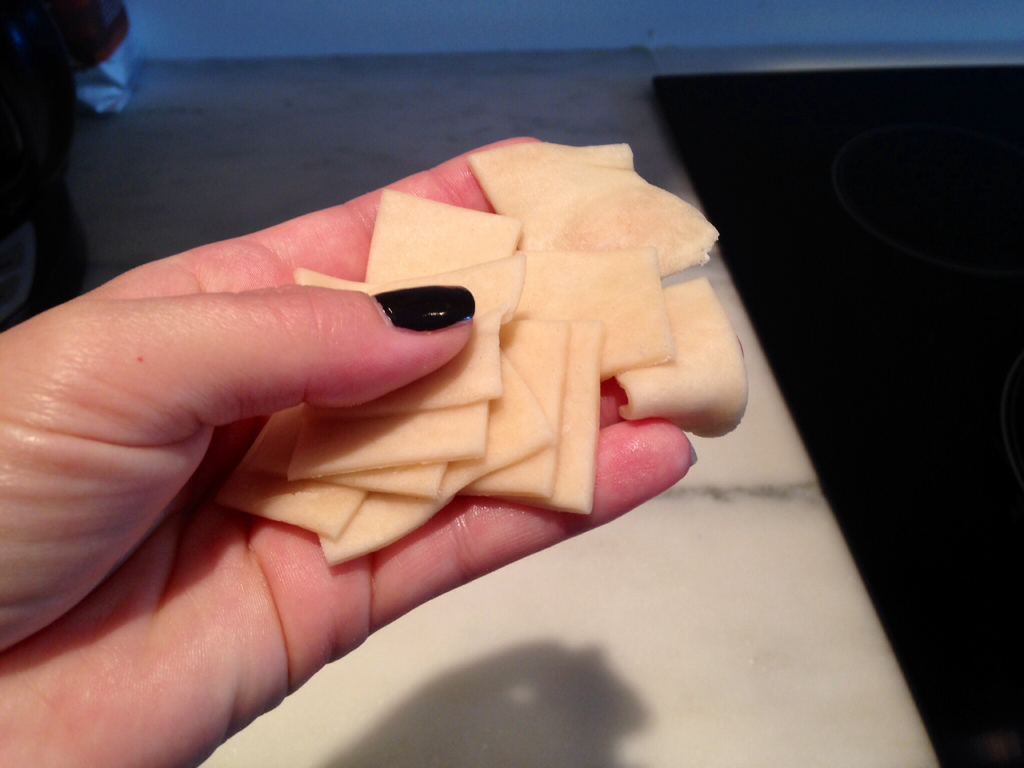 ** cut tiny and perfect **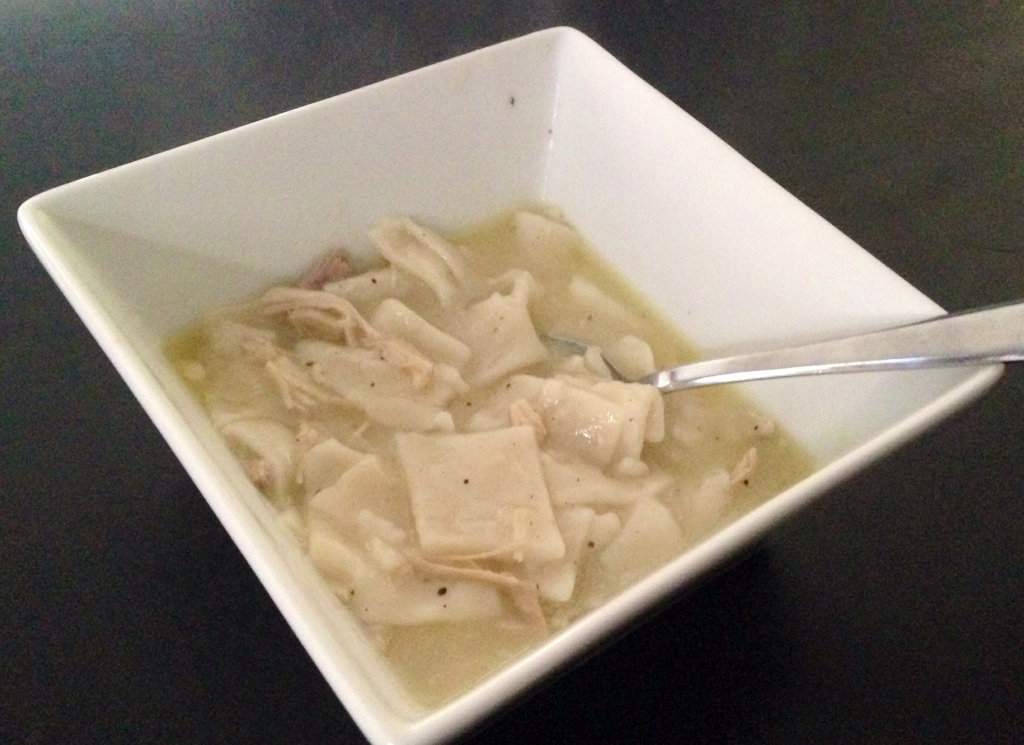 ** dig in! **