A week or so ago, I received a message from a life-long friend, wanting to pick my brain about real estate. He'd make it worth my time by taking me to dinner, he said, and we decided on Milkwood. If you've ever watched Food Network, you've heard of Chef Edward Lee. Between Iron Chef, Top Chef, and his local baby 610 Magnolia, he's something of a legend around here. When Milkwood opened in the basement of Actor's Theatre, everyone flocked! Having never been there ourselves, my buddy and I decided to try it out- apparently, all the reviews were correct- this place was awesome!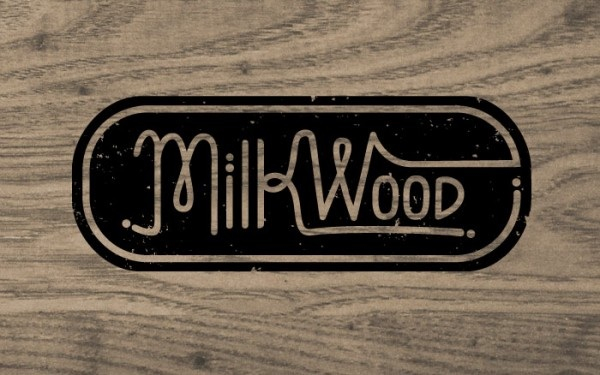 ** the place **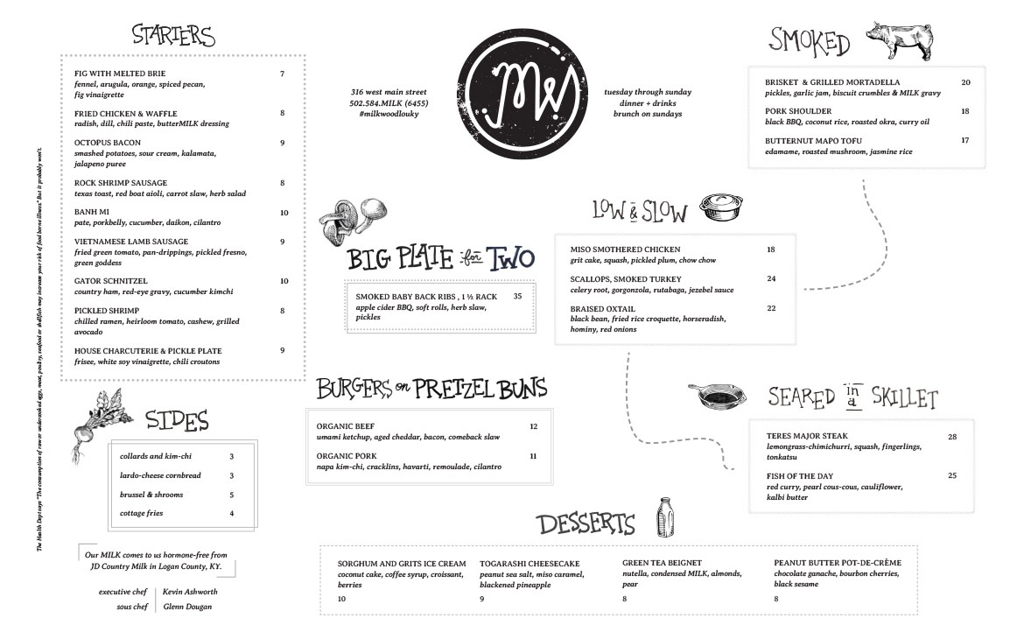 ** the menu **
We were both starving, and immediately ordered a couple of cocktails and the Fig and Brie. We were pleasantly surprised when what we thought was a plate of Brie and figs came out as possibly the greatest salad I've ever eaten! Baby arugula, covered in some sort of tasty dressing, orange sections, and split, roasted figs shared the plate with a large hunk of soft Brie and candied pecans that had a little Cayenne kick to them.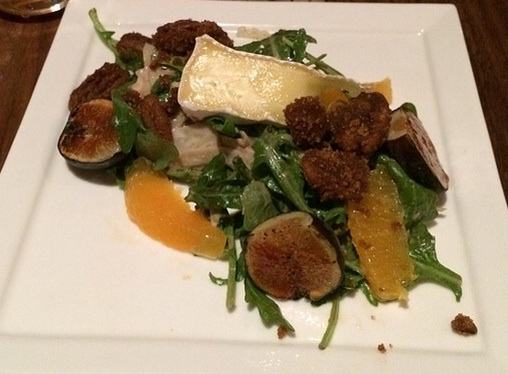 ** fig and Brie **
For entrees, my friend chose the special- red snapper on a bed of couscous with pearl onions and a buttery sauce. It reminded me of my first meal at Proof on Main, and that in itself is motivation to go back and get it! I was craving something a little meatier, so I went with the Oxtail- presented in a stack, with crunchy, crispy meat on the bottom of the plate, a cabbage dumpling full of the softer meat on top, scattered with crunchy hominy and topped with pickled red onions. Absolutely mouth-watering!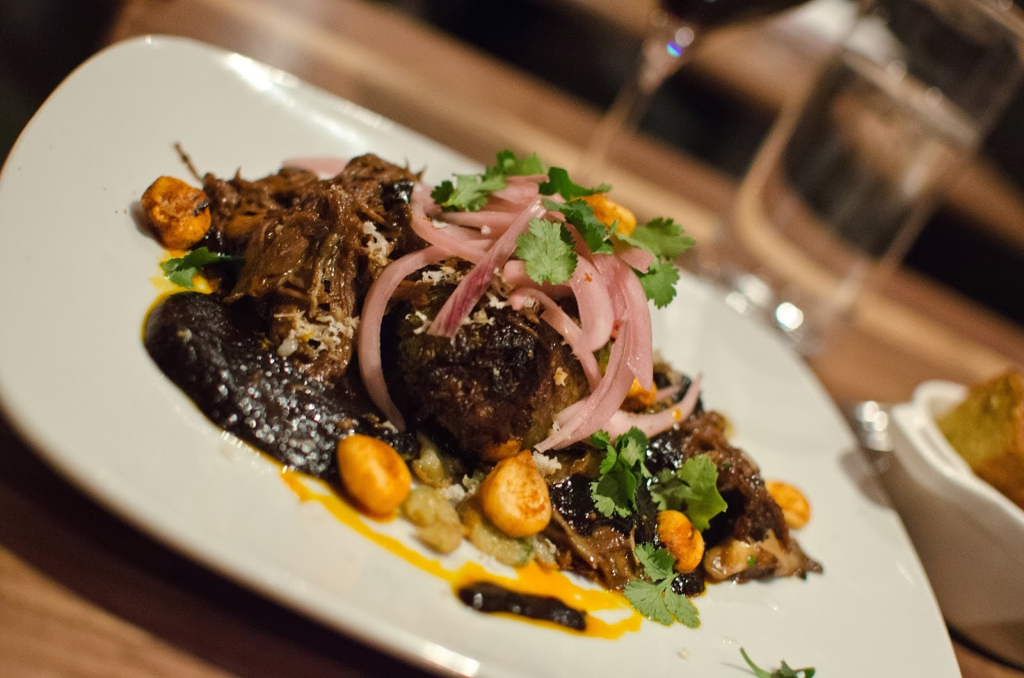 ** oxtail **
The green tea binget looked amazing for desert- apparently everyone thought so, as they were out, so we split the peanut butter pot de creme- rich and velvety, and not altogether too peanut buttery.
Friends, I can't wait to go back, and if you're in the area, I encourage you to go get that Brie and fig salad as soon as possible!