Rcently I discovered gralehaus, the latest brain child of the owners of The Louisville Beer Store and the Holy Grale- an old church, complete with choir loft and steeple that was converted into a bar and restaurant that serves Dill Pickle Soup (omg, yum!).
Gralehaus, this new, wonderful hole in the wall appears at first glance to be a coffee shop. Upon further inspection, one discovers a rear wall full of bottles of beer, available for opening, a door to the salvaged-church-architecture-filled patio, and the most perfect thing ever: the speculoos crepe.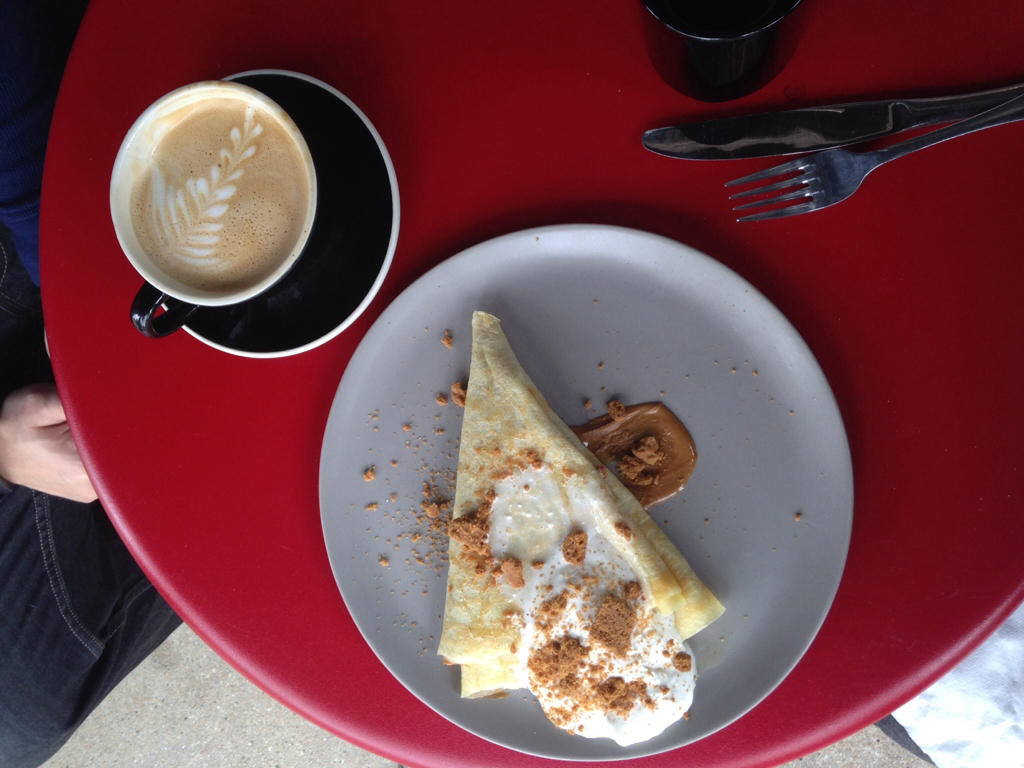 ** the speculoos crepe, cafe latte **
This crazy, wonderful concoction begins with a crepe around 18″ in diameter that you can watch the chef spread super thin on the crepe pan behind the bar. A large dollop of Biscoff spread and sweetened, whipped ricotta are then folded into a triangular package, topped with honey and crumbled Biscoff cookies. Luckily, I have a massive sweet tooth, and the sugar leaves me unfazed.
With in house made soft serve ice cream, affogato is also an option. The espresso macchiato is divine. A weekly caffeine stop happens here- I suggest it happens for you as well!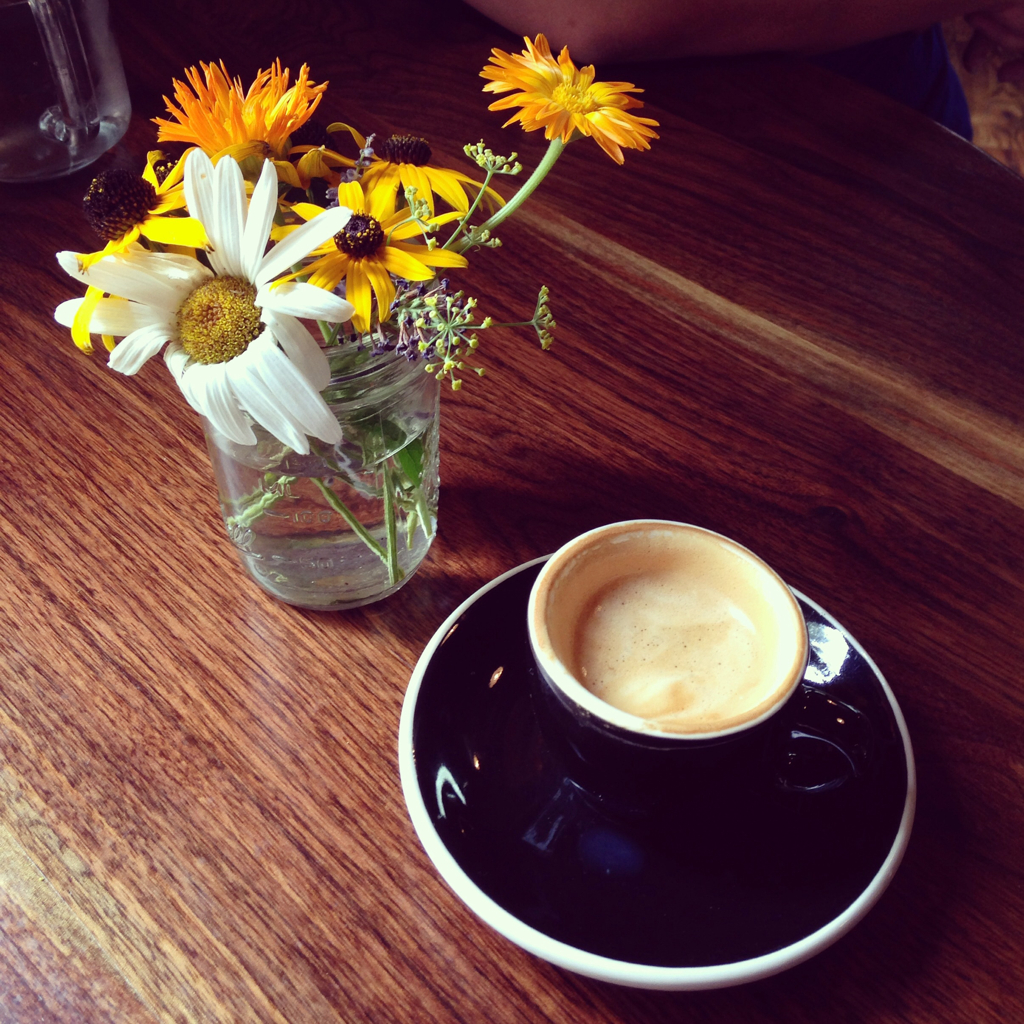 ** espresso, fresh flowers **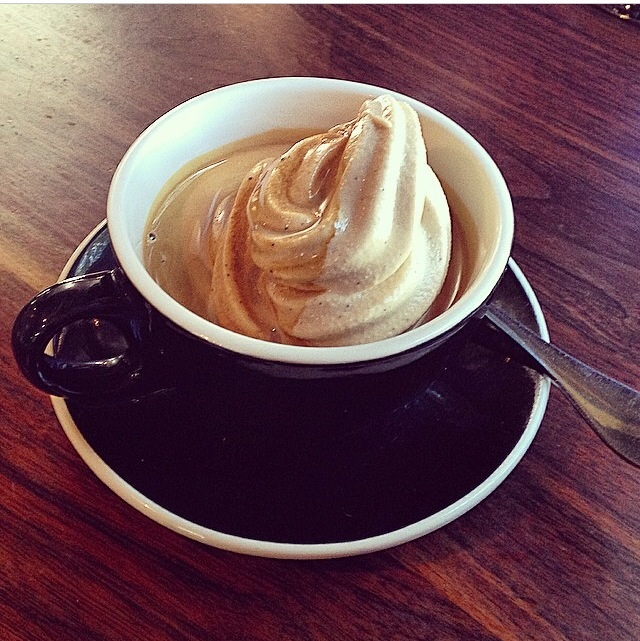 ** affogato **