If any of you are Facebook friends of mine, you're aware that at least two weekends out of every month, the guy and I check in at Toast on Market. As many fabulous brunches as there are in Louisville (Gralehaus, El Camino, Harvest, Ghyslain…) there is just something about Toast that makes us comfortable. The staff knows us by name (and order). The owner knows that on Derby day we need to be seated at a table for four to accommodate all 3 plates that Bryan is going to order. Don't believe me?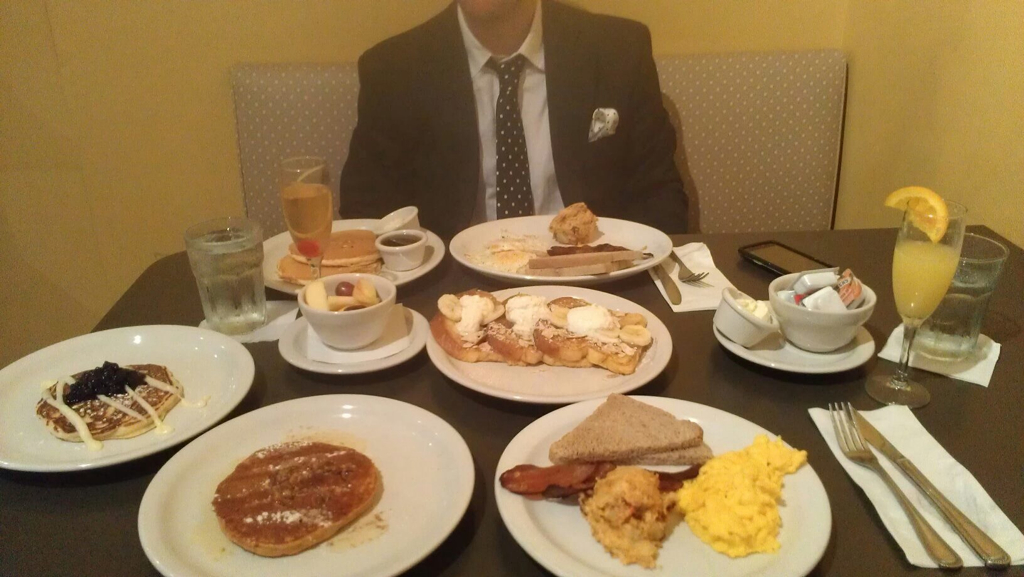 ** brunch before Derby, 2013 **
When we're in Chicago, our home away from home, we often struggle to find a place that offers what Toast does- a toast and eggs type breakfast with creative and tasty pancakes offered by the single, good coffee and servers who will joke with us, make us feel welcome, and keep the coffee flowing.
After several attempts to make a very local joint on the Gold Coast work for us, and as sweet and small as Sunny Side Up is, they just weren't the Toast-like atmosphere we were craving. Then, a girlfriend from my childhood who called Chicago her home for several years suggested Wildberry Cafe. The wait was always long, she said, but worth it. She was right!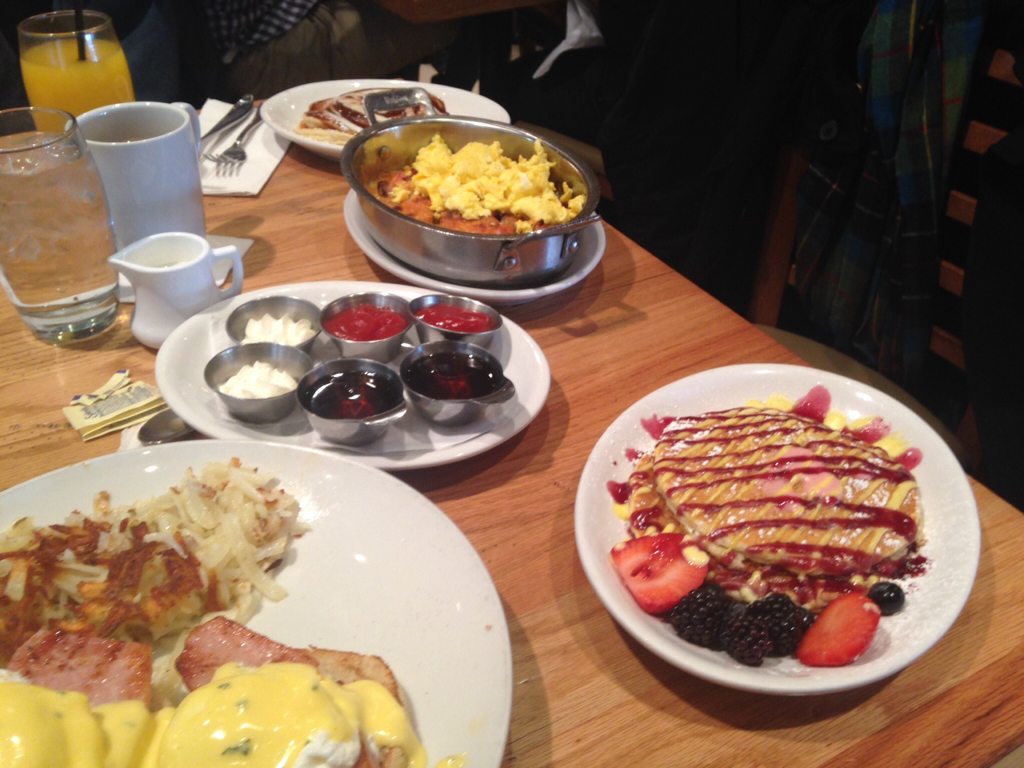 ** a table full of goodness **
I ordered-as I usually do when on vacation- Eggs Benedict. Thick, salty slices of Canadian Bacon and Hollondaise sauce that was the right amount of runny, they were delicious, and arrived alongside hashbrowns dotted with carmelized onions. So good!
Bryan ordered a single cinnamon roll pancake (that tasted so much like my Papaw's cinnamon toast it was uncanny, and got me a little teary-eyed) and the Butcher Block Skillet. That beauty showed up still sizzling in its own pan! Hashbrowns topped in ham, bacon, three types of sausage, two cheeses, then two scrambled eggs, this thing was absolutely ridiculous, and made the guy observe that this dish was something that could easily be recreated at home… A task that will be attempted soon, I promise.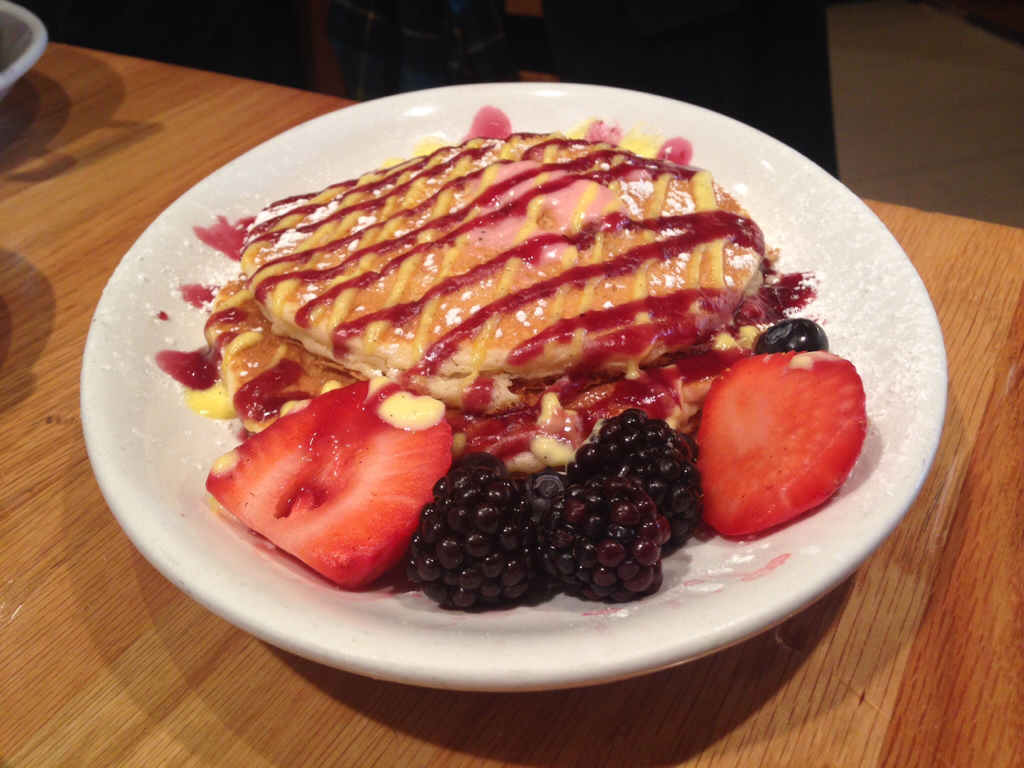 ** fruity Heaven on a plate **
What you see above is the Signature Berry Bliss Pancake. Marscapone cheese is blended with a raspberry purée and sandwiched between two fluffy and warm pancakes, then topped with vanilla creme and blackberry drizzles. As a mascarpone nut, I was in Heaven.. Though, I only managed to grab a couple of bites before the guy gobbled up the remainder.
I have the feeling that the 75-minute wait (!!!!) will always feel worth it. Not a place to take call ahead seating, but situated directly across Randolph Street from the Millenium Park Pavillion, we were able to put our names on the list, then stroll around the park, and watch the ice skaters for a bit before walking back and sitting down to eat. Portions were big enough that we both felt full, and still had a third or so of that skillet to take back to the hotel for second breakfast (because in this house, we eat like Hobbits). I cannot wait to return- though next visit, I'll pop in on a weekday.