For several weeks, I've been drooling over Gralehaus's Instagram photos of their meal items. Sure, I've stopped in time and again for coffee with clients or cookie crepes and beer with girlfriends, but I'd never actually sat down for full-fledged food until a couple Sundays ago.
The Bryan and I popped in one gorgeous, sunny morning for a late breakfast. Following our usual pattern of ordering far more breakfast items than we really need, we opted for four options- he ordered a maple syrup latte and the biscuit and gravy, but couldn't resist the special: lemon and blueberry French toast. I had been dying to try the country ham and egg crepe, and ordered a side of cheese grits so large it could have served as a main.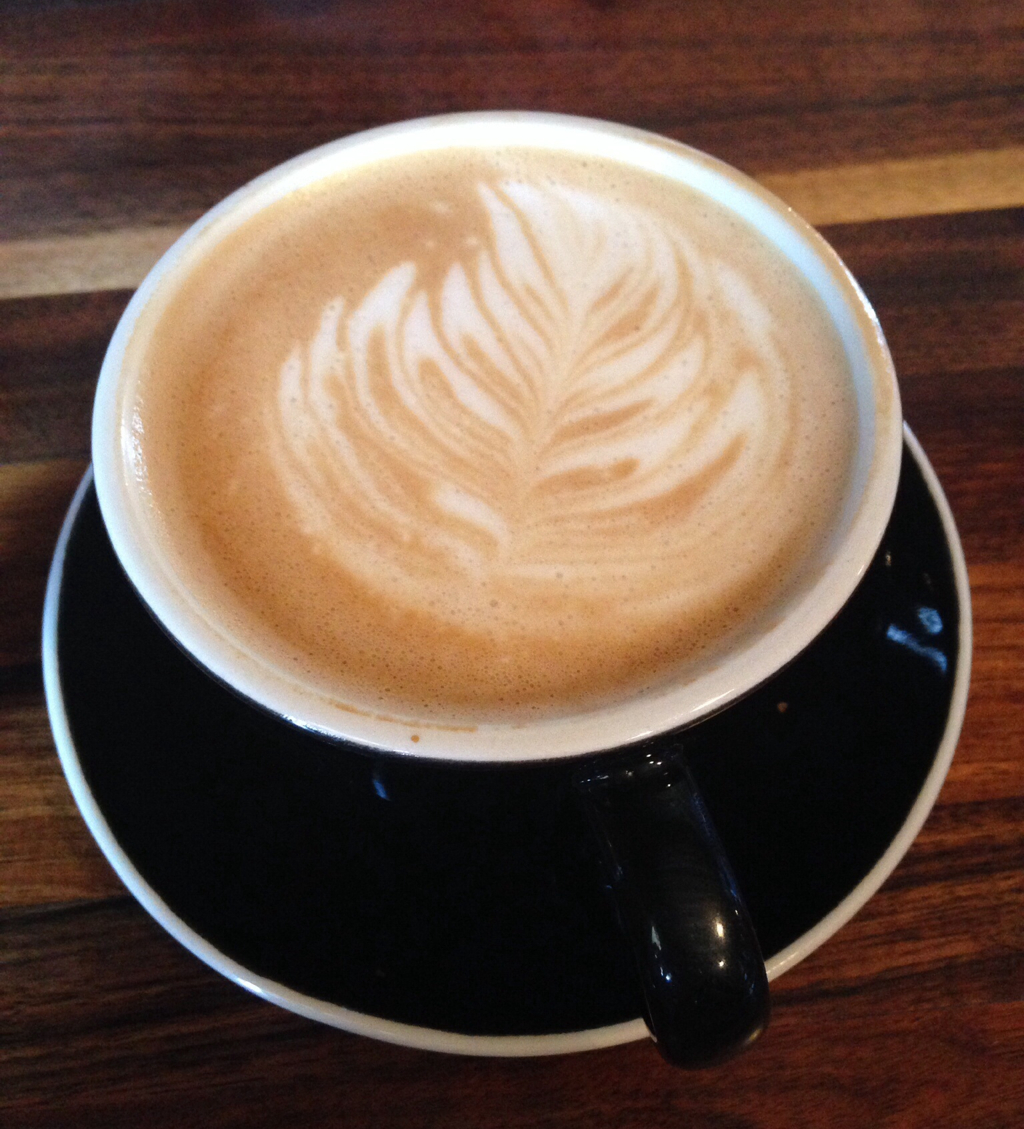 ** Bryan's latte art **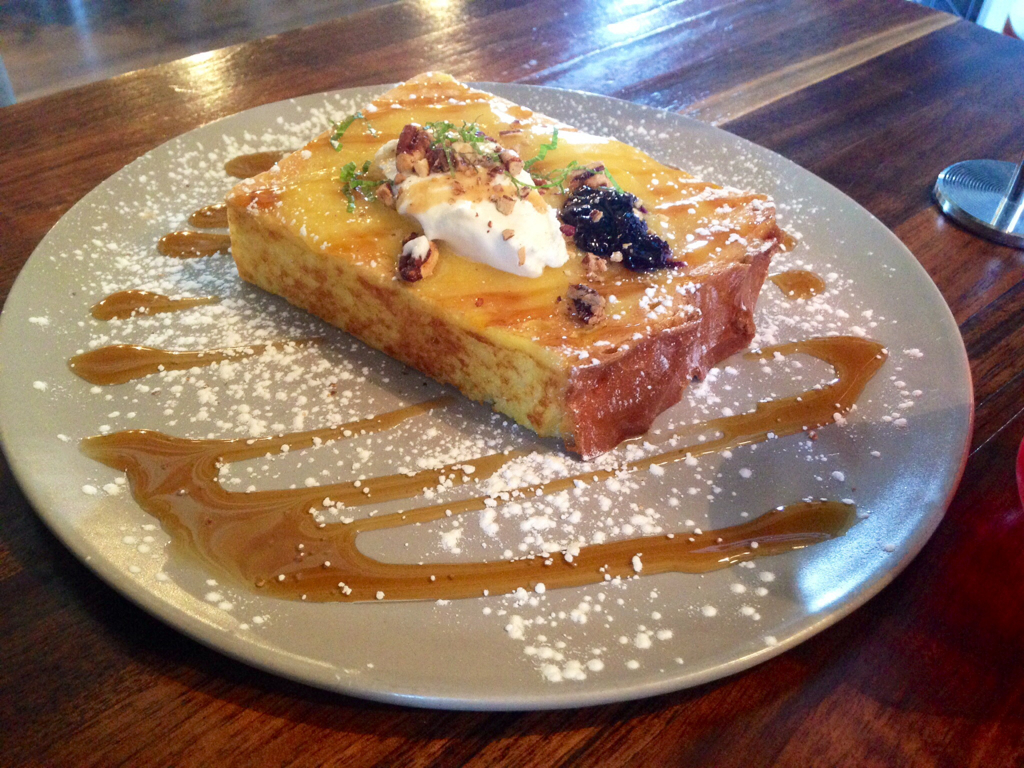 ** French Toast **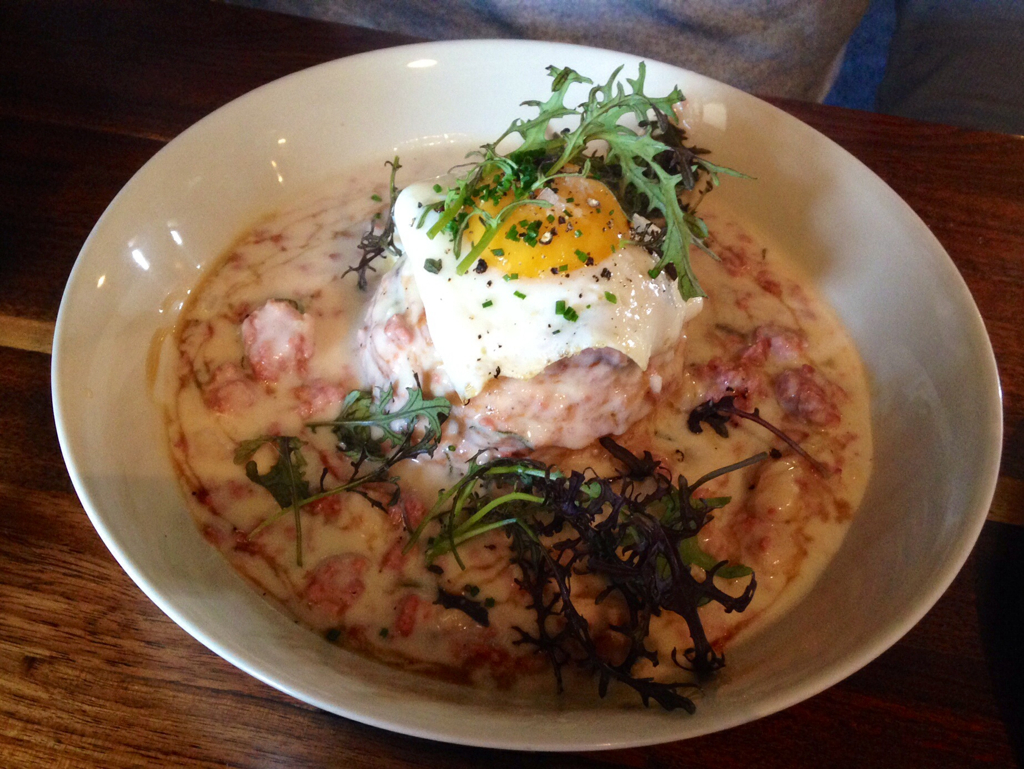 ** Buiscuits and Gravy **
The French toast arrived as one huge slice of brioche, battered just the right amount, then spread with a layer of lemon curd and topped with candied pecans and a dollop of blueberry compote. Thank goodness it was drizzled in maple syrup, otherwise I would have devoured it!! (Side note: I'm not a maple syrup fan. Never have been.)
The biscuit and gravy looked gorgeous! A single, cornmeal biscuit, smothered in gravy made with ground duck, topped with a sunny egg and baby arugula… It was almost too pretty to eat! I had a taste, and personally loved the gravy. The duck was tender and game-y, but the man said it was a little on the sweet side for him. Personally, I was a fan.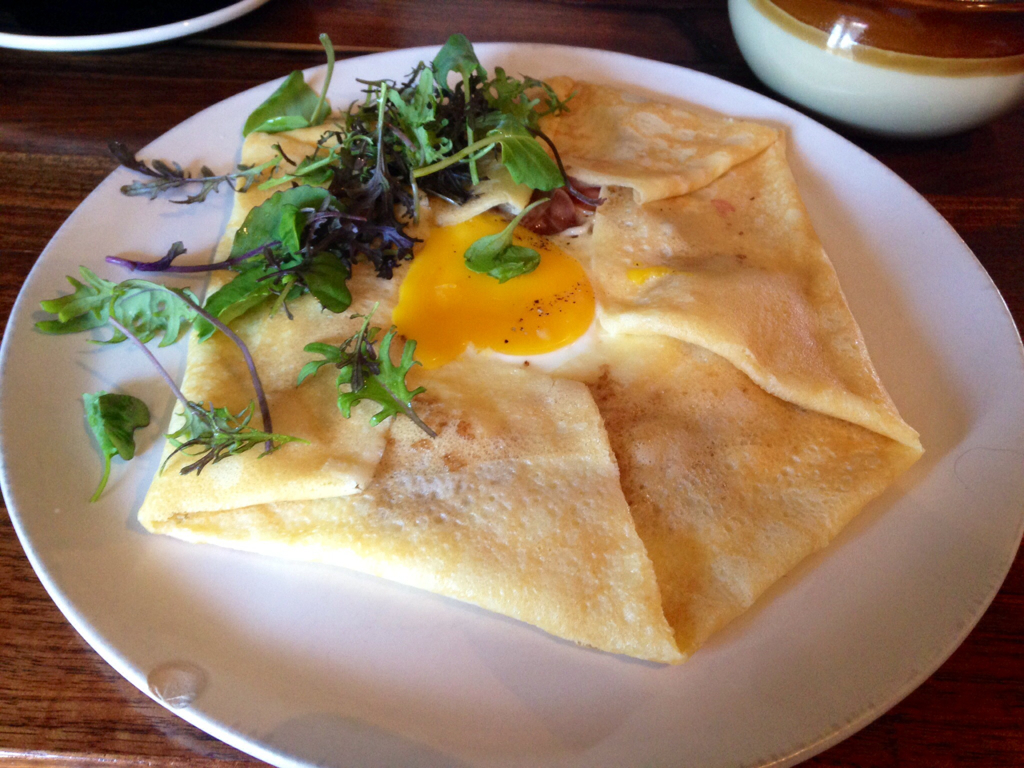 ** ham and egg crepe **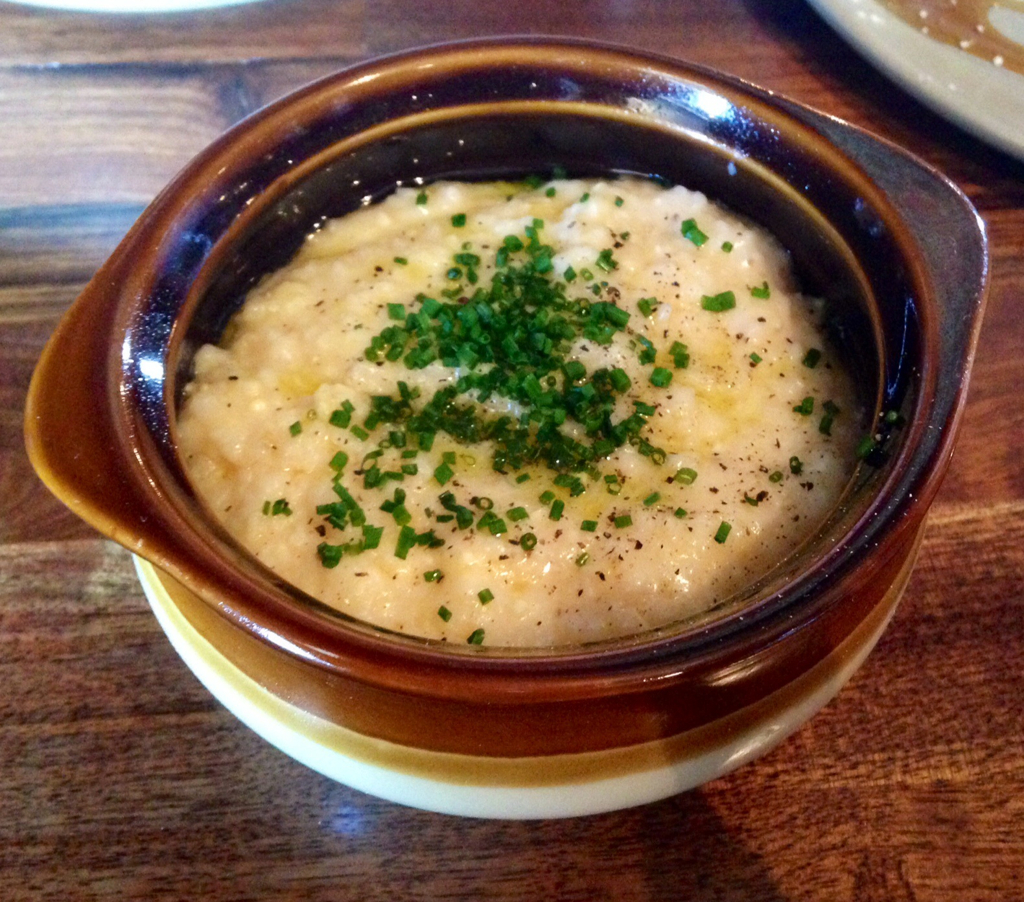 ** cheese grits **
The ham and egg crepe couldn't have disappointed me if it tried. Thin, shaved, salty cured country ham, Gruyere cheese, red-eye gravy and a fried egg were bundled up inside a beautifully browned crepe, and topped with a smattering of bitter greens. Hands down, my favorite breakfast item of the day.
My grits, too, wre amazing. Cheesy, topped with fresh chives, and left a little lumpy (nothing makes me happier grit-wise than a surprise lump of grits), they were perfect.
Overall, not a bad breakfast! I'm looking forward to our next visit… Maybe on the patio this time.