Some things happen easier than we expect them to. We don't know why, and we don't question it for fear of the universe's karmic retribution. Thursday night, as the man and I were eating a Giordano's pizza we brought home with us in February (not quite as good as the real, fresh thing, but still the best pizza in the entire city at that moment), we got a text that one of his football players was leaving dinner with his dad to head over and help us move The Mirror.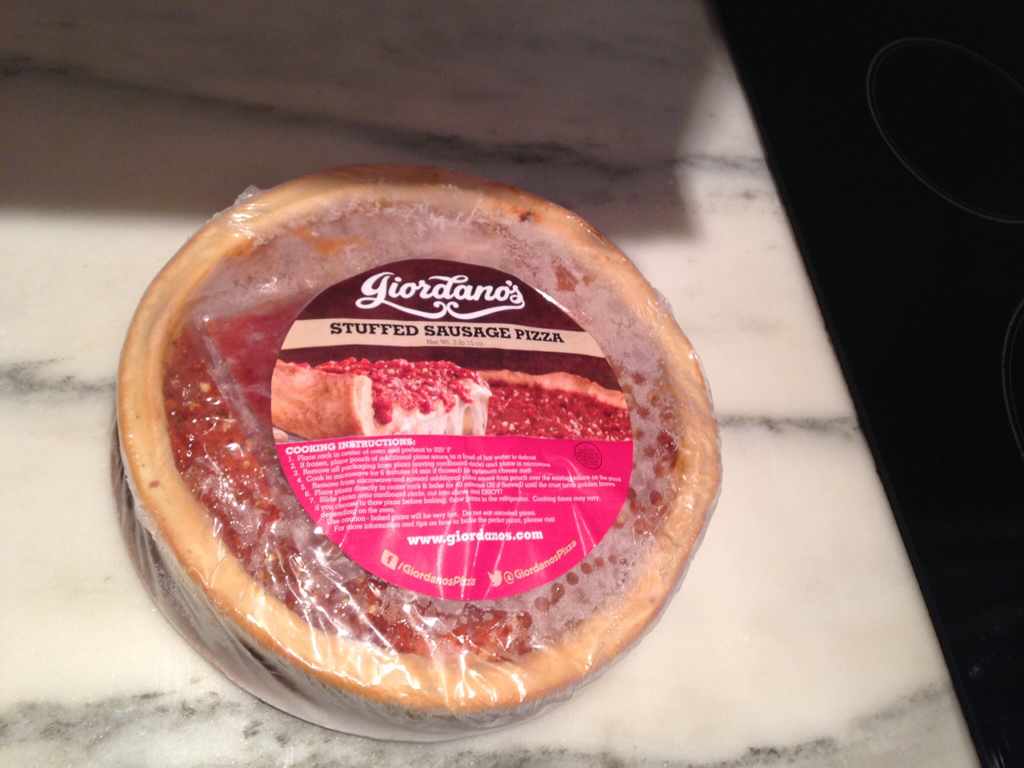 ** flash frozen Heaven **
After moving our sofa out of the way and wrapping the mirror with a blanket- to protect the wall, and to catch and risidual glass, should the mirror break- it was easy(ish) to lift the mirror from the living room floor through the invisible banister and up onto the landing.
I'd like to say that the ease continued as we tried to keep the mirror level as we made our way up the remaining 7 stairs. I'd like to say that we weren't all sweating and puffing 5 minutes later as the bottom came to rest on the floor of the second floor hallway. I couldn't stop then!
The footballer and I did find it pretty darn easy at that point to slide the mirror straight into our bedroom and up against its new home of a wall. I couldn't stop myself from obsessively sliding my desk and chair back into place, and replacing my desktop- cherry blossoms, Gertie the lamp, my calander, desk clock and a couple of books. Bertie's cord was slid under the mirror and into the plug behind, and I flipped on her switch.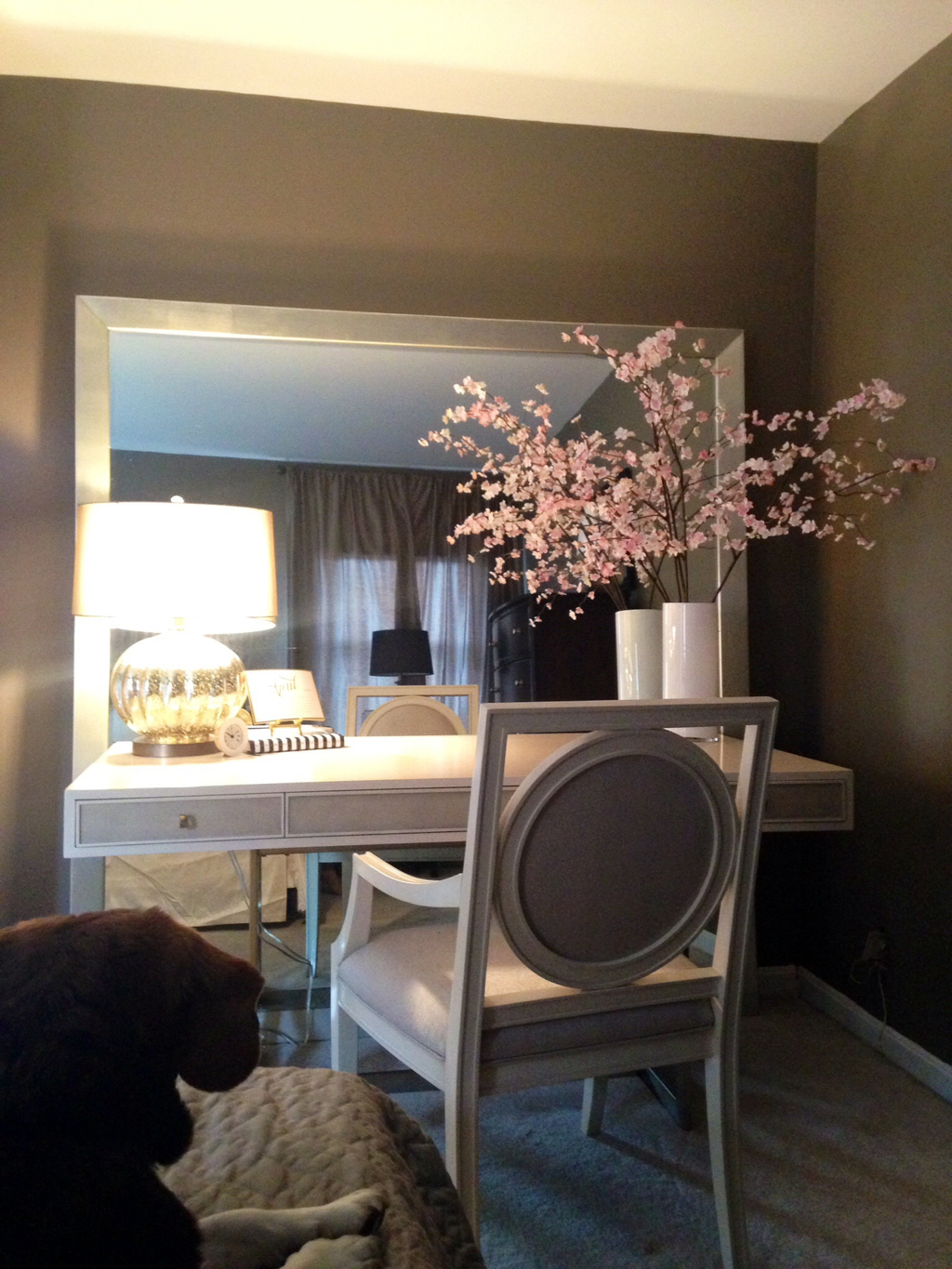 ** voila! **
Finally!
Now, to replace that banister….