Black Friday shopping was never something I got involved in.  Usually, I avoid shopping centers between Thanksgiving and the New Year, terrified of angry crowds, last minute shoppers, and too-picked-over shelves. The rush always made me feel pressured to buy things that weren't quite what my gift recipients needed, and, quite frankly, I like to spend the time that my tree and stockings are up staring at beautifully wrapped packages, and playing the "What'd you get me?!" game with my mom (who will try anything humanly possible to figure out her gifts before Christmas Day).
Since getting older, and living in an area that boasts so many small businesses, Bryan and I try our best to frequent our favorite, locally owned spots on Small Business Saturday, at the very least for gift cards, stocking stuffers, and Secret Santa goods.  Cyber Monday is when the man does most of his shopping, avidly avoiding malls, and scouring the web for the best prices on whatever gifts are in his mind.  Black Friday? We're currently eating leftover sandwiches, watching football, and planning for a friend-filled weekend here in Cleveland.
Suffice it to say, I'm on his mom's couch, still in my Jammie's (no bra at 3pm! Hooray!), and drafting my holiday wish list in the best Black Friday form: all black errything.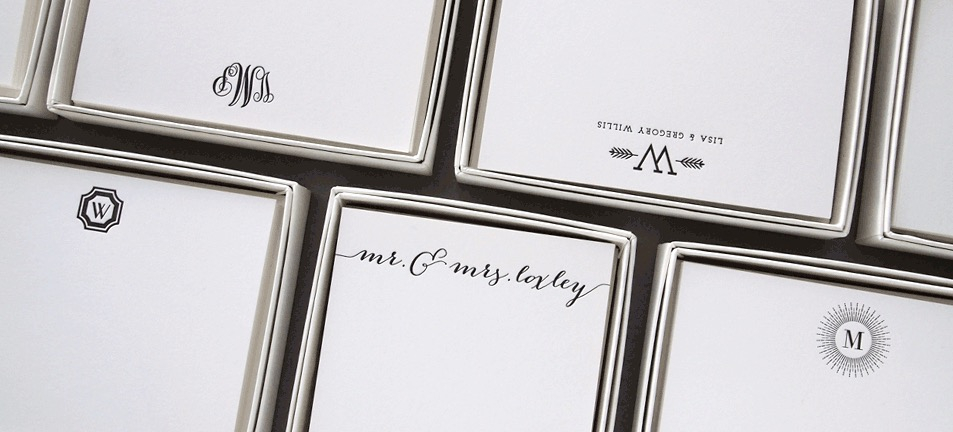 ** personalized stationery **
We all know by now that I'm a sucker for a handwritten note.  Missive Press has some pretty beautiful options, and their embossing is divine.  They're a small business, and offering 25% off now through Monday with the promo code SHOPSMALL.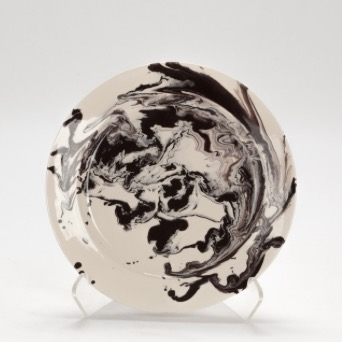 ** splatter plates **
Christopher Spitzmiller and his incredible lamps have been popping up on blogs everywhere.  His hand-cast molds produce shapes that are as perfect as can be, and his marbling makes each piece unique. While its his lamps that have made him a popular name, it's his plates that caught my eye.  The blue swirl has been featured in numerous publications and social-media table settings, but these (actually dark brown, not black) paired with my floral Marchesa dinnerware would make me a happy camper.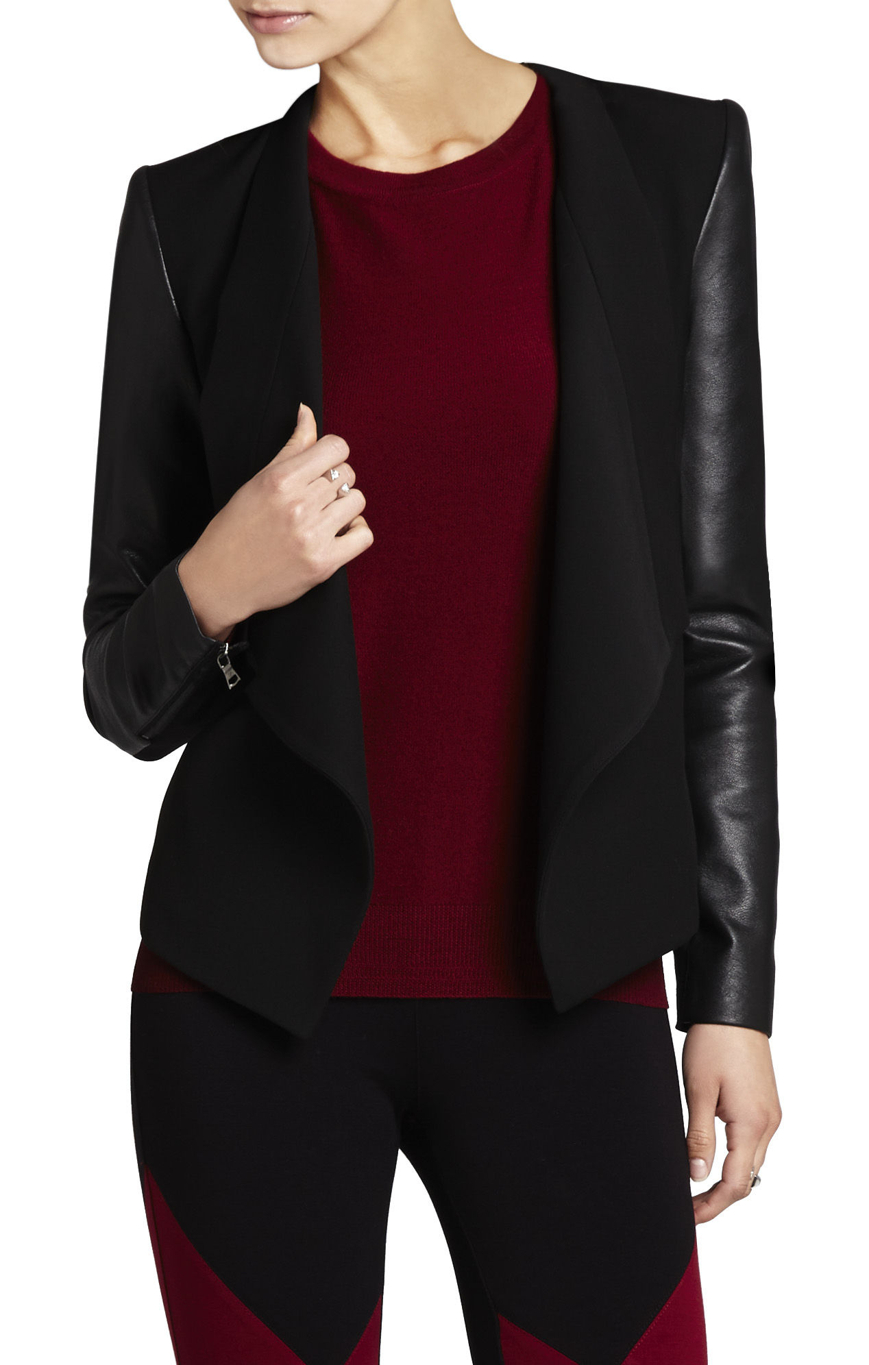 ** relaxed jacket **
Bcbg's Abree jacket is one I live in come spring.  Mine is a khaki-colored version.  With a little bit of stretch, peaked front, and leather sleeves, their current model is one I NEED in my closet- and soon! 40% off sitewide today!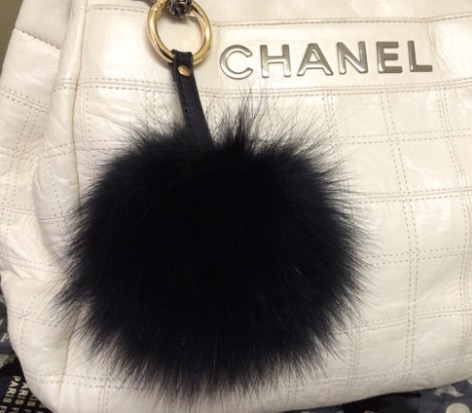 ** Pom Pom **
I love me some fur- I'm not afraid to say it.  However, winters in Louisville aren't usually what one would call frigid.  To satisfy my want for something fuzzy, Etsy store Fur Pom Poms has these giant fox fur Poms.  I'd use one as a key ring in a heartbeat! Store owners are offering 20% off with code BLACKFRIDAYSALE.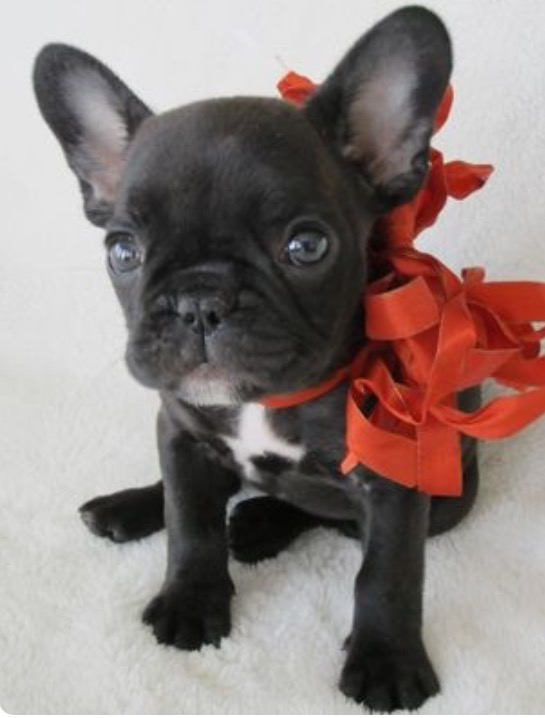 ** I shall name him Squishy, and he shall be mine **
Kent is rather enjoying himself as an only dog, but man… If we were going to adopt, this little guy's face needs my kisses all over it.
Happy Shopping!