Here's the thing: I love Pinterest. The cyber idea-board of our dreams allows us to search for the best melon salad recipe out there. It'll then lead us to the original souce (when available) of said salad. Then, because it tracks your searches and movements, Pinterest will then take things upon itself to begin suggesting new melon salads, canteloupe sorbetto recipes, suggestions on how to grow your own mini-melons in a planter in your rear yard, and will offer leads to a melon-based facial cleanser, all because you- as the researcher and the consumer- needed an idea of what to bring to a barbeque. It's really incredible.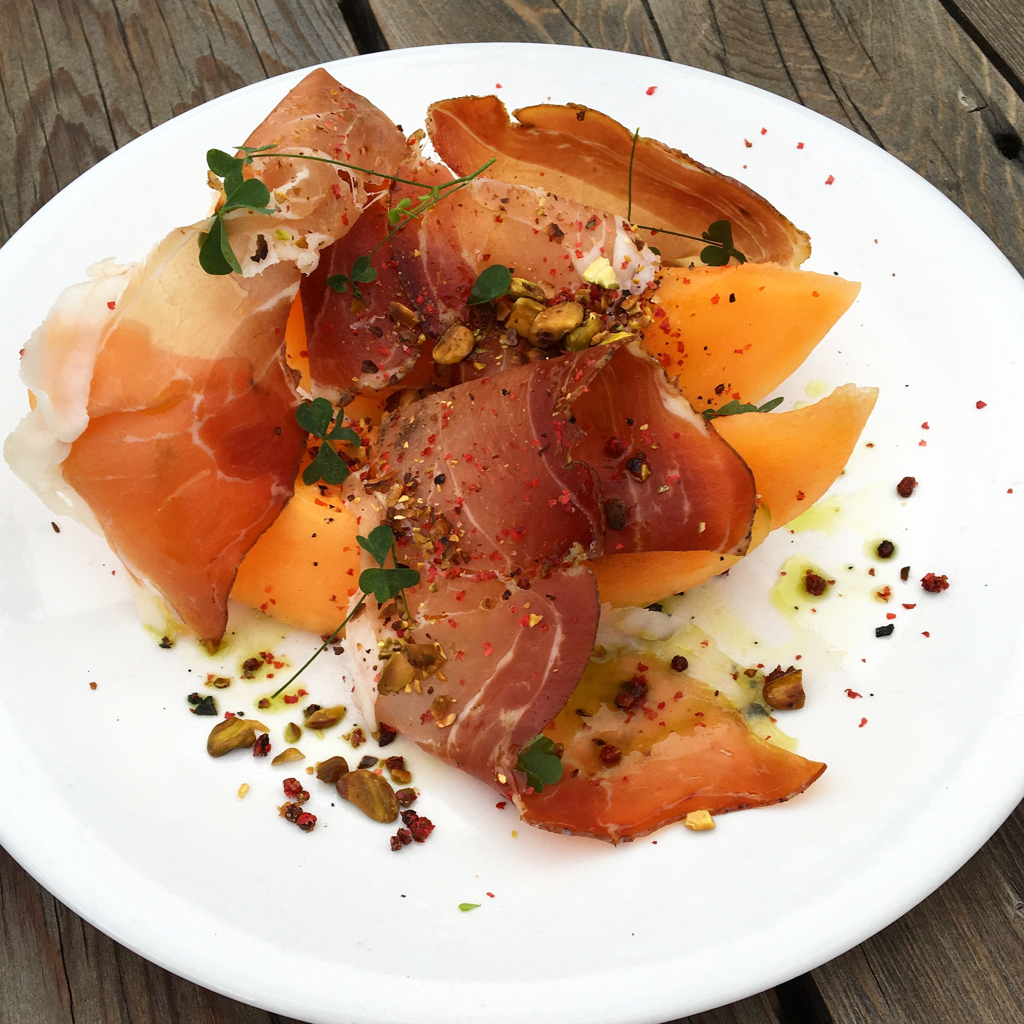 ** Melon Salad from Rye on Market **
In the same way that Pinterest has become a go-to for those searching for what to wear to a winter morning wedding in Boston, or for gluten-free Thanksgiving dressing recipes, it has also become an incredible source for homeowners! A guy in Louisville can search for bachelor living ideas and be led to a London-based blogger who offers lists of how to start up house as a single man, while at the same time, he may stumble upon a couple of cookbooks focused on cooking for one, or meal prep ideas for his upcoming cholestorol test.
Perhaps a soon-to-be mom of twins can research ways to make her small, two-bedroom condo more condusive to storing mountains of diapers and baby food. Maybe she wants to research ways to maximize the space in her 750 square foot apartment that she shares with her husband who works from home. There is a photo on Pinterest like a walk-in closet turned twins' room, and a blog entry titled "How to Raise a Baby in a Small Space." I guarantee this because a quick search for "small twin nursery" returned both of those results.
It seems, though, that for those of us in the Real Estate industry, Pinterest can be both a blessing and a curse. Since it's inception in 2010, Pinterest has been flooding the minds of consumers with the "Perfect" home. Wide, open living spaces. Penny-tile bathroom floors. Flower gardens, flooded with bursts of color year-round. Glass-front kitchen cabinets. Privacy fenced yards. Updated garage doors. Freshly painted trim! Non-builder-grade lighting! High-efficency appliances! The list goes on…
Here's what I need my clients (and you, sweet reader) to know: It doesn't always look like that. Life doesn't always play out in an Hermes blanket draped armchair. The candles aren't always burning. And, most importantly, the houses that are featured in blogs, on Pinterest, in Southern Living magazine may not have started out as beautiful and functional as they are now, under glaring lights of photographers and Realtors. Want proof?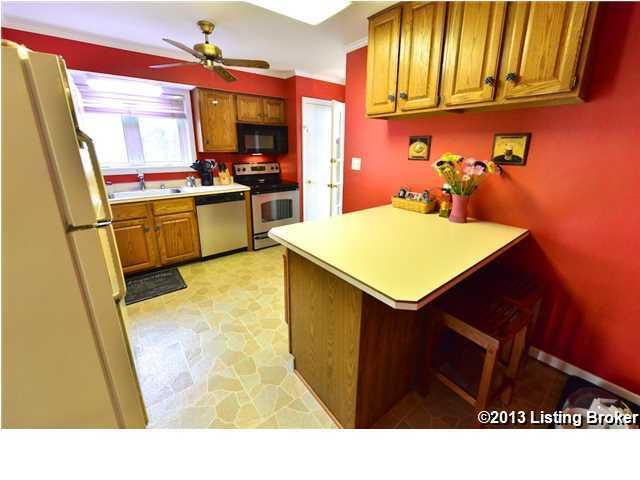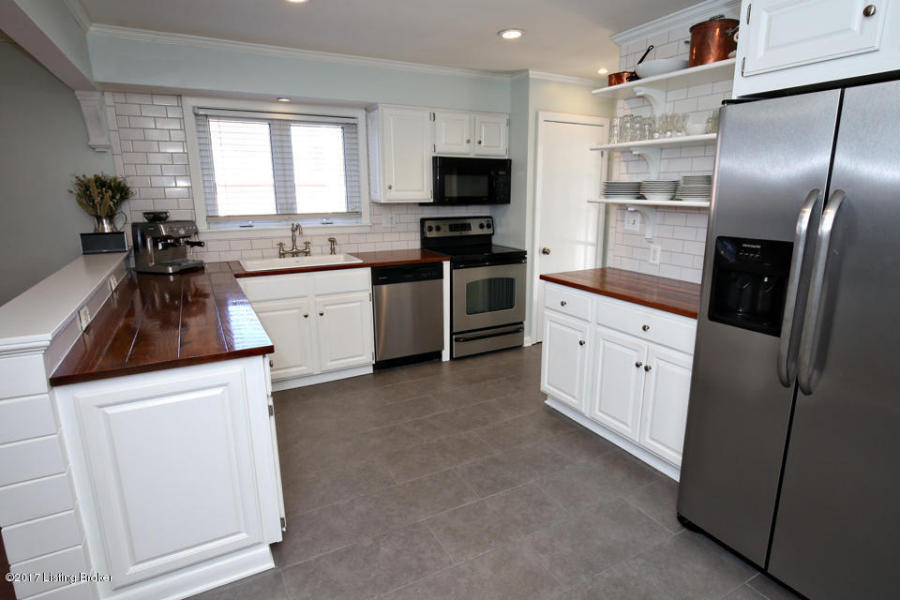 ** used with permission of Listing Broker/homeowner, Brittany Walker, Rainey, Jones, and Shaw **
Same kitchen, same angle, before and after the owner had the werewithall to move the fridge, remove a wall, paint, add subway tile… All in all, these were not huge changes, but the difference is overwhelming. I had the pleasure of showing this property after its facelift, and I have to admit that the property was crawling with Realtors and their clients. Why? Because this is a "perfect" kitchen, and that idea of perfectly done will attract attention.
What if our homeowner didn't have the vision, the love or the guts to take a chance on a house that needed a little work? I can almost promise you that the time and effort she poured into this house made her love it more than if she had walked into it post-remodel. She kept her eyes and her imagination (and her heart) open to the possibility of building a home for herself and her family.
Need more proof? Consider Erin Gates, the woman behind the Boston-based Erin Gates Design, Elements by Erin Gates, and The Elements of Style blog and book. She describes buying her current home as seeing a man who was cute, comfortable, and safe, but not quite it- he didn't get her excited… But she and her husband (along with her architect father) saw the potential, and have redone the kitchen, painted, finished the basement, added a huge master addition, widened the driveway… Her home is now a showstopper. (See her kitchen reveal here, and the master addition reveal here.)
What I'm saying to you, sweet readers, is this… Pinterest-worthy sometimes takes time. Perfection is different to each of us. As much as I wanted our home to be magazine-like when I first walked in, it just wasn't… But it had potential. Especially in Louisville, there are so many homes just begging for a second shot at beautiful, and you'll be surprised at what a difference just fresh paint or new lighting can make. In my industry, we need more Buyers with the vision and the excitement to move forward with the house that has the potential to become "the one."
This isn't to say that a Buyer may not walk into a Pinterest- or magazine-worthy recent remodel and find that its perfect for their family. If so, that's incredible!! But, Buyers also need to keep their eyes open for a sweet little place that has potential. From a Realtor's perspective (and from the perspective of someone who falls in love with every house **raises hand**), if you have the means to make a property your own- gut a kitchen, add a bay window, completely give an old fireplace a facelift- do it. In the end, that house will really feel like your home, and the love you pour into it will shine through.