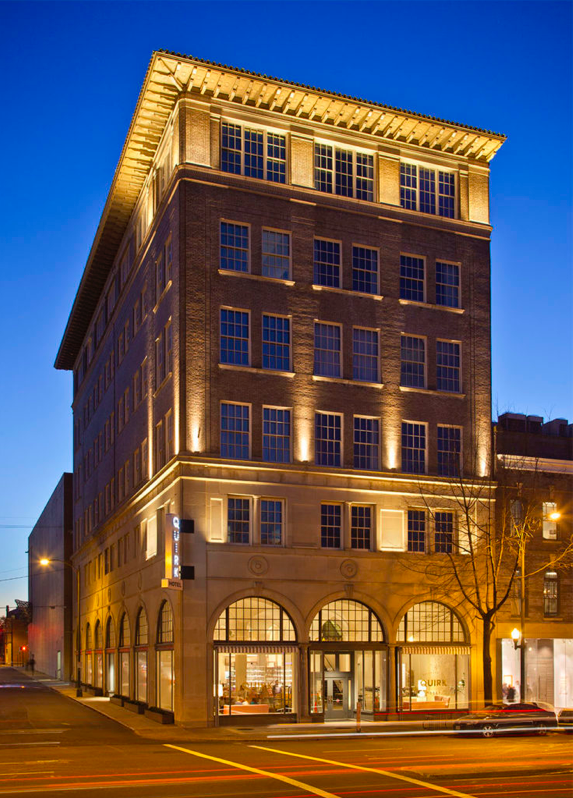 ** The Quirk Hotel, via their website **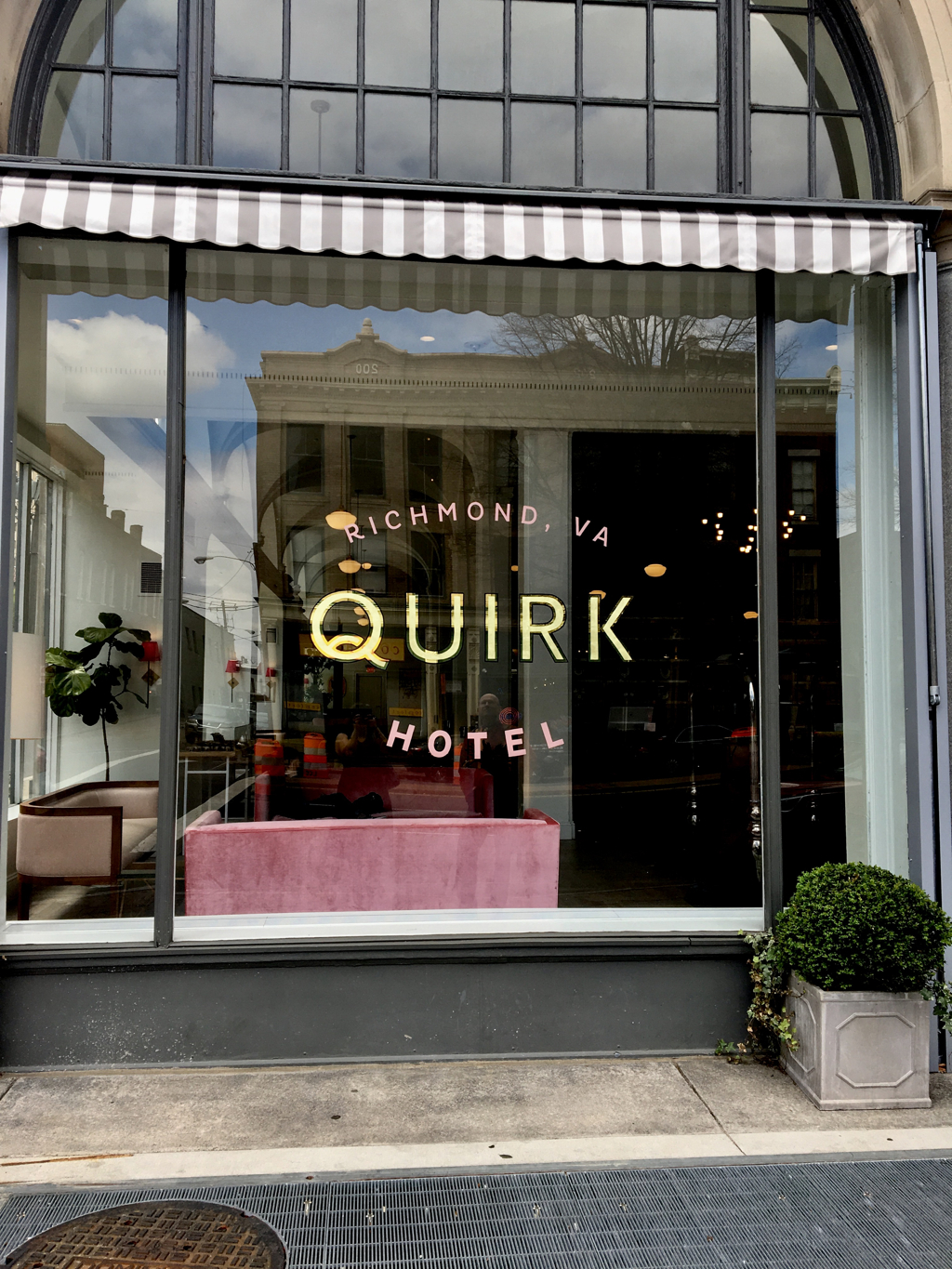 ** Boxwoods, pink velvet, and striped awnings **
This week, I had the opportunity to travel to Richmond, Virginia with a group of almost 40 fine Realtors from my office. We went with the intention of attending an incredible event (which we did), and through bus break-downs, carsickness, and skipping DVD's, we made it late Tuesday night/Wednesday morning. Wednesday, I decided to take myself down to the new and fabulous Quirk Hotel and treat myself to lunch at the Maple & Pine Restaurant.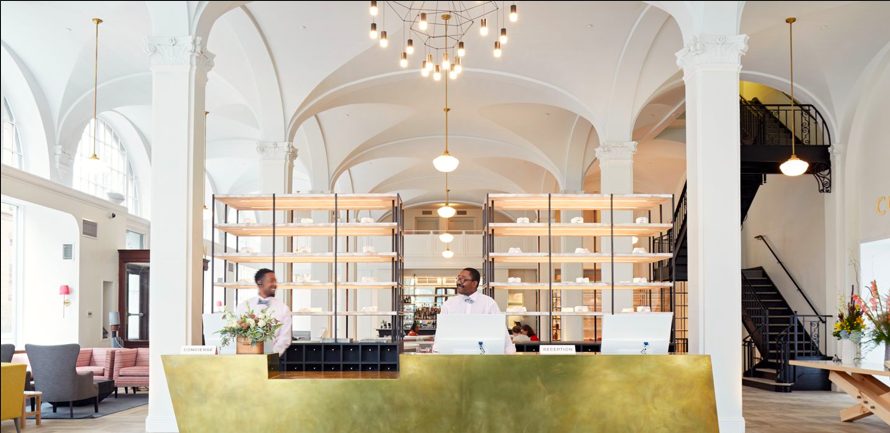 ** Quirk Hotel Lobby, via their website **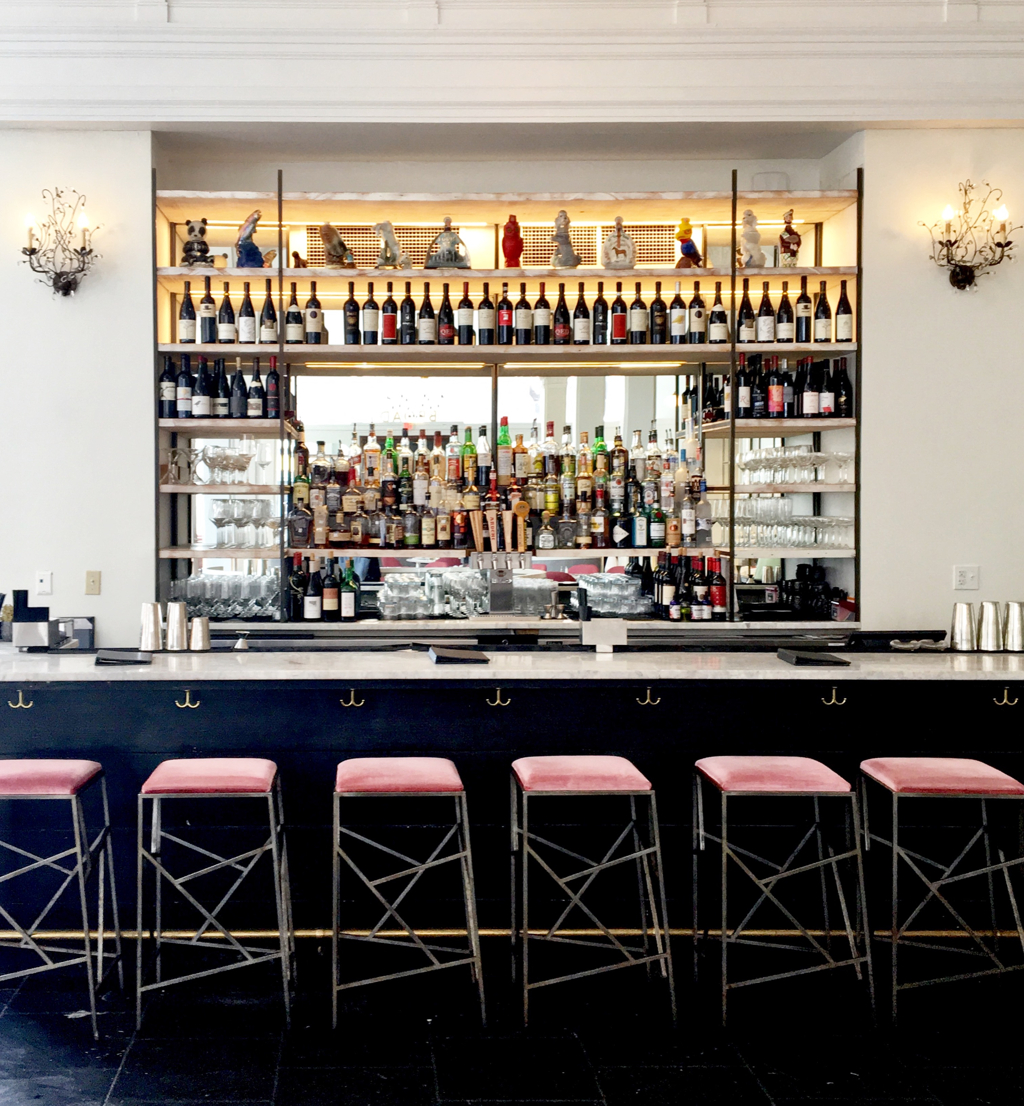 ** Maple & Pine Bar **
On the walk down, I happened to find myself a lunch date in a gentleman attending the same conference from North Carolina by way of Czechoslovakia. We split a basket of Parmesean and Gruyere cheese puffs (incredible!), and I had a baby lettuce salad with oranges, beets, candied pecans and a tarragon vinaigrette, while Peter had their roast salmon with bacon lardons, cipollini onions, and a sweet potato puree.
** cheese puffs **
** the dining room **
According to our sweet server, the Quirk just opened in 2015, after serving as a department store for many years. They've grown pretty popular due in part to raves in Garden and Gun and online- and with good reason!! Aside from the food being delicious, the service prompt, and genuinely friendly, the decor is killer- hot pink dining chairs, that bar, a wrought-iron staircase (that I'm hoping was original to the building), and a fun, contemporary art collection. The rooms look equally as beautiful, and I hear that the rooftop bar is one of Richmond's warmer weather hot spots, as well as a popular wedding venue.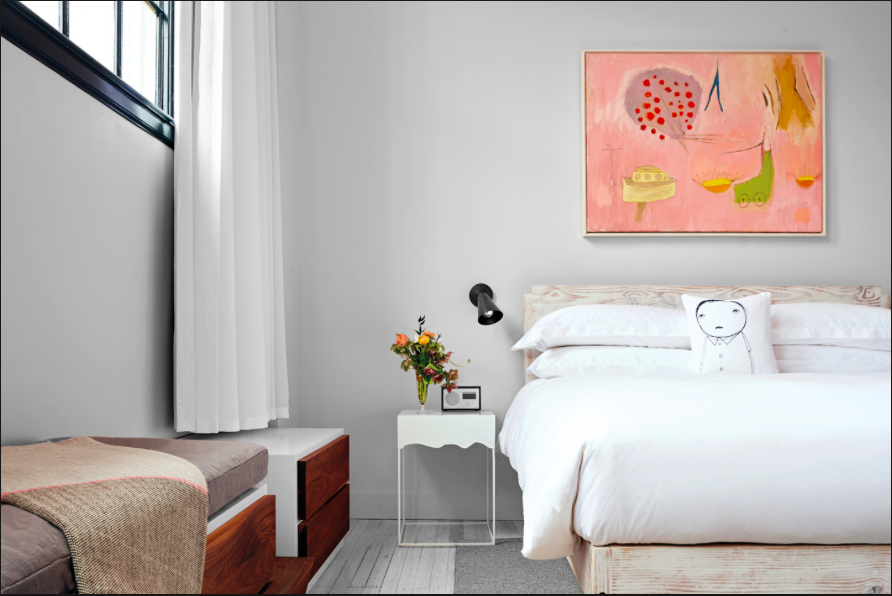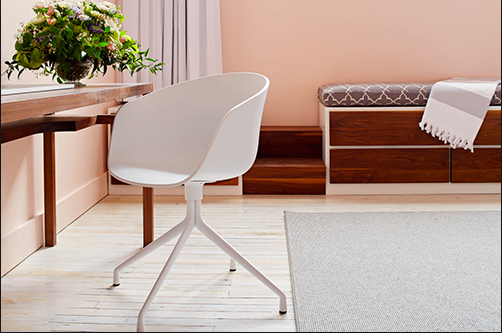 ** guest room, via the hotel's website **

** rooftop bar, via the hotel's website **
With suggestions for the city's Virginia Museum of Fine Arts, the incredible street art, as well as some pretty swoon-inducing architecure, I'm feeling a quick weekend away with the man soon. You can bet that we'll be hiding in one of these blushing guest suites… especially since the room service menu includes everything found at Maple & Ash. Nothing beats breakfast in bed, friends.
** pink lampshades and potted kumquats **
** Unless noted other wise, photography by me. **