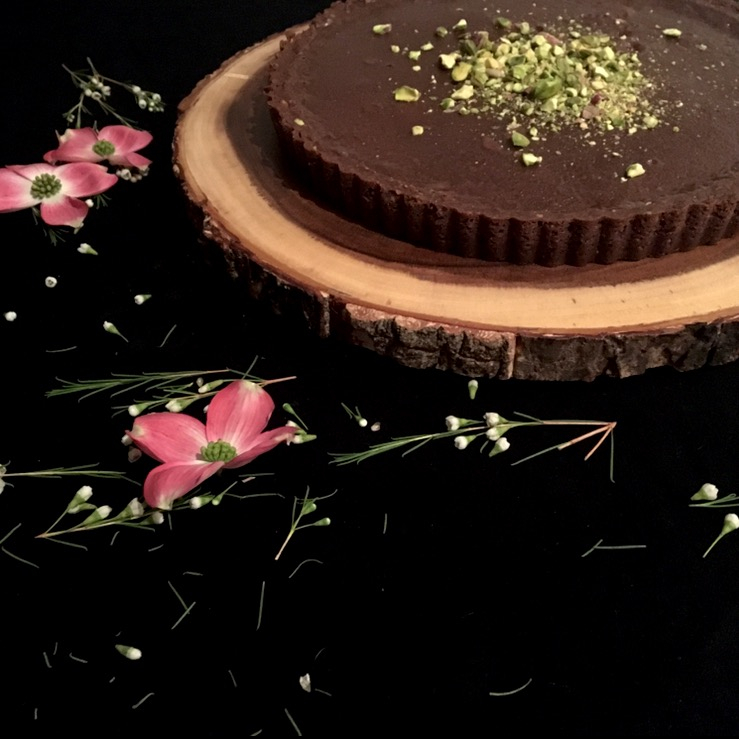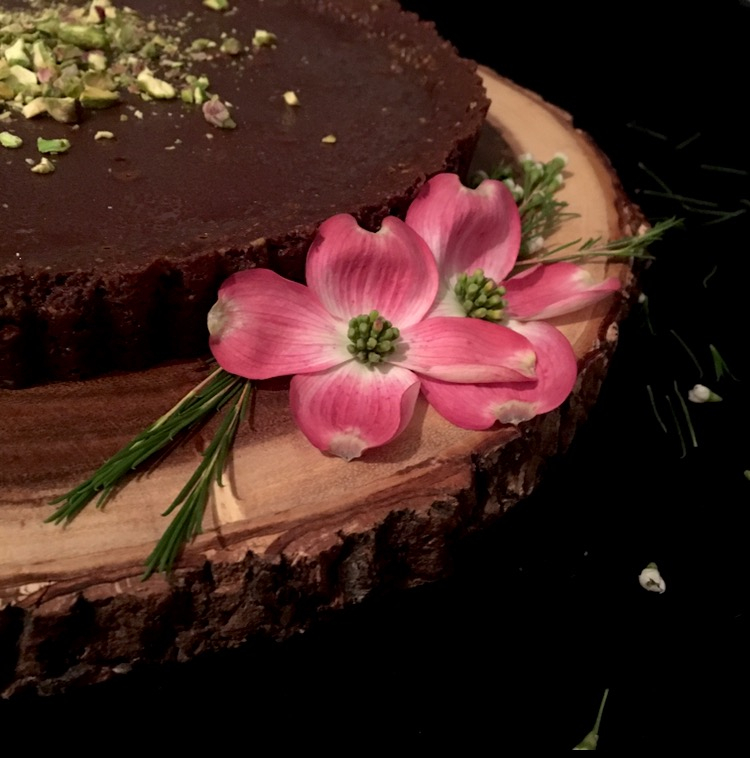 Easter seems to be one of those holidays where there's a bit of pressure put on the host. Its the first big gathering day of Spring, the first reminder of the tulips we planted last year, and the first opportunity to host a sweet dinner, to be thankful for your friends, to swoop out of the kitchen with a beautiful dessert…
The Chocolate and Pistachio Tart from Martha Stewart is, in my opinion, a showstopper! Thin, nutty, sweet, and salty. It can be a little dressy, on a beautiful glass stand, or a little more relaxed and rustic, as I've done here.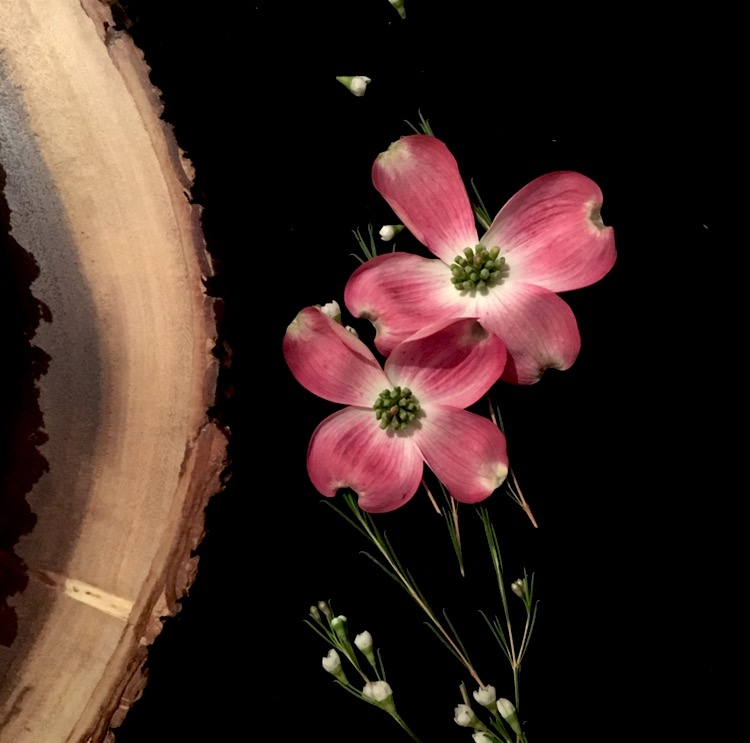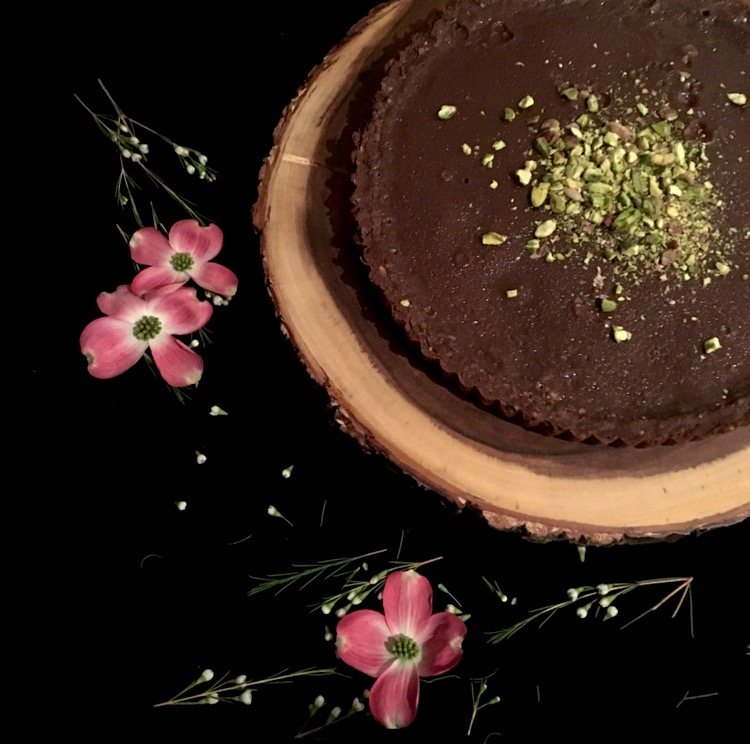 While I'm usually an avid Martha follower, I suggest pressing the dough into the tart pan instead of trying to roll and transport it, and I double the recipe for use in my 11′ pan. If you don't have safflower oil (or don't want to buy a bottle for a few teaspoons use), canola or vegetable works just as well. Last Christmas, I sprinkled a little pink sea salt on top as well, but this week, I chose to stay true to the original, and dressed it up with waxflowers and pink dogwood blossoms.
Find Martha's original recipe here, and look for the wood slice platter at Target.