If you've been following along on my Instagram or Facebook, you'll know that while the man and I were in Chicago last week, we managed to eat our way silly!  From brunch at Hashbrowns and Siena Tavern, afternoon tea at The Allis at Soho House, to family dinner Friday night at Carmine's, we're stuffed!  We did manage to try a few new spots and dishes, but none stood out quite as well as dinner at the newly reopened Gemini in Lincoln Park.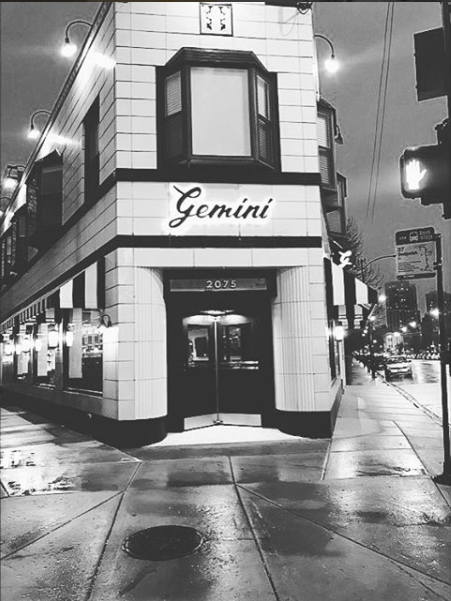 Nestled on the corner of Lincoln Drive and Armitage, the Gemini has a beautiful, triangular shape, as evidenced by the photo above.  Black and white awnings top windows on both sides, and the script of the entry sign is as beautiful as one could want.
And the food!!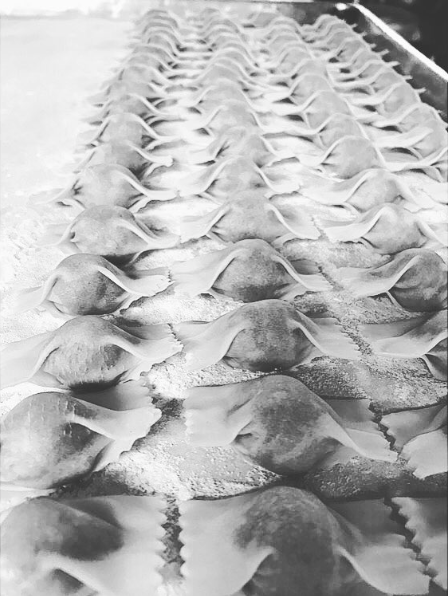 We started with oxtail aglonotti and their parker house style rolls, which were salty, buttery, and perfect. The pasta was so beefy, covered in simple tomatoes and topped with shaved parmesean.  Each piece was hand-rolled.  I had a Kensington- their take on a French 75, including an elderflower vodka, while B enjoyed their Velvet Old Fashioned.
For his main, he chose his go-to: Steak Frites, which was topped with a bone marrow butter, and I had their special of the evening, a swordfish steak with burre blanc, and we split their more popular side of peas and bacon…  which doesnt sound like much, but imagine still-fresh peas smothered in a leek cream sauce, with both tender cipolini onions and topped in crunchy onion tanglers.  I could have had it as a meal alone!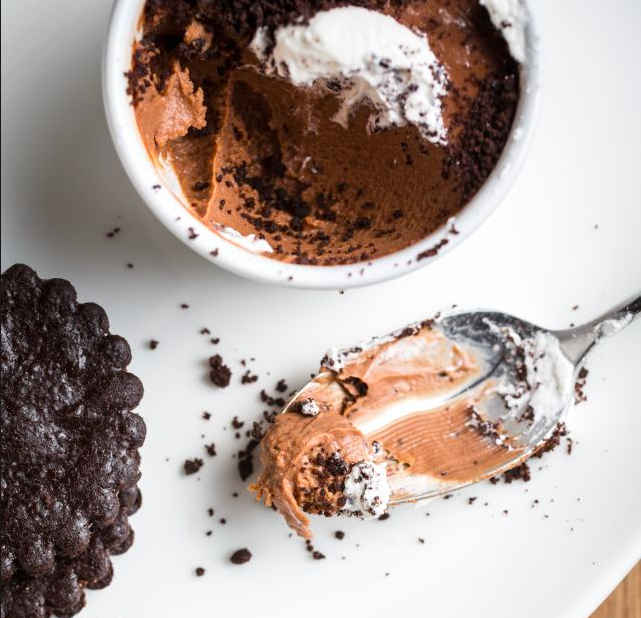 For dessert, we split The Chocolate- a pot du creme served alongside two homemade Oreos.  I'm not usually one for chocolate desserts, but holy hell… This one was delicious (though I'll admit, I didn't get quite as much of it as I wanted…
We both mused how the feel of this place- the atmosphere, the music, the dishes themselves- reminded us of our favorite hometown spot, Rye on Market.  I know we'll definitely be going back, and next time, we've got our eye on the Duck Confit Nachos.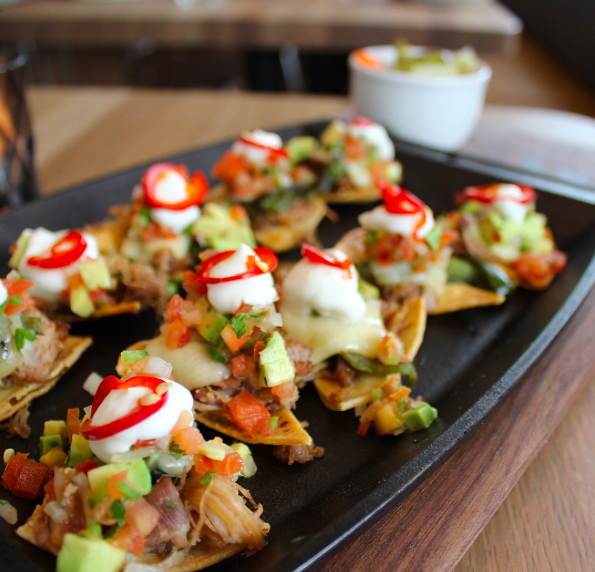 Friends, if you're in the Chicagoland area, go check Gemini out.  At least belly up to the bar and grab that aglonotti and a cocktail. You won't be disappointed.