Inevitably, the grass is always greener.  Those with wavy hair wish it were straight, while those with straight would love a week without their curling iron.  Those living in a cooler climate wish for warm weather, while those with humidity crave a dry heat…  Its never ending.  We want what we don't have.
Our kitchen is perfect.  Its beautiful.  Its clean, and a little funky.  Its white….
Lately, I can't get the idea of a moody blue kitchen out of my head, and mostly, I blame it on this photo; a butler's pantry from designer Theresa Rowe.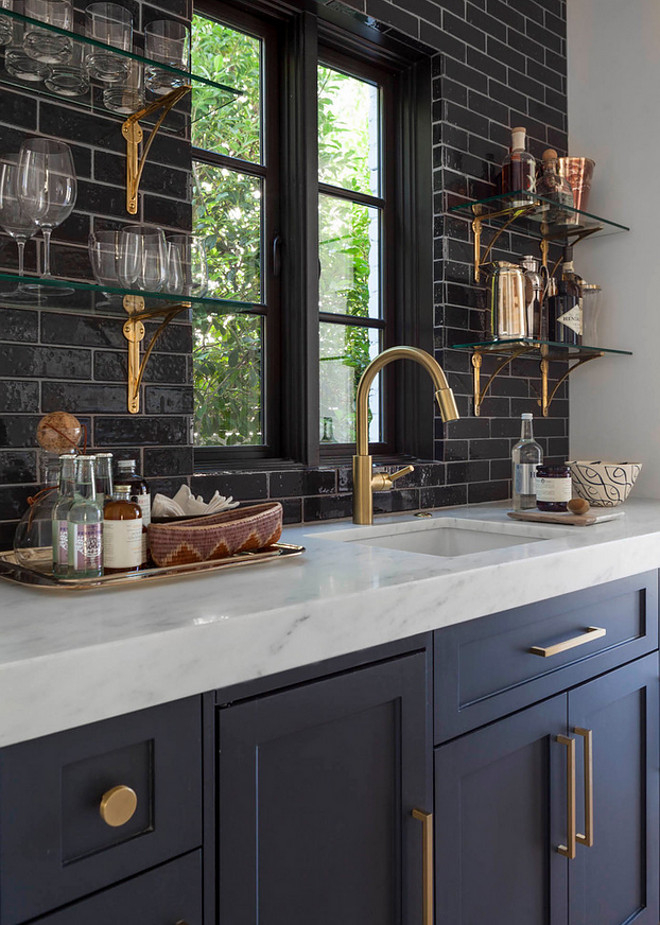 ** Theresa Rowe **
Navy cabinets, that marble slab counter top, a black subway tile backsplash, and that gold hardware!  Gorgeous!
The idea of navy as a neutral is a wonderful one- from a kitchen with a little bit of funk, like the one above, to a more traditional, I feel like navy cabinetry can work in really any home. Atlanta Homes and Lifestyles magazine has featured the two below, each a little more reserved than the one above, but both with deep, beautiful navy cabinetry.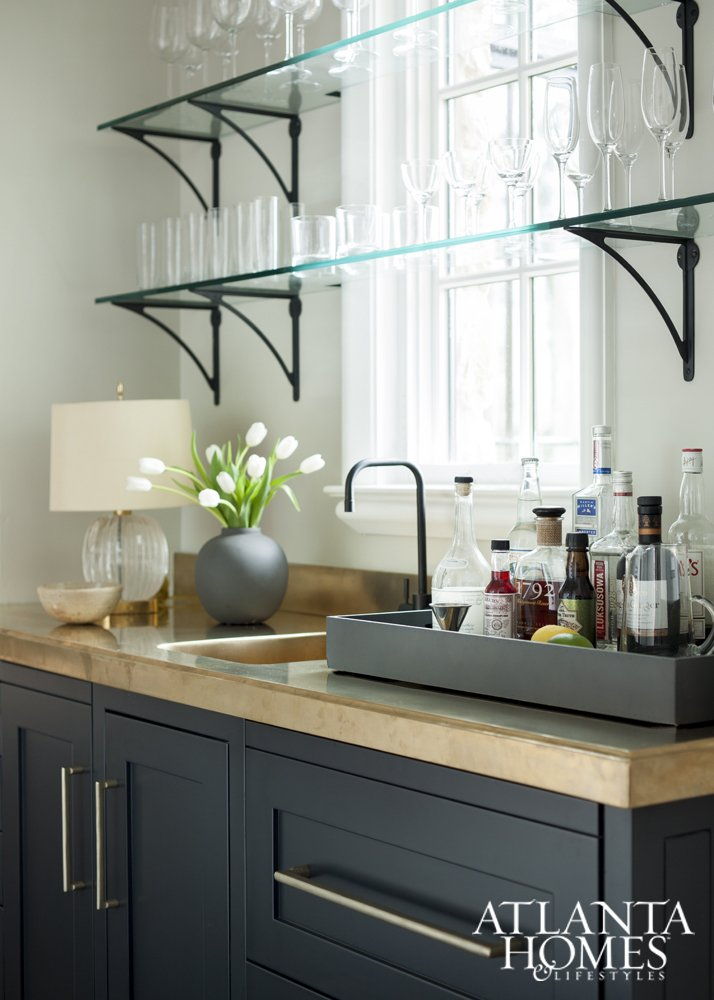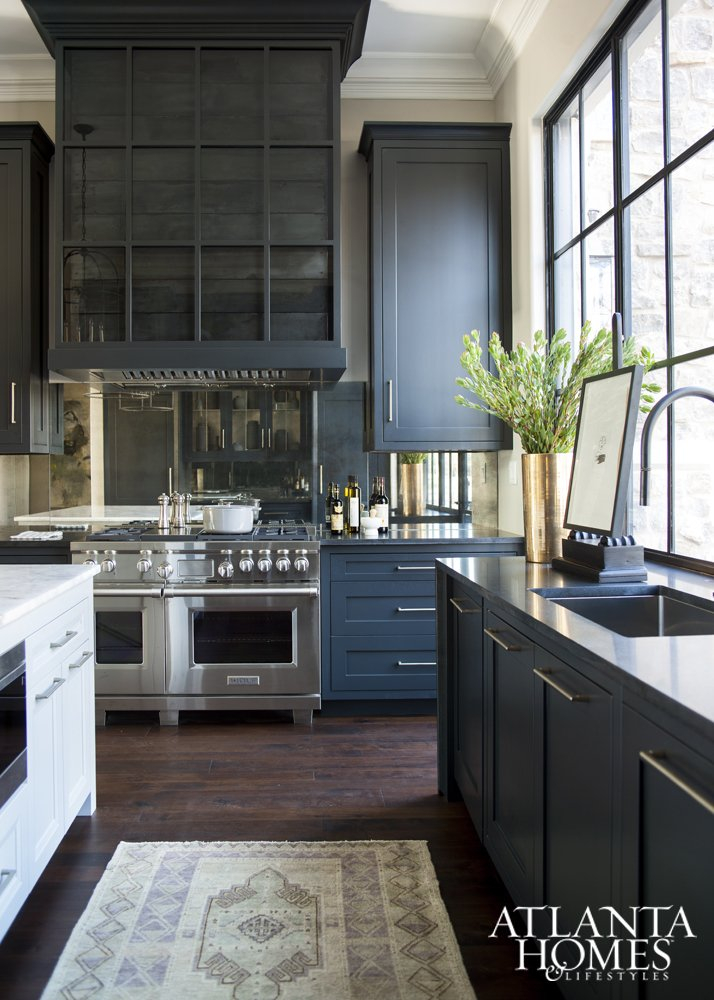 ** via Atlanta Homes and Lifestyles **
I'd be torn on how I would design a navy kitchen in my own home…  I just love that first photo, so I feel like I'd lean that way…  Perhaps a mercury glass backsplash, matte black accessories, and a huge, branching chandelier.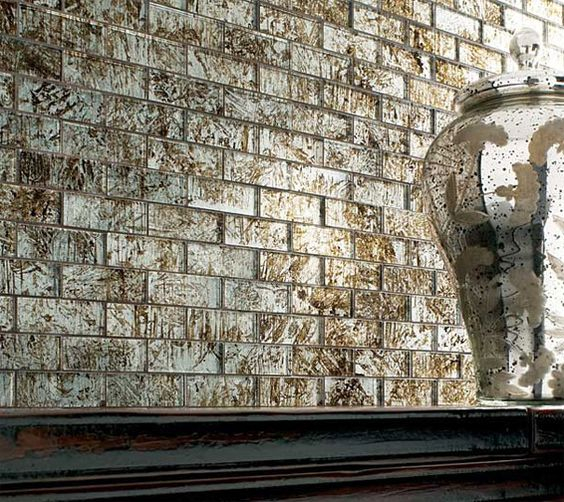 ** via The Home Depot **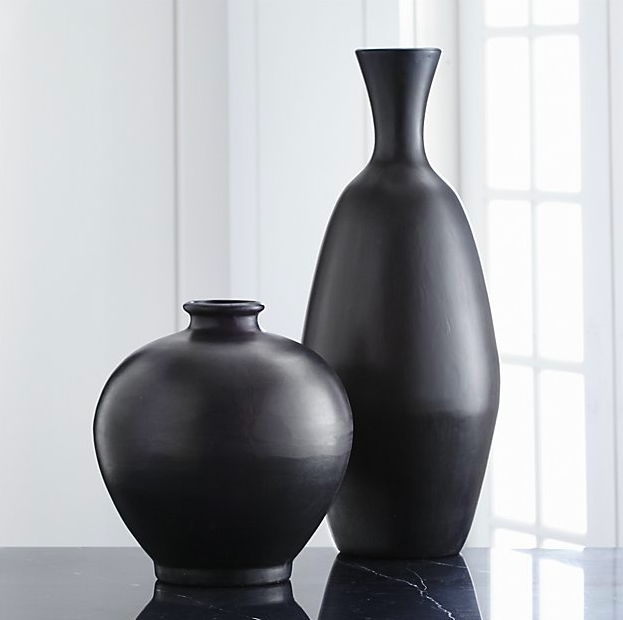 ** Crate and Barrel **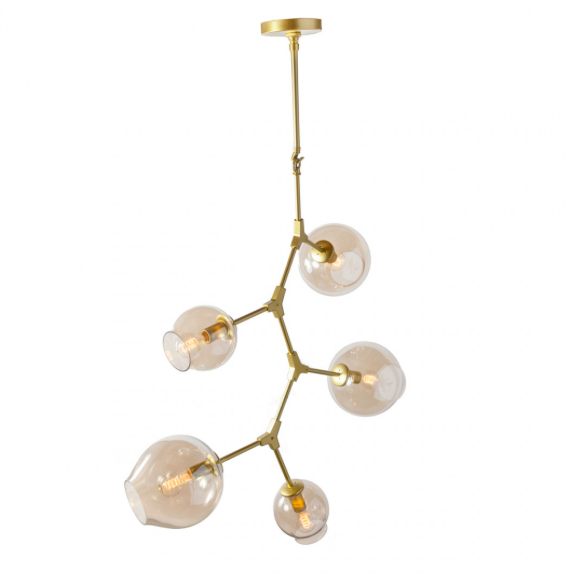 ** via France and Son **