It's 5pm, you're headed home from the office, and know that tonight, you're either eating leftover meatloaf or ordering pizza. All is well with both options, until a girlfriend reaches out and wants to grab a glass of wine, or you remember you're hosting book club, or your boyfriend calls and says he just grabbed a block of your favorite Bourbon-soaked Bellavitano. Enter the cheese plate.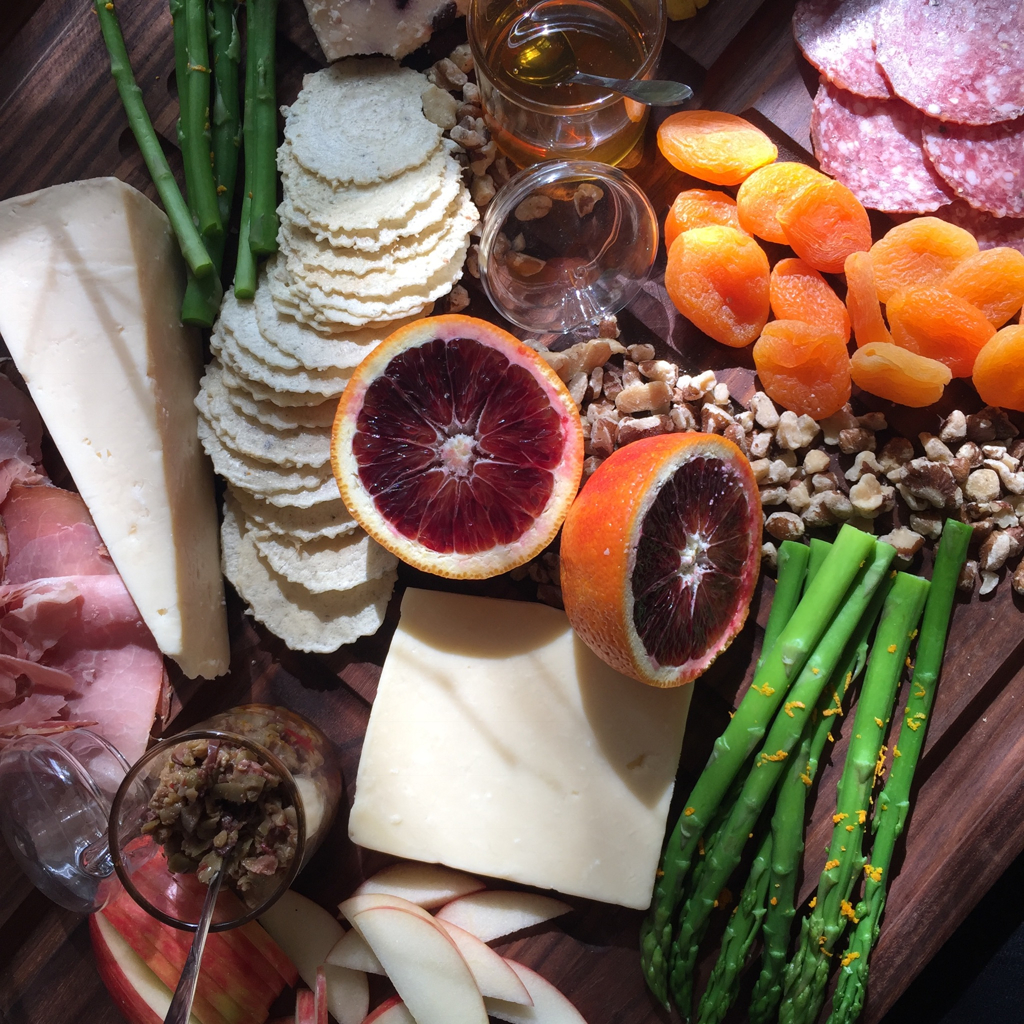 If truth be told, this incredibly easy dinner/lunch/snack/appetizer can be pieced together in a matter of just a few minutes, and it seems that- no matter what- a cheese plate turns out to be a beautiful, fully edible work of art. Over the years, though, I've found that, cheese aside, there are a few elements that simply make the presentation stand out: something green, something in a vessel, something fruity, something nutty, and something beautiful.
Something green: Think a small vinagarette-soaked pile of bitter greens, or slices of fresh cucumbers. Pickles, or blanched asparagus.
Something in a vessel: This can be anything, and for this purpose, I love these from Williams-Sonoma. They're the perfect size for honey or olive tampenade, like I've done here.
Something fruity: Sliced apples, sliced peaches, grapes, dried apricots… The choices are endless, and something with a little sweetness can offset a salty Parmesean or a stinky blue.
Something nutty:I love salt and peppered pistachios and fully believe that they can be eaten with anything. Their funky green color looks beautiful on a wood serving platter, but I'd never complain about walnuts, cashews, or praline pecans.
Something beautiful: The day of this shoot, I wanted nothing more than to find a small papaya to slice open… I like to have a focal point on my cheese plates, whether it be a steamed artichoke (which may also be a something green), a beautiful bunch of fresh currants, or a halved blood orange. Something beautiful doesn't always mean something edible- think a block of quartz, fresh florals, or your grandmother's bone-handled cheese knives.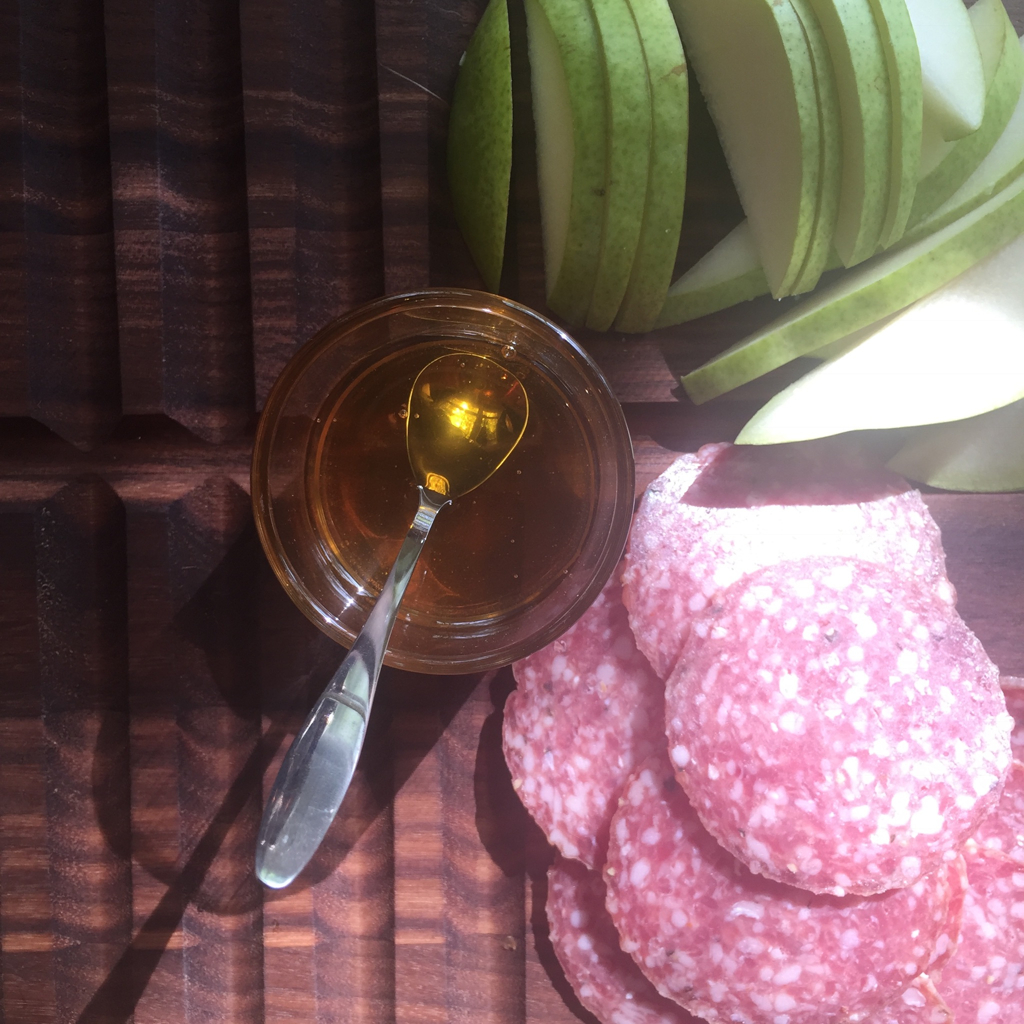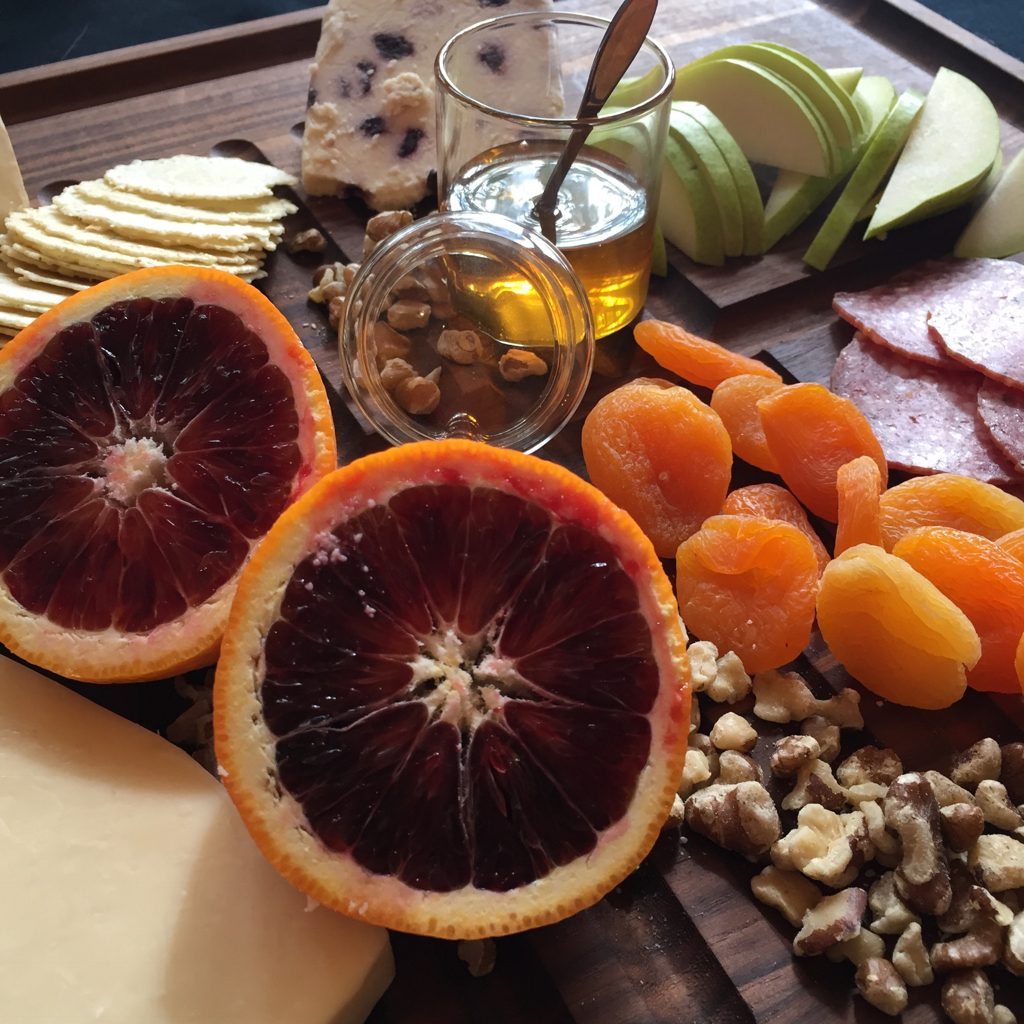 All of these elements do not have to be used all at once- there's something to be said for a simple cheddar with crackers on a marble tray- but, when incorprated, they build a phenomenal spread suitable for Thanksgiving's appetizer, or, with meats, oil, and freshly baked bread, can create a beautiful meal for two.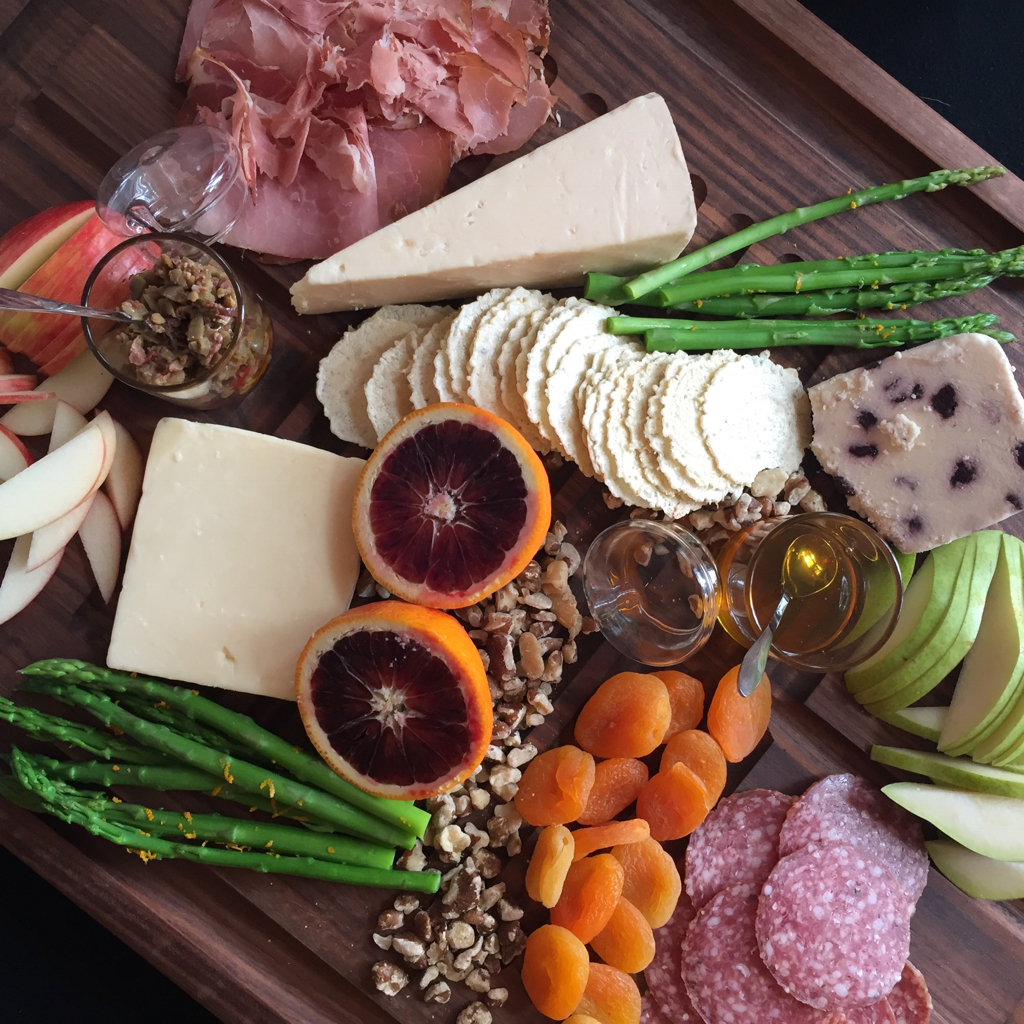 If you're local, Murray's at the St. Matthews Kroger carries the aforementioned Bourbon-soaked Bellavitano, and it's amazing. For this spead, we used it, the Murray's Flagship Ceddar, hard salame, shaved country ham, Blueberry Stilton, walnuts, blanched asparagus with orange zest, apples, pears, honey, olive tampenade, and blood orange. Simple foods that look- and taste!- beautiful when combined.
** photos by Kyle Leuken **