I love the flavor of molasses. That dark, smokey almost-honey harkens memories of sitting at my grandparents' breakfast table on Sunday mornings. My grandpa would mix his Sorghum- he pronounced it SARgum- with butter to spread on his breakfast biscuits, and it seemed like the smell would fill the house with it's richness.
Few things make me happier than finding dark molasses at the farmer's market. Last week, when a girlfriend phoned and asked if I could use a jar that she had just received (along with a dozen fresh eggs, the sweet girl), I knew I had to turn it into something wonderful.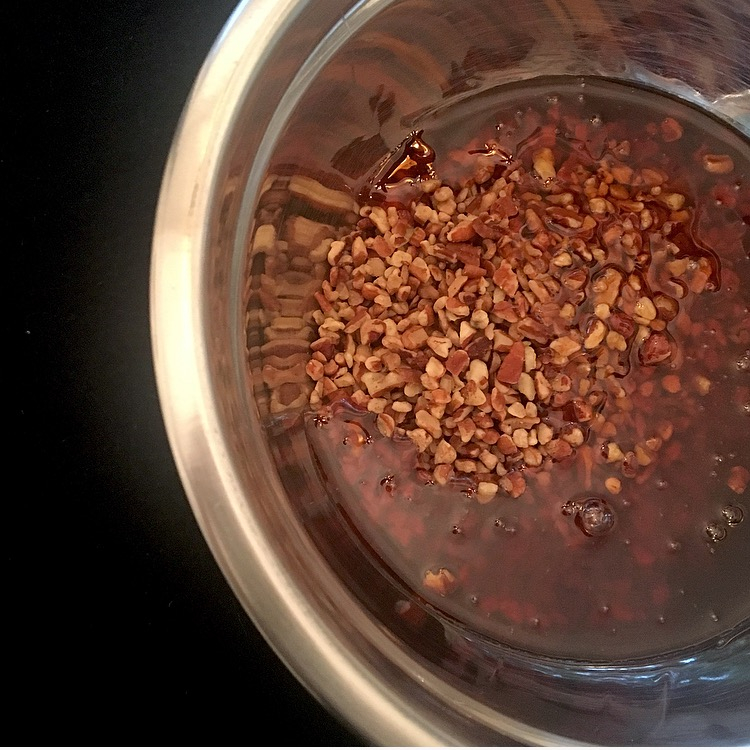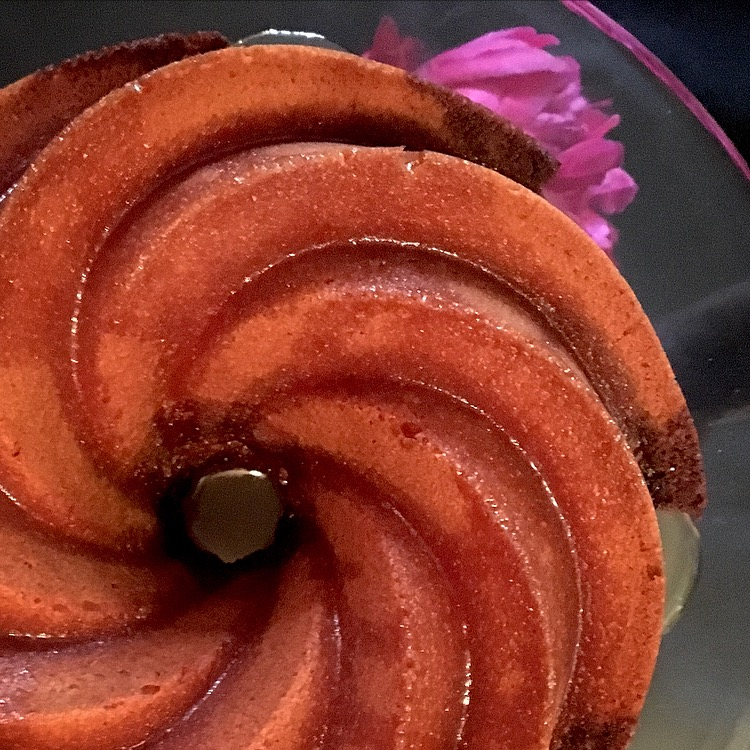 Since the friend who gifted me this jar of goodness is a lover ofhomemade goodies (and often leaves treats of her own at my door), I decided to tackle a recipe from Bon Appetit magazine- a pecan and molasses bundt cake with bourbon glaze.
I will warn you, for those of you who aren't adept at caramel or candy making, that the glaze here is essentially a caramel sauce, flavored with whiskey. That being said, please be sure you use a very large pot to make the sauce in. I prefer a cast iron dutch oven, with high sides. Once the baking soda is added to the boiling sauce, it will foam and bubble too rapidly for you to remove it from the stovetop. Be sure to protect yourself from burns, and protect your cooktop from getting covered in burnt-on goo.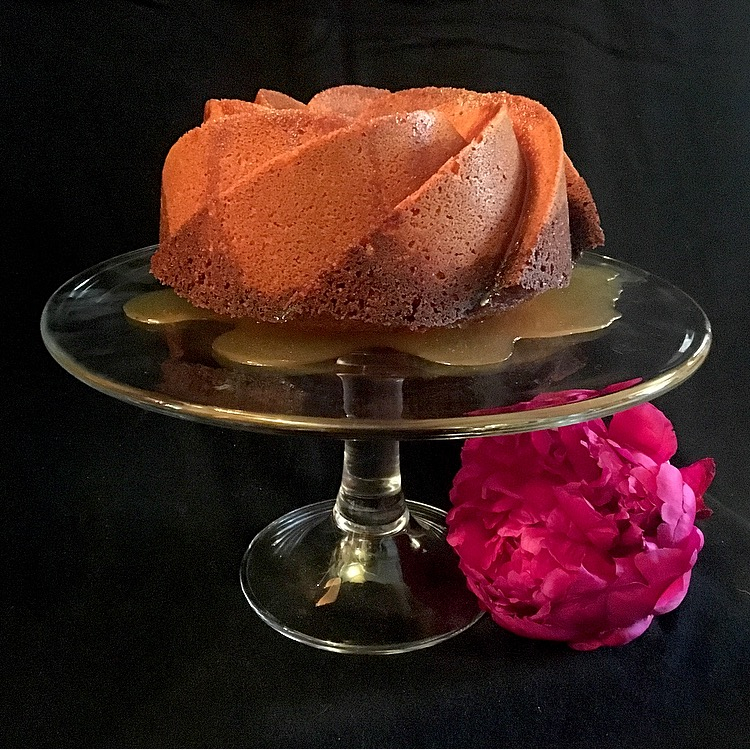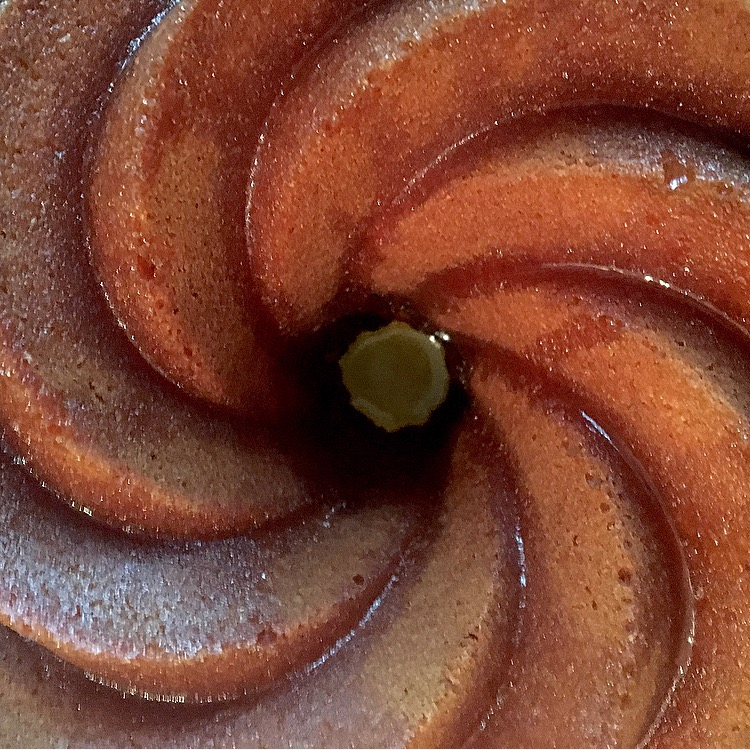 The cake turns out beautifully, with the plain cake layer dense and buttery, and the pecan-mixed layer a deep spicy color. I split the recipe in two and used the Nordic Ware Mini Heritage Bundt Cake Pan– the smaller size is perfect for splitting a traditional recipe, and makes it easy to gift a whole cake while leaving one at home for one's own pleasure.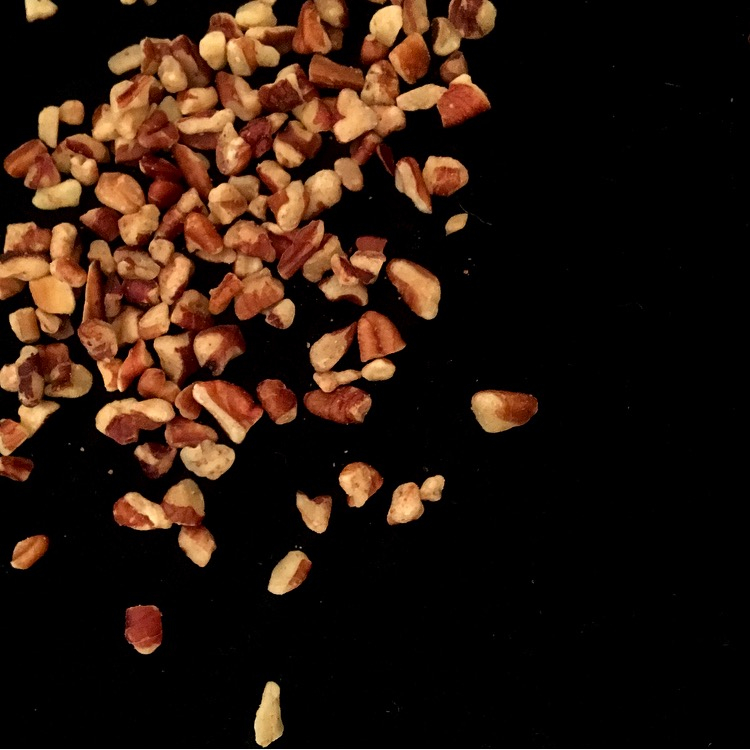 The only alterations I made to the original recipe was to substitute the light molasses with dark, and the dark corn syrup with light, only because that's what I had on hand. I also used molasses in the glaze rather than corn syrup. Find the original recipe here. Happy baking!