Early on in the Spring burst of new clothing and bright, warm-weather ads, I fell in love with the Asilomar dress from Tory Burch's Spring/Summer 2017 collection. Beautiful and flowy silk georgette, in a light, graphic floral pattern, I jumped at the chance to try this beauty on when I ventured to Chicago in April. The open shoulders and light material let this dress live up to the name of its pattern: Garden Party. However, as much as I loved the dress, it just didn't feel like me.
Head hung low, I got redressed and ready to exit when I almost accidentally spotted the dress's pattern twin in my favorite tie-neck style, and I was sold! Enter the Tory Burch Kia Bow Neck Blouse.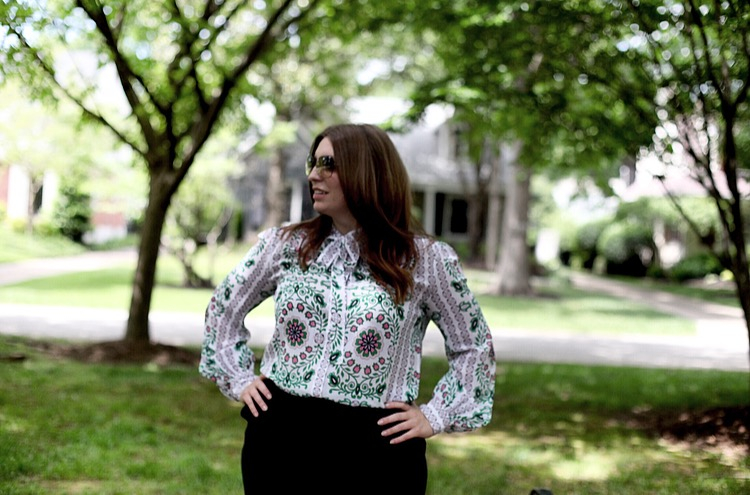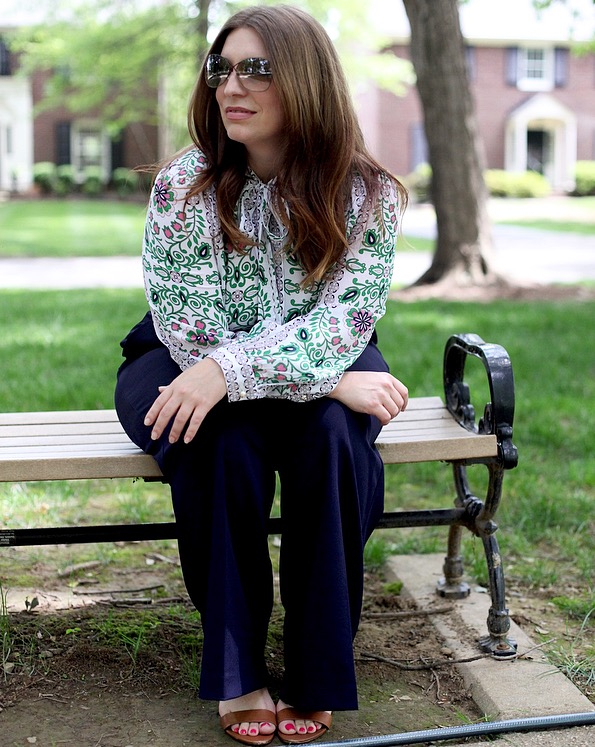 My closet is full- Full!- of long sleeved white silk blouses. Puffed sleeves, tie-necks, collarless…. You name it, I have it. Coupled with comfortable black or navy trousers, I've built a capsule wardrobe that makes getting dressed an easy and mindless task. What I didn't have, however, is any sort of fun, feminine pattern, and now that I do, I've found that I crave wearing this thing every day.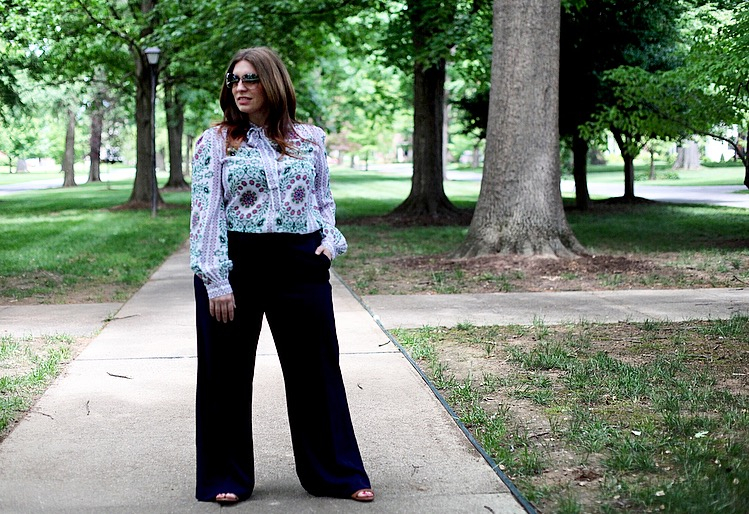 I've found that I do best when wearing this flirty blouse with easy, wide-leg navy trousers and flats. It's an easy outfit that makes me smile. Who could ask for more?
** blouse, trousers, sandals, glasses **
** photos by Kyle Leuken **
** this post is not sponsored in any way **