Twice in the last week, I've had the opportunity to grab food and drink at Decca Restaurant in downtown Louisville. I'll be honest- for some reason, Decca was never a place I took the initiative to visit on my own. Instead, I've only ever visited at the invitation of someone else. I don't know why this is… The building and patio are absolutely stunning! The second floor record room is a fun respite to grab appetizers and cocktails with a friend, and the Cellar Lounge is cool, candlelit, and the perfect spot to cuddle with a date over smaller bites and cocktails. But, as we've discussed before, I'm a creature of habit, and it's so hard for me to break out of my comfort zone.
Still, I've never had a bad meal at Decca. Chef Annie Pettry consistently turns out dishes that are as delicious as they are beautiful, with a focus on locally sourced foods, meaning each bite will be as fresh as possible, with a true flavor and texture.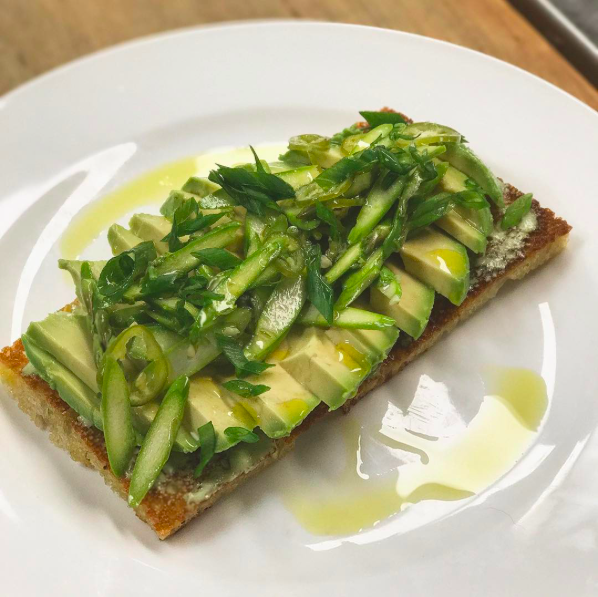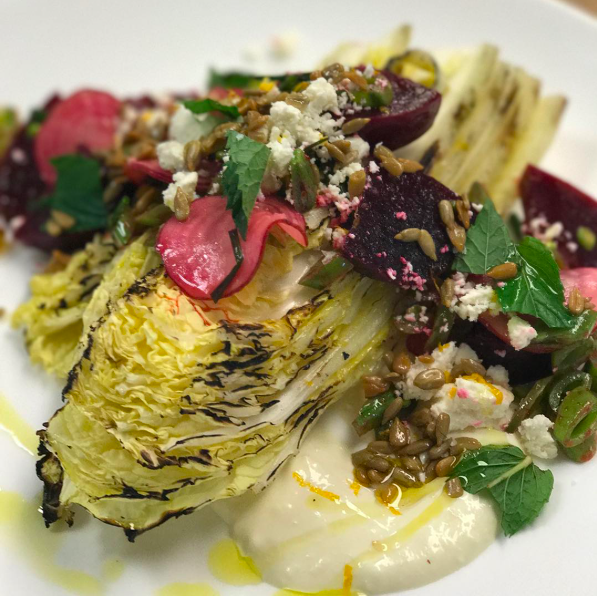 Saturday night, a girlfriend and I headed down to the patio to grab some eats before a show at the Kentucky Center. We were undecided on first course, musing on the avocado toast versus roasted beets, finally having both arrive on our table. The avocado toast was a thin flatbread topped with not only everyone's favorite healthy fat, but sliced asparagus and pickled serrano peppers. Both the crispiness of the asparagus and the heat of the pepper lent an unexpected- but perfect- texture and taste. The roasted beets arrived on a wedge of chargrilled cabbage, a schmear of feta vinagarette, and topped with sunflower seeds. I could have dined on that alone!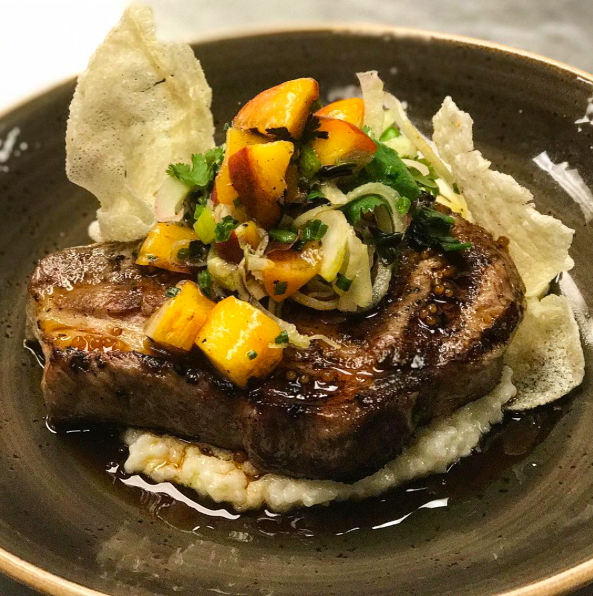 For dinner, I leaned towards Crispy Redfish- perfect and moist- on a bed of couscous with cucumber, peanuts and leeks. Our server brought out a small cup of broth, poured over the dish as it arrived at the table. My dinner companion went heartier, with a wood-grilled pork chop and grits coupled with pickled peaches. The bite she allowed me to steal was enough to convince me to order it the next time I'm in.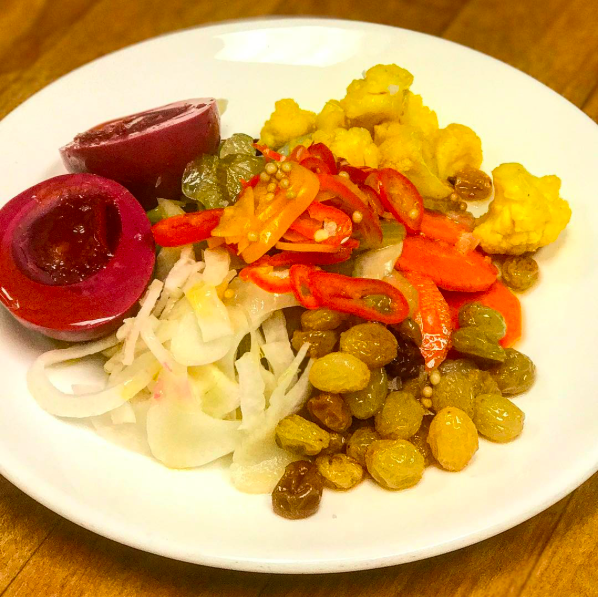 While the dinner my friend and I shared was planned and reserved in advance, last night I unexpectedly ended up in Decca's 150-year old stone-walled basement-turned-bar, the Cellar Lounge. Cocktails went all around, and our trio decided on simple, sharable plates- a pickle platter and a cheese plate. While the cheese plate was a comfortable mash of two Kenny's Farmhouse cheeses, as well as a goat cheese and accompaniments, I was caught off guard by the pickle plate. Yes, there were pickled cucumbers, but also spicy pickled carrots, still-crisp pickled beets, curried cauliflour and a salted, beet-brined boiled egg. A cup of cheese straws floated out unexpectedly from the kitchen, light and soft, and very flavorful.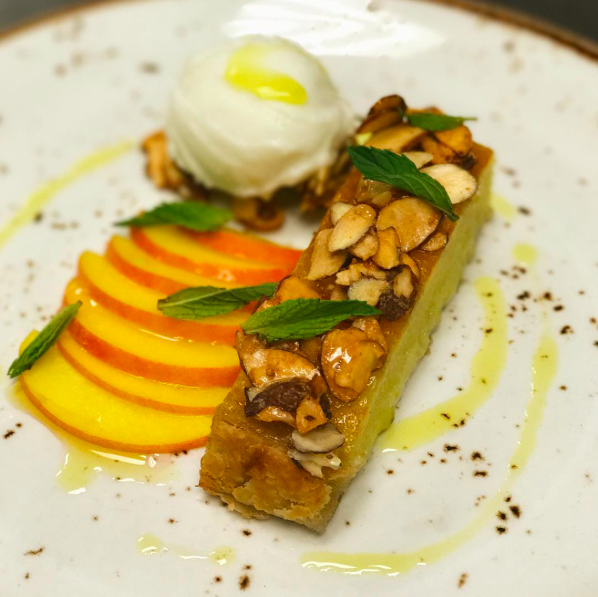 We ended last night with a thin slice of buttermilk pie- a favorite dessert of mine. Tart and sweet, with a rye crust and buttermilk sherbet and peaches, it was a perfect ending to the evening.
I'm hoping that the Kentucky summer weather lets up soon, allowing me to head back out to the patio here, but I've fallen in love with the cool feel (both temerature-wise, and vibe-wise) of the Cellar Lounge. I'm sure that you can find me down there on Monday nights, where the space hosts live jazz- a wonderful compliment to a summer cocktail.
** this post is not sponsored in any way **
** all photos taken from Decca's Instagram **