Here in Louisville, we are incredibly lucky to be surrounded by small business. From a ridiculous number of locally-owned restaurants, boutique hotels, and mom-and-pop shops of all kinds, my city boasts pockets of neighborhoods that seem to flourish in keeping our dollars local. From the Highlands to Frankfort Avenue, Nulu to Norton Commons, Louisville continuously tops lists for being small business friendly.
With so many options available for daily purchase, it's taken even the local-est of locals to discover some of the good we have here in town. Continuously, when friends check in to spots on social media, I feel like I see a treasure trove of new places to dine, to shop, while still keeping our dollars within the Greater Louisville area. One of my favorite spots to spend money? Mahonia Studios.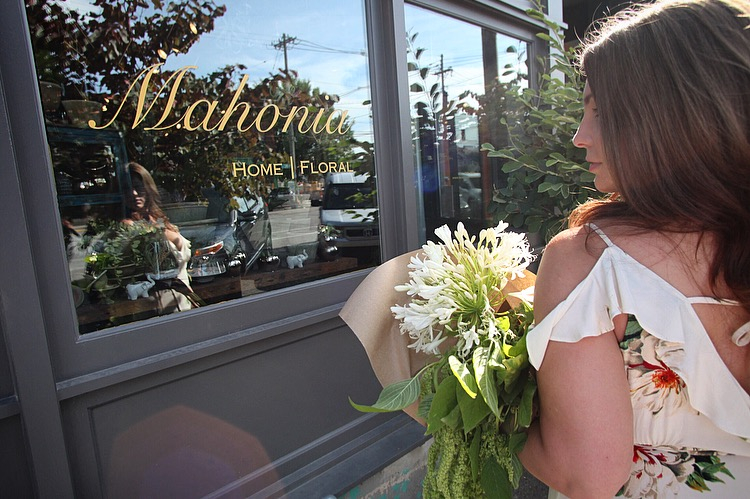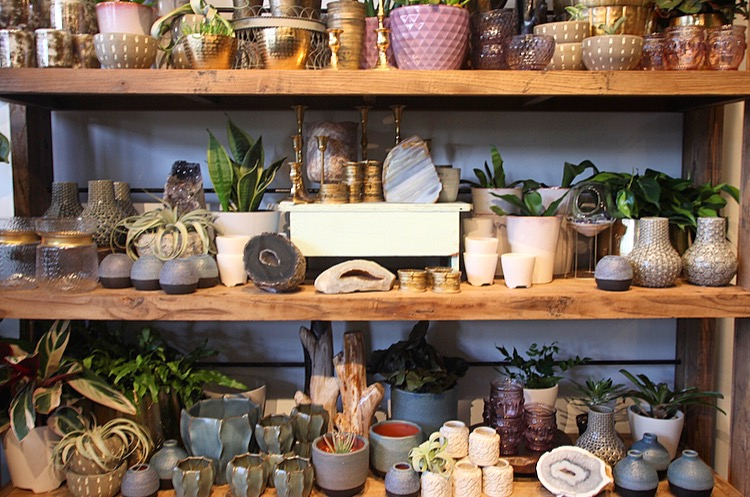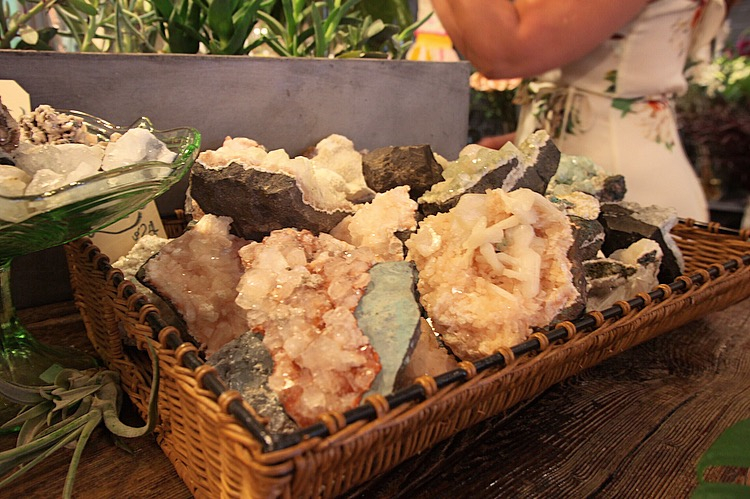 Through shopping here for fresh flowers, houseplants, and unique greeting cards and candles since their opening, I've become friends with Mahonia owner, Bridget Davis. She and I were able to sit down over dinner on Saturday to chat about what she wishes people knew about her store and about the Nulu neighborhood, as well as plant keeping in the Instagram age of the "darling of the plant world," the Fiddle Leaf Fig.
Bridget has been in retail since she was 12. She bugged the folks who owned a pet shop near her home until they finally offered her an opportunity to perform odd jobs around the store. At 14, she was on their payroll, and she stuck with them for 7 years total- until she was 19. As she grew up, she became interested in flowers and plants of all kinds. She would buy her own, then make dried flower wreaths- much like the ones you'll find in Mahonia now. After reaching adulthood, working as a chef in Portland, and managing sales for a bakery, she took a huge risk, leaving that career for $8.50 an hour working in a flower shop. She says her heart just told her she needed to do something creative.
The vision was always there to open a space of her own, and when the opportunity to move closer to her wife's family in Kentucky arose a couple of years ago, she said "Okay- this is our chance."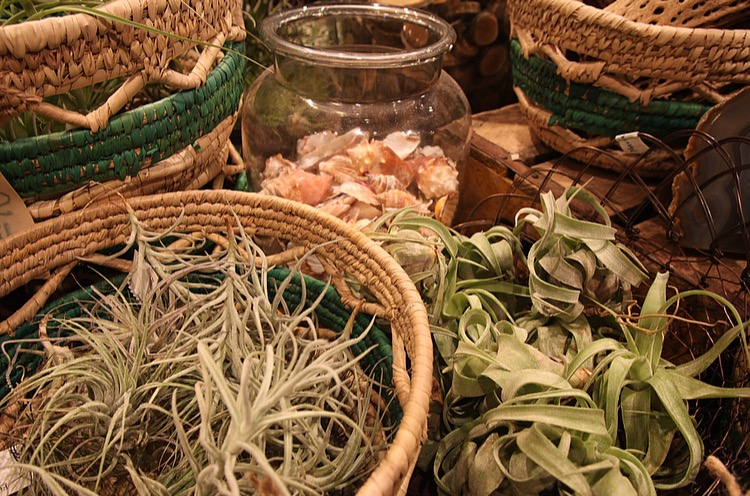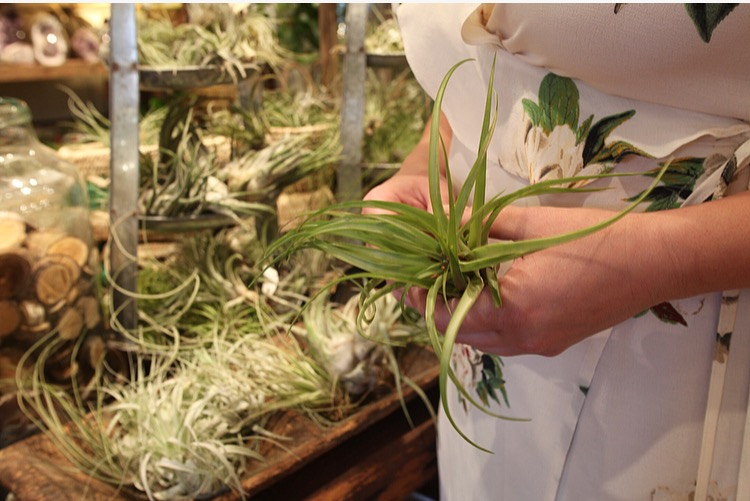 "The whole philosophy with Mahonia was that we wanted to beautify peoples' home. We wanted to bring beauty into the home, whether that was with flowers or plants or accessories. When people walk in, they get super happy… They want to take that feeling with them."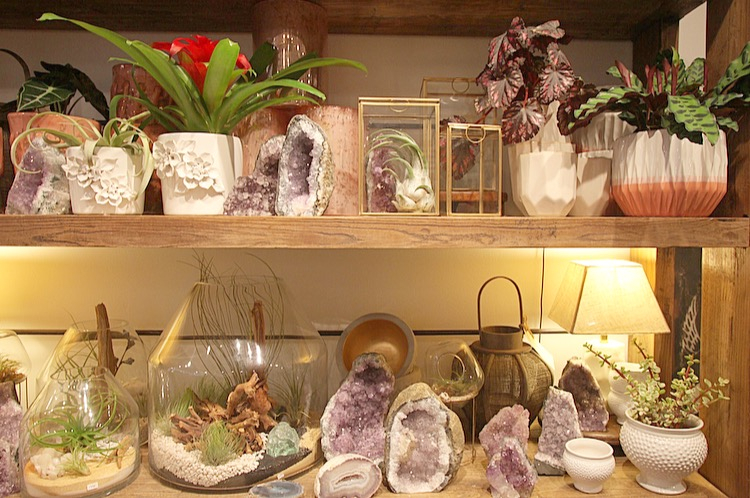 If you're anything like me and have a black thumb, rather than a green one, don't worry- Bridget and her staff won't just sell you something that will die in a week. Instead, the folks at Mahonia will spend time finding out what to send you home with. "We want you to be successful! That's why we ask a ton of questions. We coach people on their plant selections based on their life and what they need. We want to know if you're a super busy person. Can you water once a week, or is that too much for you? We will literally sit there and talk and talk and talk with you until we figure out what's right for you."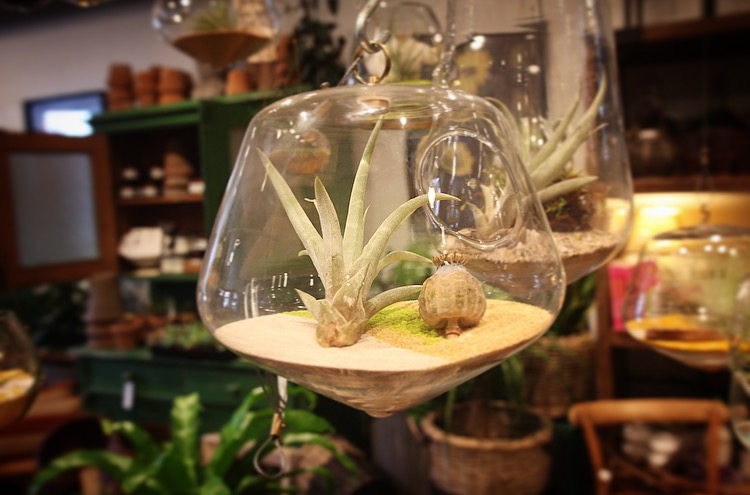 What about that ever-popular fiddle leaf fig? Bridget calls it the "darling of the plant world" thanks to Pinterest and Instagram, and says it's one of the most difficult things people take on. "A lot of people try to grow it without the right conditions, and they just will not tolerate anything less than what they want." What are the right conditions? "They need bright light, for one, and they really don't want neglect. They need regular watering, and they're heavy feeders, so they need a well-balanced, all-purpose green plant food."
According to Bridget, 99% of people never feed their plants (I'm one of them). She enjoys the opportunity to teach her customers about plant care. Especially if you're making an investment into a larger piece, you need to know how to care for it, and the staff at Mahonia will take all the time they need in order to educate you on your purchases.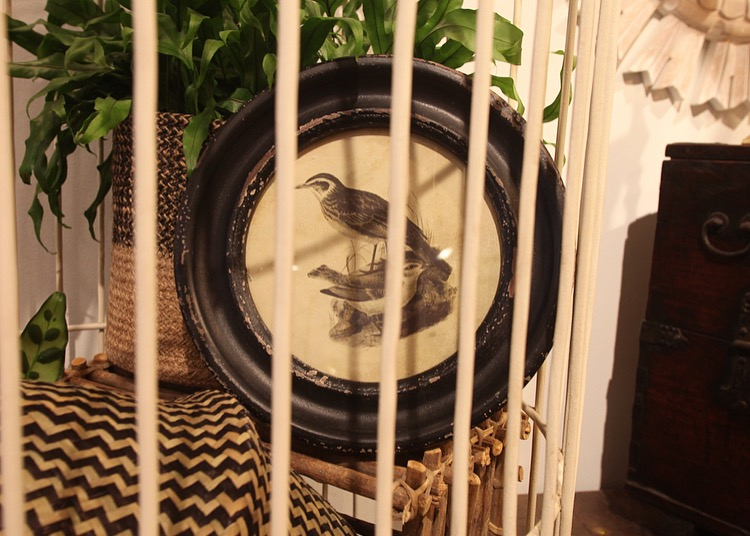 She loves her space in Nulu, and enjoys the relationships she formed with other local shop owners in the area. As we walked into Decca on Saturday I spotted a terrarium from her store sitting on the front counter. "Every single day someone comes in and says, 'It's our first time in! I love the store! We've never been here!' This was such a hard neighborhood before and there are still people discovering it."
"If we can continue to offer awesome, beautiful things and make people feel like family when they walk in the door, then that's what we're all about. When we opened, we thought we would just be a store that sold a few flowers, and we are embracing the idea that we've become very passionate about our offerings, and the selection we carry is very unique. We try to continue to offer the most unique and most beautiful flowers that we can."
GIVEAWAY ALERT!! If you've never had the opportunity to stop in, now is your chance- I'm thrilled to be giving away a $75 gift card offered by Mahonia Studios! Beginning at 11am EST today, Monday, July 10th, 2017 until 5pm EST Friday, July 21st, any reader can enter to win by emailing me at yoursmostsincerely@hotmail.com. One entry per day only. The winner will be chosen at random, and notified via email on July 21st, with the gift card delivered via US Mail. Good Luck!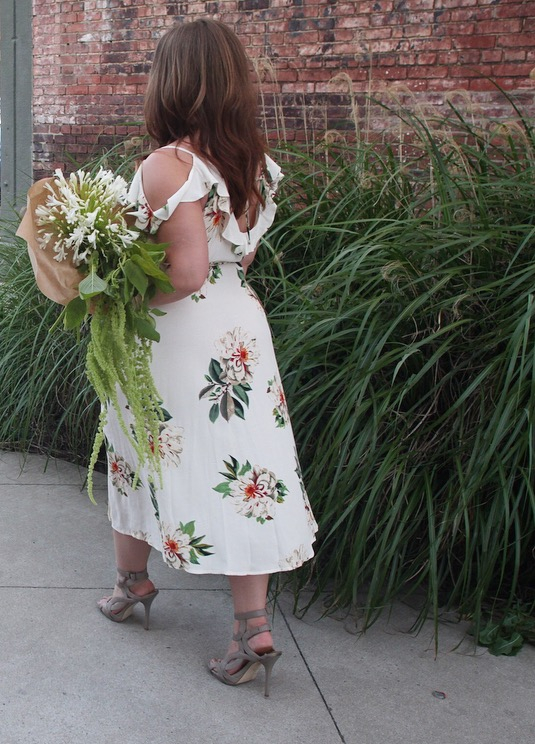 ** this post was sponsored by Mahonia Studios. all thoughts and opinions are my own **
** photos by Kyle Lueken **