I've known, since we moved into our house three and a half years ago, that I wanted some sort of funky, geometric wallpaper to be put into the powder room in the basement. With the Bellaire project getting closer to being finished (cabinets are going in today!), I've started to think a little more about the next big project: Our basement.
With our home's decor leaning a little more towards funky with the addition of contemporary light fixtures, sleek furniture, and our ever-growing modern art collection, I feel like I can be comfortable taking a few more risks in how we make these new spaces our own. An option that can be feasable, easily removable (if done correctly), and can really pack a punch is wallpaper!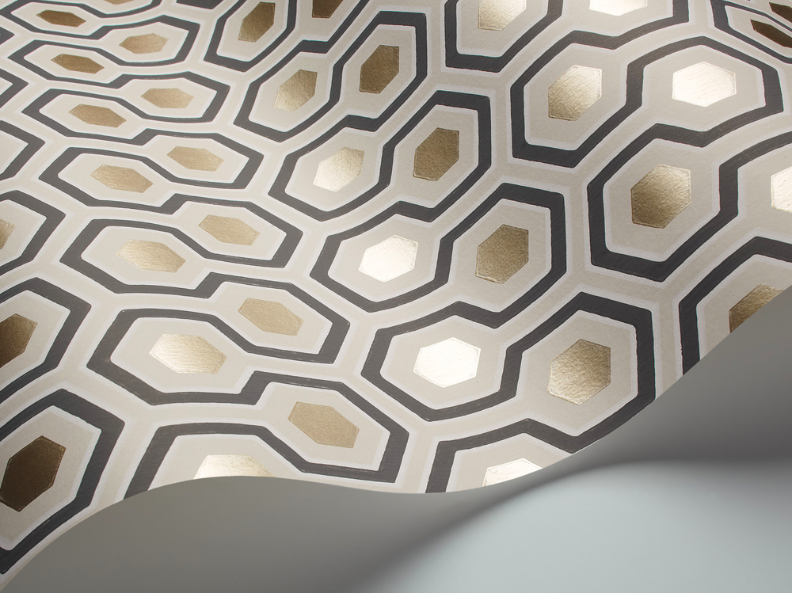 ** Cole and Son Hicks Hexagon **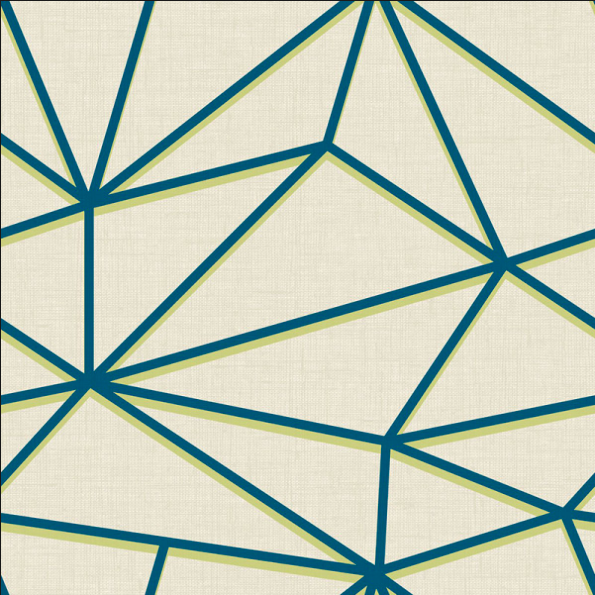 ** Seabrook Quartz **
I've been leaning hard towards the Hicks Hexagon print from Cole and Sons, but the teal option of Seabrook's. Quartz has been pulling my heartstrings as well.
Of course, there are endless options. Whether we decide on something bold, like the black and white Tile from Cole and Son, or go a little more subdued with the Anders from AllModern in green or gold, I know that something playful, that plays tricks on our eyes will make me happy in a tiny space like a powder room.
Other great, but more traditonal options include the Watercolors Large Lattice pattern from York Wallpaper and the Optimum White and Duck Egg from Graham and Brown. For those of you in temporary living situations like apartments or rentals (or your parents' guest house or basement), or those of you who are nervous about a "permanant" decorating change, Graham and Brown offers a line of removable wallpapers that you can check out here.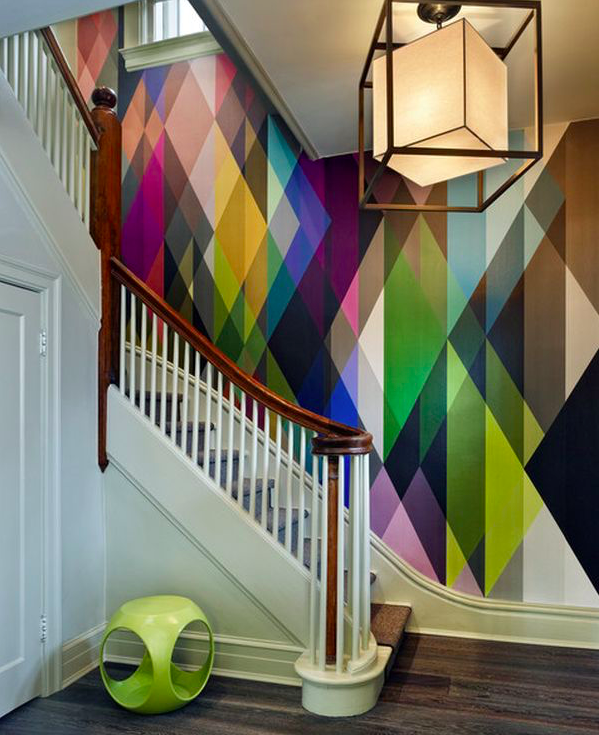 ** Cole and Son Circus **
If you have that itch to go bold…. Really Bold… check out Cole and Son's Circus Panels. Talk about making a statement!! Whatever you may choose with your wallcovering, don't be afraid to let your wants and your personality shine.