It's hard- so hard!- to find a dress that can carry one through summer date nights. I'll rephrase. It's difficult to find a dress that can carry one through sweltering summer date nights in the Ohio Valley, where the humidity can creep upwards of 80% even on days it isn't raining, and the heat index tops out at 110 near sundown. How is one supposed to find a flowy, beautiful dress that can fend off the dreaded underboob sweat and/or accommodate a garter-belt installed air conditioner?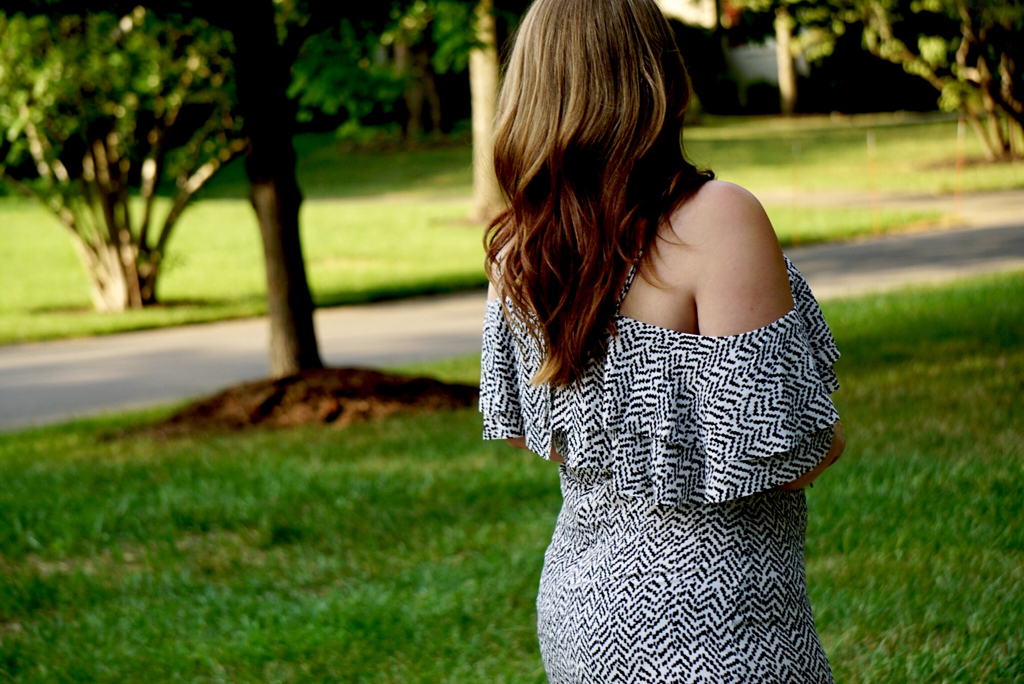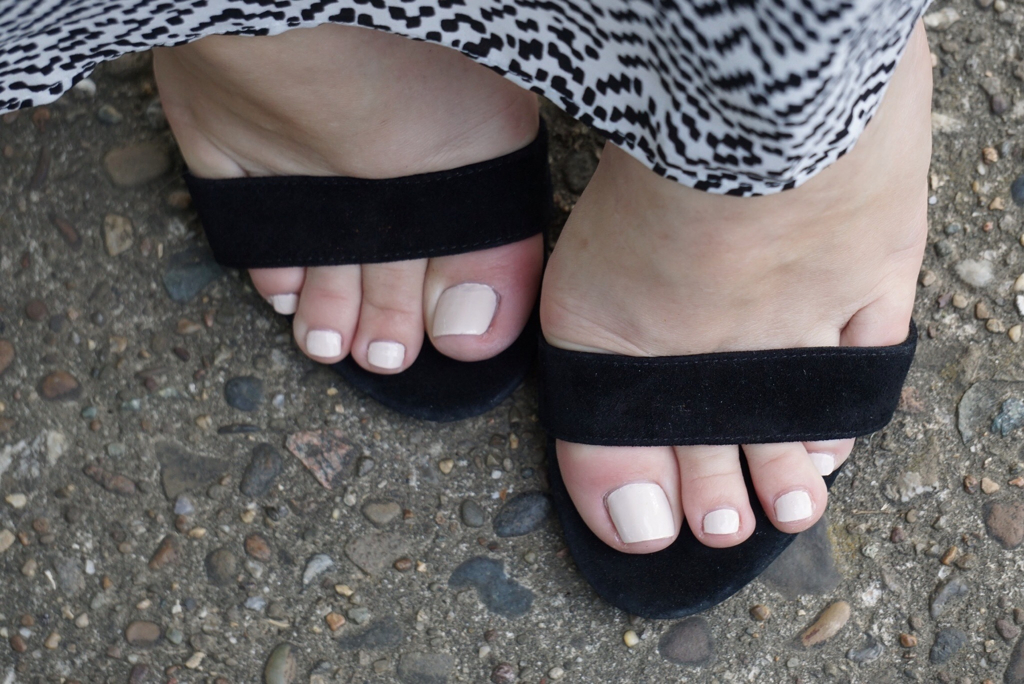 I'm a fan of maxi dresses. I always have been. When I saw this fun, feminine number on the Banana Republic website, I knew I needed to try it on before I made the plunge, and I'm glad I did!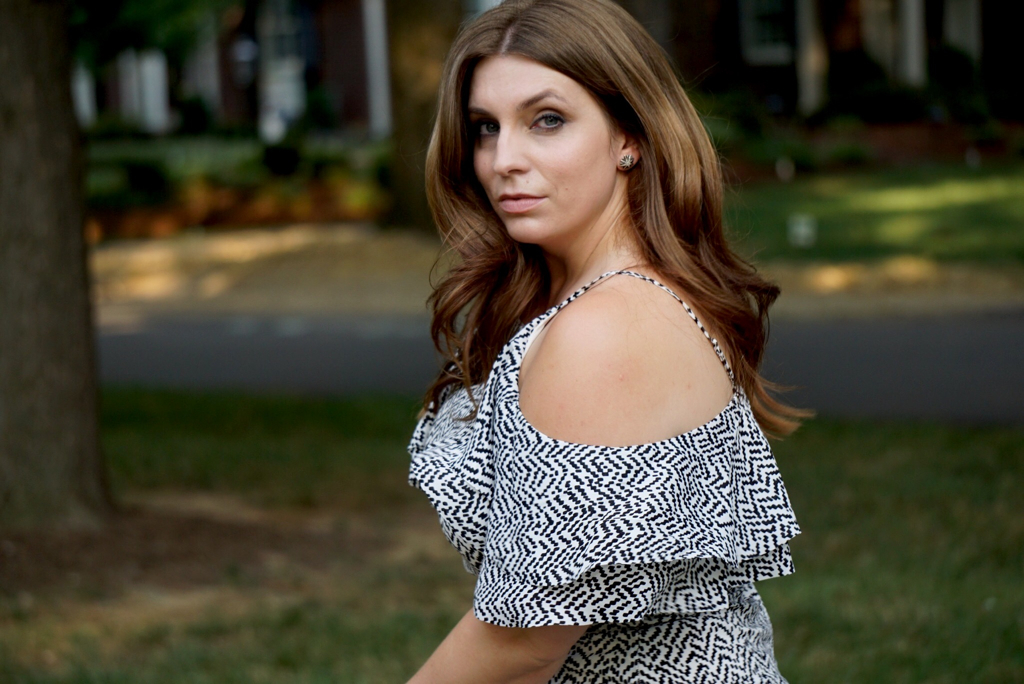 The graphic black and white pattern keeps the ruffled, off-shoulder sleeves from being too girly, and the length is perfect for this 5'2 girl once she puts on heels. While this version- the black and white- is sold out online, its cobalt blue twin and a knee-length red striped counterpart are both on sale now! Happy dressing!
** dress (similar), sandals, earrings **
** photos by Kyle Lueken, this post is not sponsored in any way **