As soon as fall weather hit growing up, my grandma would begin turning out these incredible Autumnal desserts… Spice cake with homemade caramel frosting (I can still smell that frosting- a recipe I've yet to locate), fried apple pies, butterscotch meringue pie, Italian Creme cake. All of these were so laborous and time consuming that on occasion she needed a break.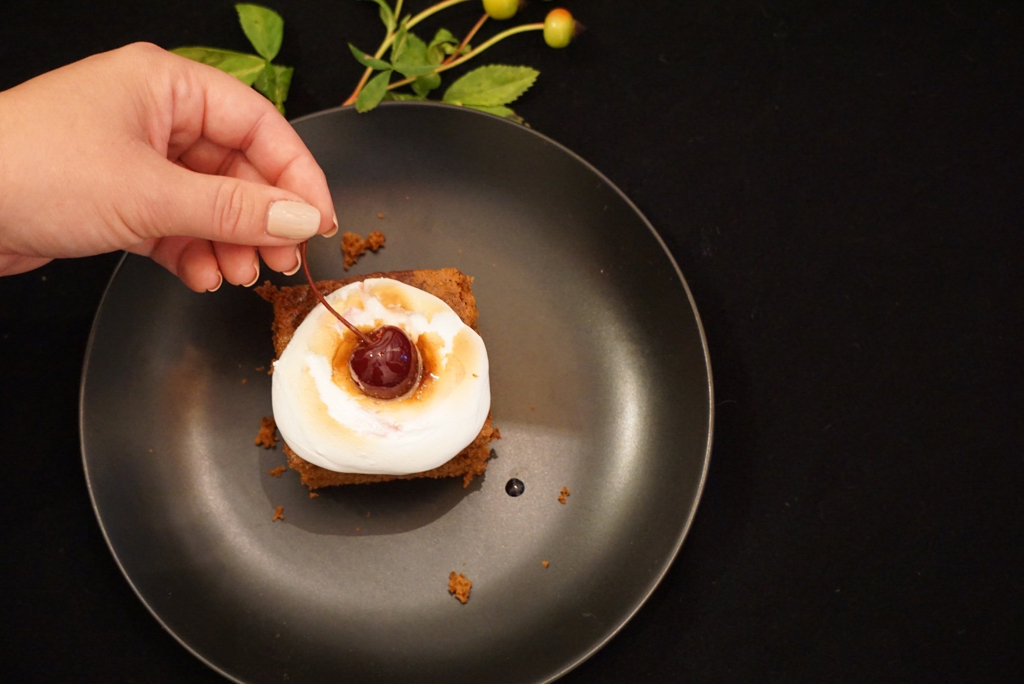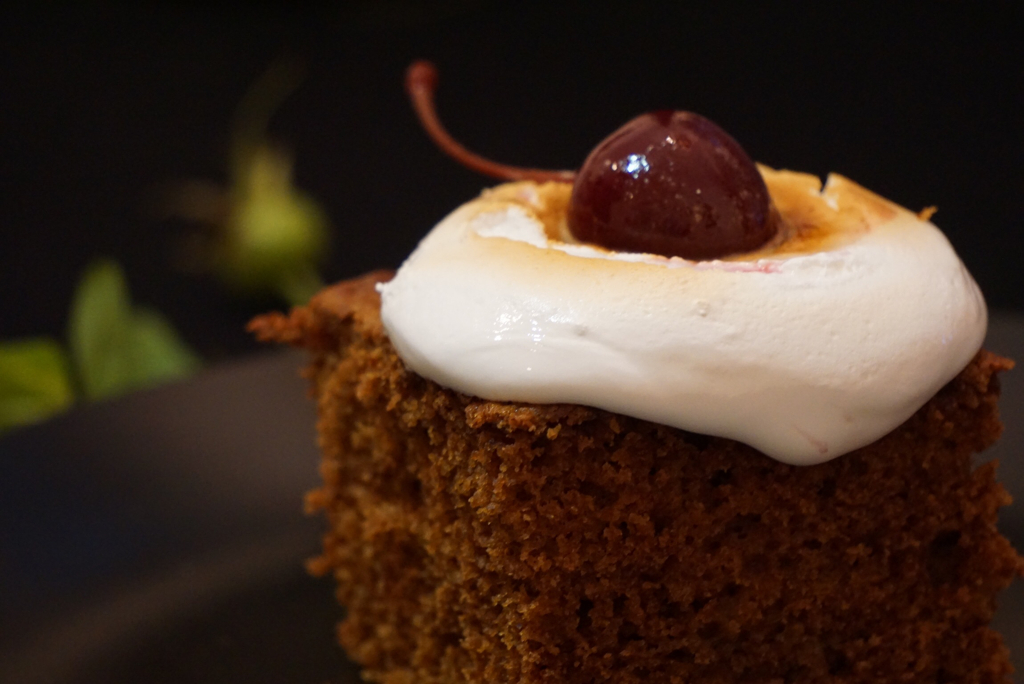 Mamaw's answer to the "casual" fall dessert was gingerbread. Duncan-Hines cake mix, straight out of the box and into the pan, served with a dollop of marshmallow creme and topped with a marachino cherry.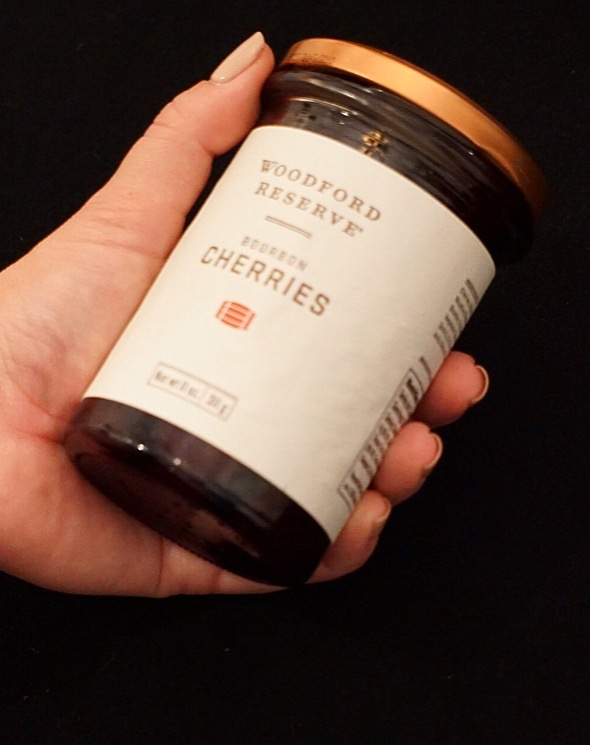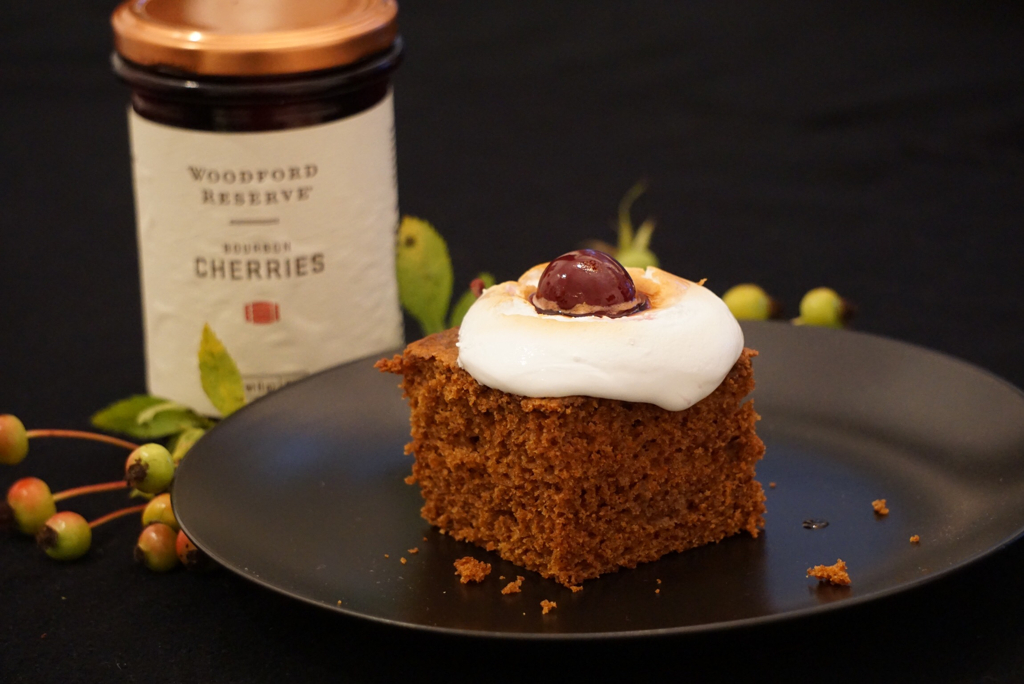 Personally, I'm not a fan of the plain, ol' marachino, so I opt for bourbon-soaked cherries from Woodford Reserve, but the jiffy-puff mallow cream is a staple. Feel free to have the mallow cream directly out of the jar, or place your cake slice under the broiler for a few moments to toast… Bonus: your house will smell like campfire-roasted s'mores for a few hours afterwards!
Enjoy, friends, and keep celebrating Fall! Surely, the cooler weather will arrive if we beckon it enough!
** this post is not sponsored in any way **
** photos by Kyle Lueken **