I've been a sucker for stationery my entire life. From birthday cards to perfect gift tags at the holidays, I always remember thoughtful and coordinating wrapping paper and notes.
The first experience I had with personalized stationery was- believe it or not- from my grandma's Sunday school class. These 70 and 80-some year old ladies had a stack of papers just for them, titled in script, "The Winsome Class." Run almost like a Board of Directors, there was a secretary elected each year, and when it happened to be my grandma, I remember their box of letterhead and envelopes coming home with her, and being stored in her nightstand drawer.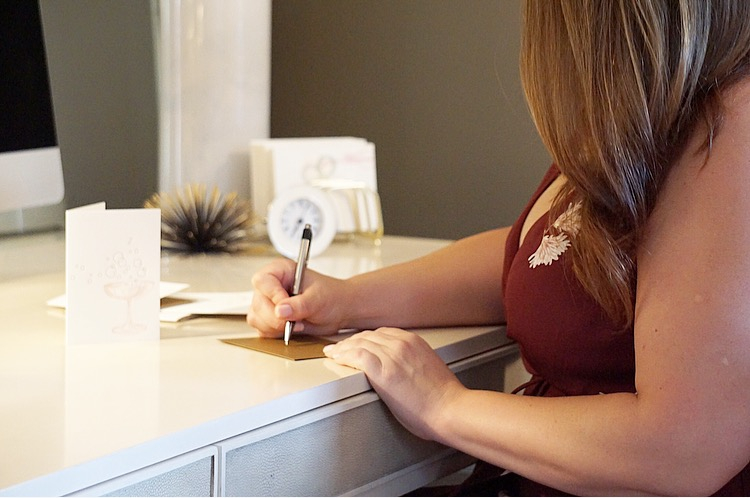 My own experience with "grown up" stationery began right after college, when I stumbled upon a company that would personalize your correspondence with not only your name and info, but a cartoonish avatar as well. It was cute, and worked throughout my early 20's. Then came elongated note cards from a local shop, printed in a swirly navy script. It was functional and pretty, but seemed to be lacking.
Now, though, brightly pink embossed notecards from Missive Press are perfect. I'm a sucker for the Socialite Stationery, which arrive on a heavy cotton paper, with a beautiful, deep embossed name. I opt for the return address printing on the rear of the envelope, and there's an option available for a matching envelope liner as well.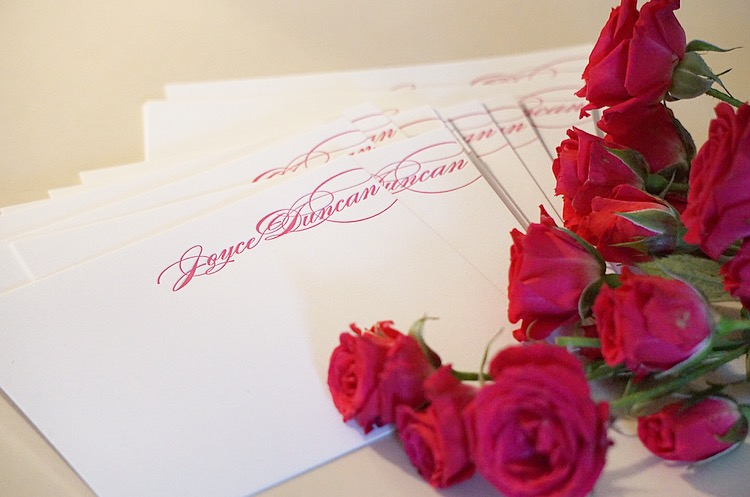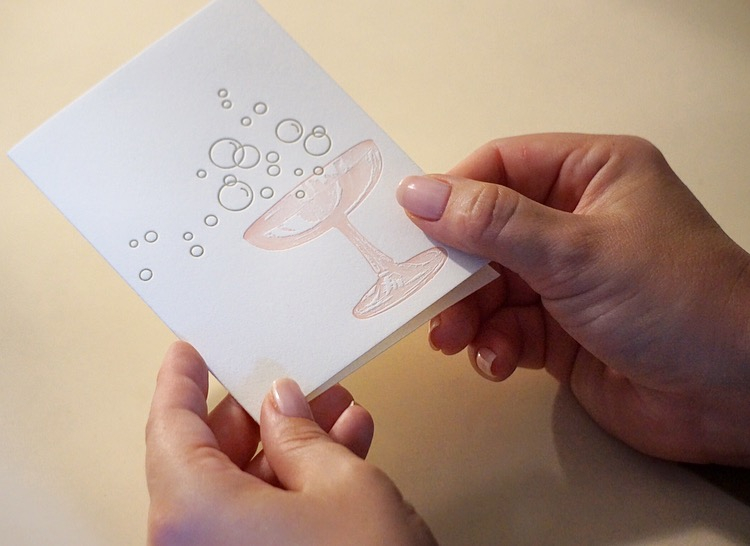 One of my favorite greeting cards from Missive is the Champagne Bubbles Card. Perfect for every occasion- birthdays, congratulatory notes, thank you's for a girl's night out, or an invite for the same- I buy these in multiples, and they always receive wonderful feedback!
Missive Press shop owner Lisa Willis is quick to respond to any questions you may have about personalized stationery, and is kind enough to offer opinions on color choices and suites as well. Lisa has been kind enough to offer my readers a 15% off coupon code good from today though the 30th of September. Just enter YMS15OFF at checkout! Additionally, all orders of $75 or more will ship for free within the continental US. Happy shopping, readers!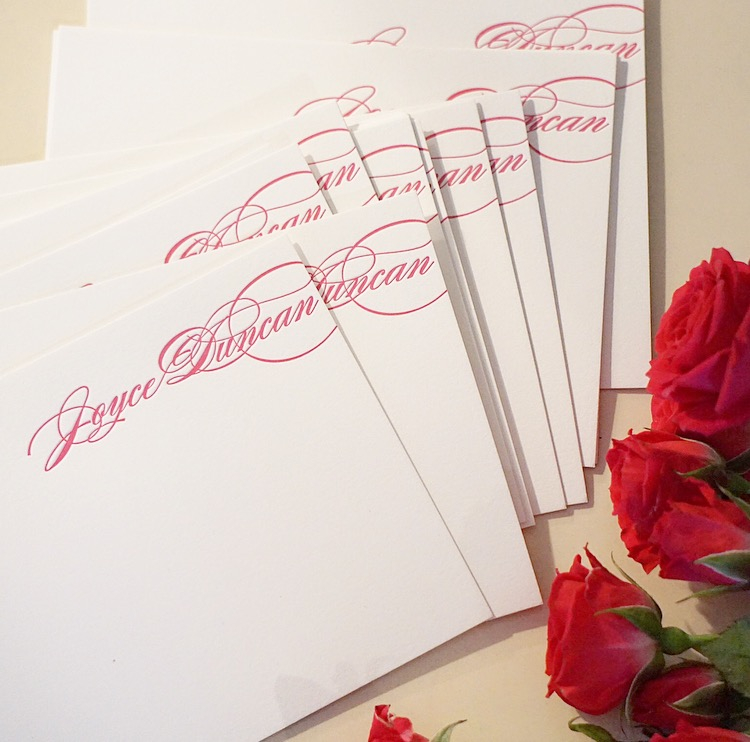 ** this post was sponsored in part by Missive Press. all thughts and opinions are my own **
** photos by Kyle Lueken **