For me, Fall has always been a time of joy. Being a lover of cold weather, steaming comfort foods, and roaring fireplaces, there's something about that first onset of cool weather that gets me excited for squash soup, gingerbread, football, and sweaters.
The folks at Pottery Barn have always done an incredible job at rolling out new pieces for the fall-themed home. Over the years, fluffly blankets, fur throws, and cable-knit pillows have popped up on favorite list after favorite list, while each year new loves like faux fur-lined bathrobes have appeared and sold out within days. Last year, it was the red and white buffalo check table wear. This year, it'll be black and white.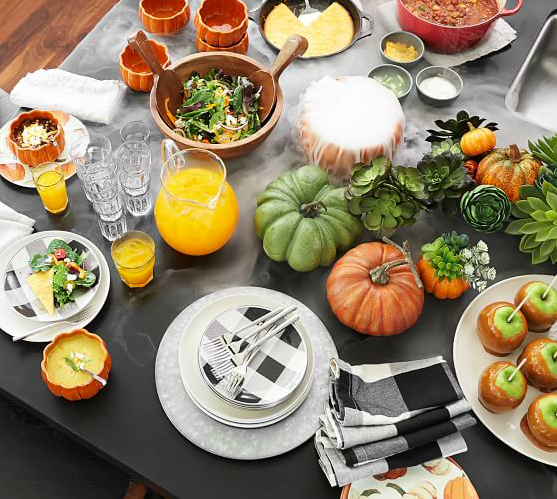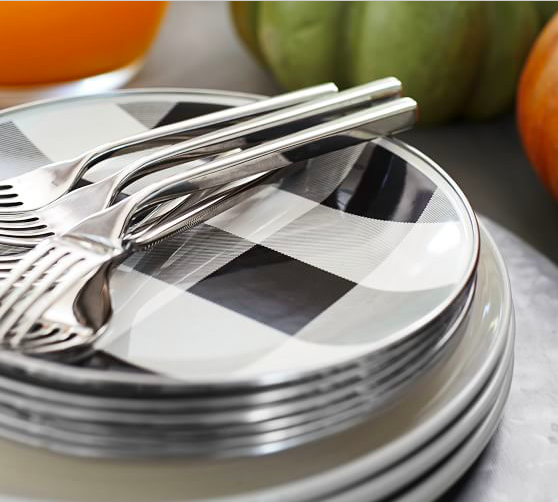 ** salad plate **
Half picnic-y, half glamorous witches-a-brewing, the neutral shades of this year's collection can fit in on any tabletop. Pair it as shown with gourds for a Halloween smorgasboard, or stick to all black and moody everything else for a sleek dinner party. Throw a pink tablecloth down, and use the plates to celebrate your daughter's 1st birthday.
Last year, the red and white buffalo check tablecloth found its home on my dining table for a huge Thanksgiving dinner, paired with glittrey silver and white Wedgewood china (see details here and here). This year I see a black and white themed Christmas dinner, perhaps a deep red pomegranite tart as a centerpiece.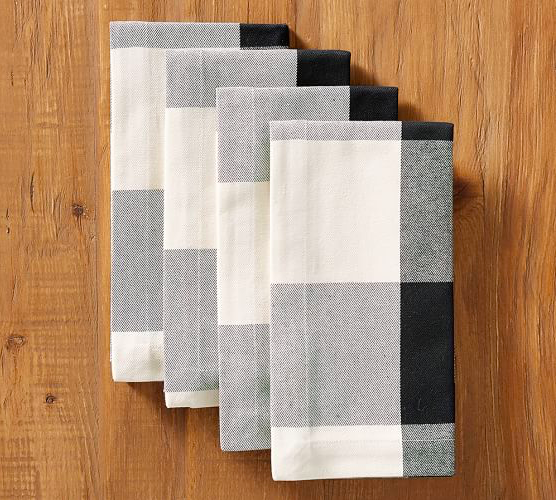 ** napkins **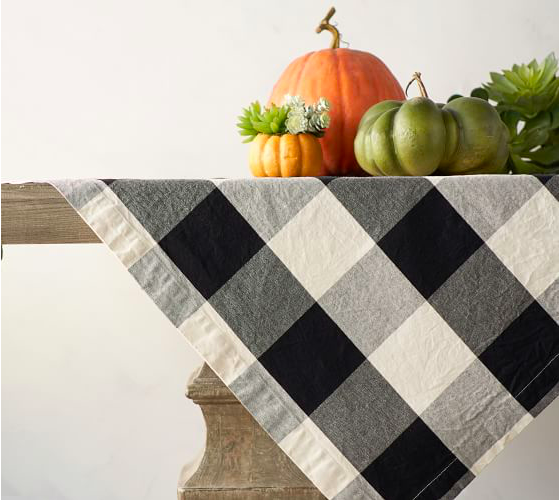 However you coose to use this goodness, friends, act quickly! The tablecloth, above, has already sold out twice, and I'm on my way to grab the salad plates now.
Fall starts this week, friends- Cheers!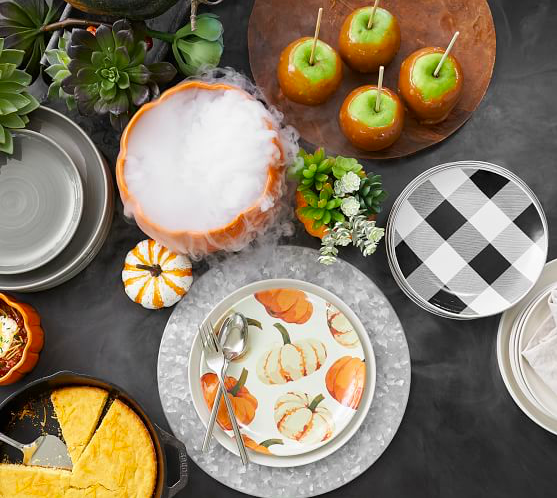 ** this post was not sponsored in any way **