Last week, I had the pleasure of travelling to Pitsburgh with the Speed Art Museum to view some incredible galleries, collections and works (more on that Friday). I was fortunate enough to be travelling with a group of 20 who seemed to love food just as much as I do. Thursday night, then, our group found ourselves atop of Mount Washington, overlooking the city, and dining at AAA Four-Diamond Award winner, Altius.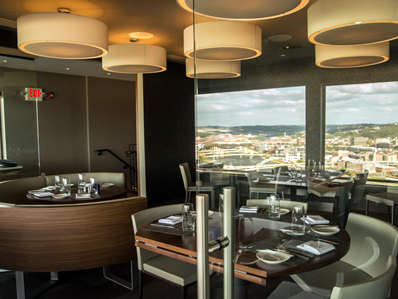 The size of our group allowed us to take advantage of the glass-walled private room on the second floor, with four tables set for five allowing our servers to navigate the room easily. After we were all settled in, metal cones of cheddar popcorn arrived on each table. My cocktail, "Remember the Blackberry?" was a wonderful mix of vodka, blackberry, vanilla and lemon, shaken with an eggwhite for a nice, frothy finish.
Shortly after ordering- most of us with three courses- mini onion tarts floated out from the kitchen, as a surprise from the chef. Soon thereafter, waiters swooped in with our choice of bread- onion focaccia, a brioche roll, or zucchini bread, alongside a roasted red pepper relish or whipped honey butter.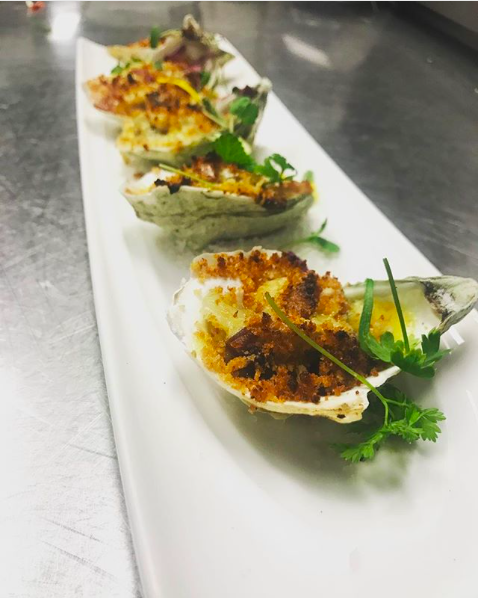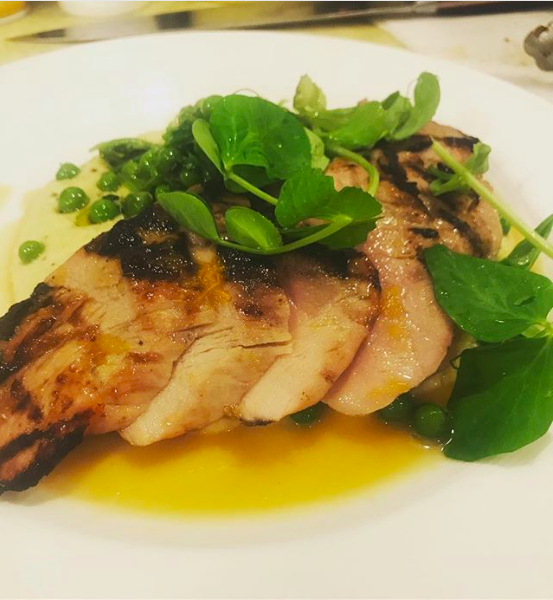 I skipped a first course, but a tablemate chose the corn and razor clam bisque, which was a sight to see! Sweet corn was piled in his bowl, while a single finger of endive acted as a conduit for our server to pour the piping hot razor clam bisque out of a silver teapot and directly onto the mound of sweet corn. Gorgeous! A second tablemate decided on calamari Provencal- large squid stuffed with shrimp, wrapped in crispy proscuitto and served with a dollop of squid-ink risotto.
For a main, I can't be steered away from a filet mingon, and the one at Altius did not disappoint… 10 ounces of beef so tender and flavorful! green beans, tender carrots, and duck fat fried fingerling potatoes came alongside, while an herbed butter made its way along my plate. I love a simple dish and this one was perfect.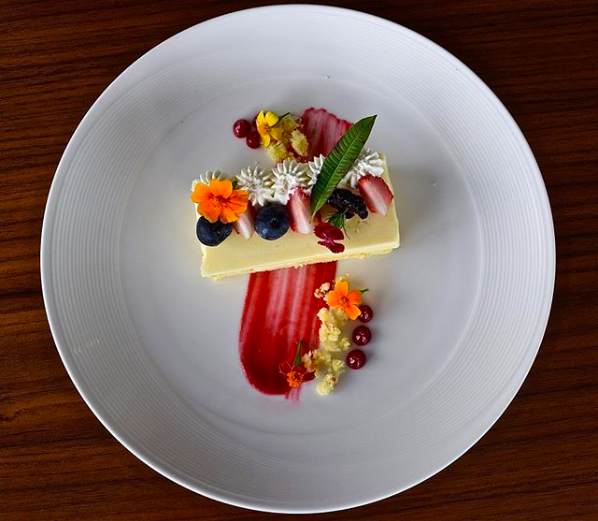 Dessert…. oh, dessert!! I opted for the Millionaire Bar. Shortbread topped in dark and white chocolate ganache, atop caramel, sprinkled in sea salt, and looking like a sculpture. My words and the photo I took could not do this thing justice (though you can get an idea here, from Open Table). It was stunning, and just as rich as you'd imagine. Even after sharing with my dinnermate, I couldn't finish it all!
Opened only three years, Altius has won awards not only for its incredible cuisine, but for its archetecture and design as well- Architect Teresa Bucco brought the unassuming, original facade back to life, and opened the interior, allowing floor-to-second-floor light fixtures, glass walls, and the VIEW to take center stage. It's easy to see why- even on a Thursday- this place was packed to the gills, buzzing with yummy sounds, and hypnotizing us all with the cuisine as well as the view.
** this post is not sponsored in any way **