We know I love a good embellished shoe… The only problem I sometimes find is that I'm not sure how to couple them with an outfit. Case in point, and hopeful solution: The Francesca Emboidered Pump from Tory Burch.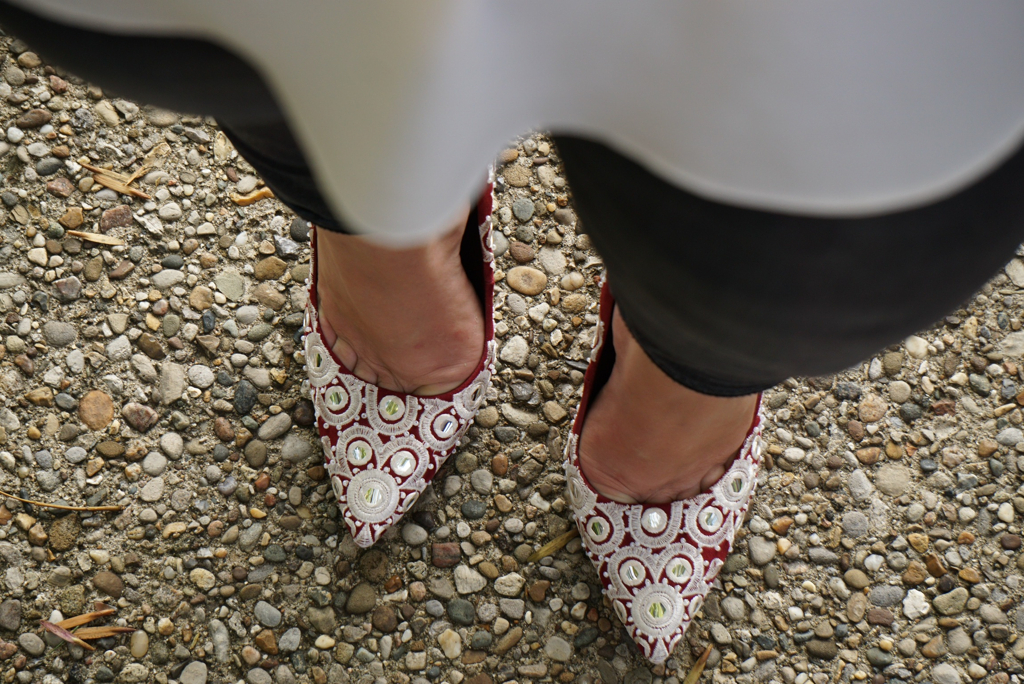 These shoes are gorgeous. There's no other way to say it. But, after trying to pair them with a chainlink pattern skirt (as shown in TB's instagram post), it just didn't feel like me. I decided to go with what I know… Grey-washed jeans, and a white blouse.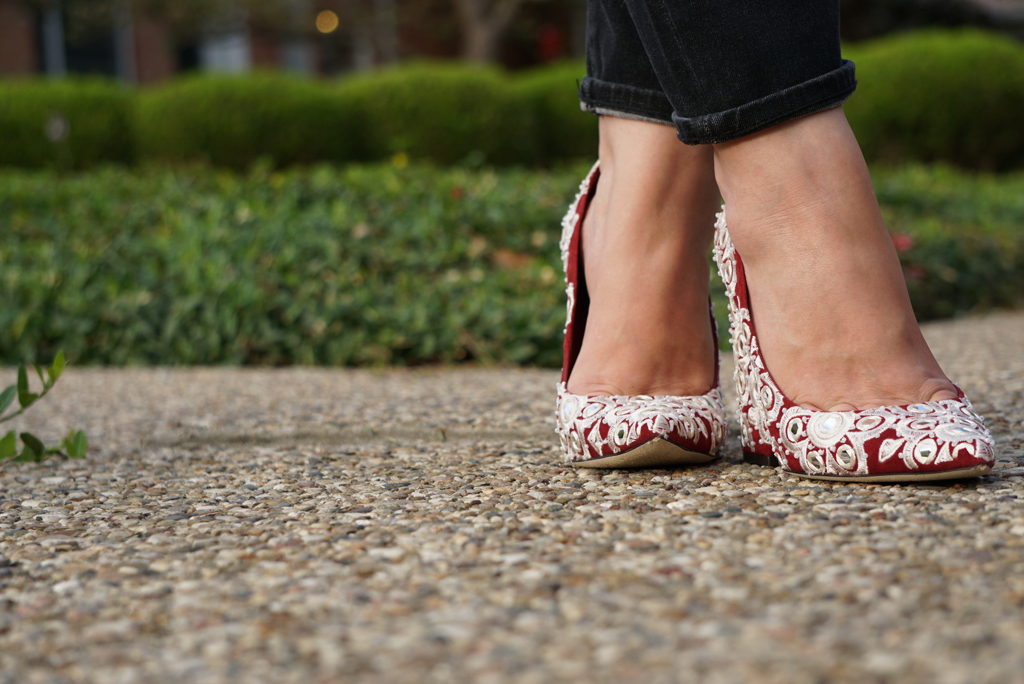 A simple wardrobe allows these shoes to shine on their own (with the help of mirror appliques)… I'm excited to see how they look in a more formal situaton!
** this post was not sponsored in any way **
** photos by Kyle Lueken **