Here it is, friends… THE biggest shopping day of the year, so they say. I've never been a fan of the day-after-Thanksgiving early morning rush- I'm a small business Saturday girl, myself, if I shop this close to the holidays at all. Still, "Black Friday" seems to be a national holiday here, and I can't help but to once again, play on the name, and give a few suggestions on great gifts this year, all in the moody, black-colored goodness.
For the Girlfriend: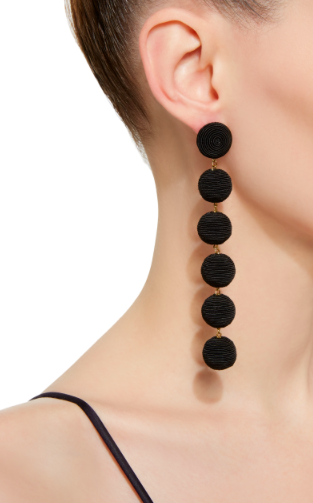 Rebecca De Ravenel's les Bonbons earrings are remaining one of the most wanted accessories, from what I can tell. The long, skinny Shimmy has me swooning.
For the Cook: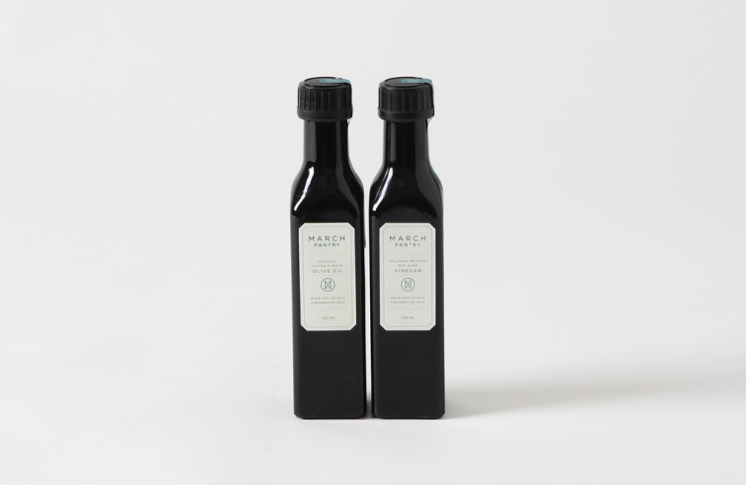 The olive oil and vinegar set from March is a beauty, and I'd be thrilled to find them under my tree! (Sidenote: March's website is full of fun accessories… I'm adding it to my to-shop list.)
For the Techie: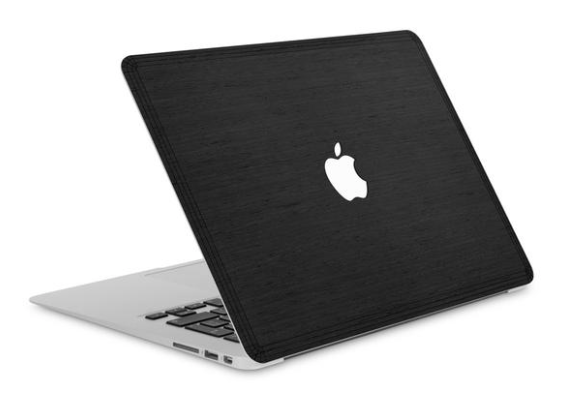 Cover Up has gorgeous wood cases for Apple products. I adore the sleekness of the Blackened Ash, while the Cedar and Walnut harken memories of the farm. Check out the iPhone cases as well, and be sure to use code BF20 to take 20% off before 7pm tonight!
For the Hostess: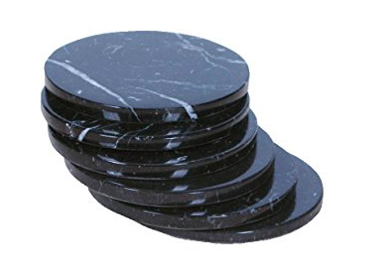 These black marble coasters would fit right in in our home, and funnily enough, the Man's mother has the same ones in her house- my coffee mug is sitting on one now!
For the Puppy Parent: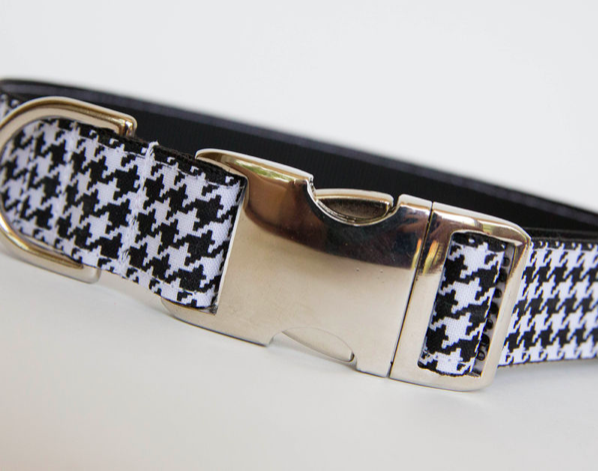 This handsome houndstooth collar from Pecan Pie Puppies will make any hound a little more dressed-for-dinner in the New Year.
To Wrap: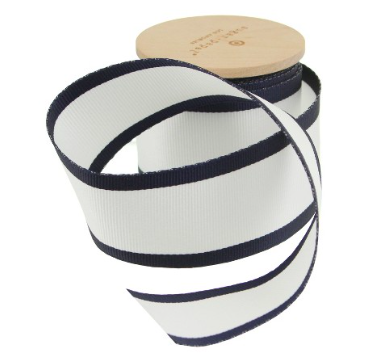 Sugar Paper's collection for Target has some gorgeous holiday gift wrap, including this boldly-striped grosgrain ribbon, which would be perfect for wrapping your packages. We have streams of it hanging from the boxwood wreath on our front door.
To Send :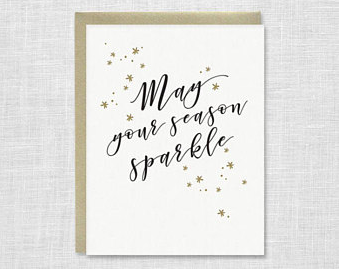 Sparkling holiday greeting cards from Missive press are sure to ignite the holiday feels in all of your friends. Rich letterpress feels a little more special and winter-y. In Louisville? Pick them up at Mahonia Studios!
Happy shopping, folks!