Our sweet little guest room has seen its share of decor shifts over the last few years. From plain contractor-white walls and water stained ceiling, to plain, pale gray walls and my 15 year old Target furniture and zero art, to reconfigured for my mom, with refrigerator and microwave included, she's ready for another change, and ready, finally, I believe, to look like she belongs with the rest of the house.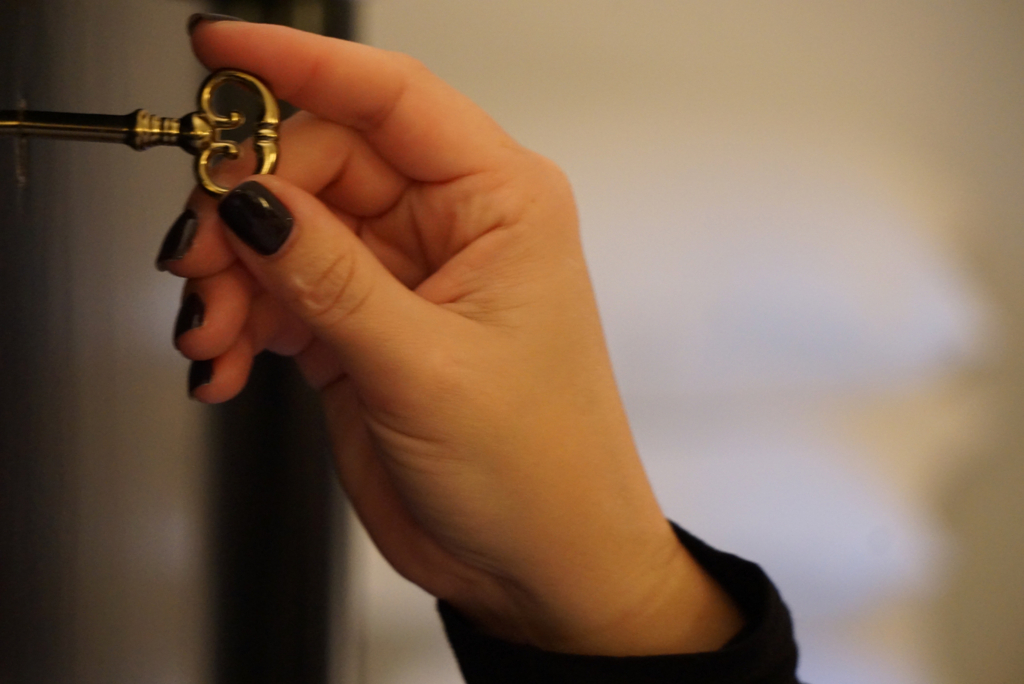 The entire room needs to be repainted, as the walls have been badly dinged in the last couple of years, and I love the soft, almost-there greige of Benjamin Moore's Apparition. It's a whispy, comfortable shade that makes me feel like I'm being enveloped, which seems to be perfect for a cozy bedroom.
My new upright desk and poster bed from the Lacourte Collection at Williams-Sonoma have been delivered (remember when I was swooning over it?), along with a bamboo-backed chair, and I'd like to keep the bed simple. I have a white matelasse duvet cover and shams from Target that may be staying in the space, but I've loved our linen bedding from Parachute Home so much that I may have to splurge and grab the white set for the guest room as well.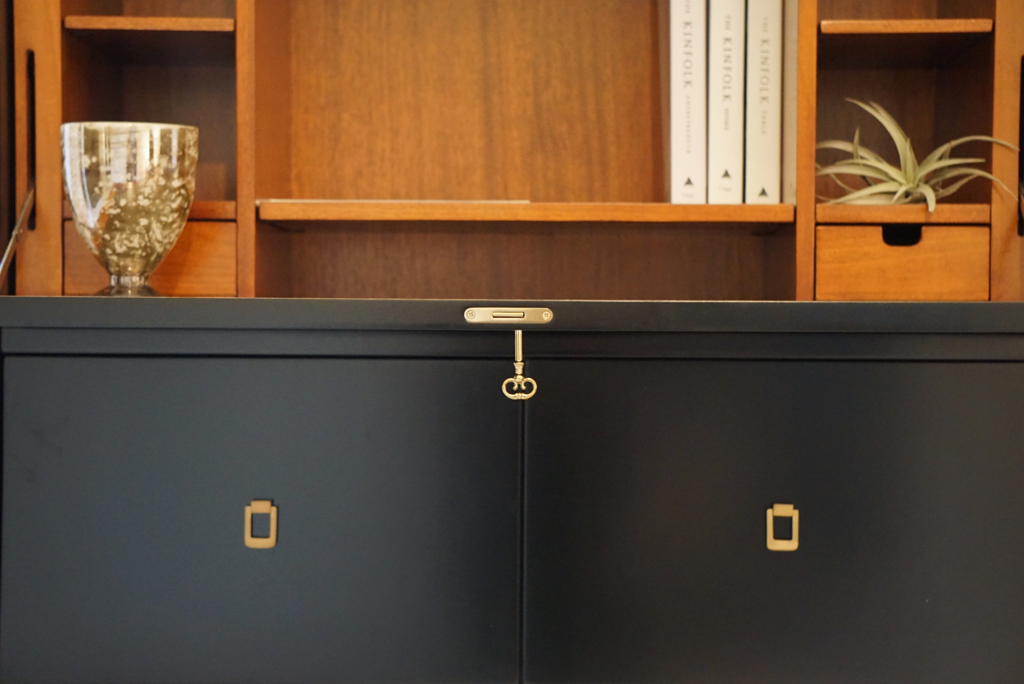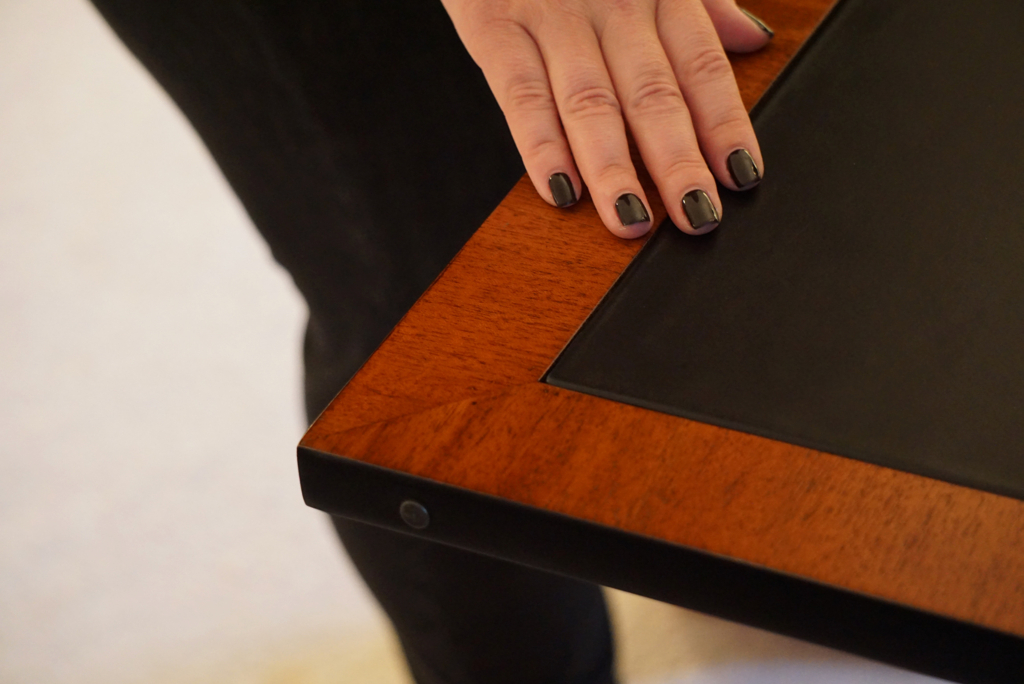 The inside of the Lacourte desk is so handsome- a leather worktop, rich wood accents… I'd like to keep accessories just as luxe: perhaps horn bookends and mercury glass accents.
As for art… I've completely fallen in love with the simple, calligraphy-like graphics of Lexington artis Elliott Puckette. Her recent, hot pink piece, Southwind, is calling my name.
I'd love to have this room finished asap… The holidays are quickly approaching, and I'm sure we'll have folks needing a place to lay their head. I'm hoping that place will be beautiful as well as functional!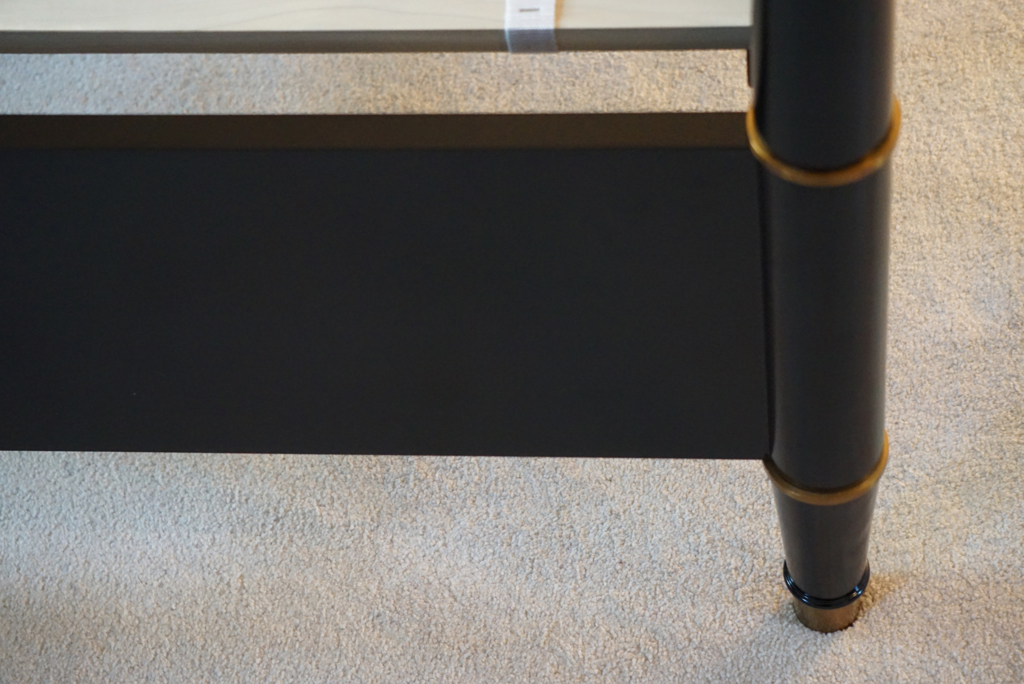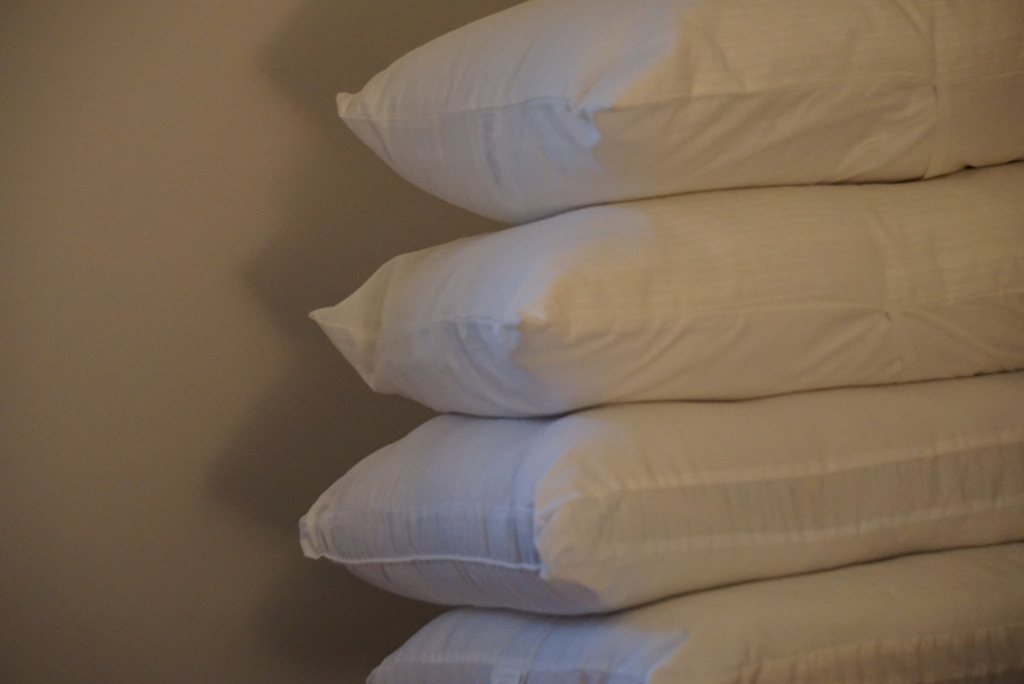 ** this post is not sponsored in any way **
** photos by Kyle Lueken **