Last Derby season was one of the strangest I'd ever experienced. Instead of our usual three days at Churchill Downs (Thurby, Oaks, and the Derby), we jetted to NYC to surprise a girlfriend- our usual Derby date- who was stuck in the city recovering from surgery. Her husband helped us plan our arrival, and we were able to pull of a heck of a surprise as well as a Derby spread of benedictine and country ham during Saturday's races. The look on my gal's face was absolutely worth the trip- I wouldn't have imagined things any other way. Still, only having the opportunity to wear a hat to dinner in Midtown left me wanting more, so I have the feeling this year will see me going a little more over-the-top than usual in my trackside headgear.
I've begun scheming with Kate and Rachel of The Hat Girls (the official hat designers of the Kentucky Derby Festival), and know that a feather mohawk or porcupine quills will be making an appearance. I want to pull out one of my old favorites, as well, though, and realize that it has been five years since my Lucky Hat has been out of her box…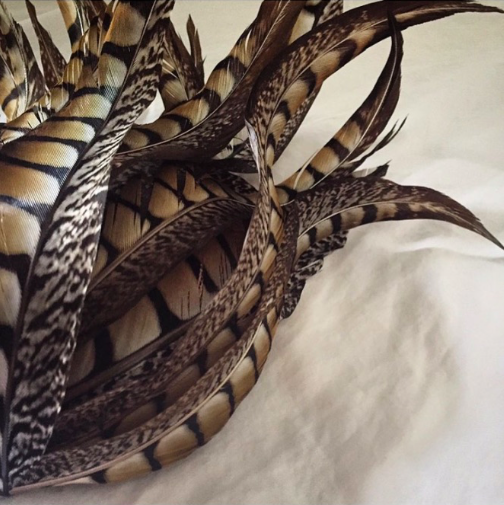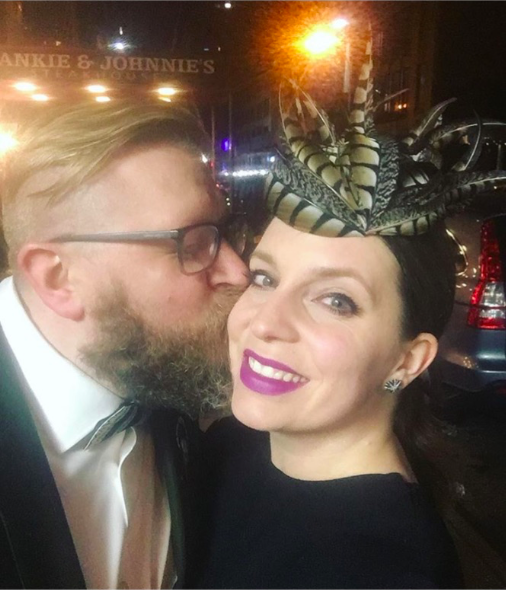 (the hat, and Derby night dinner at Frankie and Johnnie's, NYC, 2017)
I always start to feel excited again this time of year- something about Louisville coming to life again…. New hotels, glittery on the skyline, extra bustle downtown, and boutiques bursting at the doors with new styles, designer dresses brought in for the season. 100 days seem so long, yet I know I'll be betting soon!
** first photo by Kyle Lueken **