Oh, friends…. Remember this summer when I fell head over heels with that gorgeous Tory Burch blouse? The full sleeves, the tie-neck. It was perfect, and feminine and floral, and almost completely unlike me in every way. Still, that blouse got a heck of a lot of wear last year, so when the same style in a new pattern dubbed Rosemont Floral, I knew I wanted it!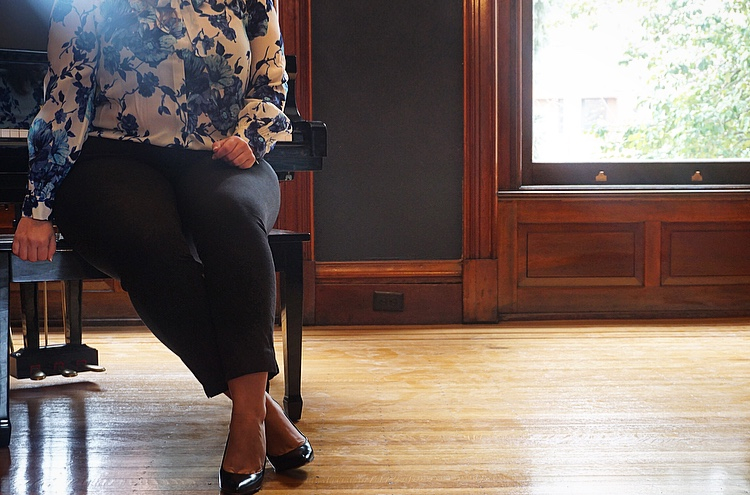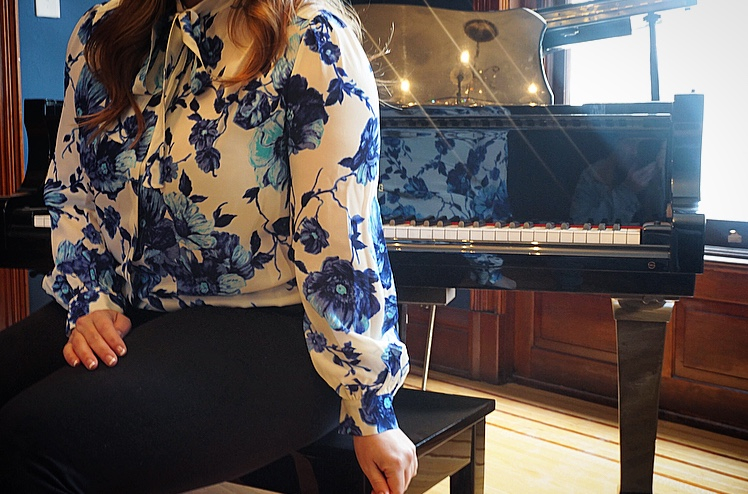 With roses in all sizes and all shades of blue dancing across an ivory silk background, this top is again one that's a little out of my comfort zone in the feminine arena. Still, every time I put it on, I feel polished and pretty. I've been slowly working my way through my wardrobe, editing down to pieces that I just love and that work with my everyday life. The result is pieces like these: quality materials with what feels like timeless style.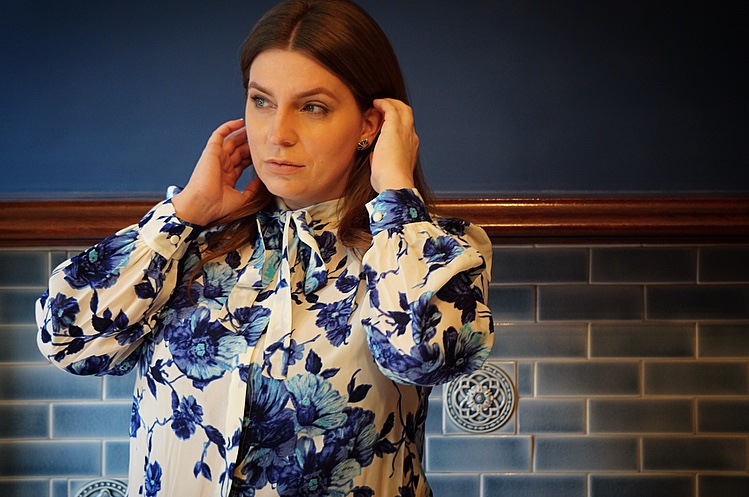 Swirling with navy, a little formal and a little frilly, I knew that this blouse would photograph beautifully in my clients' 1800's mansion in Old Louisville, with dark navy walls and pale blue French tile on the living room fireplace.
** photos by Kyle Lueken **
** this post is not sponsored in any way **