One of my favorite moments is the one that happens at the end of the day, when work is done, I've already been to the gym, and finally decide to plop down at home and kick off my heels. More often than not, I shake myself a little something to drink and have a bite or two to fill my belly after a long day.
Always- despite the weather- one of my favorite at-home cocktails remains the whiskey sour, but this is epecially true when it stays a little cooler outside! I love the recipe from Cocktail Chemistry Lab, which uses a reverse dry shake to keep the egg white as foamy and rich as possible. To this day, it remains the only recipe whose meringue stands up to the bitters I so generously top it with.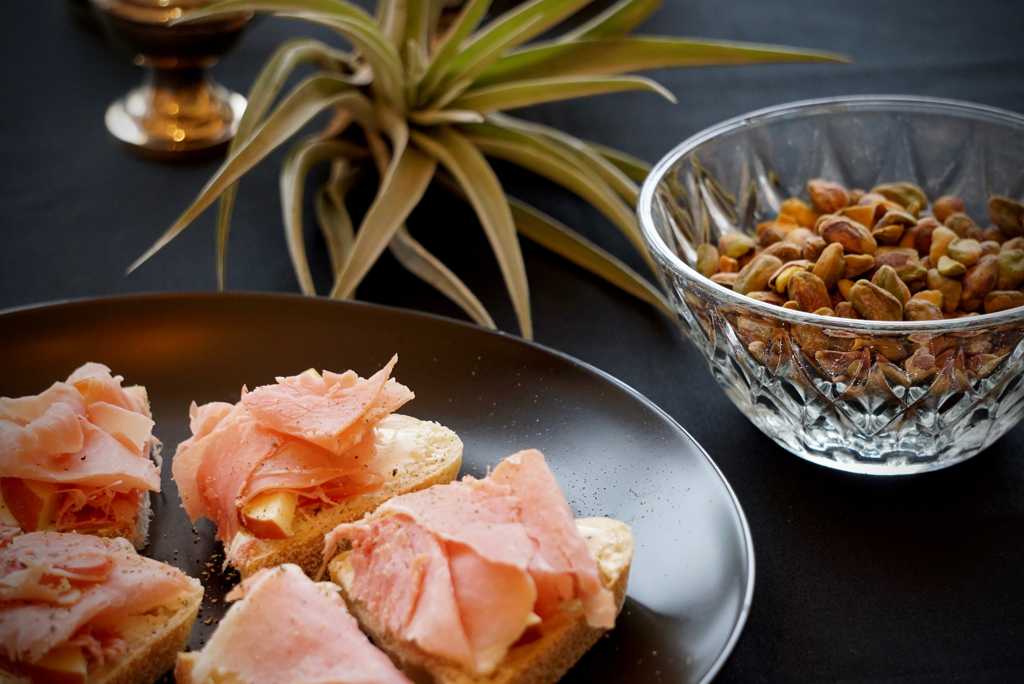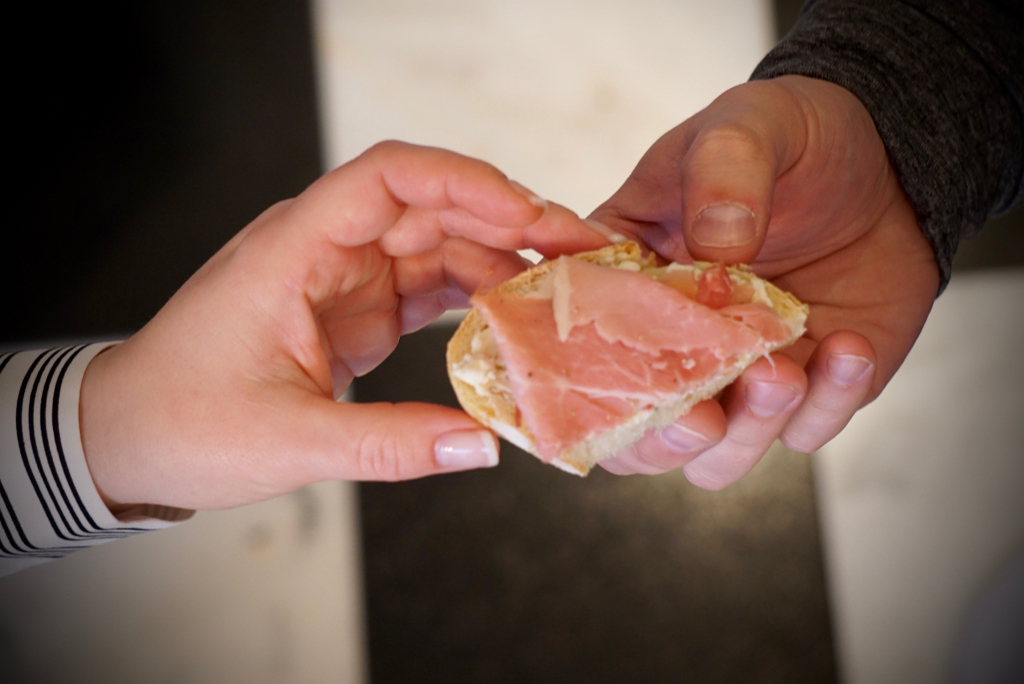 As for the snacking… I love something simple, a treat I can whip together with whatever is in my fridge, that's pretty enough to share with any friends who may pop by, or the boyfriend who gets home early from work. Some country bread, schmeared with Boursin cheese, topped with sweet apple slices (fujis are my favorite) and some shaved country ham looks and tastes more complicated than it really is. Sprinkle some black pepper on top, and I'm set until dinner.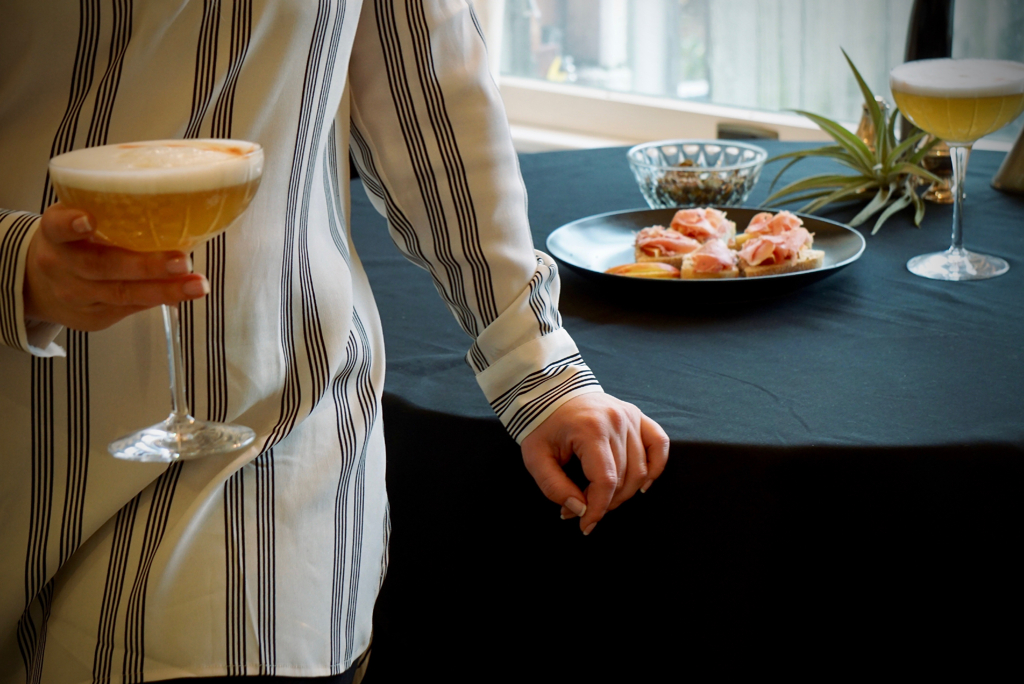 ** this post is not sponsored in any way. all opinions are my own **
** photos by Kyle Lueken **