As it happens when cold weather arrives, I find myself without an idea of what to wear to a fun, sort-of formal event. A lover of silk shirts and Nike sweatshirts, and rarely anything in between, when headed to the Speed Contemporary Acquisitions Dinner in December, I realized that unless I went in my day-to-day workwear, gym clothes, or an evening gown, I was out of options.
I assumed that black trousers something a little fun up top would do the trick, and after a few pops into local shops, I found what I didn't know I was looking for: a rabbit fur poncho at Louisville favorite Rodeo Drive.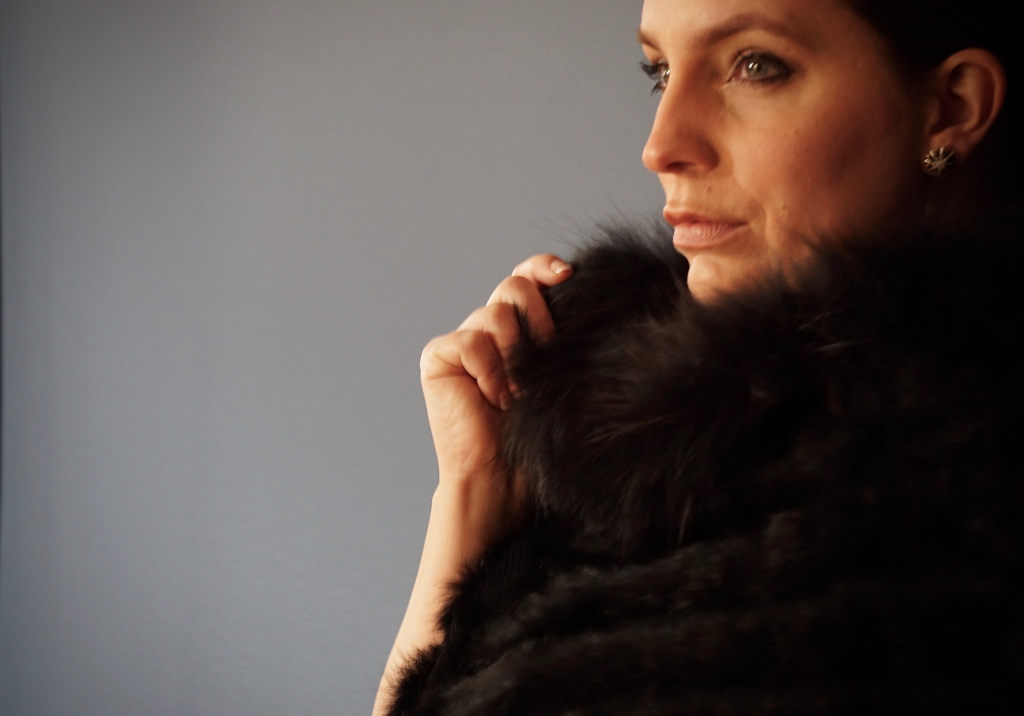 Comfy, warm, and glamorous as all get out, at only $80, this little guy has already accompanied me not only to the Speed dinner, but to our company awards as well as the ballet. Hair up or down, over jeans or a tailored set of trousers, I think this is the beginning of a beautiful (fuzzy) friendship.
** this post was not sponsored in any way. All thoughts and opinions are my own **
** photos by Kyle Lueken **