With Kentucky weather what it has been (read: nothing but rain for the last 73 years… or so), and Spring and Derby season on the horizon, I find myself just dying to have some real change of season in my life.  I'm craving the tulip trees to bloom, the grass to raise its head from the Earth, and I'm needing a little bright and pretty.  This weekend, it comes in the form of an Easter tablescape.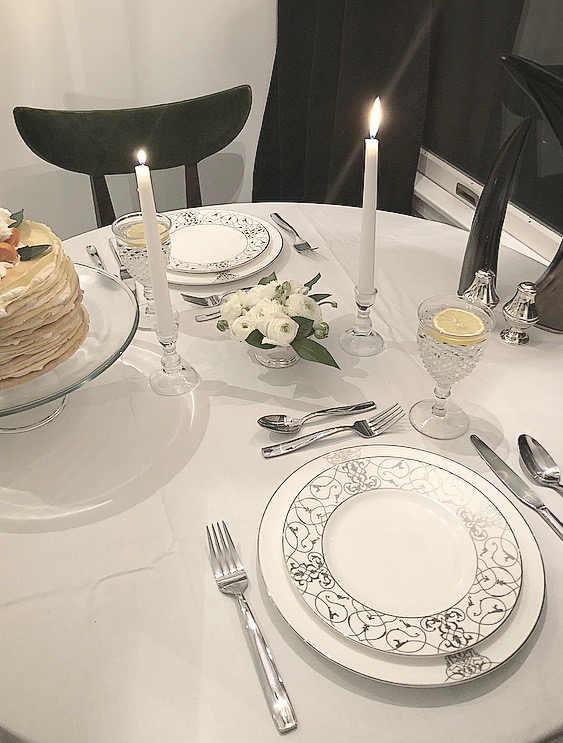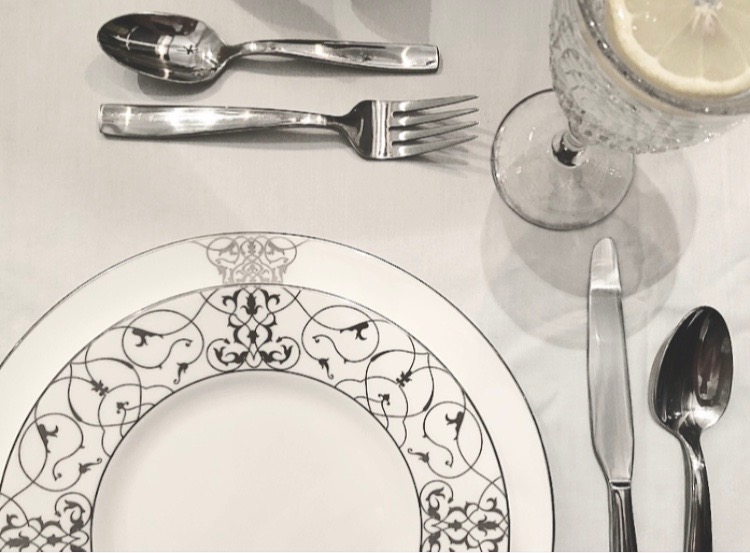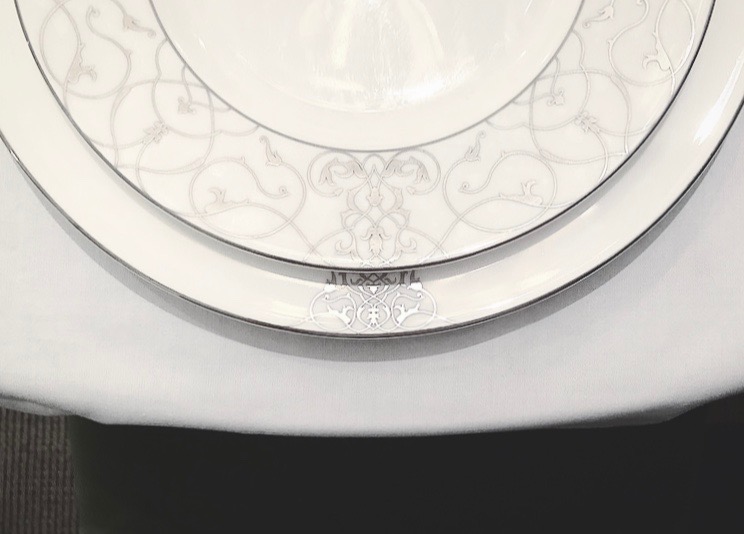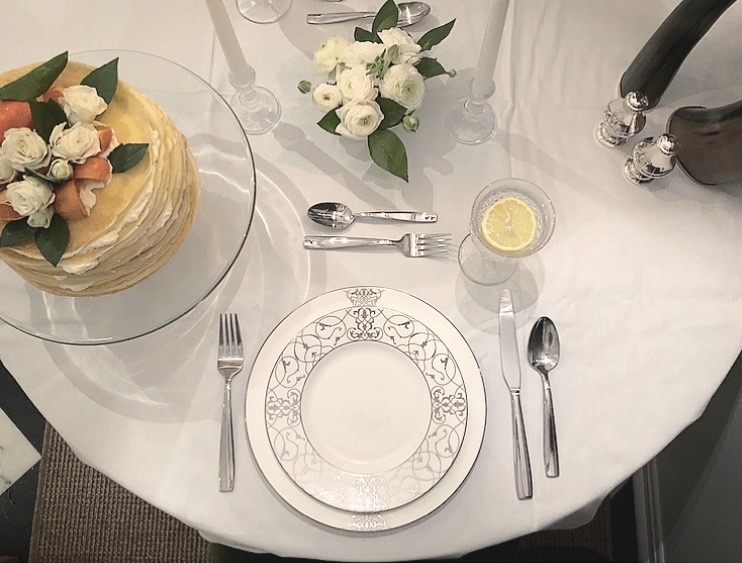 I pulled my white Abode tablecloth from Crate and Barrel out of the storage dresser, stacking it with the dinner plate and pretty accent plate from Vera Wang's Imperial Scroll collection for Wedgwood.  Vintage hobnail glasses and my horns from Scout on Market paired well with simple silver flatware from Target, glass candleholders from who knows where, and silver salt and pepper shakers from Williams-Sonoma.  A crepe cake (more on him next week) perched on a cake stand from Macy's.  Pretty white ranunculus from Mahonia Studio made for a sweet and simple centerpiece when tucked into a vintage silver dish.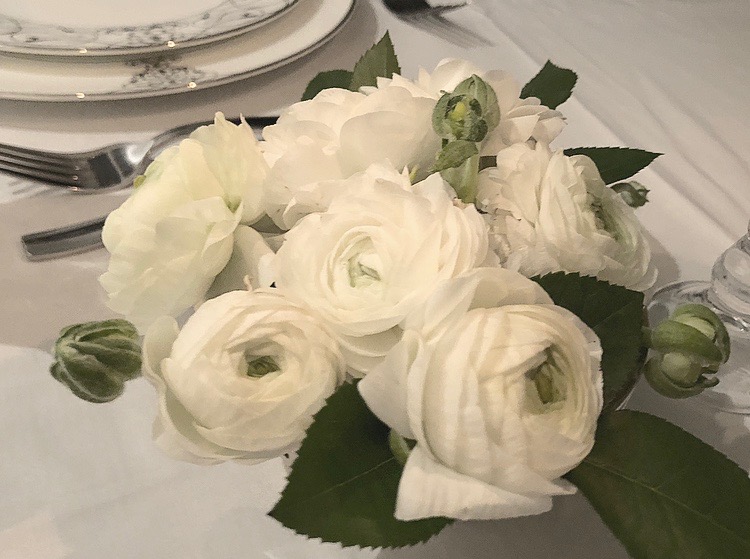 With Easter weekend coinciding with Spring Break, I wish the best to those of you who are traveling.   As we head North to Cleveland to visit family, I'm hoping for a little Spring weather myself.  Cheers, friends, to a wonderful holiday.
** this post is not sponsored in any way.  all thoughts and opinions are my own **