We've established before that I'm a little timid when it comes to color in my wardrobe.  Sure, I have the occasional funky blouse or bright Derby-season dress, but for the most part, I stay in my lane; neutral.  Black, white, navy…  It's comfortable, it's sharp.  Never in need of statement earrings or matching lipstick.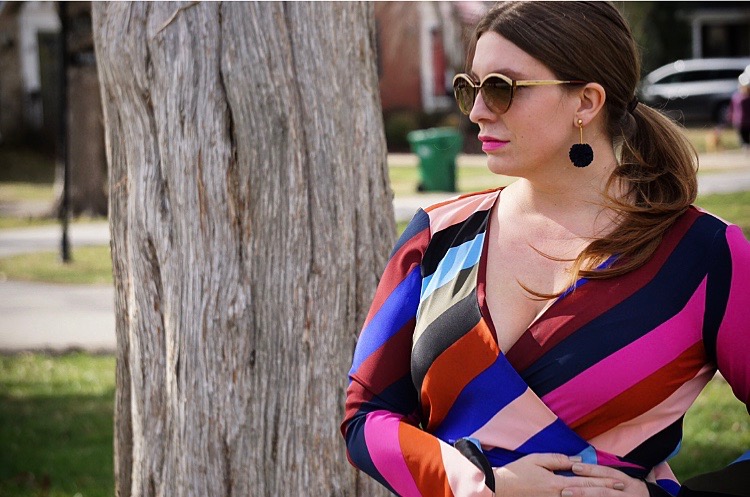 Then, on occasion, a dress comes along that's just so darn bright, so out of my comfort box that I can't help but to stop and stare, not even hesitating before clicking "Buy now."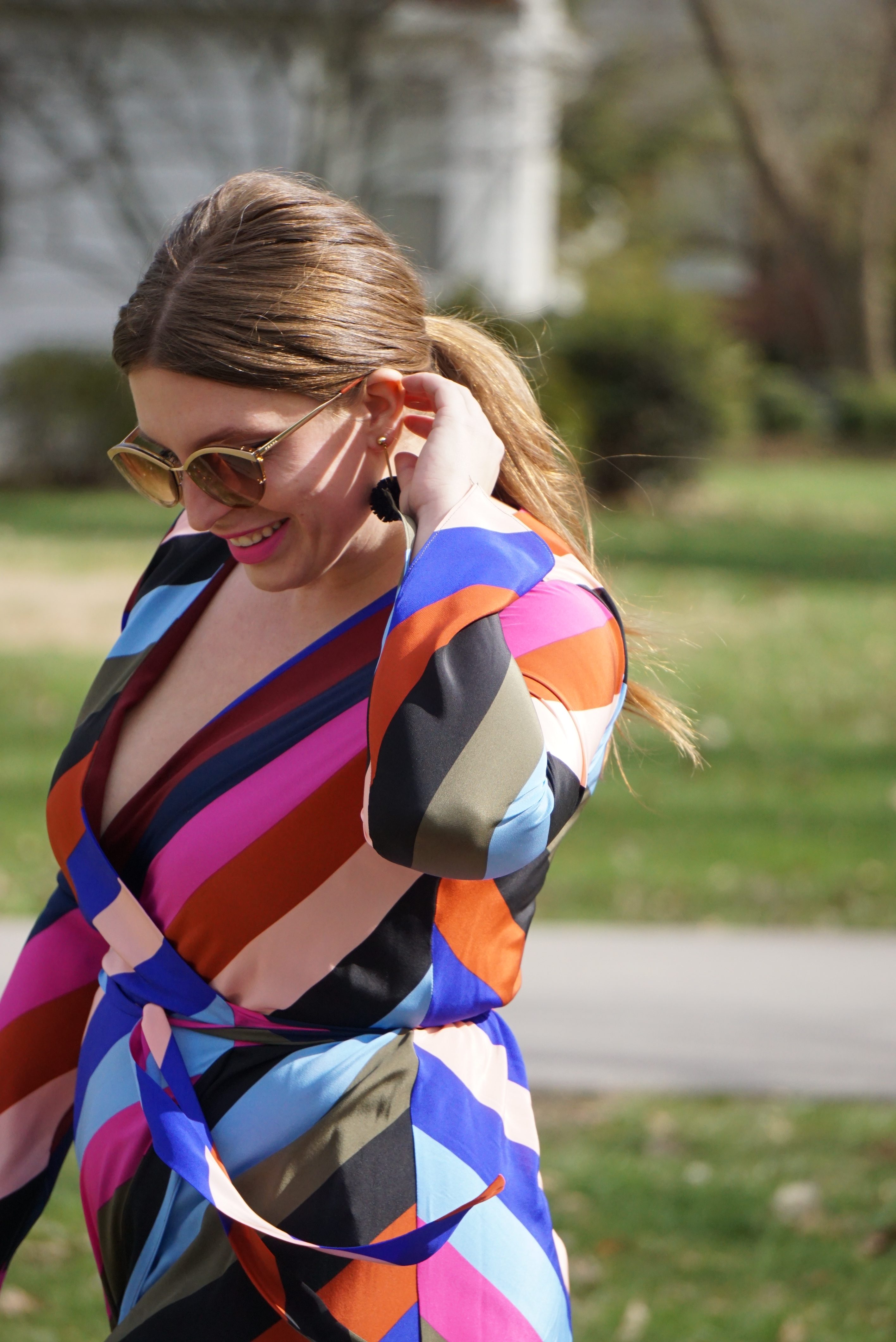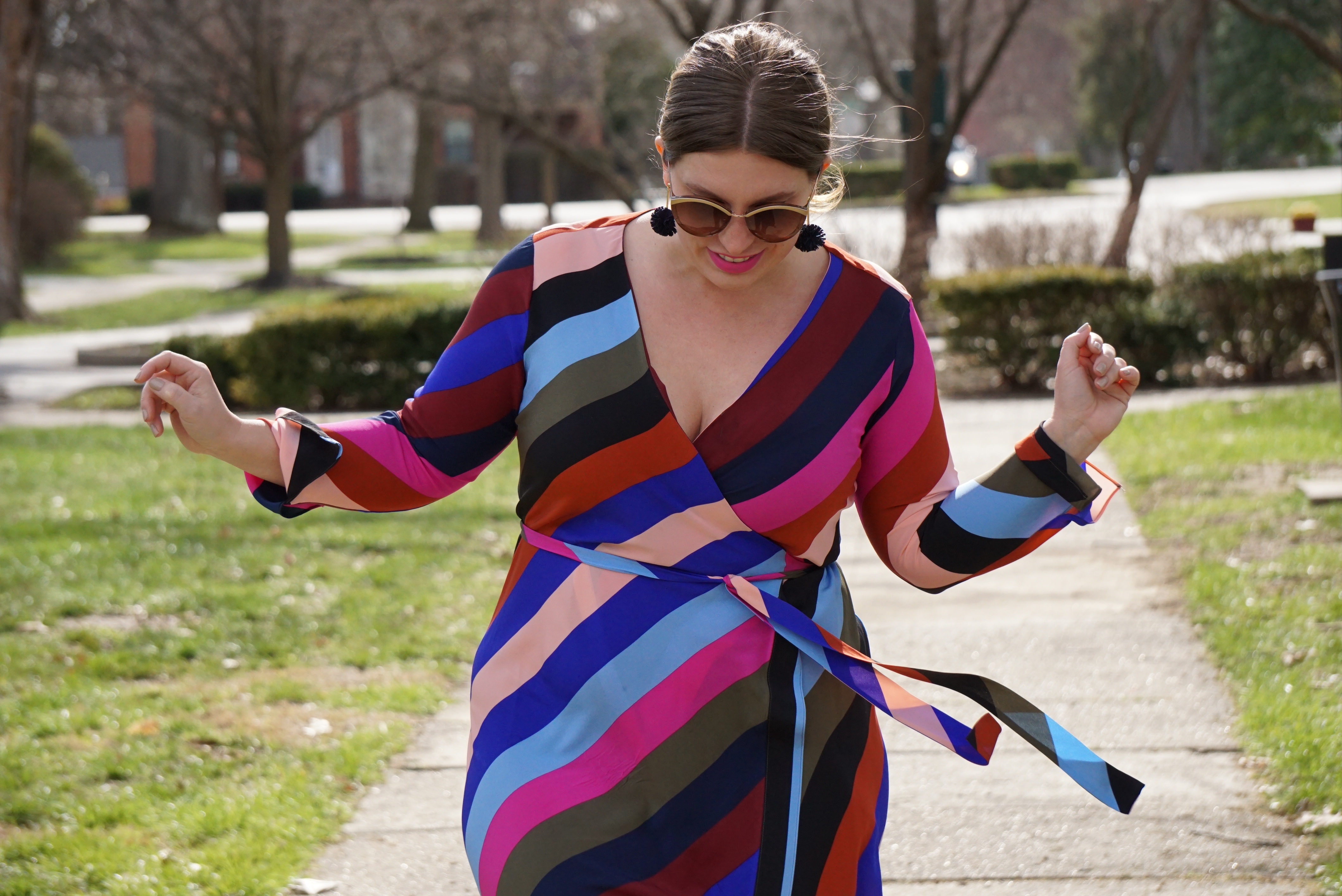 Diane Von Furstenberg built her brand on comfortable, easy wrap dresses.  Cinching in at the waist can make a girl feel a little more svelte, a little more pleasantly hour-glassed. This one, brightly colored, not-to-be-missed-if-seen-on-the-street, has a way of pulling me out of my normal, happy to blend in closet of black and white.  It also had me reaching for some fun pom-pom earrings (from J. Crew) and my rarely worn MAC lipstick in Candy Yum-Yum.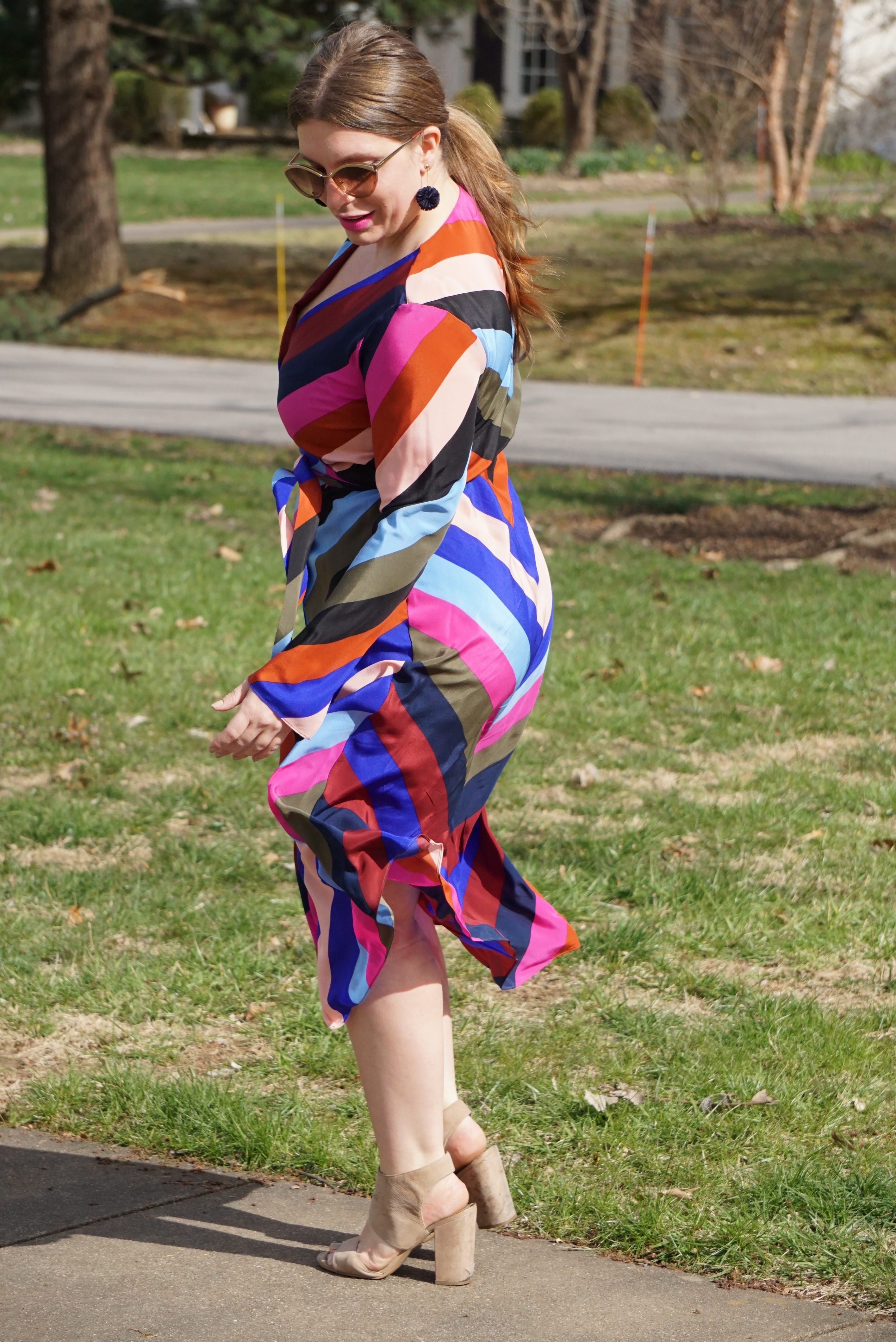 Find this beauty here.
** this post was not sponsored in any way.  all thoughts and opinions are my own **
** photos by Kyle Lueken **
Shop the Look: