I've been back in Louisville for over a week now (less a quick Easter weekend in Cleveland), and I'm still dreaming of the goodness I was able to see during the time I was in Richmond, Virginia.  While the rest of my crew opted to head home Thursday morning, I elected to stay an additional night in the city and take Thursday to stop in at Lewis Ginter Botanical Garden as well as the Virginia Museum of Fine Arts.
As beautiful as it was outside, the weather was still a chilly 30-something degrees, and remnants of Tuesday's snow was on the ground as I moseyed around the Ginter Garden.  It was fun to see Hyacinth and pansies poking their heads through the snow, but I found myself drawn to the solarium; a gorgeous iron beauty perched at the top of the grounds.  Inside, I found orchids of every size and color, a waterfall covered in creeping vines, ferns, and mosses, palm trees as high as the ceiling, and- in one wing- more desert cacti than I knew could exist in Virginia's climate, even inside a hot house.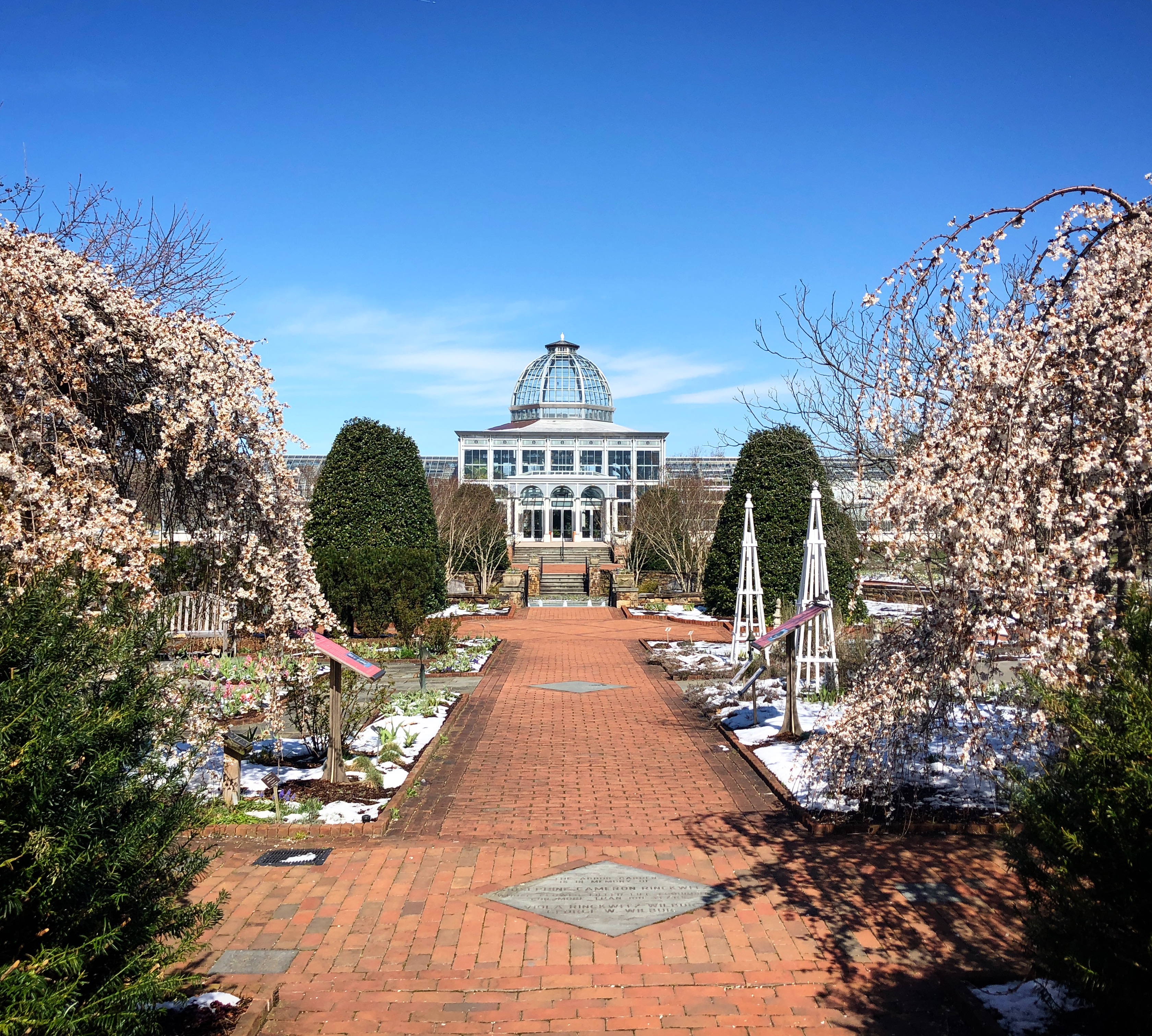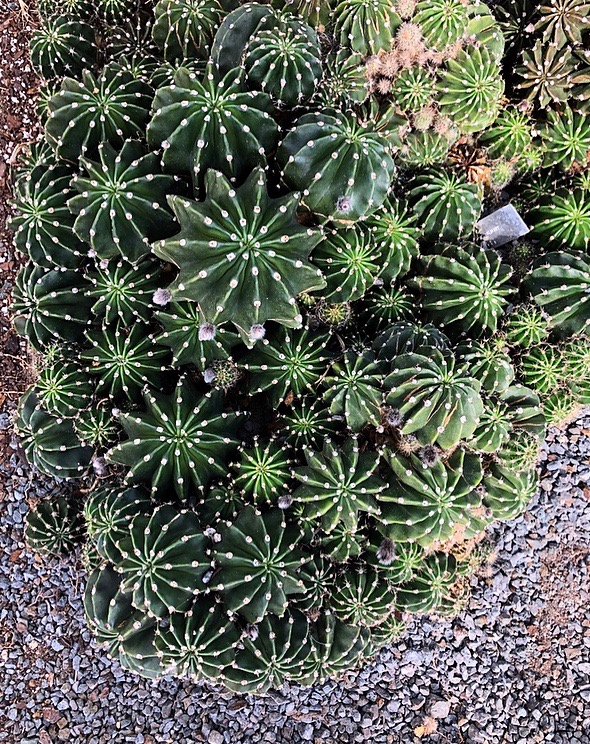 The Garden was beautiful, complete with a cafe, teaching gardens, a large shop carrying everything from bamboo fountains to local honey, and a library.  I'd love to get back during warmer weather to see the rose garden in full bloom, as well as to be able to explore the entire grounds without freezing.
After a quick Uber back to the downtown area, I popped into the VMFA to have lunch at their cafe and walk every inch of the museum.  While I'm a lover of mid-century modern and minimalist art, I wanted to get out of my comfort zone and begin somewhere I wouldn't have otherwise.  Taking advice from the kind gentleman at the welcome desk, I decided to begin my tour on the third floor, and start by viewing the large collection of Tiffany glassware and the immense furniture collections in the Art Nouveau and Art Deco galleries.  From there, I wandered into the South Asian art, and was completely bowled over by a huge Indian garden pavilion dating to the 19th century.  Mouth agape like a hillbilly, I must have caught the attention of a docent who was walking through.  She told me that this piece would have been positioned in the gardens of a palace, and would serve as the place for royalty to receive guests.  A fountain would have been installed in the middle, and linen curtains would have been hung from the copper rings on all sides of the structure.  While the pavilion on display was breathtaking, it was not complete.  A separate ceiling should have topped it off, and- being entirely constructed of marble- would have made the pavilion too heavy to have within the museum floors.  Complete or not, this was one of the most breathtaking things I've ever seen.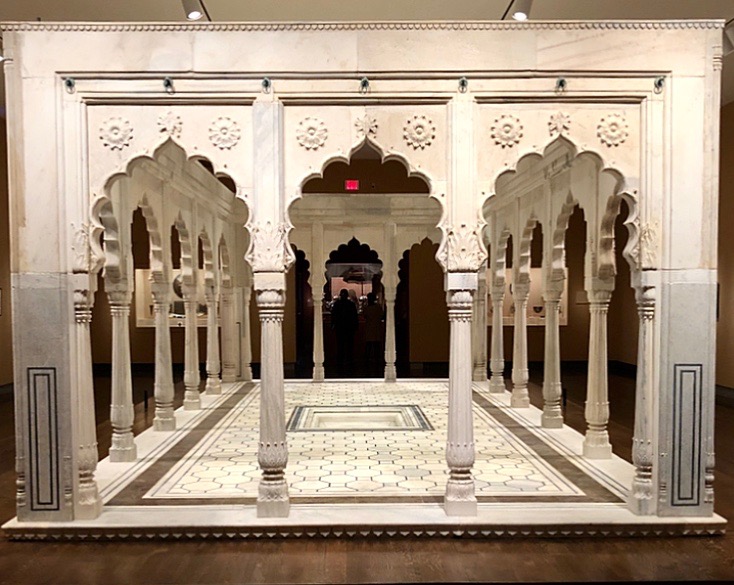 Further into the South Asian wing, I came face to face with a sculpture of the Tibetan Lord of Death.  Many-limbed, open-mouthed, and huge, he is not a diety I'd like to run into in a dark alley, but there was something a little comforting about being in his presence.
After viewing an immense silver collection, Faberge', and the tapestry hall, I finally made my way to the more modern exhibits, where I stood in front of a very dark Rothko for a very long time, saw pieces by Kehinde Wiley and Sanford Biggers (both of whom were on display in Southern Accent at the Speed Museum here in Louisville), and a bright, simple oil by Morris Louis before heading outside to view "Chloe" by Jaume Plensa (the Spanish sculptor responsible for Crown Fountain in Millennium Park, Chicago).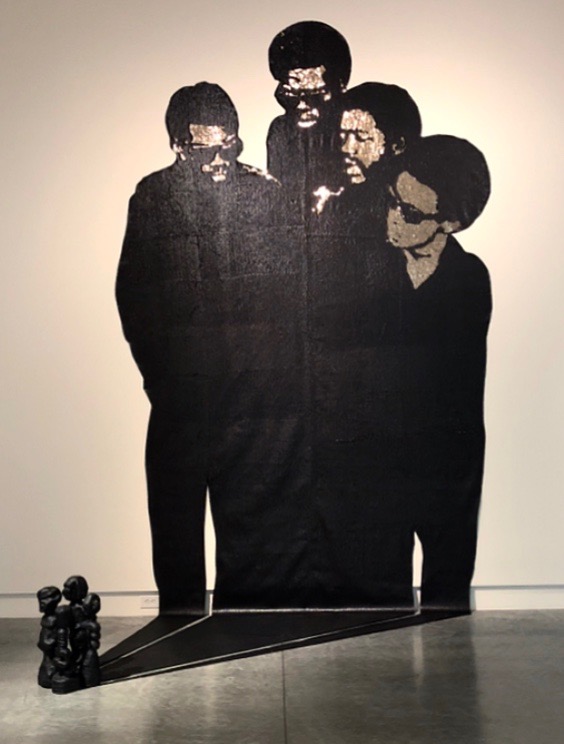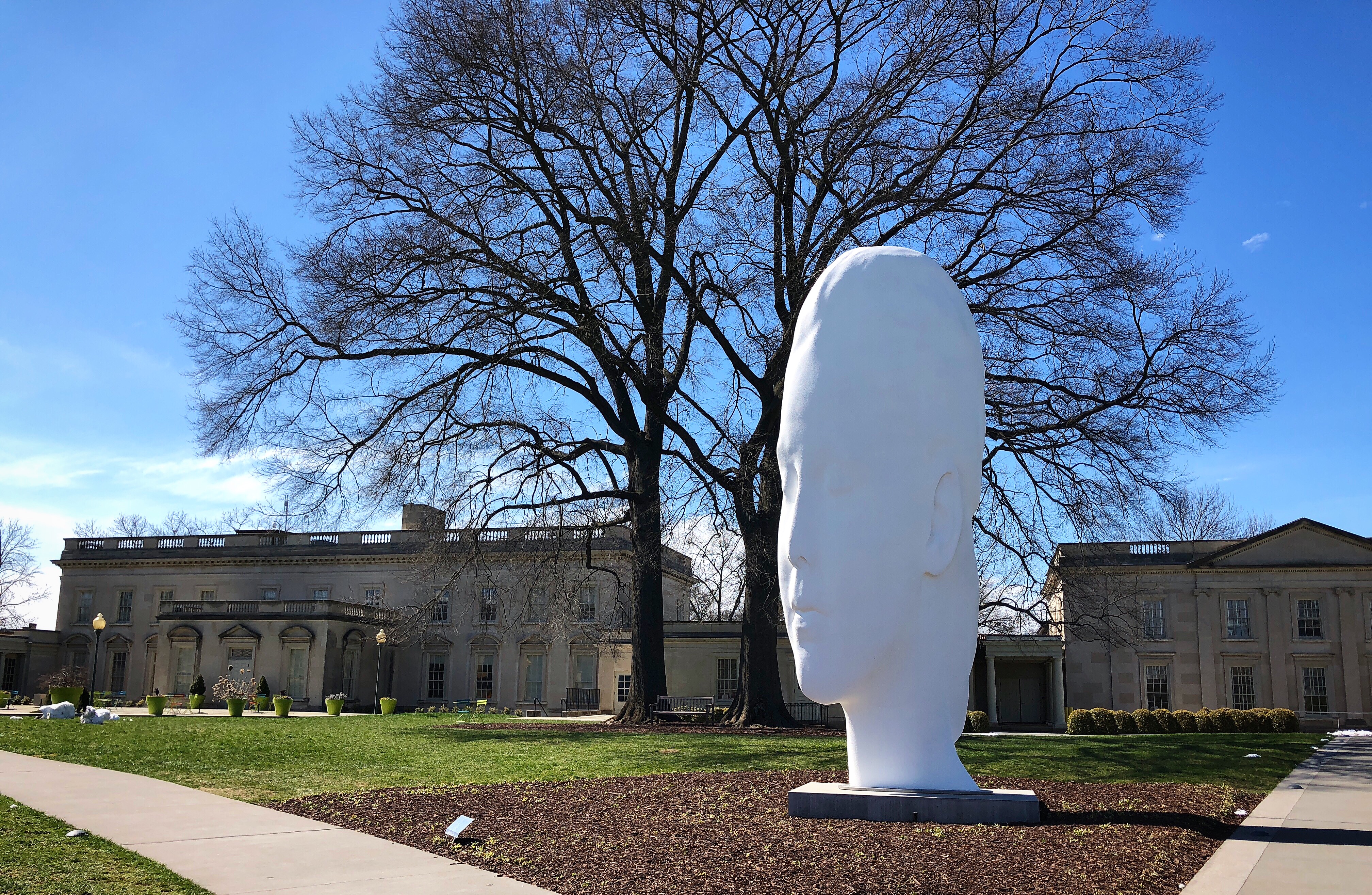 I was so at home in the VMFA, and was taken aback though pleased by their lack of admission prices.  If you're ever in the area, I highly recommend a visit.  This week, we head to Chicago for our annual friends getaway, and I know a visit to the Art Institute is on the agenda.  Stay tuned!
** this post was not sponsored in any way.  all thoughts and opinions are my own **