I'm a firm believer that there is always cause to write a thank you note.  I realize that hand-written letters aren't as popular as they once were, but you can ask anyone around me, and you'll hear that I'm still a cheerleader for the note.  Whether it's an overly formal invite to a girl's night in, a birthday wish, or a quick "Thinking of you!" I think we can all agree that there's something endearing about opening one's mailbox and finding something personal among the electric bills and advertisements.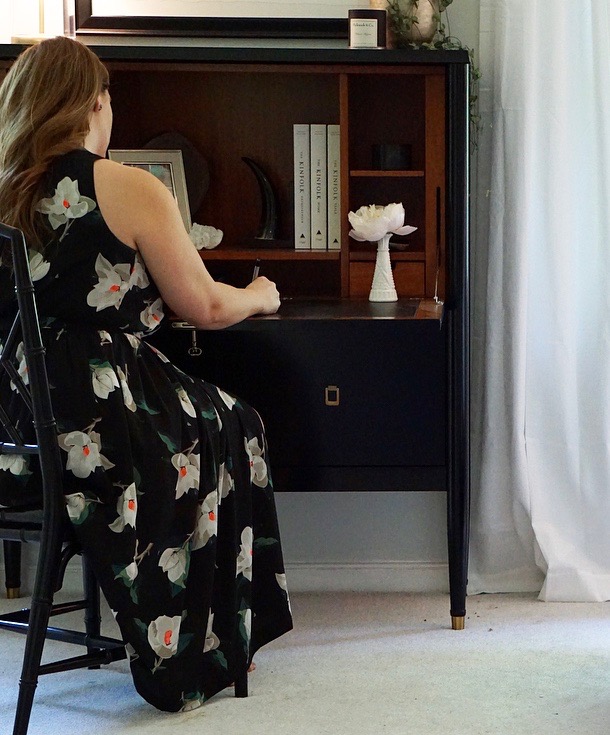 And…  to say "Thank You."  I can't imagine a more poignant reason to practice your own penmanship.  Did someone drop off a slice of their chocolate cake you love so much? Thank you.  Did your co-worker know you were having a rough week and suggest lunch out?  Thank you.  Did Mom and Dad surprise you by making your car payment this month? Definitely, Thank you!
Need to be convinced?  According to an article from Forbes, not only are thank you notes the right thing to do after receiving something to be thankful for, but the act of writing one is good for your brain- reducing the feelings of depression, and enhancing your feelings of well-being.
My personal thank you note favorites are these sweet, slightly French, embossed Merci cards from our friends at Missive Press.  Simple, swirly, and with plenty of space to write out your appreciative message, they're just about perfect.  Find them here.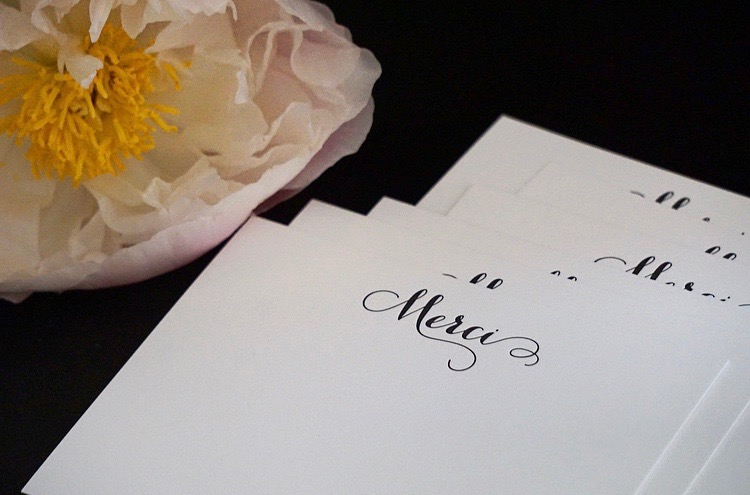 ** this post is in partnership with Missive Press.  all thoughts and opinions are my own **
**photos by Kyle Lueken **
Find a Way to Say Thank You: