I've prided myself since high school on taking good care of my skin.  I've always been pretty smooth, I never had major acne or scarring on my face (other than a few leftover from the third bout of chicken pox when I was 13), and I've always been a huge believer of Dove body wash.  But, the older I've gotten, and the more that tiny crow's feet appear, and the dryer I get every winter, the more I've started to really pay attention to what I do each day and night when it comes to rinsing off the gunk of sleep, taking off my makeup, and making sure I stay moisturized.  
I was a brand loyalist for so long- I stayed a devotee of Clinique's skincare line from the time I was a teen up until a couple years ago. Suddenly, as I aged, I realized that I may be needing something more.
When I was 32, I began going for professional facials and dermatological check-ups a couple of times a year.  With licensed aestheticians on staff, a skin-care and diet counsellor there for any non-invasive recommendations, and an extremely knowledgable surgeon running the show, Dr. Sean McGuire's Physician's Center for Beauty has become my go-to for all things skincare related (as well as the occasional injection of Dysport to keep my forehead from looking too angry).  When I told Trish, my facialist, and Marilyn, the skin consultant on staff, that I was ready to take care of my face, they were ready to assist with cleanser and moisturizer choices, but- they said- the most important thing to do was to listen to my own skin.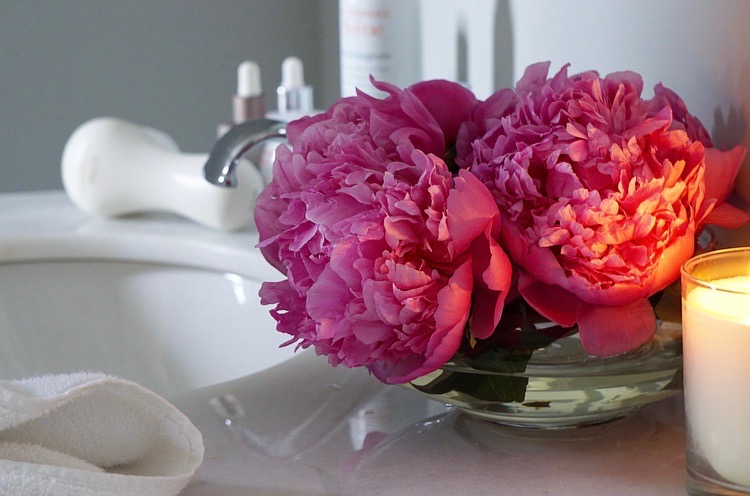 A recommendation of the staff at Physician's Center, Avene's anti-redness cleansing milk was the first product almost immediately added to my arsenal.  A company that's been booming for 270 years, with a world-renown hydrotherapy center, Avene's product line is created using a thermal spring whose waters were so healing that they were sent from France to the US in the 1870's to help soothe the skin of those injured in the Great Chicago Fire.  The cleansing milk does what a cleanser should do- rinses away makeup, doesn't stain my washcloths- but it also feels so good on my face.  After rinsing and toweling off, I'm not dried out, and don't feel filmy, oily, or overly tight.  
I gradually added in Avene's rich compensating creme for daytime and nighttime moisture, and the spring water mist for those times I'm flustered, need a quick blast of something cool, or feel parched after being cooped up in a car or plane.  
At the urging of a girlfriend to add in a serum, I tested out several that just didn't feel right before landing on Laura Mercier's flawless skin repair serum.  While I'm not sure that the texture of my skin changed in any way after a few weeks of nightly use, I definitely see that my skin looks a little more blurred now- dark spots and a red spot on my nose (the result of a broken blood vessel where my glasses always sit) aren't nearly as noticeable.  Unlike a lot of the serums I tried, this one is quick to absorb, doesn't have a funky smell, and doesn't leave me feeling heavy-faced.  I found that her product line was so beautifully packaged and so no-B.S. that I also snatched up a couple of her lipsticks.
Finally, when beginning my research for living a healthier life (see this post, and this one), I noticed that for every article I read about dry brushing, there was another about the benefits of rose hips oil.  After some research, I landed on The Organic Pharmacy's Virgin Cold Pressed version.
I backed off of using my Laura Mercier every night, and instead tried to take a moment after washing off my face before bed to examine myself.  Am I dry today?  Do I feel too warm?  Sweaty?  If my skin needs a good dose of moisture, I'll either mix the rose hips oil in with the Avene creme, or apply it alone.  If I feel very "normal,"  I'll just use the moisturizer.  If I feel like there are a few rough or dark patches, I'll layer the Laura Mercier under Avene's creme.  I've found- finally- that the best thing for my skin has been to listen to it, and it's finally starting to show.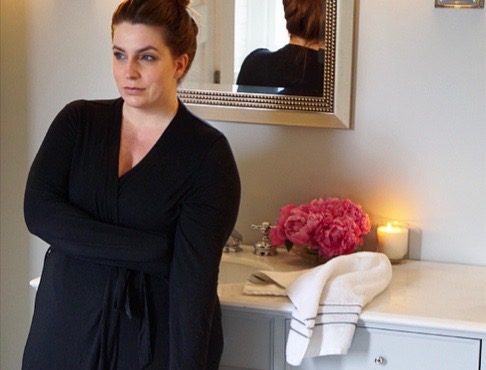 ** this post was not sponsored in any way.  all thoughts and opinions are my own **
** photos by Kyle Lueken **
Shop the Post: