The morning of June 12th was an early one.  My alarm went off at 3am, in preparation for a friend and colleague to swing by and pick me up on the way to the airport at 4:15.  A quick, 5:30 flight later, we walked out of Denver International Airport and desperately needed food and a few minutes to brainstorm a free day before driving the hour and a half to Fort Collins, Colorado for a leadership seminar.
Over eggs Benedict and coffee- lots of coffee– we discovered Denver Botanic Gardens existed just a few miles away, and decided there'd be no better place to spend the morning than strolling through the Japanese garden, the greenhouse, and the rose garden. My travel mate, Kathryn, is a lover of exotic grasses, and happily began snapping photos of super soft varieties just inside the door in the Water Smart Garden.  I migrated to the Tropical Conservatory, mesmerized by orchids of all shapes and sizes, haunting red and orange clock vine, and huge airplants.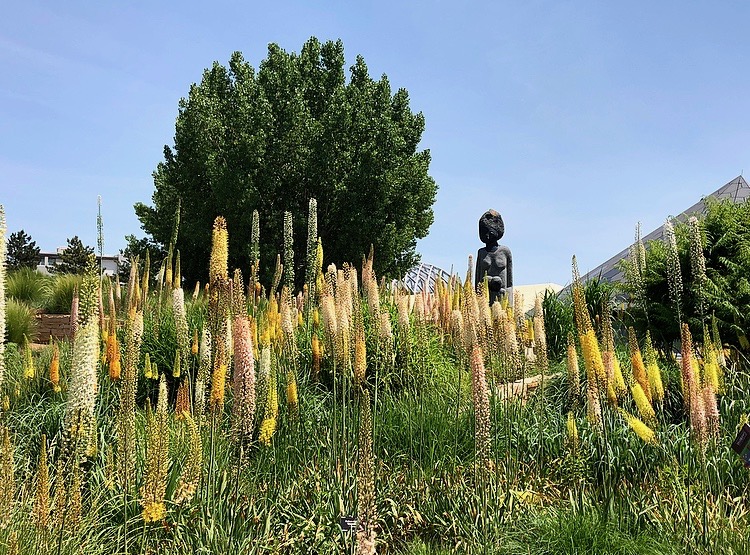 As the day warmed, we made our way slowly across the grounds.  Slightly cross-eyed from the lack of sleep, and very fuzzy-headed from the quick flight (and heavy breakfast), I'm sure we spent several hours watching baby ducks paddle through the lilies in the Water Garden, peeping in the windows of the stunning Japanese Tea House, and getting somewhat lost among the covered trellises and circular doors in PlantAsia before stumbling upon a huge Chihuly piece in the Rose Garden.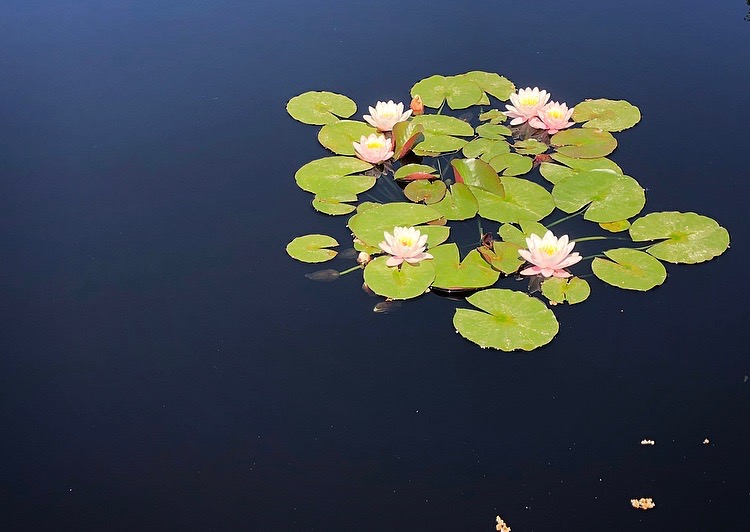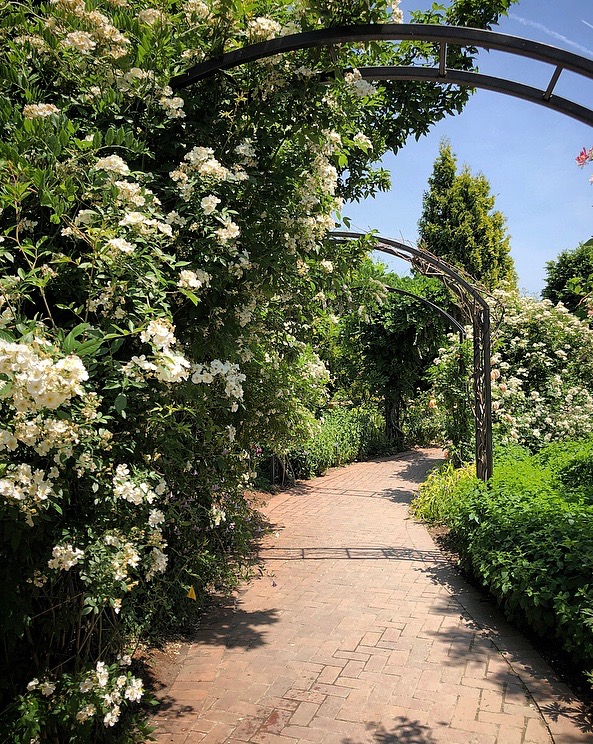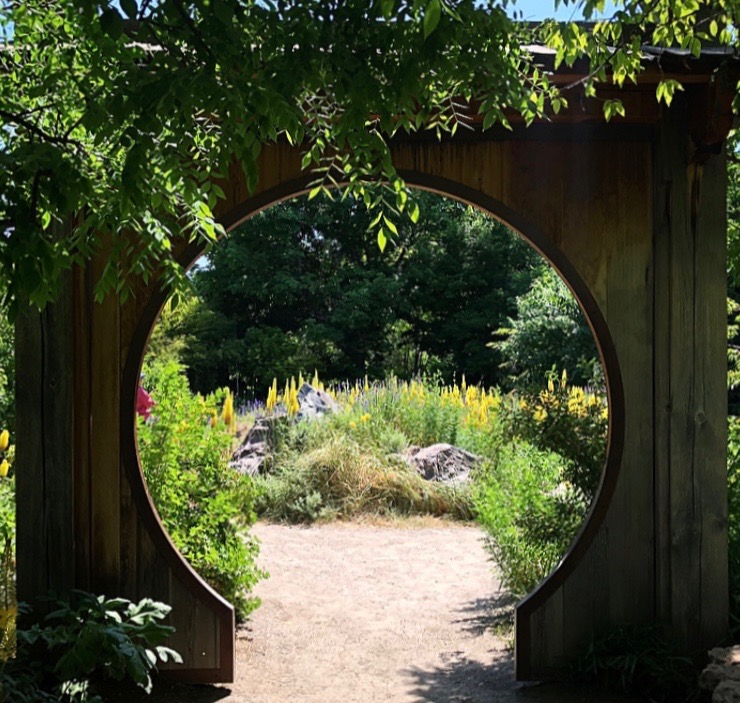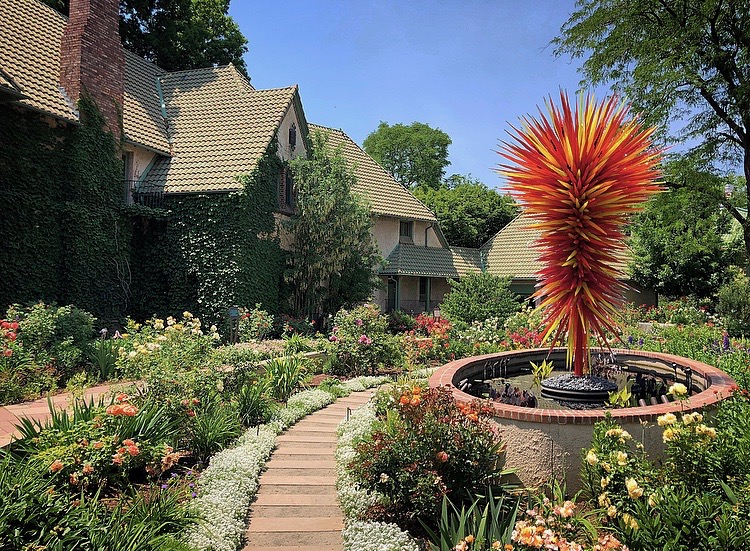 Our visit coincided with Mike Whiting's Pixelated exhibit, and it was amusing to see a funky sculpted cactus or deer hiding among the more natural surroundings.
While our trip was one for educational and career purposes, I'm so grateful for the very early morning flight allowing us to visit the gardens, especially after Kathryn and I had spent the previous Sunday together at a benefit for the soon-to-come Waterfront Botanical Gardens here in Louisville.  Conversations of our city's upcoming project kept us chatting happily amongst the flowers, and the meandering paths throughout the 24 acres of the parkland made us just tired enough that lunch was needed before a pit stop in Neiman Marcus and the drive to our hotel that night.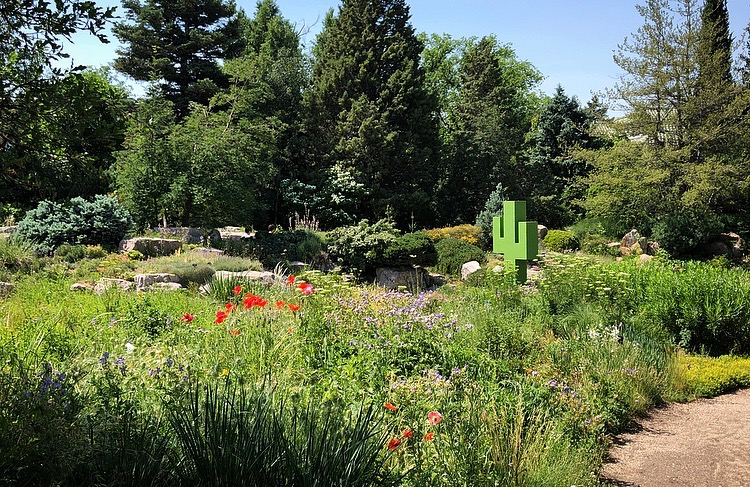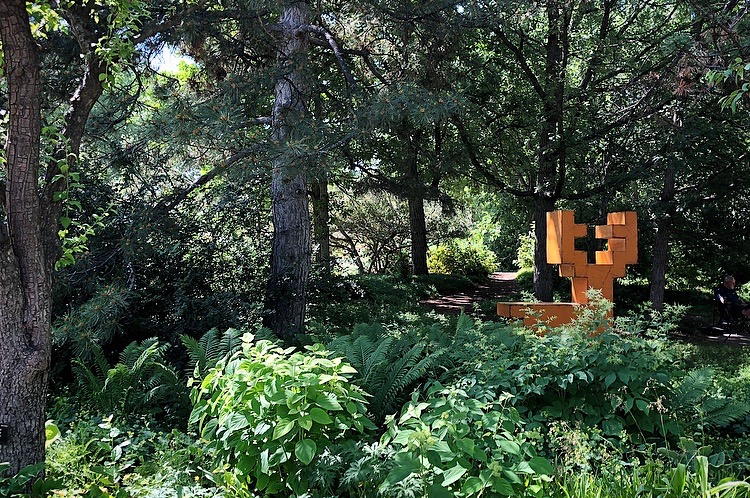 ** this post was not sponsored in any way.  all thoughts and opinions are my own **