Scorching summer temperatures have me wanting to drink all of the cold things.  From a tall, sweating pitcher of iced tea to the feel of cracking open a freezing cold beer, there's something about a cool beverage in the summertime that makes one want to kick their feet up, forget about the humidity, and say, "Ahhh…."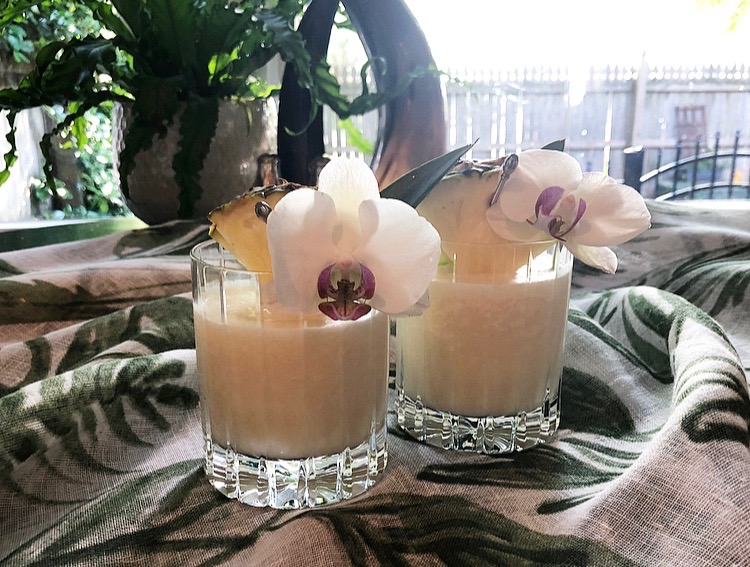 For me, it's a Pina Colada.  The foamy, creamy, fruity, perfect goodness of a coconut and pineapple concoction.  With every sip, I think of warm and wonderful summer days by the pool in Vegas, and start dreaming of what my own patio could someday look like.
For two Pina Coladas:
3 oz. light rum (or Bacardi Coconut Rum, my preference)
1 cup pineapple juice
1/2 can of Coco Lopez cream of coconut
2 cups of ice
Drain the liquid from the cream of coconut, and add 1/2 of the solids with the rest of the ingredients into a blender and whir until smooth.  Pour into two old fashioned glasses and garnish with pineapple, orchids, or a happy straw, and enjoy!
** this post is not sponsored in any way.  all thoughts and opinions are my own **
Shop the Glasses: