Summer's arrival in a city like Louisville brings with it the sauna-like qualities of the south.  Heat, humidity so thick one can practically swim through it, and mosquitos…  so many mosquitos.  Fortunately, there's air conditioning, there's bug repellant, and there are the welcome warm weather distractions, like shipments of fun new merchandise to our locally-owned shops.
At our favorite floral spot, Mahonia, the shelves have undergone a colorful change, with pink ceramics and vintage pink glassware stacked in front of the sweet shelf lamplight. On one wall, ceramic bird wall hangers the color of a robin's egg dance in front of a happy, colorful craft paper, while in the large display case, heavy glass succulents in rich colors await new owners.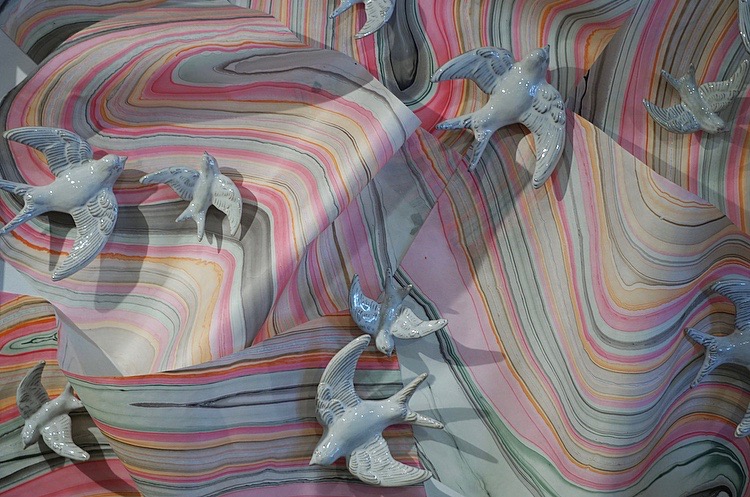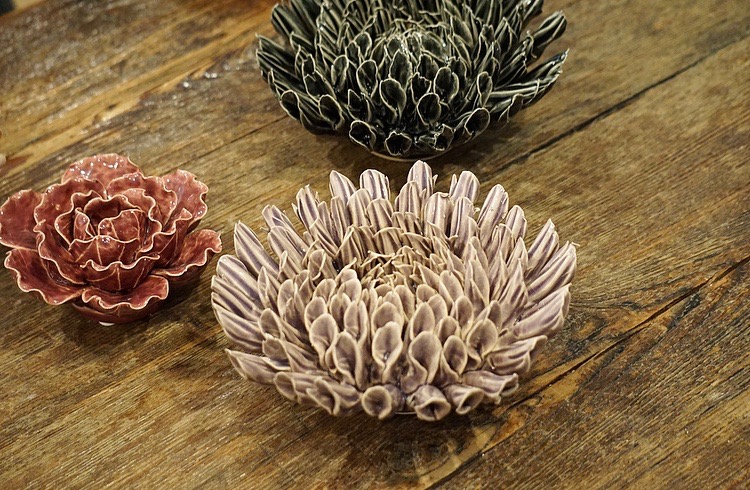 New, tiny, wood vases are happy holding single stems of yellow button flowers, and fuzzy summer ferns have found their homes among mercury-glass vases and tall, cylindrical terrariums stuffed with lengthy airplants. The gorgeous blue-green color of the new cookbook Hartwood (one of the year's most beautiful cookbooks, according to Bon Appetit) looks stunning tucked into a narrow case.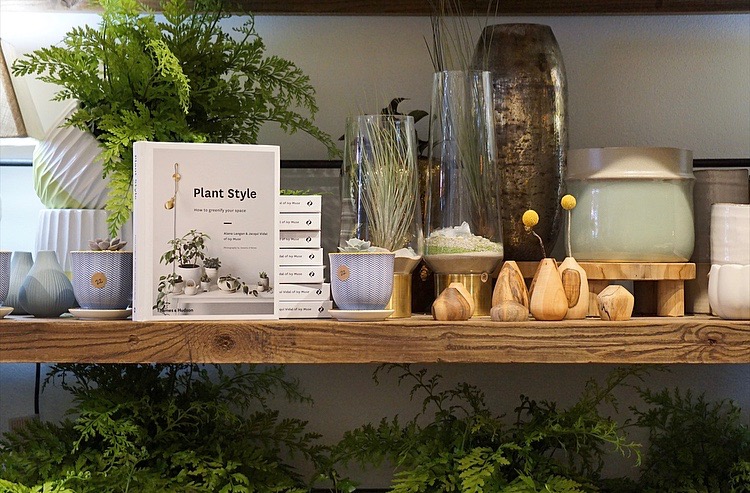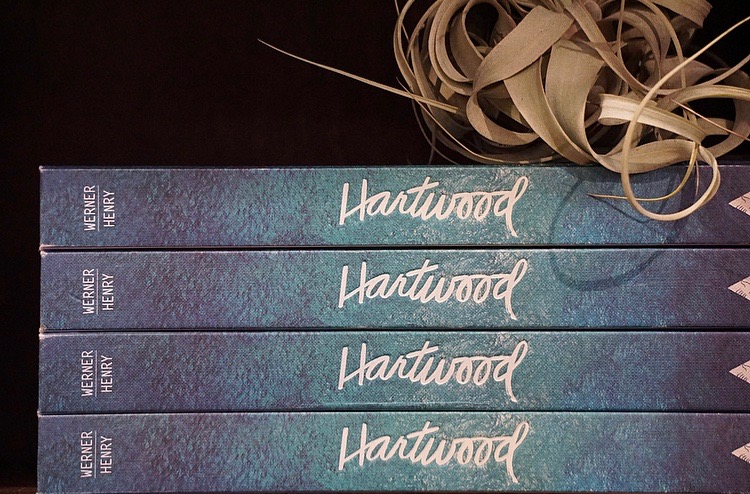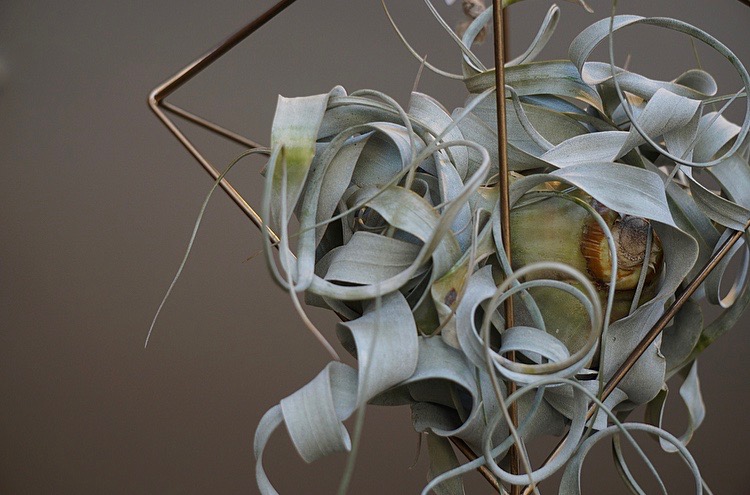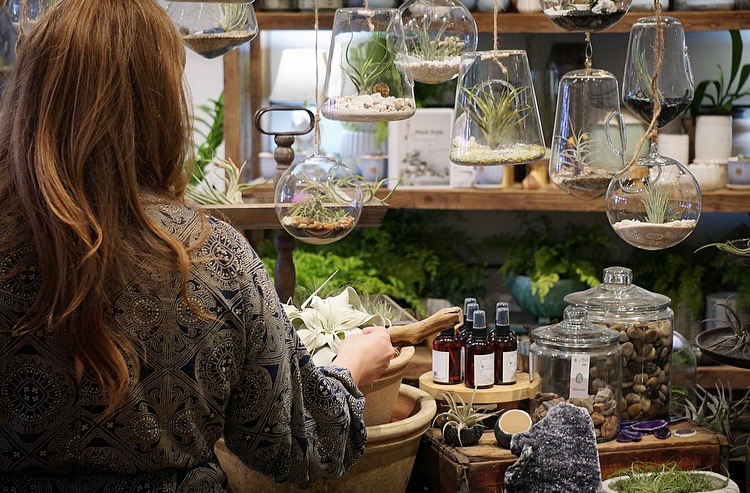 Newer to Mahonia, textiles are arranged beautifully throughout, piled onto chairs, spilling out of baskets, and charming shoppers with earthy patterns, soft fabrics, and playful tassels.  Pompom-adorned straw handbags are a fun touch, and make me want to throw on a breezy dress and find somewhere fun for dinner.  Sounds like summer to me.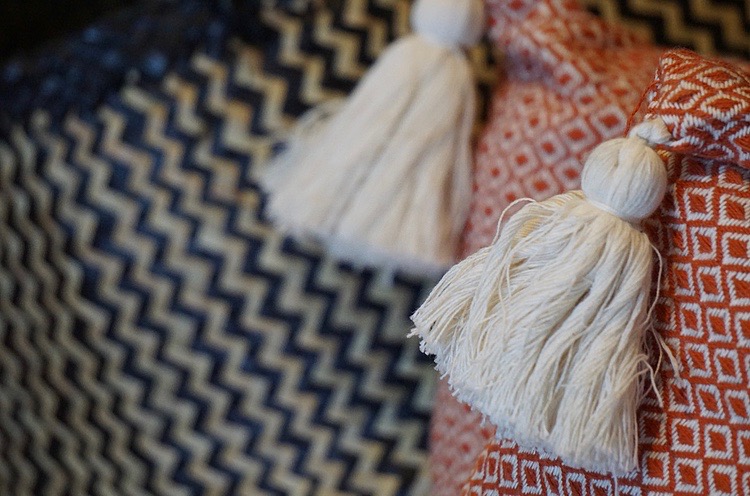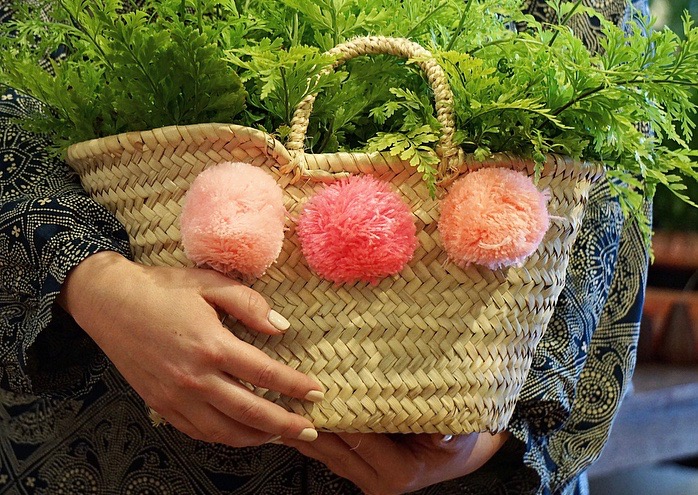 ** this post is in partnership with Mahonia Studio.  all thoughts and opinions are my own **
** photos by Kyle Lueken **