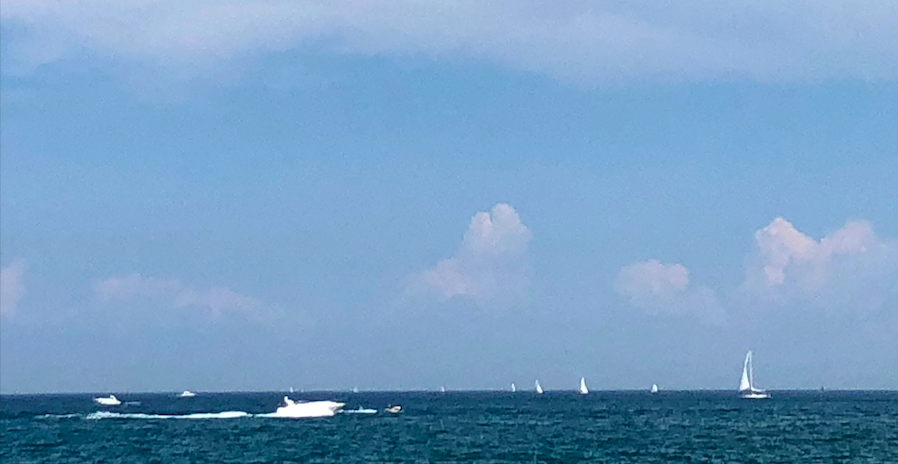 "Welcome home."
That's the greeting I hear when I walk into Carmine's on Rush, when I check into the Ambassador, when I see Sean, our valet.  "Welcome home."  For years, we've said there's something about Chicago.  Bryan loves that the city, the pockets of culture, the events, and pro sports teams remind him of his hometown of Cleveland.  For me?  The people here are amazing; educated, open, motivated individuals who I find to be more kind, even, and more genuine than those in the South.  There's tradition- afternoon tea at Palm Court in the Drake hotel, the dark, laughter and piano-filled decades-old eateries along Rush Street.  There's the winding paths of Maggie Daley park, the glory of Crown Fountain and the Bean.
Limestone facades along Lake Shore Drive, funky cross-sections in Lincoln Park, the hip vibes of Wicker Park…  Friendly and territorial pizza debates, the Christmas lights along Michigan Avenue and wreaths hung on Fourth Presbyterian Church.  Chinatown bustle, the waffles at the Winchester in the Ukrainian Village, the pride of Boystown residents.
Quiet moments spent in front of Vincent and Rothko at the Art Institute, the perfection of the Chicago Theater marquee.  Wrigley Field's ivy, seats on the ice at Blackhawks games.
Summer days spent walking miles along the lake, hot dog perfection, kicking off our shoes and plopping into the sand on North Avenue Beach.  Sailboats on the lake, the slight annoyance and smiling amusement at tourists stopping in the streets to ogle Sears Tower and the river as it snakes past the Wrigley Building.
The comforting sway of the train out of Ogilvie toward a quiet afternoon in Geneva, Frank Lloyd Wright's grandeur at the Rookery, a quick afternoon donut stop.  Summer Friday fireworks at Navy Pier, Little Italy Festa, Taste of Chicago.  A dyed-green river.
Lollapalooza.  Second City.
Slow, quiet post-dinner hours eating gelato in Mariano Park, sitting on a bench, listening to the fountain.
Days spent wandering through 100-year-old Gold Coast buildings, looking for the perfect studio apartment to serve as our home away from home.  Planning vacation days to get here just so we can sit, breathe, take a respite from the daily grind and the allergens and humidity of Louisville.  Family time on the river, grilling out on rooftops, Miller High Life ponies.  The Architecture Tour, the Floating Museum, and otters hiding under bridges.
"Welcome home."