I was never a huge breakfast eater.  Thinking back to my middle and high school years, I can't remember a day I didn't wake up just a few minutes before I had to be on the bus, sprinting out the door with my backpack and enough money for lunch, skipping a morning meal.  On weekends, at my grandparents, breakfast consisted of either a happy bowl of Apple Jacks or Papaw's cinnamon toast (the closest I've ever been able to find is the cinnamon toast at Please and Thank You). On occasion, in the winter, Mamaw would cook sweet, buttery white rice, with lots of raw butter, sugar, and a pinch of salt.   It was sticky and perfect, but not the most healthy thing in the world.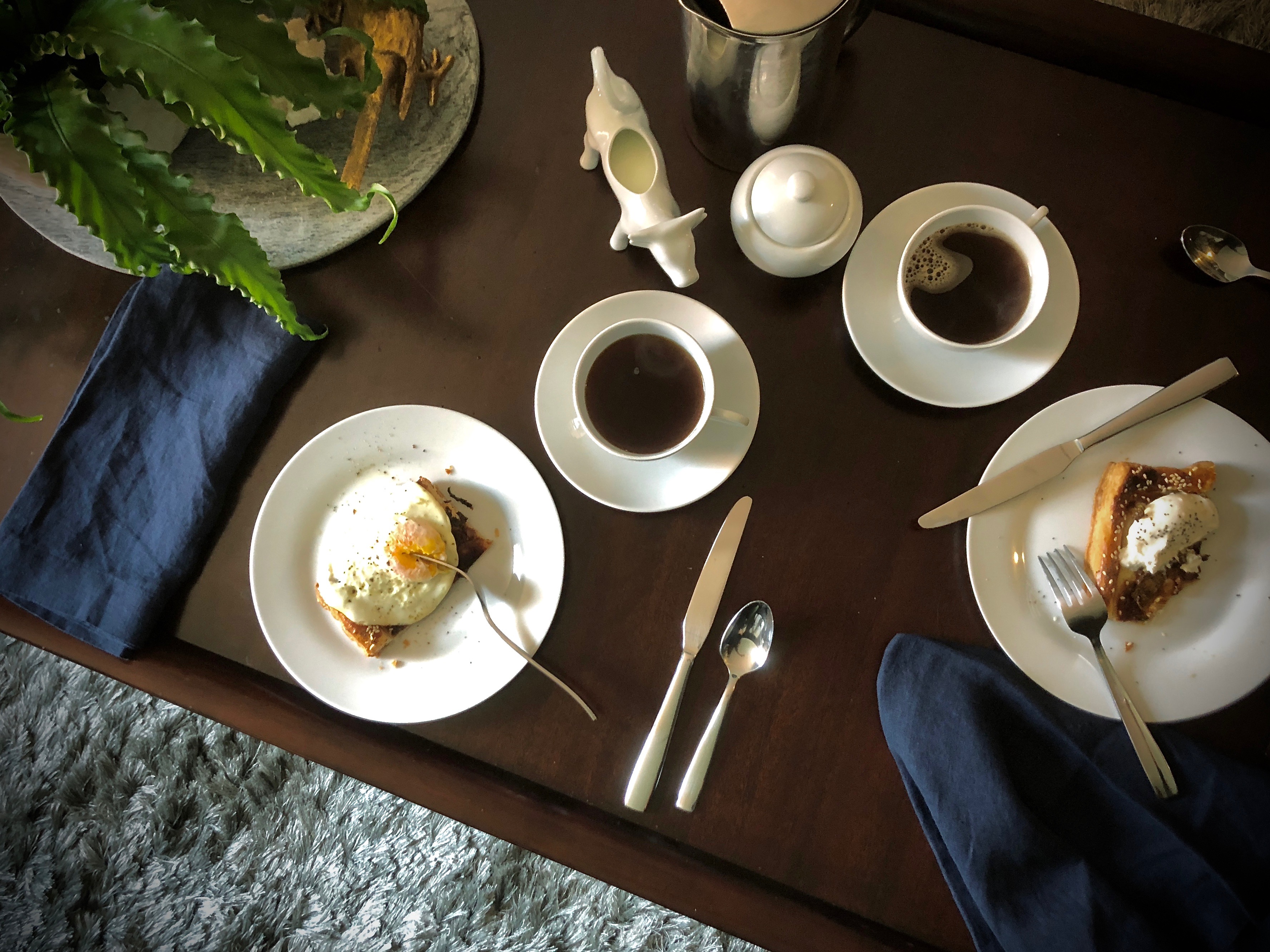 Now, during the week, I'm happy with a large scoop of Greek yogurt, a few fresh berries and honey.  On the weekends, though, all bets are off.
I've been back and forth lately between two beautiful brunches.  The first, a happy, healthy medley of shaved Brussels sprouts, diced Yukon gold and red potatoes, sliced shallot, lots of chopped garlic, fresh thyme, salt and pepper, roasted until brown and slightly crispy, topped with poached eggs, the yolk running everywhere.  The hash is just as perfect at night, alongside seared salmon.
Second, something a little fattier. The spring veggie tart from Salted Mint for CocoKelley is flaky, stuffed full of veggies, onion-y, and gorgeous.  Whether you chose to follow the recipe to the letter, slicing asparagus and topping things with micro greens, or veer off the beaten path, with carmelized onions, spinach, and roasted artichoke hearts and sun-dried tomatoes, the perfect puff pastry and the cool creamy texture of the Buratta cheese really allows any combo of ingredients to shine.  Find the recipe here.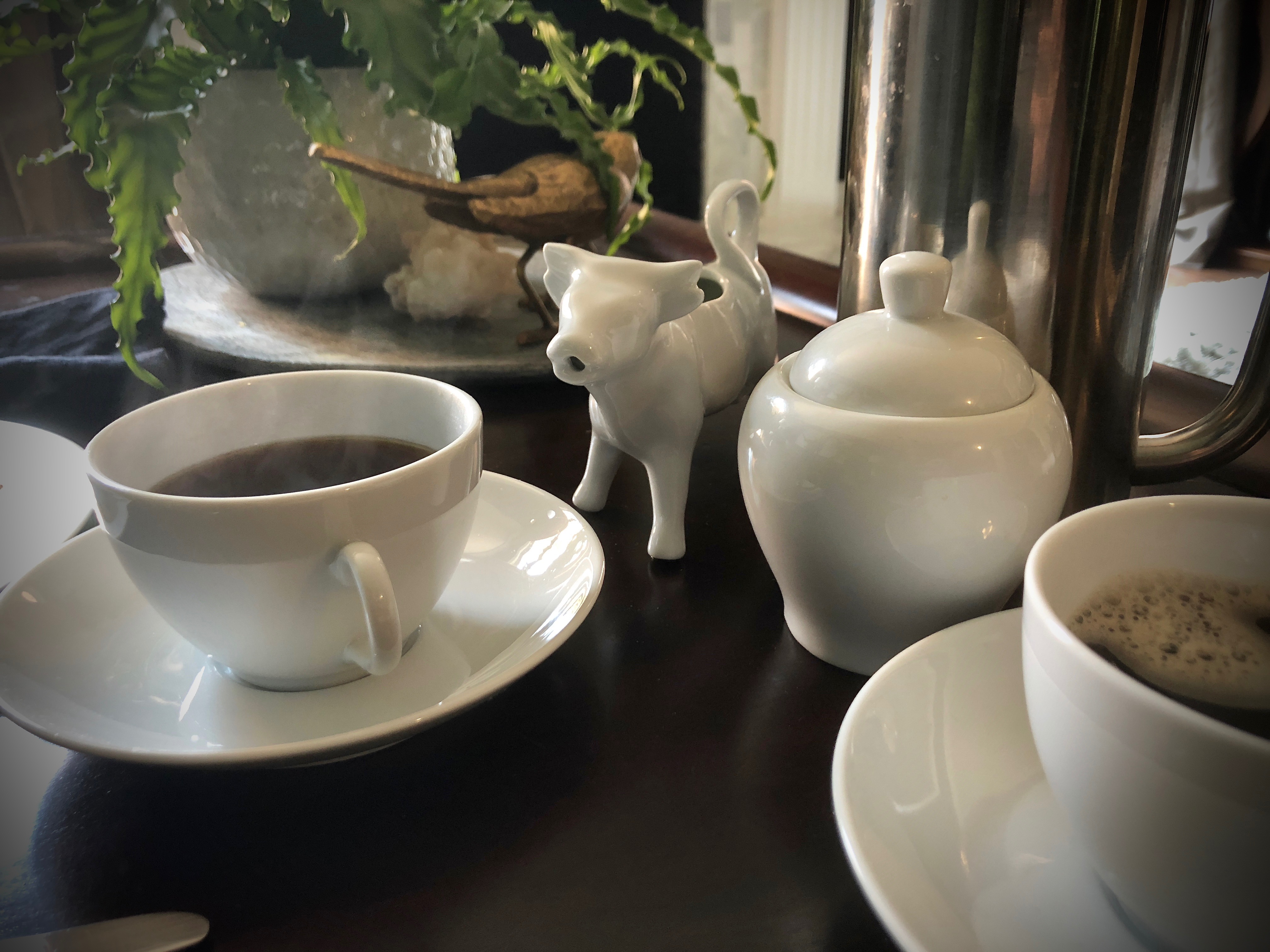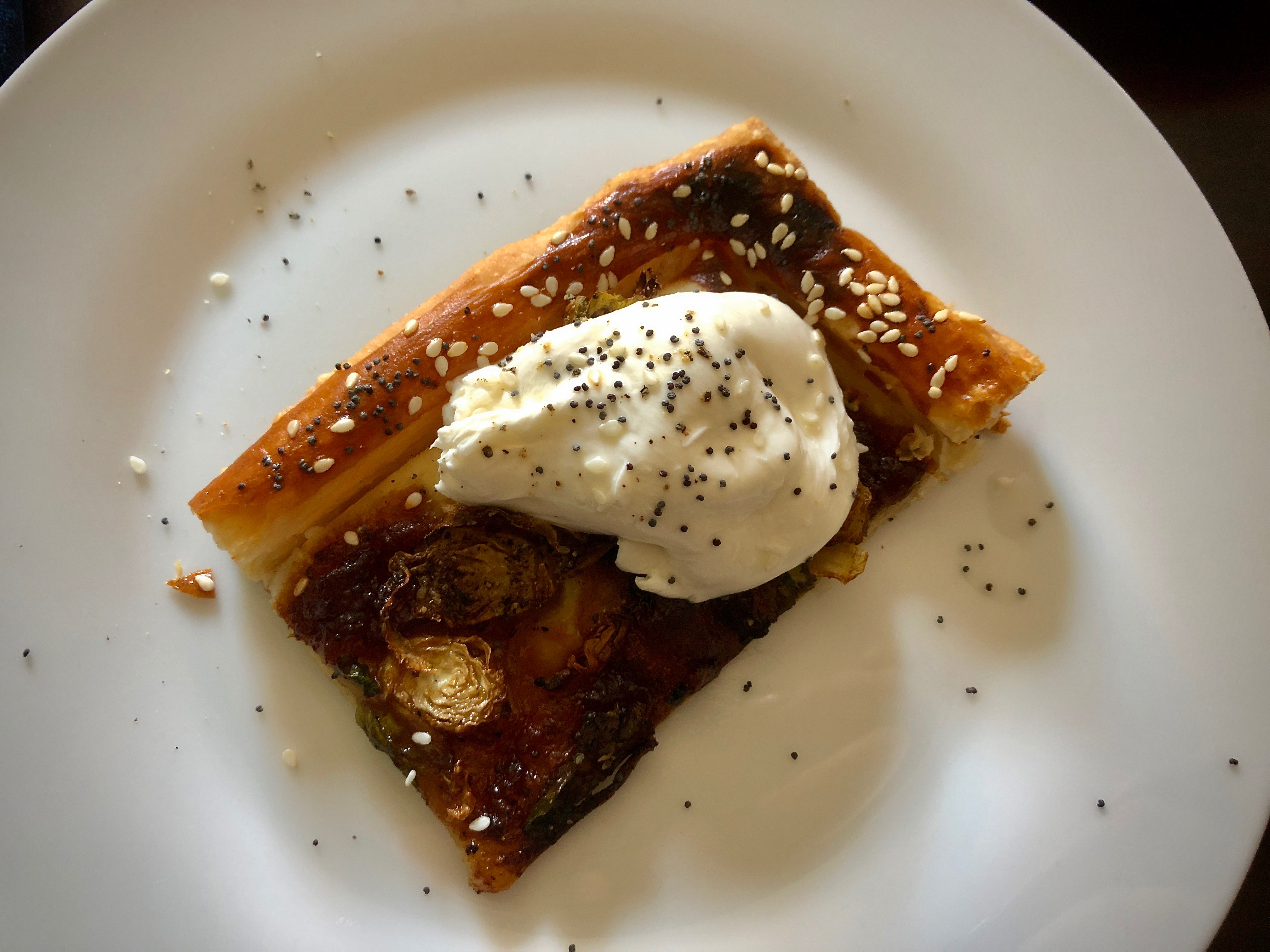 A full belly after breakfast really does seem like it's the best start to a better day.  My hope for you, friends, is that your days always start with a full tummy feel.
SaveSave
SaveSave