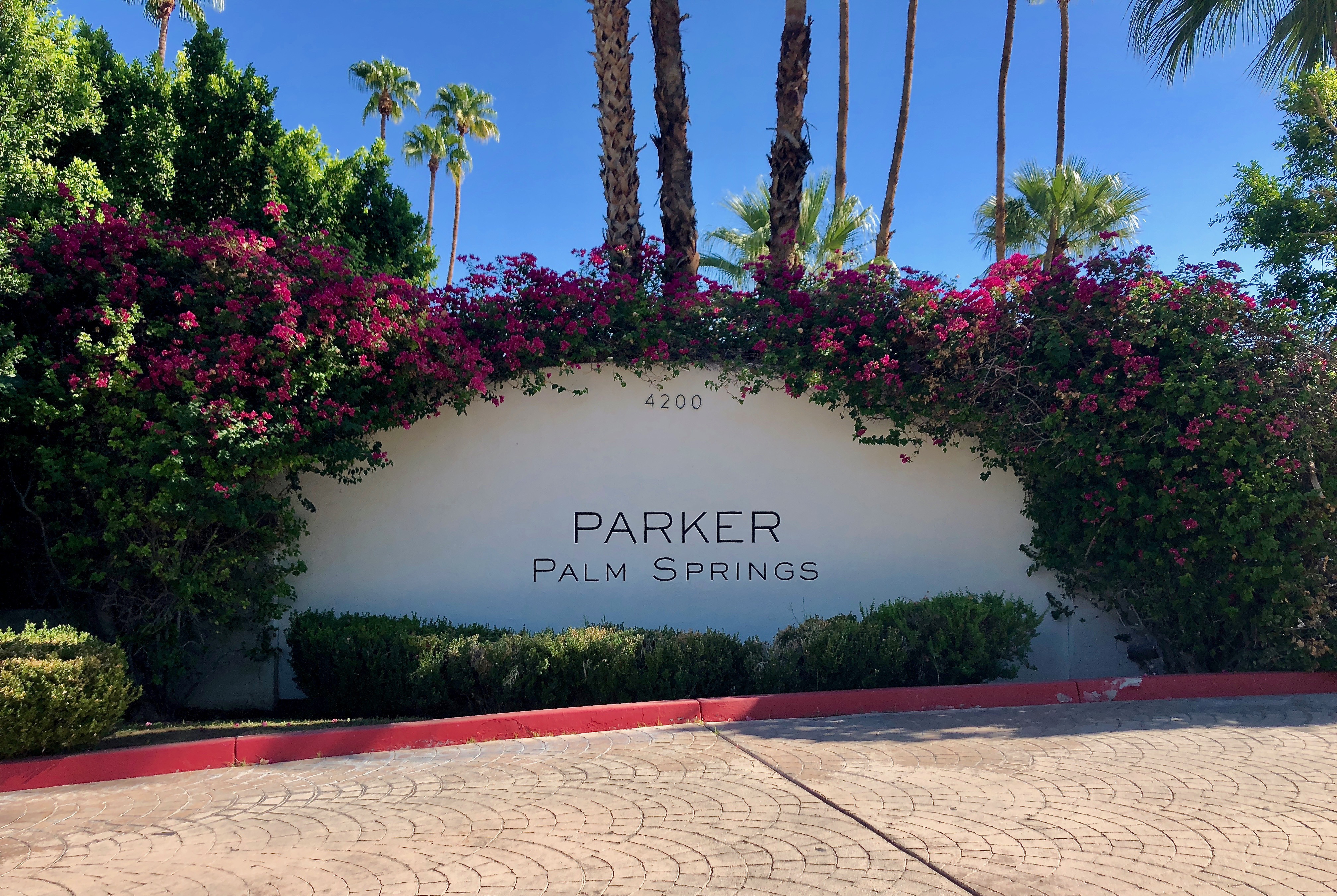 It's taken quite a while to get my thoughts in order about our stay at the Parker.  Never have I been at a resort that was so perfect in so many ways.
When I knew that a long stay in Palm Springs was a possibility, the first thing I wanted to focus on was a spot to stay that was quiet, almost childless, with fun on-site eating, and a real California feel.  All signs pointed to the Parker.
Originally the first Holiday Inn in California, the property was purchased by Hollywood cowboy Gene Autry in 1961, and renamed Melody Ranch.  Mr. Autry- an owner of the California Angels baseball team- used the grounds as a space to house his team during Spring Training.  The hotel was sold in 1994, then being turned into a Givenchy-themed hotel with formal rose gardens and a Parisian theme…  not what one would think of in the middle of the California desert.  When Merv Griffen purchased the property in 1998, it began to attract celebrity clientele (fun fact: this is also the spot of Robert Downey Jr.'s infamous drug bust in 2000).  In 2002, the space closed, but was purchased by hotelier Jack Parker in 2003, when he hired Jonathan Adler- a designer known for fun, cheeky design- for a $27 Million renovation of the buildings and grounds…  In true Jonathan Adler style, he delivered.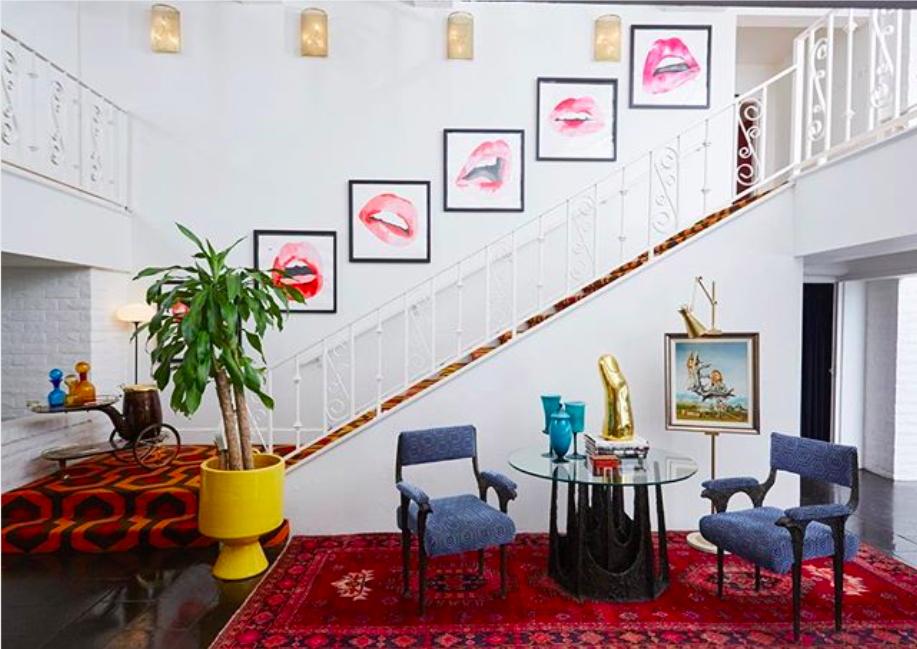 **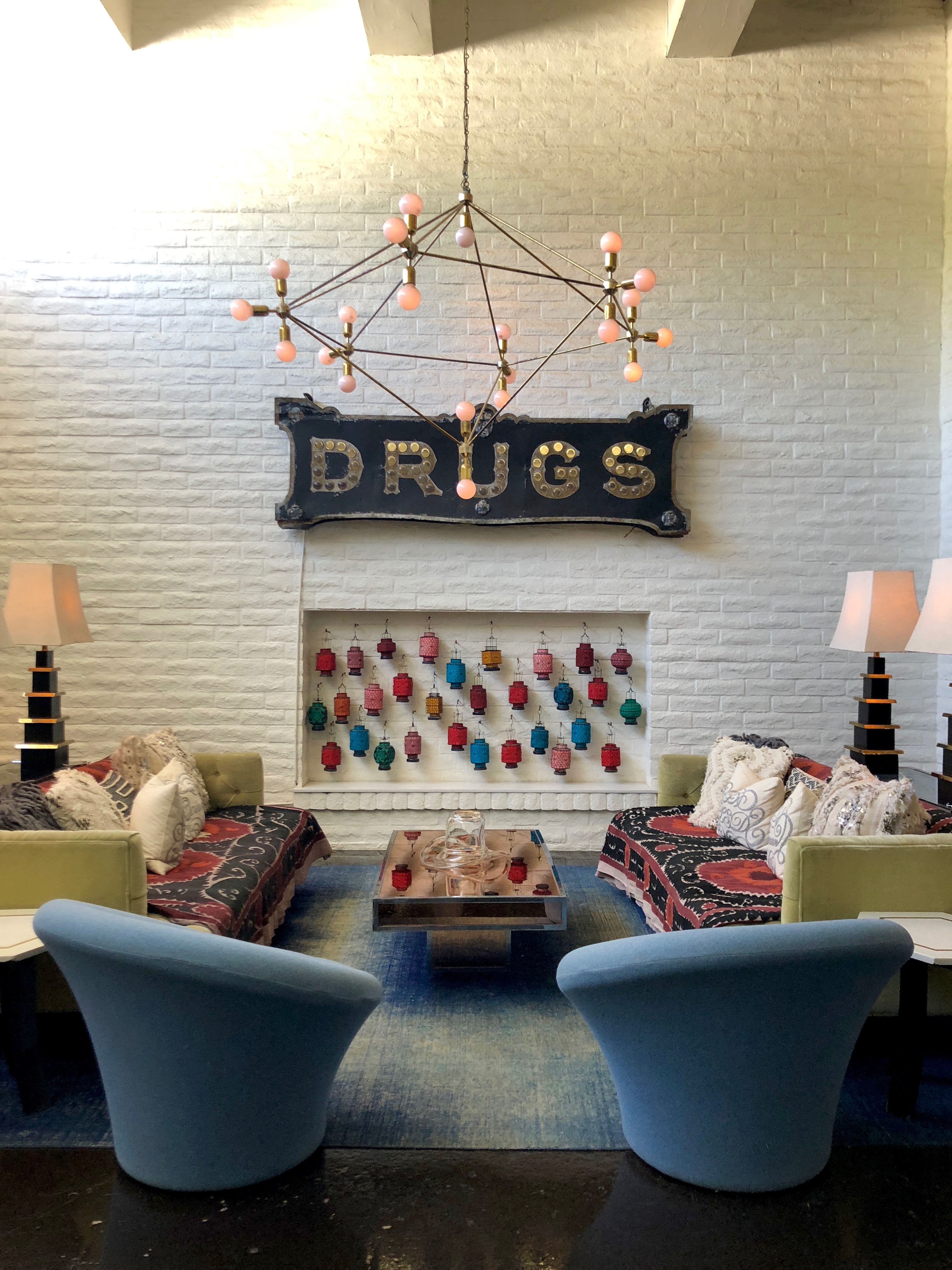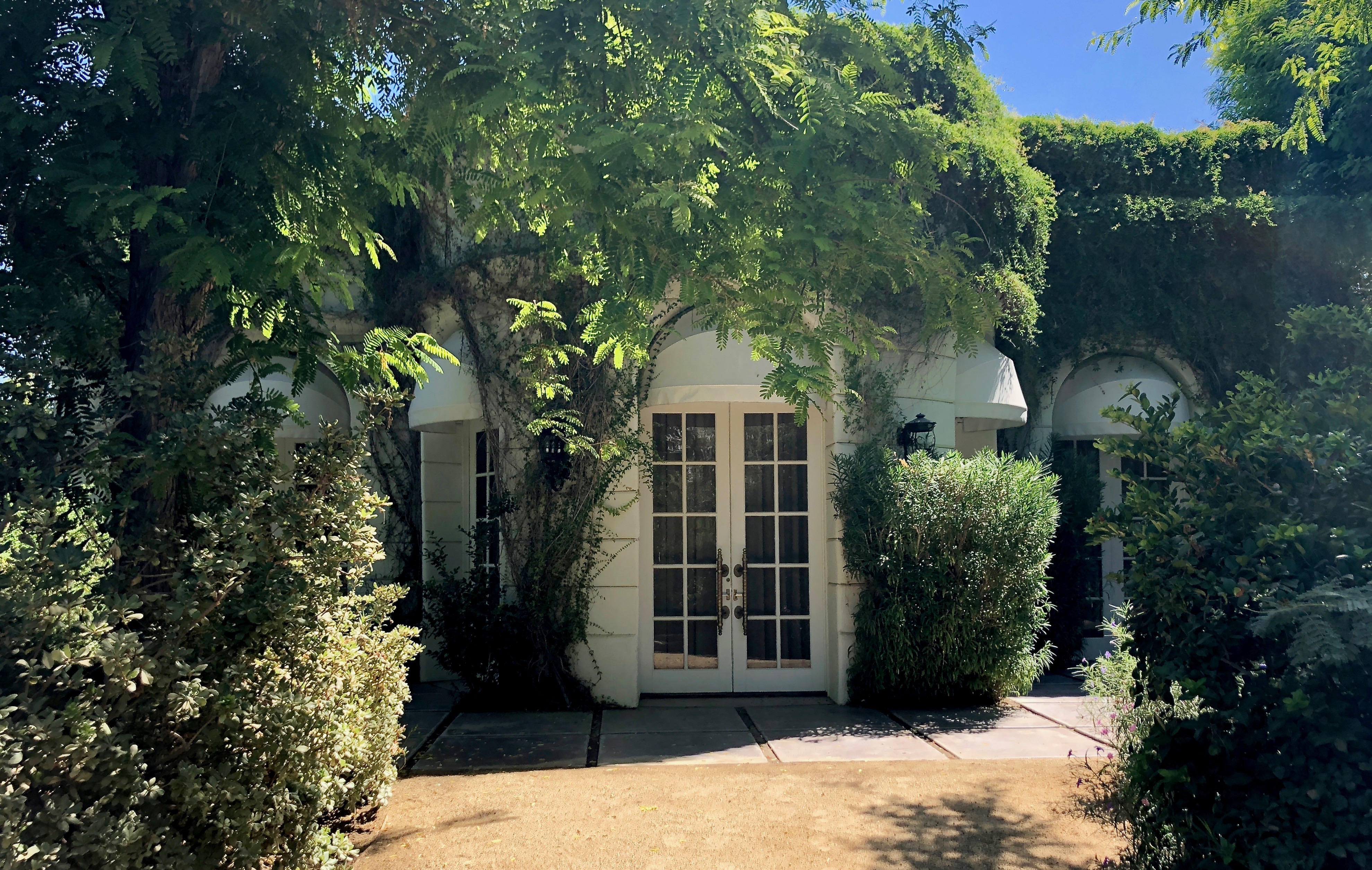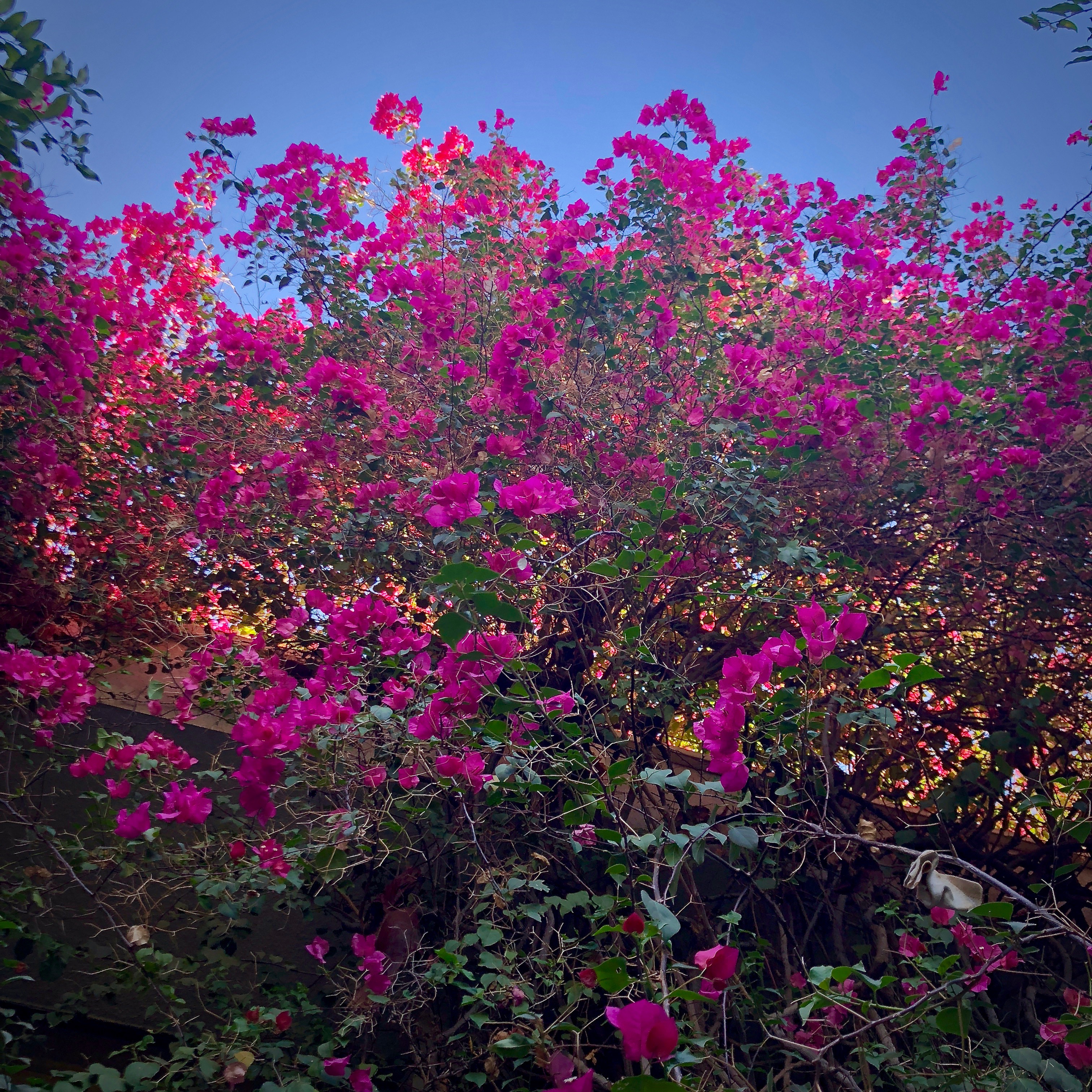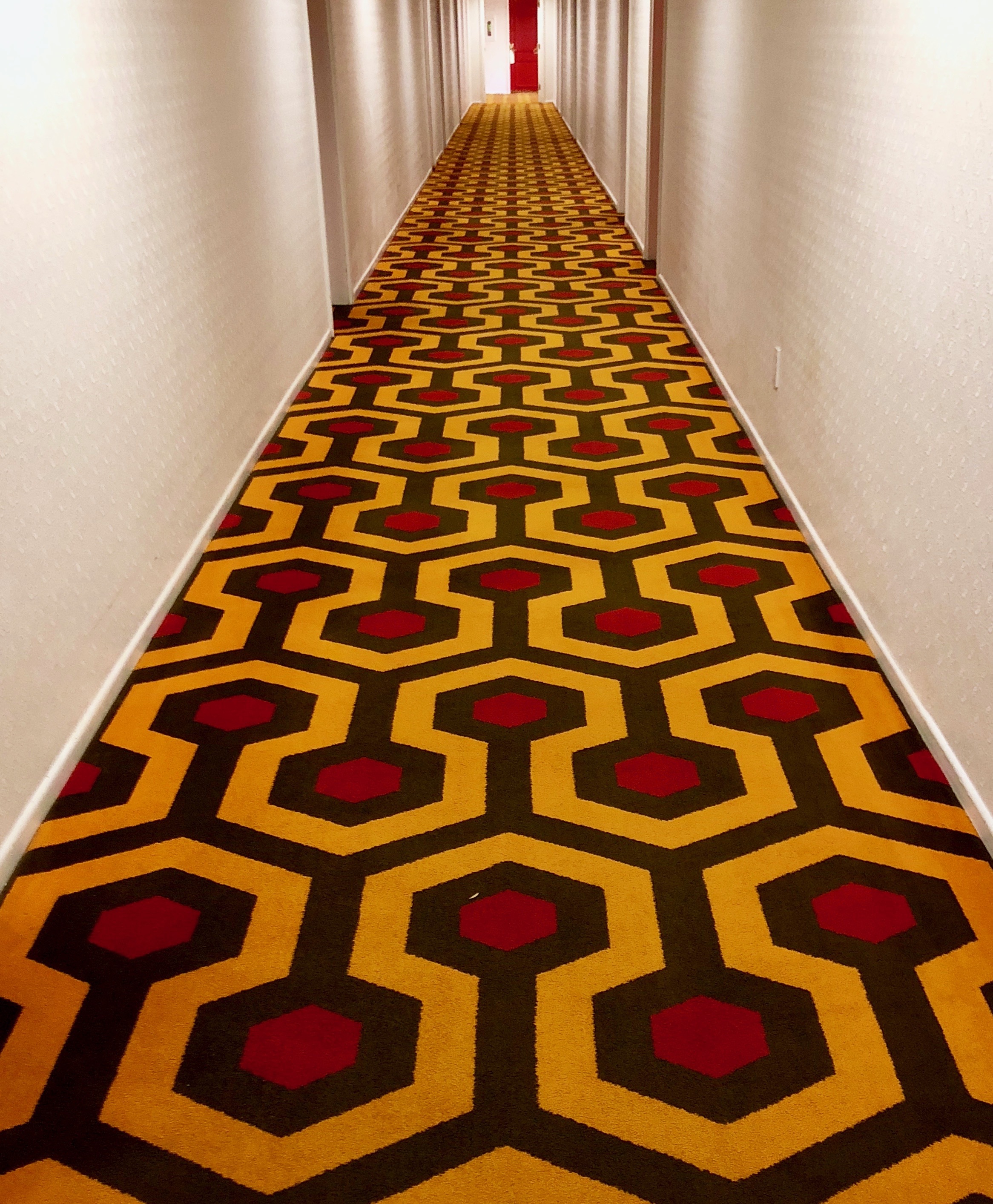 Our visit began with the valets unloading our luggage onto gold trolleys.  Inside, the lobby greeted us with genie bottles of all sizes and colors, a multitude of plush seating areas, and bright pink lip prints, while a smiling line of folks at the front desk checked us in and handed us maps of the grounds (in sweet postcard form).  Instead of being pointed in the direction of our room (6 North, if you must know…  which I will request from this point forward), we were escorted along the lush garden paths, peeping little hidey-holes, seating areas, and fire pits, while given a history of the grounds.
Our building was located at the rear of the estate, tucked behind one of the two saltwater pools, covered in a ridiculous amount of bougainvillea.  Inside, Stanley Kubrick- looking carpeting ran the lengths of the halls, decked on either side by glossy red doors.  When we opened ours…  Wow.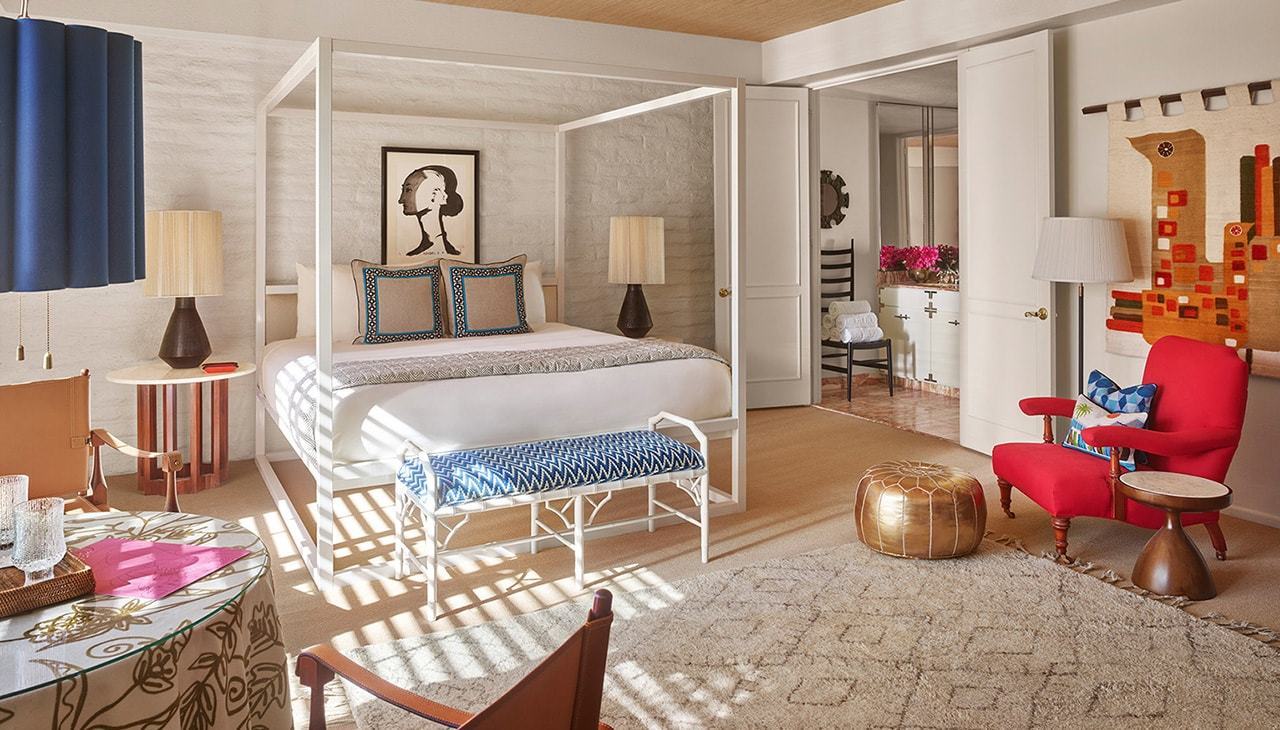 **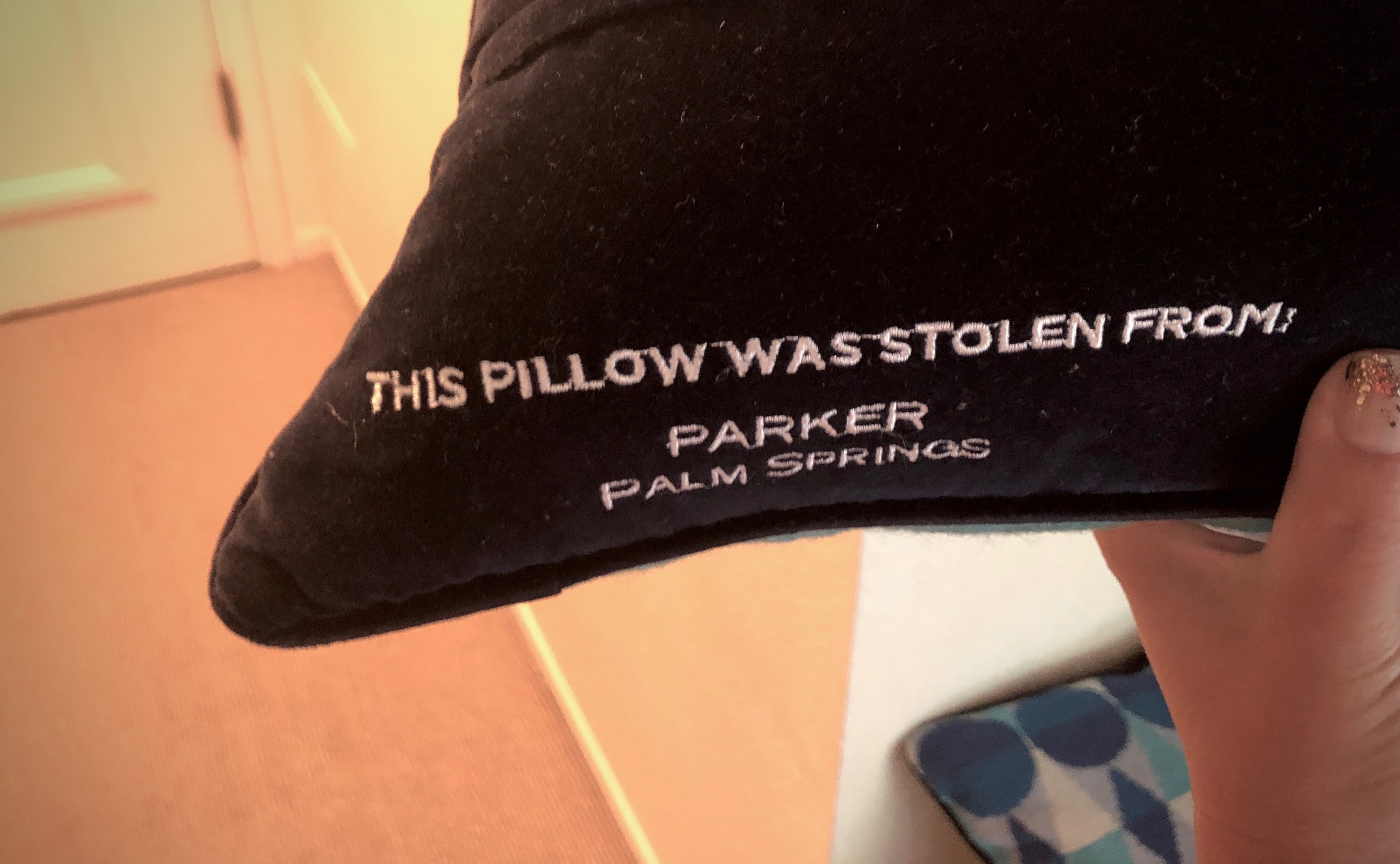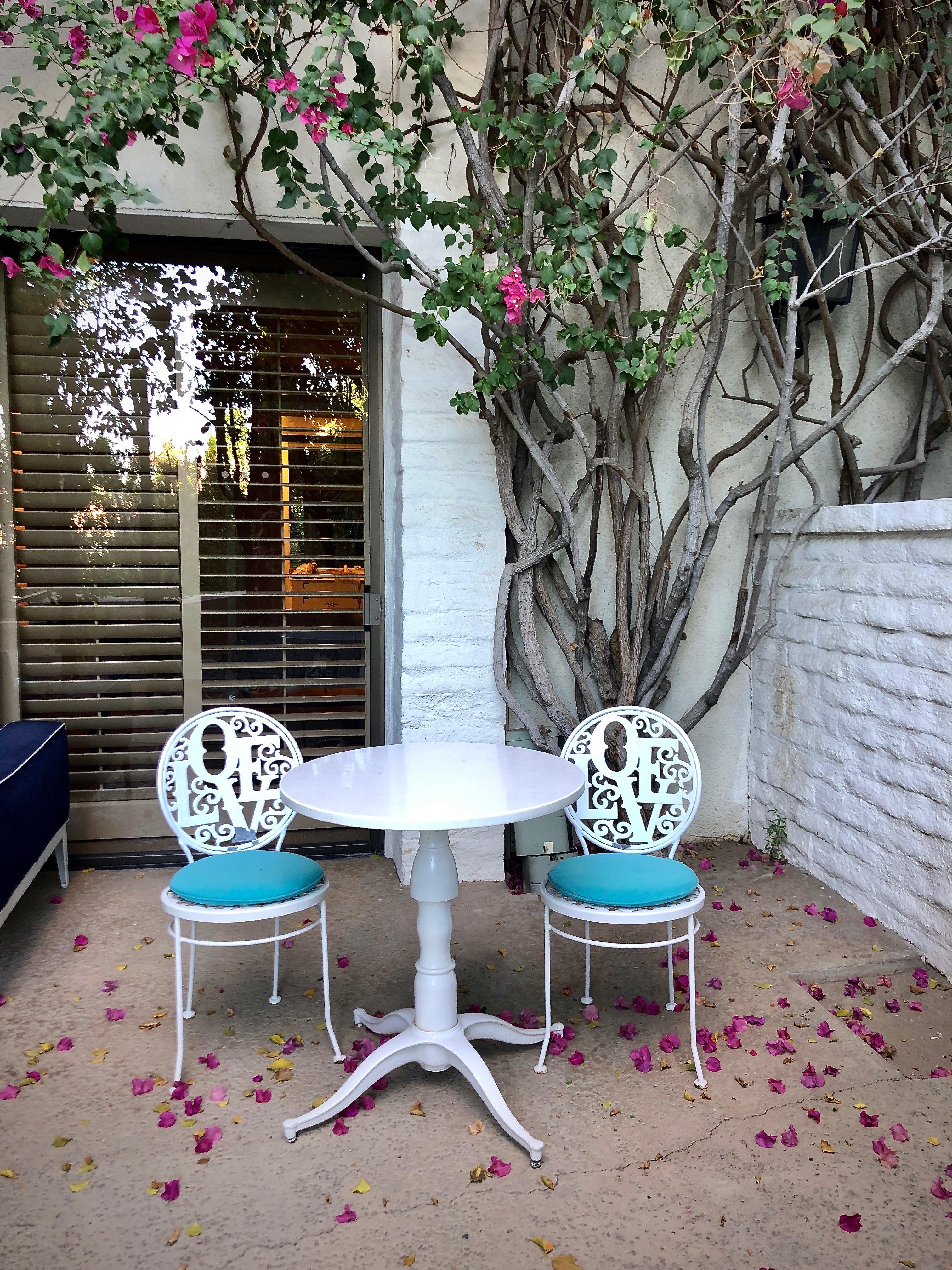 A king-sized canopy bed was covered in crisp white bedding.  Funky throw pillows (with a special message) were scattered on seating areas, and in the bathroom, products from Acqua di Parma and Hermes waited on the vanity.  We opened our patio doors to find a giant, private patio, decked out in pale blue and white furniture, and- tied between two palm trees- a hammock big enough for two.  It was here that we flopped, swinging for a while before exploring the grounds.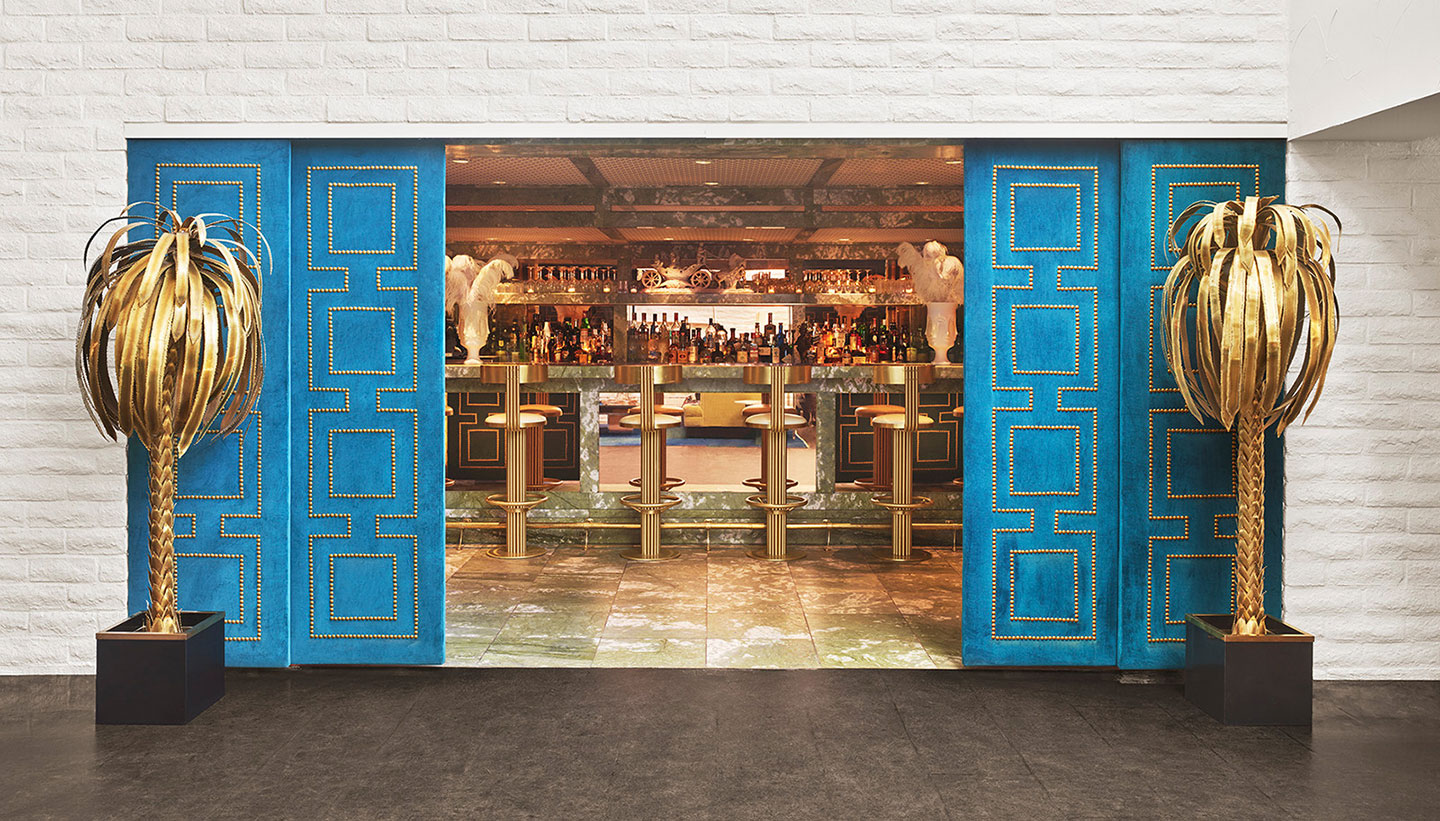 **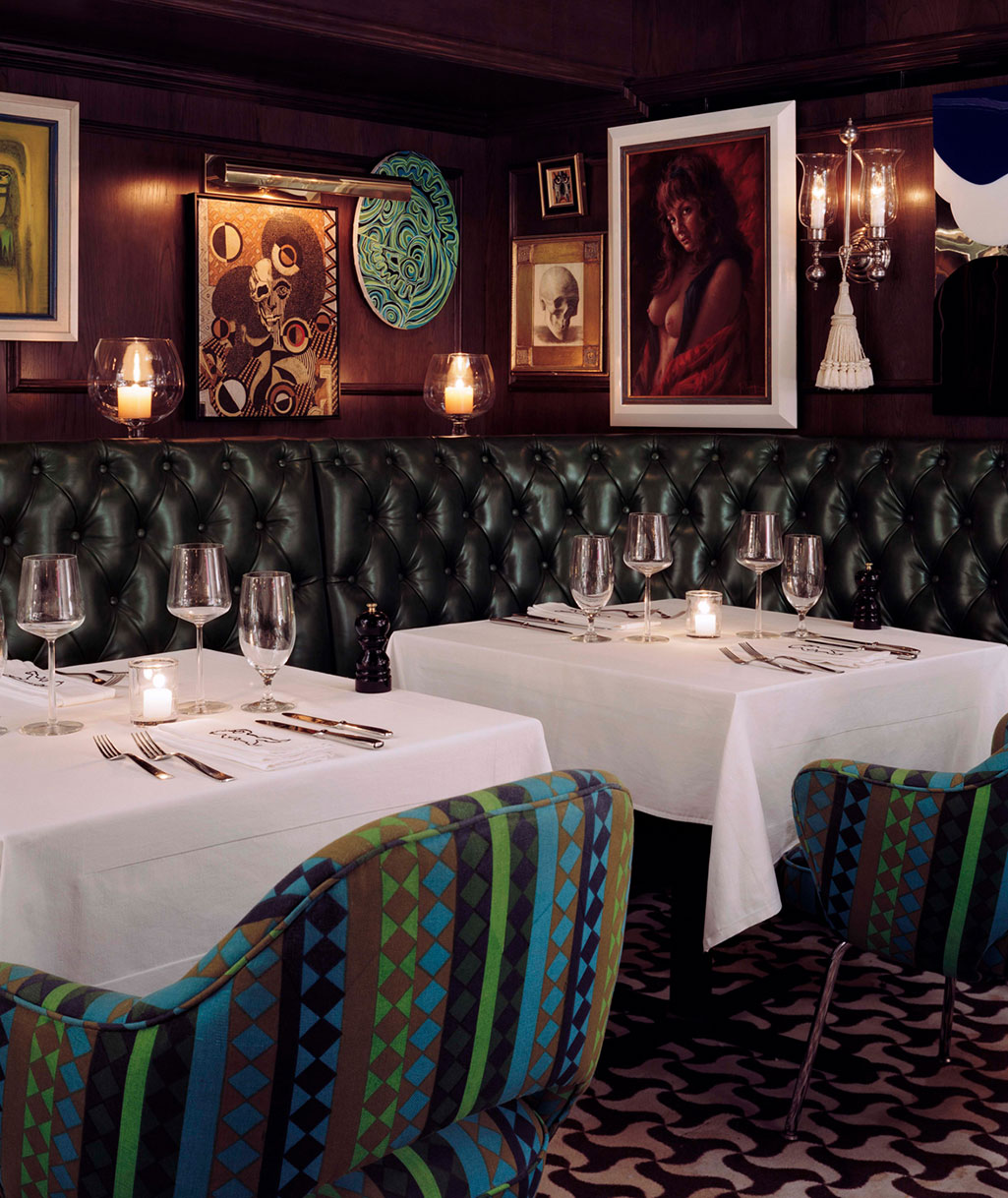 **
Even though we arrived on a holiday weekend, and I know there were other guests around, the layout of the Parker had a way of making it feel as if we were the only guests.  From tucking in for cocktails at the Mini Bar, being seated for dinner at the sexy Mister Parker's restaurant, swinging in the cocoon chairs in the lobby…  Even the valets began calling us by our name, and knowing which car we needed when we headed out.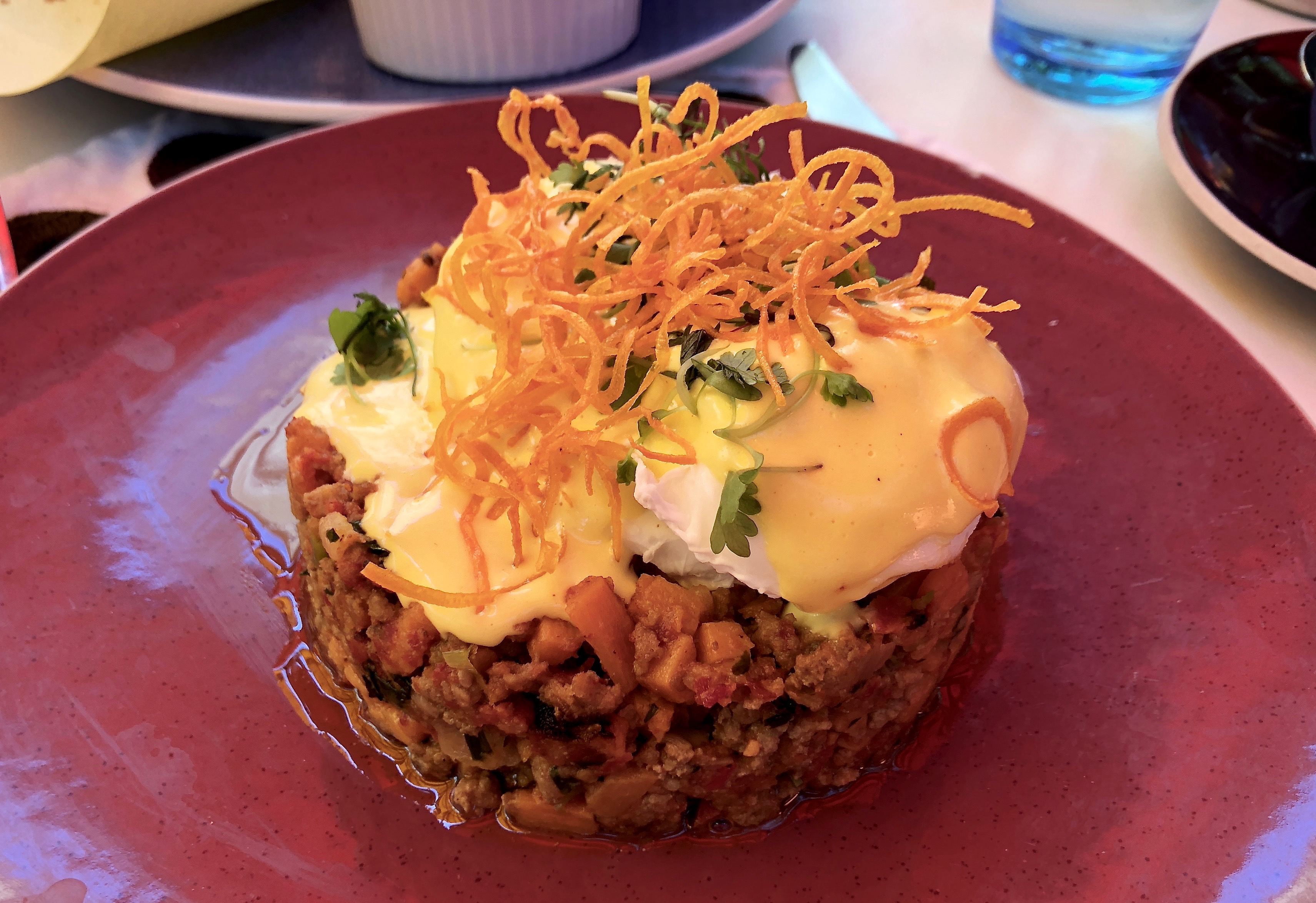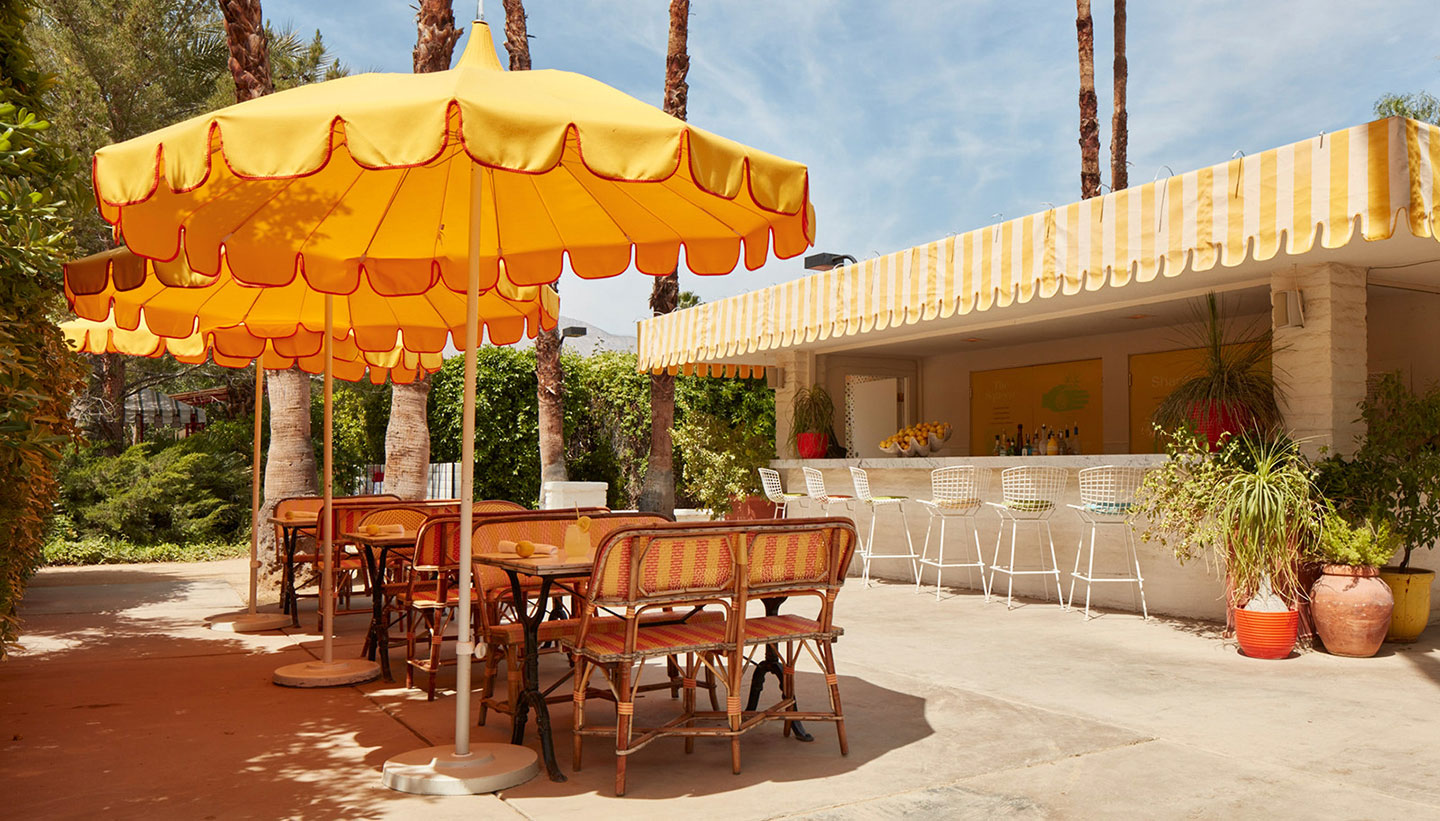 **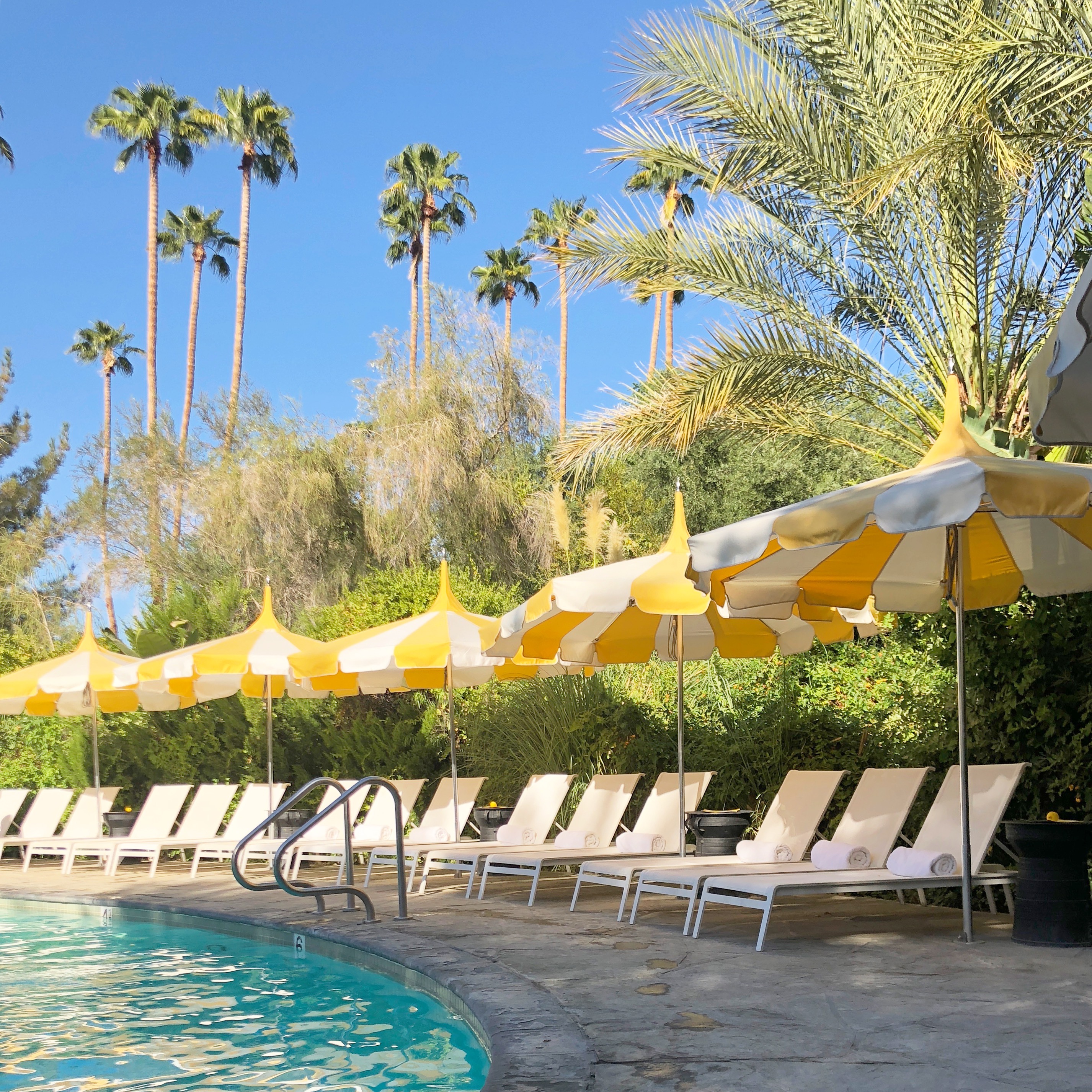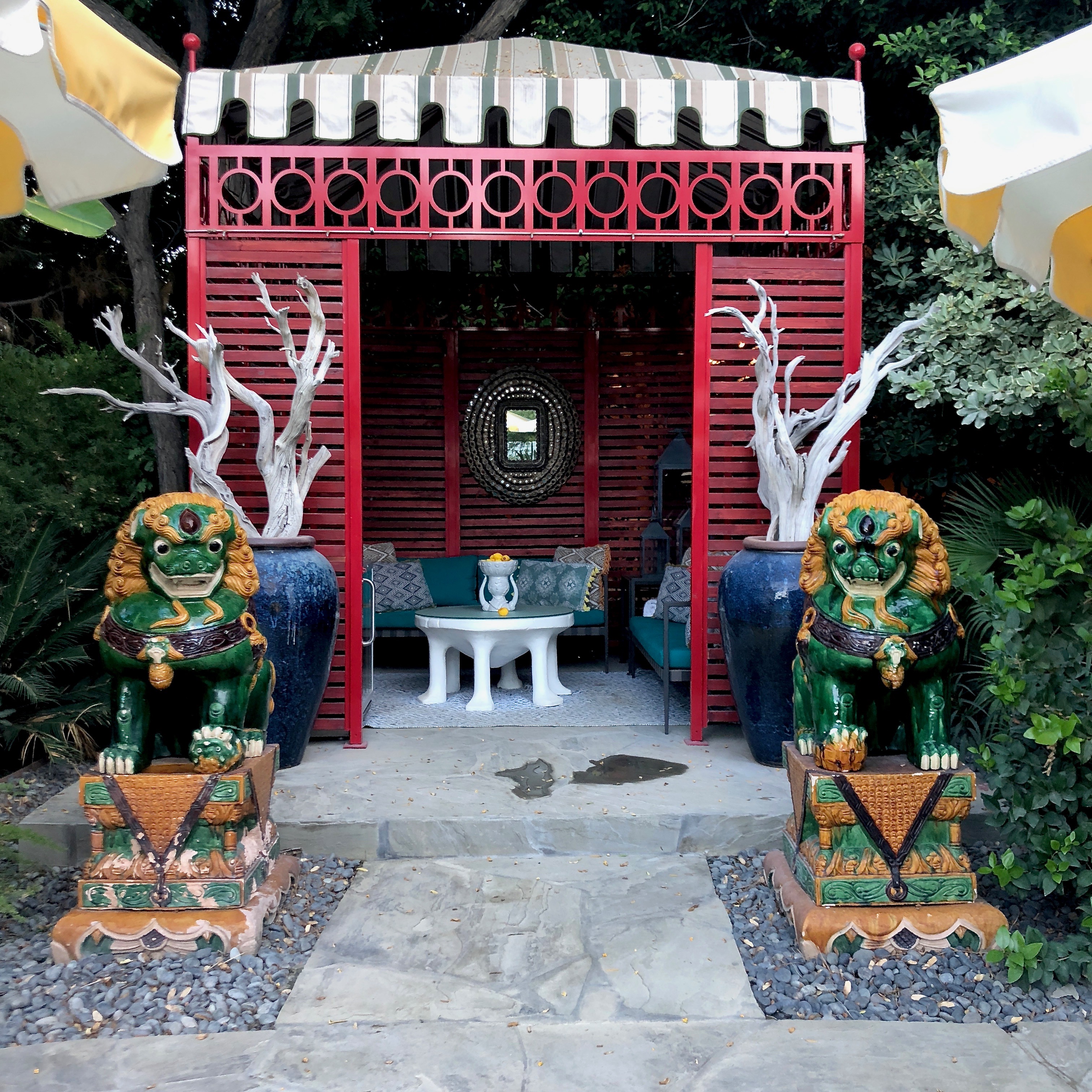 I swooned over the turkey and sweet potato hash at Norma's for brunch, and we both sampled almost everything on the menu at the cute Lemonade Stand.  Conveniently, the servers there made pretty normal rounds at the pool for drink orders, and would often pop by with samples of the daily smoothie or frozen fruit kabobs on ice.  Bryan and I both zipped through several books while we lounged in the sun, and he was swept away by the soundtrack that played softly outside.  He now has a Parker playlist, full of Tame Impala, Jai Paul, Marvin Gaye and Radiohead.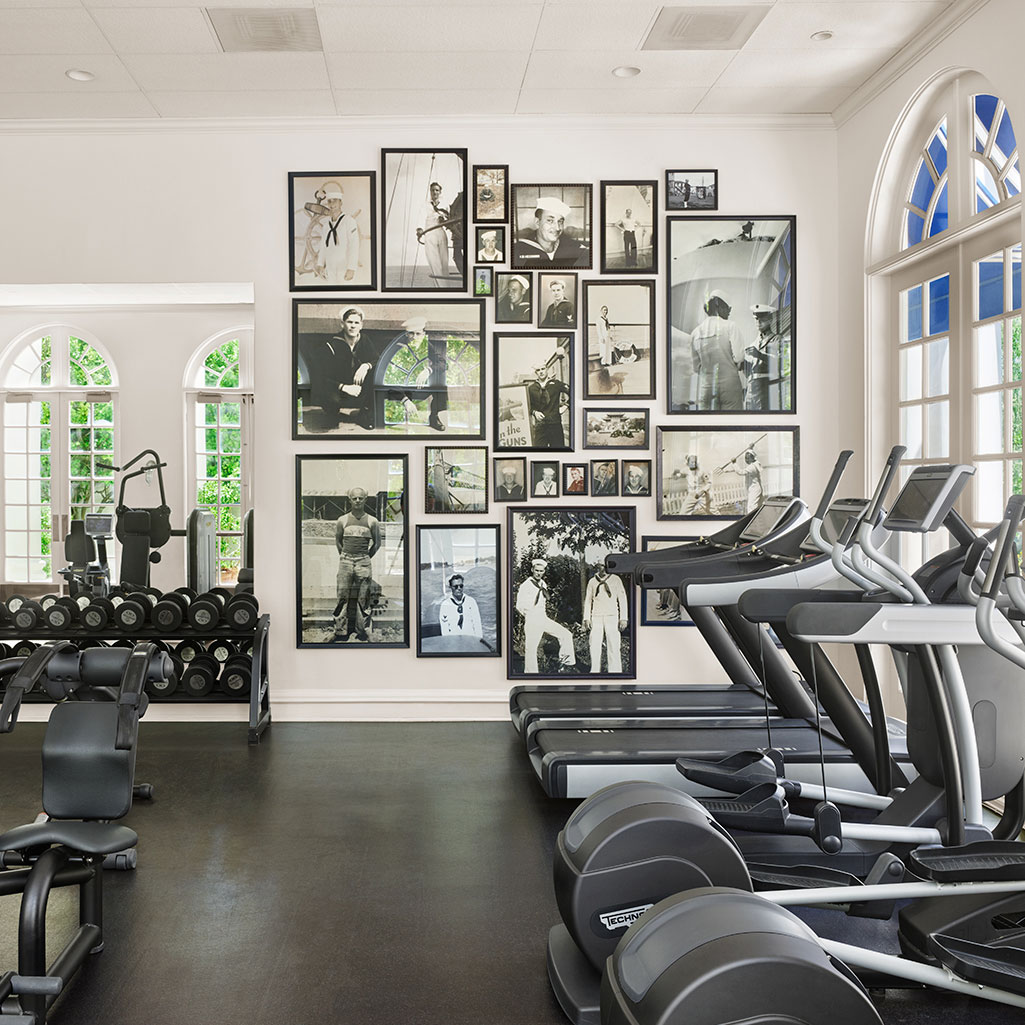 **
I wish I could say we made good use of all the facilities at the Palm Springs Yacht Club, the spa and fitness center on the grounds.  With an indoor pool, hot tubs, private spa rooms, and a well-appointed gym, PSYC certainly looked like it could have stood in as a fantastic gym away from home.  However, the pull of the pools and the desert sun was just too much.
After dinner, we'd make our way either to the Mini Bar, or back to the pool for a night swim (they stayed open until midnight!!), which, personally, I believe, is the perfect way to end a day after a huge meal when it's 100 degrees outside.  Every night, we returned to our room to discover the shutters drawn, the lights turned low, clean robes and fluffy towels in the bathroom, and a crisp turndown that made getting into bed as easy as anyone could want.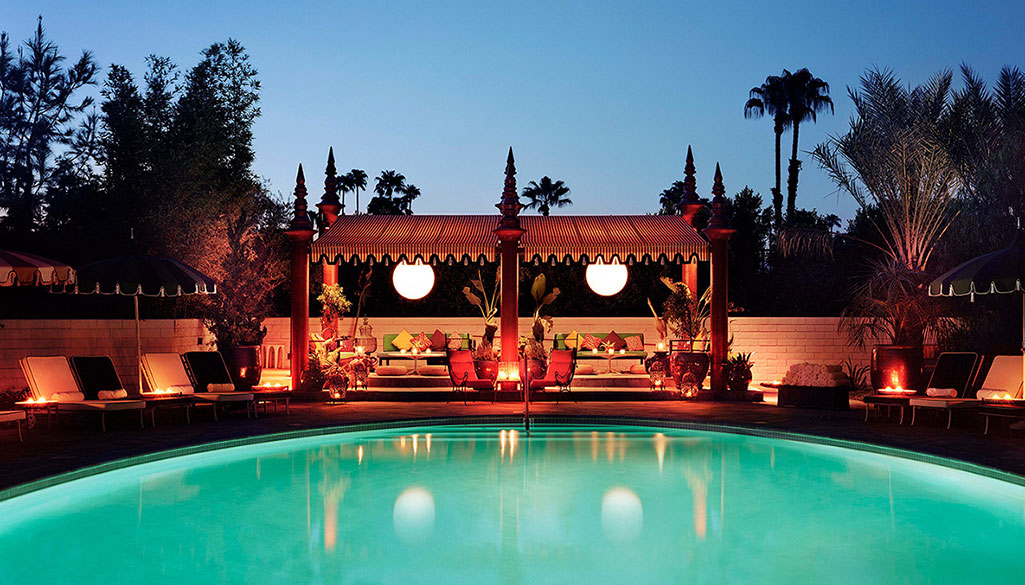 **
I'd be lying, friends, if I told you that we weren't already planning a return trip.  The draw of this sweet and funky desert oasis has us in its grips.  There's something about the cool-kid vibe and phenomenal customer service that I just can't turn down.
** photos marked with ** are courtesy of the Parker Palm Springs website, all others are my own **
** this post is not sponsored in any way.  all thoughts and opinions are my own **
SaveSave
SaveSave