After a long 7 years at Santa Anita Park, Keeneland, and Del Mar, the Breeder's Cup has returned to Louisville, bringing two days of racing to Churchill Downs.
Never one to miss an opportunity to visit Churchill, spend the day wagering with friends, or wear a hat, of course, B and I made plans to attend Saturday's races with our usual Derby weekend partners.  At the opposite end of the year's seasons than my beloved Kentucky Derby weekend, dressing for November races is quite different than dressing for the sweltering and often rainy Spring race days.  I reached out to Rachel Bell and Kate Smith of The Hat Girls for their winter racing style advice.
"Its all about texture," they say.  "Heavier fabrics, smaller, chicer headpieces versus the larger, Southern-style hats seen at Derby.  Jewel tones and navy and black combos are big.  Think about the Royal Weddings.  You'll see more British and Australian influences in headwear because of the international crowd Breeder's will draw."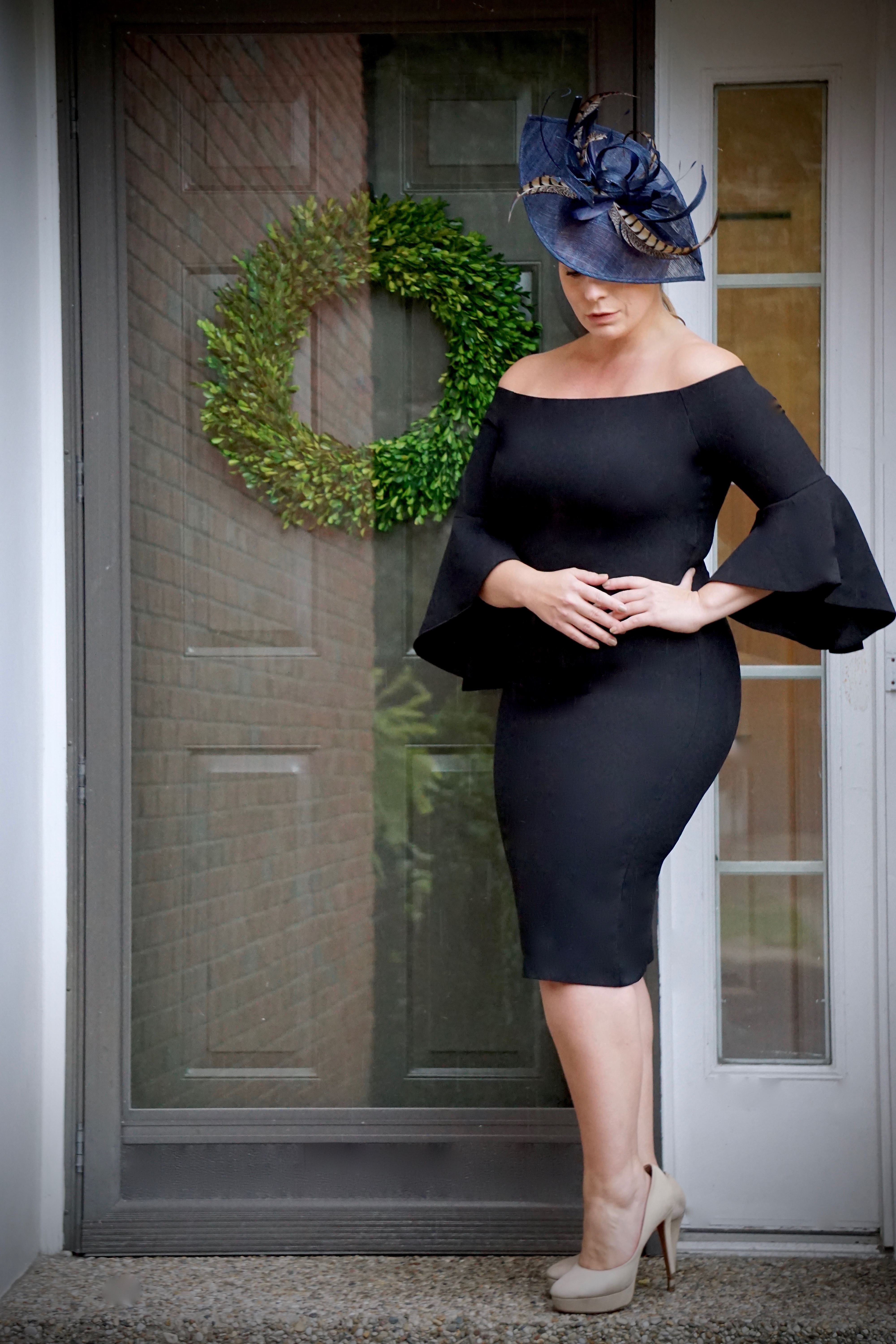 As for myself?  I'm leaning in to that navy and black combo the girls were talking about.  A sculpted navy Sinamay topper, featuring navy goose feathers and pheasant feathers was perfect paired with a simple, off shoulder black dress from Nordstrom.
Still headwear hunting for yourself? Head out to The Hat Girls at 10708 Meeting Street in Norton Commons to view their inventory in person.  Browsing from afar?  Check out their etsy store (I'm loving this one, this one, and this one with it's sweet leather flowers!) and gather inspiration and laughs from their Instagram.
** this post is in not sponsored in any way.  all thoughts and opinions are my own **
** photo via Kyle Lueken **
Shop the Look
SaveSave