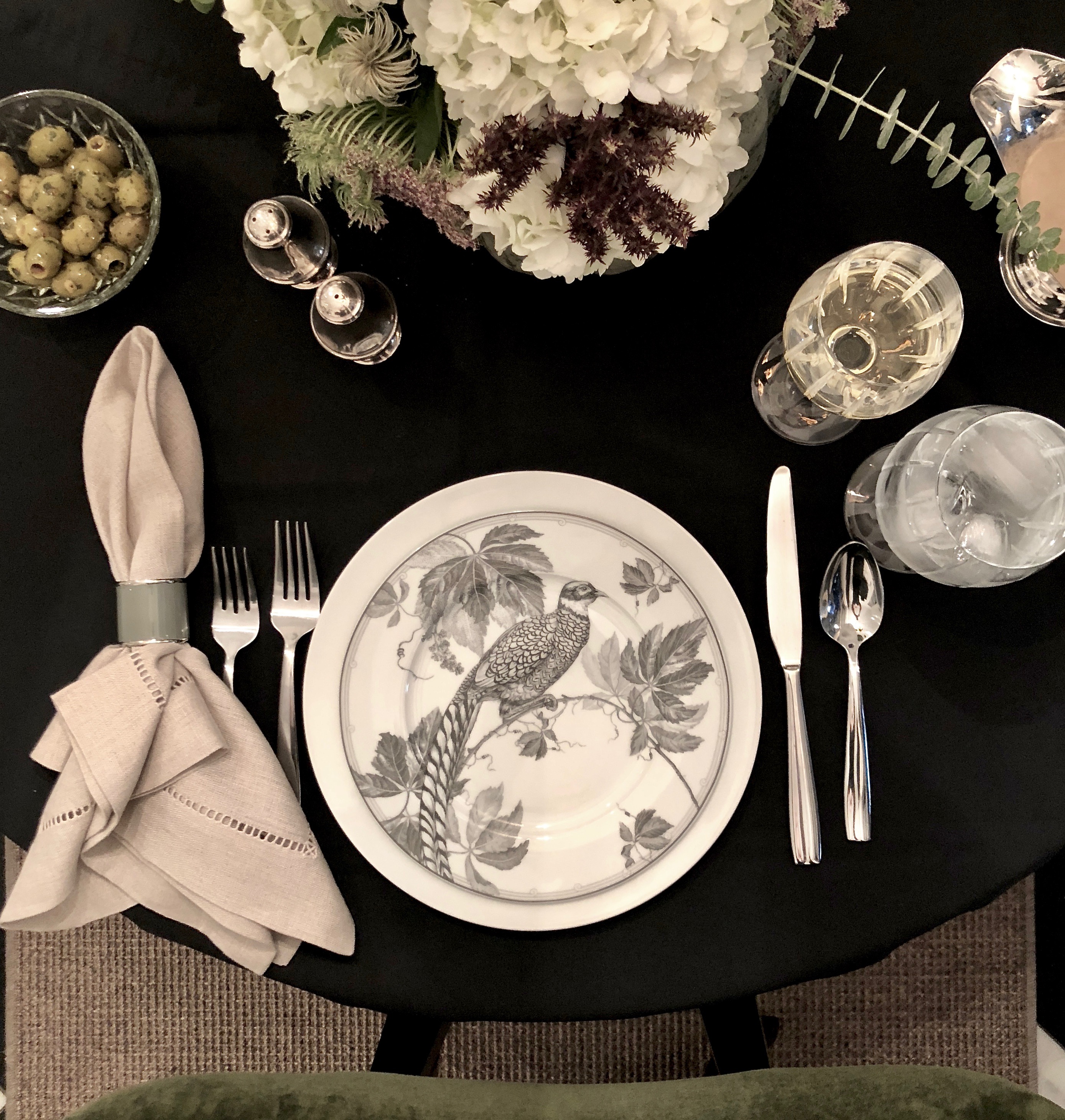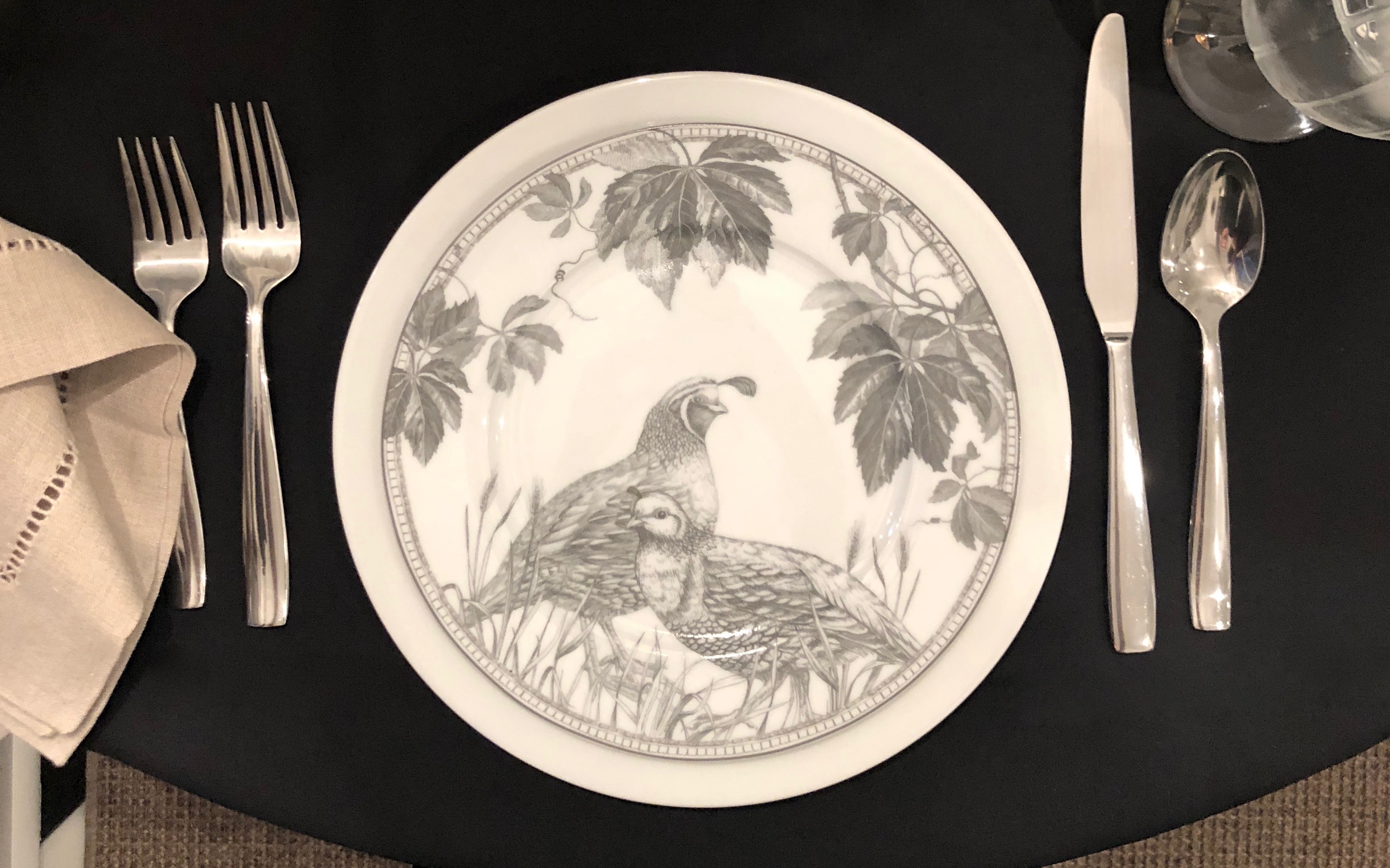 My sweet readers, a beautiful Thanksgiving week is wished to you!  Easily my favorite holiday- one centered around sharing a meal and sharing ideas- I've always found that Thanksgiving can get lost in the shuffle.  Halloween decorations are always out with school supplies- spider webs and skeletons making their way onto front porches long before they should.  Almost immediately after, Christmas trees, gift wrap, and all-glitter-errything appear in stores.  Thanksgiving is at risk of becoming this sad little thrown-together meal that comes and goes in a day, with nothing to show for itself other than the next day's leftover sandwiches.
Personally, while my porch is set for Fall with pumpkins and mums, I skip the Hallow's Eve decor and go right to Thanksgiving, planning linen combos, scheming how to display my new salad plates, or trying to determine if a funky green pumpkin can pull double duty as a vase.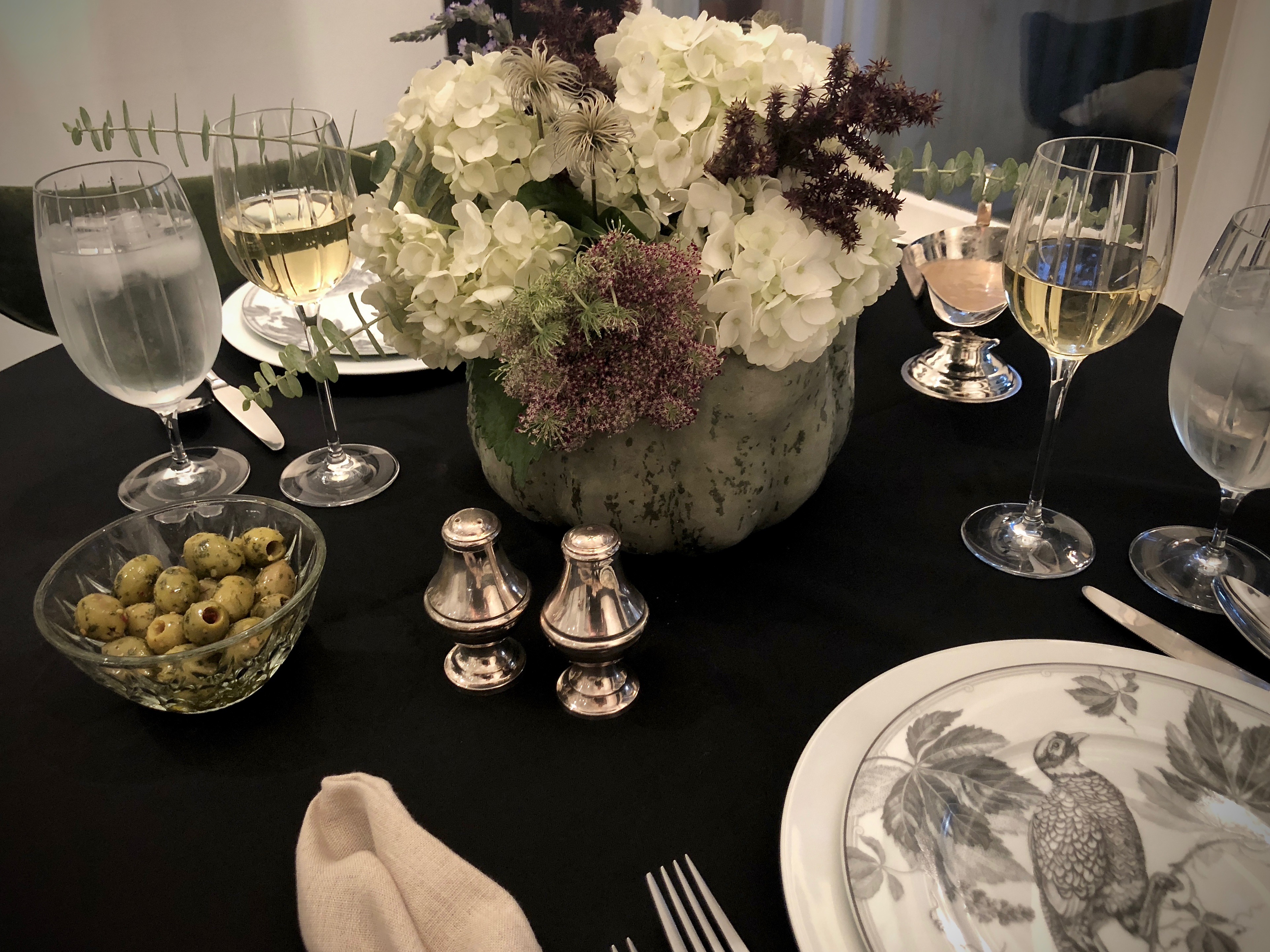 This year, I pulled out my black cloth from Crate and Barrel (the same one I used on this more moody table last year), and went simple with all white dinner plates from Williams-Sonoma's Open Kitchen collection, and the hemstitch linen napkins from Pottery Barn.  My Dorset collection white wine and water glasses bounce the light around, as does a small, vintage bowl perfect for holding salty snacks.
A tiny touch of silver comes into play via the gravy boat and salt and pepper shakers, as well as my cheap but pretty flatware (from Target!).  Olive green enamel napkin rings and gray fowl-covered salad plates- both from Williams-Sonoma- offer the only real color or pattern, and when coupled with the centerpiece, provide a lovely amount of visual interest.
I discovered that a funky green pumpkin can totally pull double duty as a vase!  After this guy served his purpose sitting on my porch, I carved out enough of a space to hold a tall water glass, inserted said glass, and filled it with white hydrangea, spindly eucalyptus, clematis seed pods, a few sprigs of lavender…  The result was a little more girly than I usually go for, but lovely!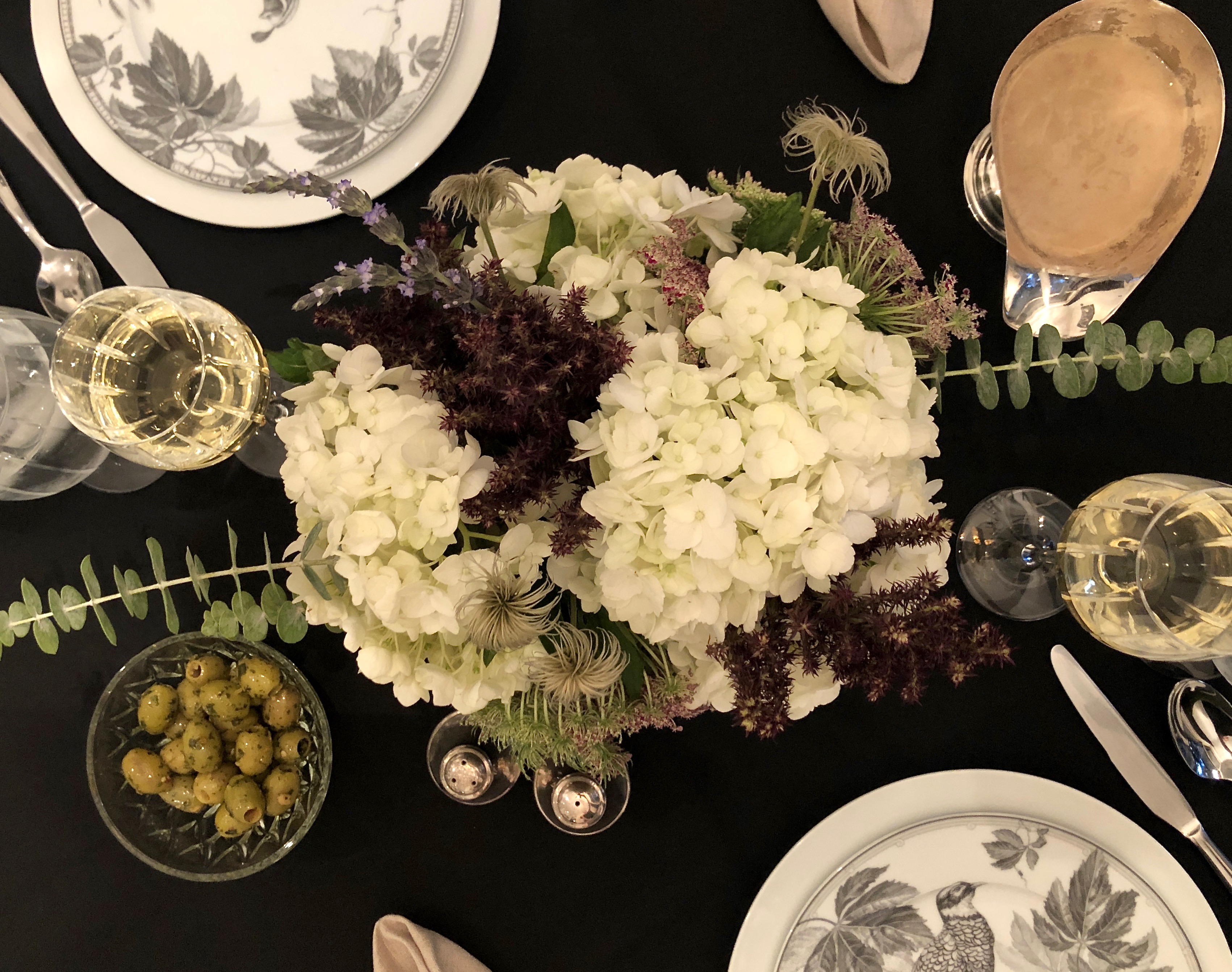 My best wishes to you, friends, for a beautiful week.  For those of you traveling, please stay safe.  For those of you hosting, my wishes for a turkey that's just as juicy and delicious as possible.  Cheers.
** this post is not sponsored in any way.  all thoughts and opinions are my own **
Shop the Table