Usually, at 8pm or so on Friday nights, you can find Bryan and I snuggled up to the bar at Red Hog, the still sort-of-new butcher shop-slash-restaurant in Louisville's Crescent Hill neighborhood. We've fallen in love with the little spot, mesmerized at watching Bob, the owner, singlehandedly man the lifts on the grill and the fire-filled pizza oven, all the while quietly and serenely watching his customers with a little smile on his face. He also serves as the dj, and this weekend, The Stones sang Shine a Light just after Layla (Piano Exit) by Derek and the Dominos played (you know this song…. It's the one that plays when all the bodies are being discovered in Goodfellas).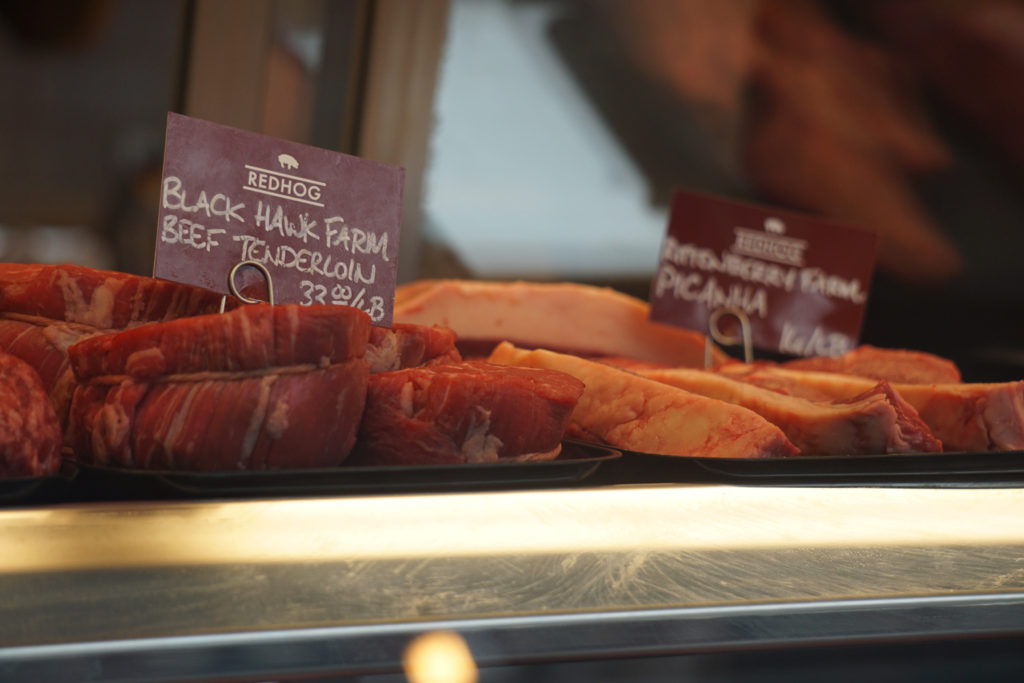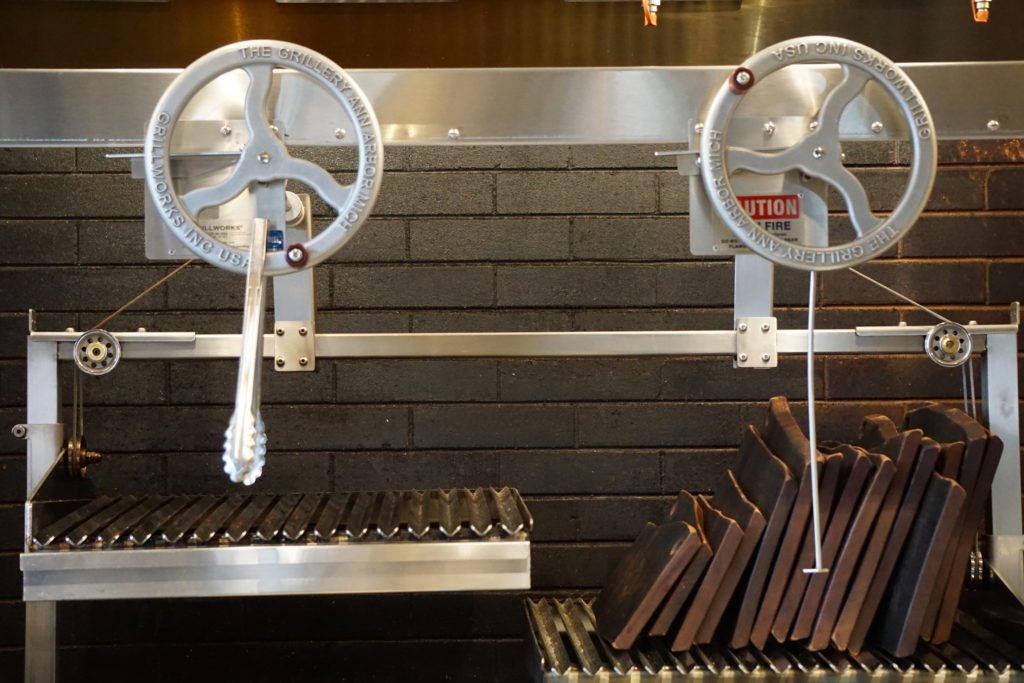 Food options here are incredible; with local meats being cut and sold next door in the shop, one can count on fresh flavors in the sausage sampler, burgers so tender they fall apart, and surprises like goat tacos. This weekend, however, we arrived early enough that there were still half racks of ribs available and I simply said, "Yes please!"
I always start with bar manager Erin's Old Fashioned- truly one of the best in town, and this weekend was no different. Still, when the food came out, we each decided to switch cocktails- Bryan to a boozy Boulevardier and me to the Apple-y Ever After, a delightful Bourbon-based concoction with caramel, cinnamon and pecan bitters, and apple shrub. Topped with a red delicious apple peel rose, not only is this little guy just stunning, but packs a perfect, cold-weather taste combo punch, and when paired with the fall-off-the-bone ribs…. wow.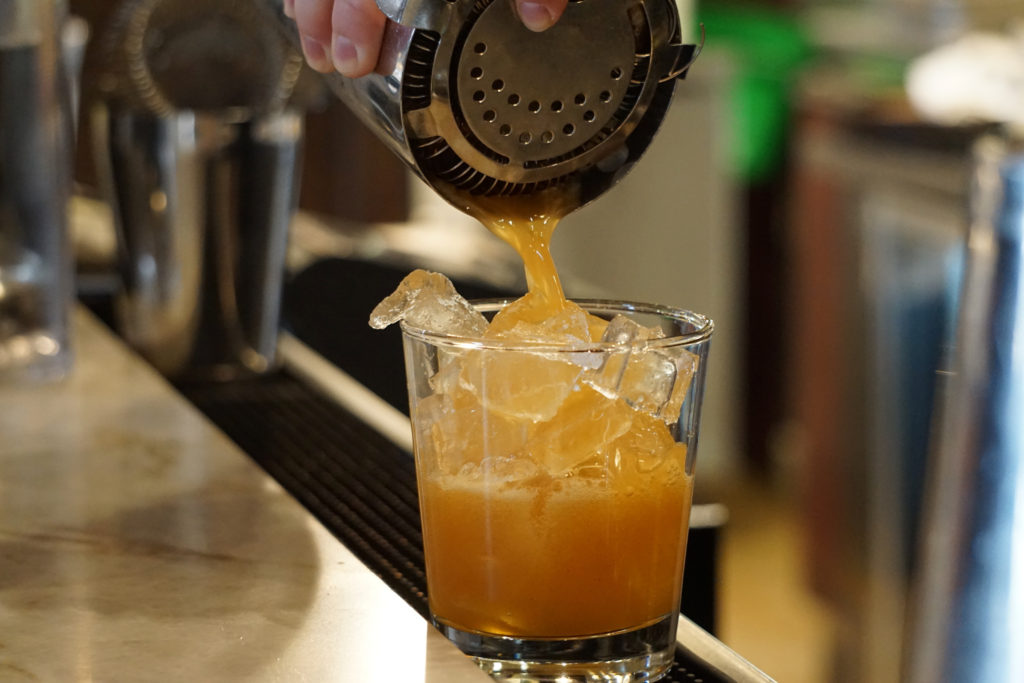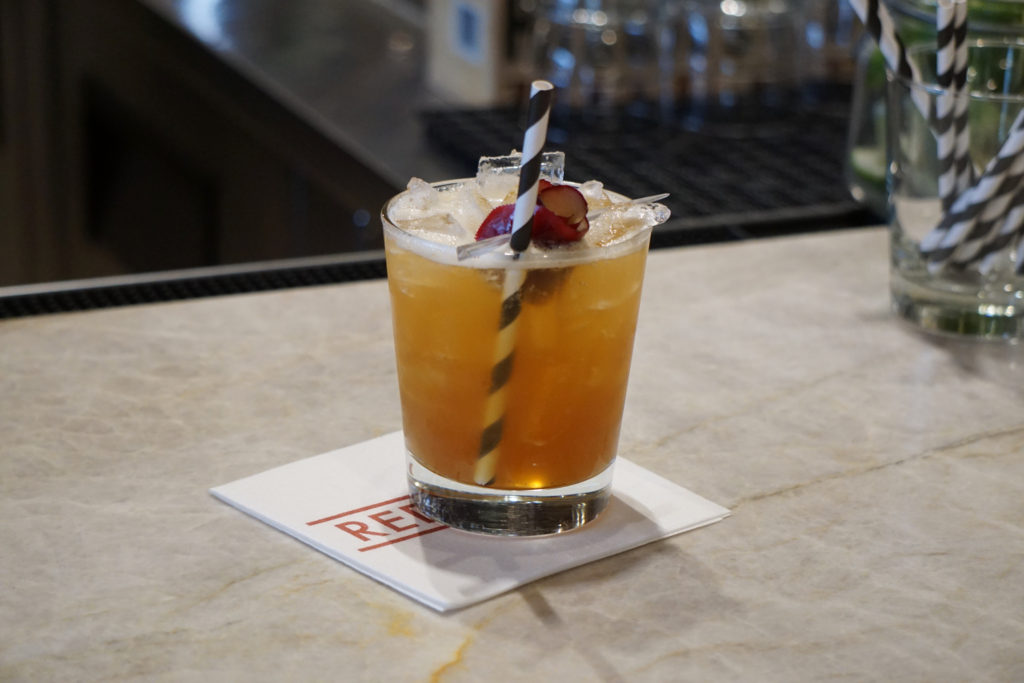 With the snow that finally came to Louisville this weekend, you- like me- may be craving something that just tastes like cold-weather comfort food. I promise that no matter what you find on the menu (sausage and shrimp Bahn mi, the best Cuban ever…), there's a tasty, winter cocktail that'll compliment perfectly. If you up in the air, tell Erin you're in the mood for the prettiest cocktail on the menu, and give the Apple-y Ever After a shot. You won't regret it.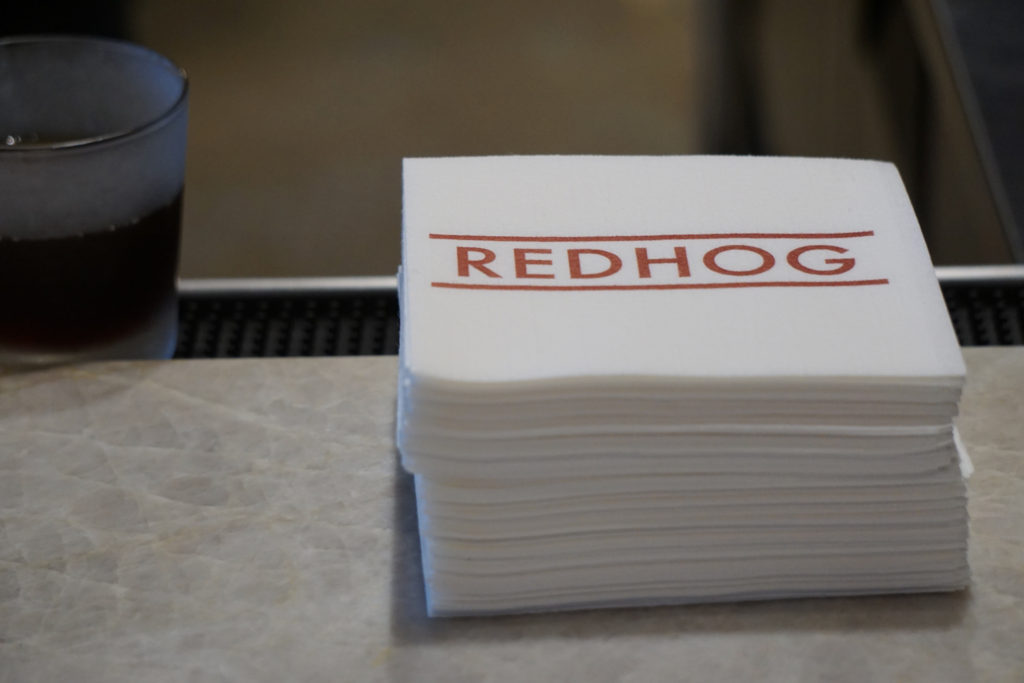 ** this post is not sponsored in any way. all thoughts and opinions are my own **
** photos by Kyle Lueken **