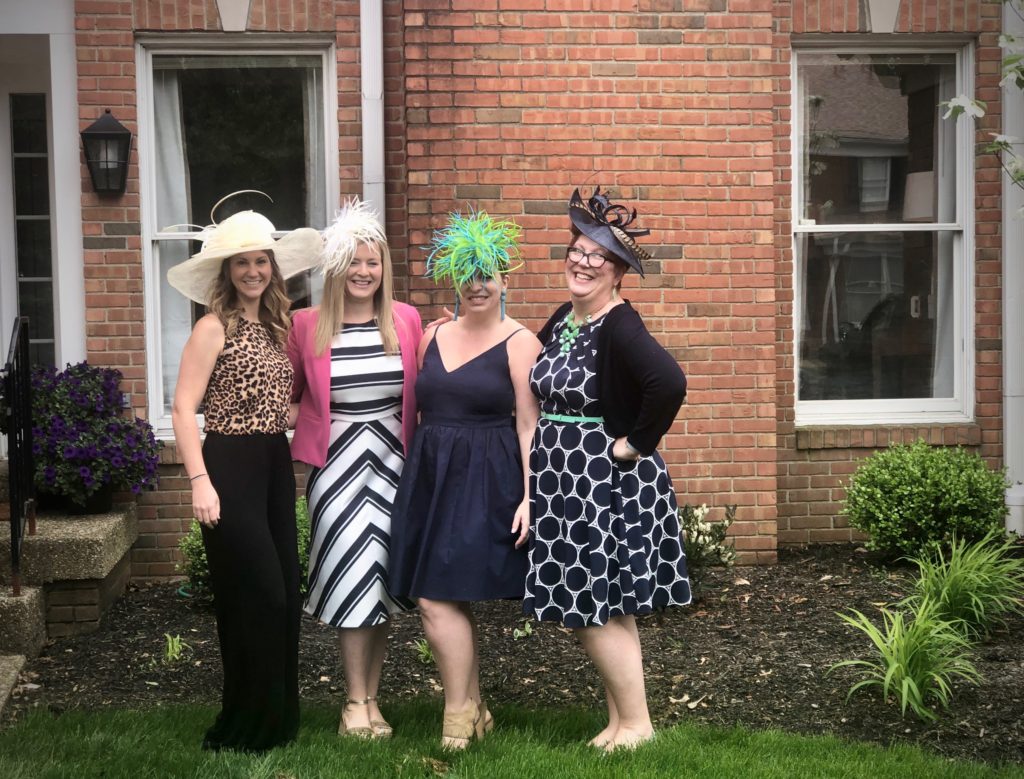 I'm not sure how it started. A couple of us thought we may need a quick outside-the-office meeting every few weeks or so to discuss our goals, air any grievances, and encourage one another through life. After so many months, we brought on a couple more members, changed our group chat name to a pancake emoji, and the Brunch Bunch was born.
Moving up to monthly meetings, coaching each other, encouraging each other, and discovering some of the best breakfast spots in Louisville along the way, we've become closer knit as friends and as colleagues. I think I speak for all of us when I say that while we walk away every month with hard goals in mind, another factor in our meetings with high importance is the food.
Last weekend, I decided to put my Derby table to the test with these girls (minus one) as guests, and made homemade hot browns, chocolate pecan pie, and juleps. We reviewed the last month's hopes over breakfast mimosas and puffy pink peonies, and looked forward to our next meeting at the end of May.
Goal setting is a newer thing for me. Carrying hard and fast to-do's around each day has helped me focus, though, on the hopes I have for my job, my health, and my personal life. I'm almost sure, though, that it wouldn't be as fun to accomplish any of these things if it weren't for the brilliant, talented, and fun women I'm surrounded by each day, and over a breakfast table each month. As we always say at the office, who you're with matters. It sure does.
** this post is not sponsored in any way. all thoughts and feelings are my own **