Beginning August 1, Mr. Man and I made the decision to start eating at home more… a lot more. Unabashedly, being a childless couple that makes a decent living, we generally eat out almost every day. Almost every meal. Not only was the restaurant/bar bill daunting, but daily meals filled with restaurant-quality food, and visits to spots with friends behind the bar meant our waistlines were starting to grow.
Over the weekend, I knew that a light lunch on Saturday would be perfect after B got a quick workday in in the gym and I finished errands (read: I cleaned the house within an inch of it's life). I had spotted a summery melon-centered version of a Caprese salad on Foodie Crush and wanted to take it for a spin.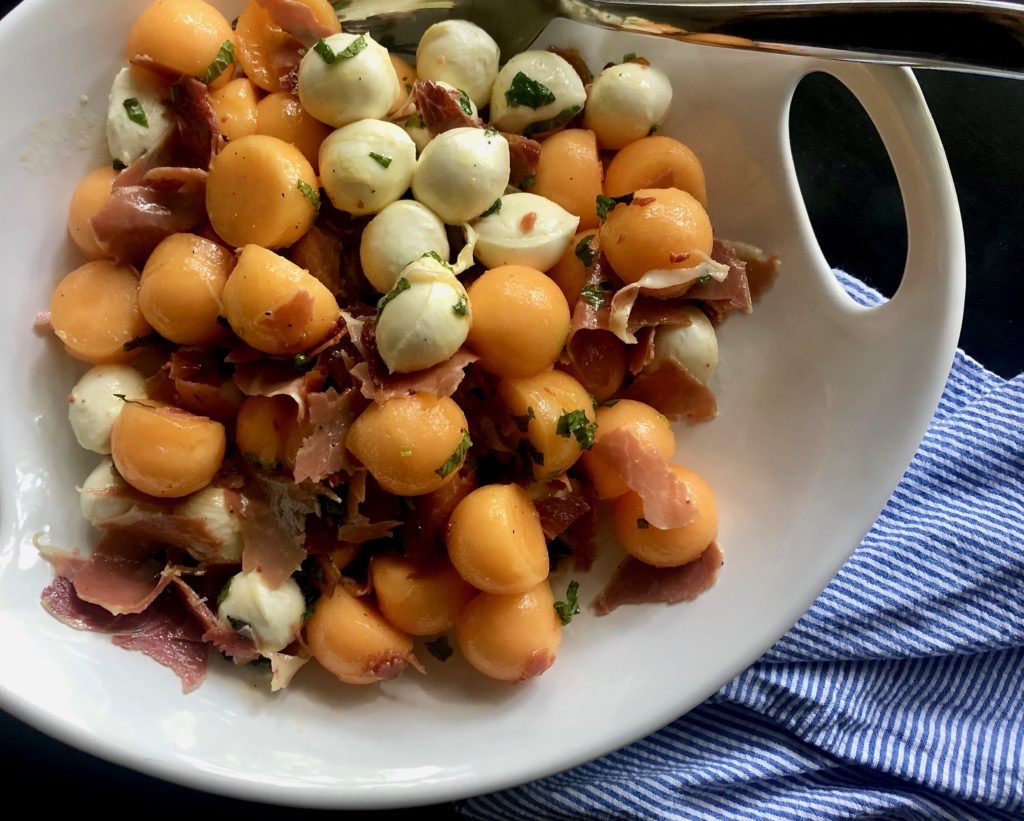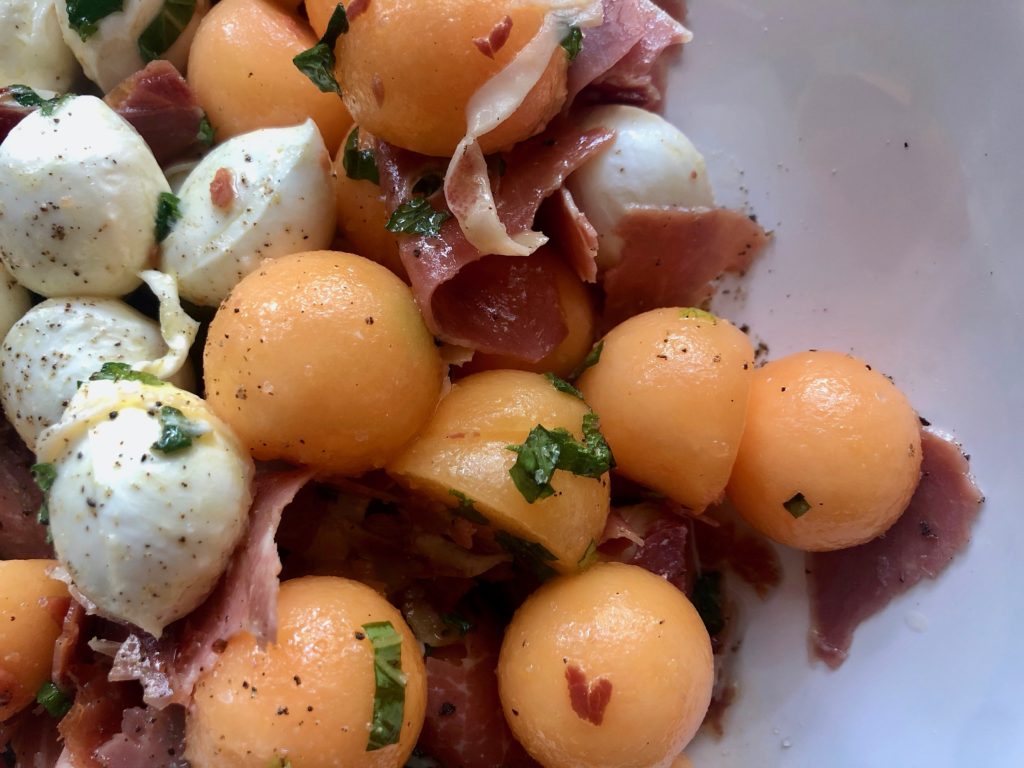 The simple recipe called for pearl-sized mozzarella, sweet cantaloupe, and a dressing made of honey and white balsamic alongside prosciutto, basil, and mint. Wanting to give things a Southern spin, I decided to sub in thinly saved country ham (thanks, Red Hog Butcher!) and omit the basil, letting fresh mint- a Kentucky staple- take the herbal lead.
The result? A sweet-and-salty, light-yet-filling version of the Caprese salad we all know and love. At a late lunch, next to a glass of Orlana Vinho Verde, it was just about perfect.
** this post was not sponsored in any way. all thoughts and opinions are my own **