In planning for friends to gather at our place this weekend, I racked my brain to think what sort of pre-dinner snack would look good on our fall table and taste like a well-thought out precursor to our dinner of Chicken and 40 Cloves of Garlic.
The answer? Little onion and gruyere tarts from Williams-Sonoma. These little guys made an appearance at our first Thanksgiving in this house and have been a somewhat regularly-recurring character ever since. Find the recipe here.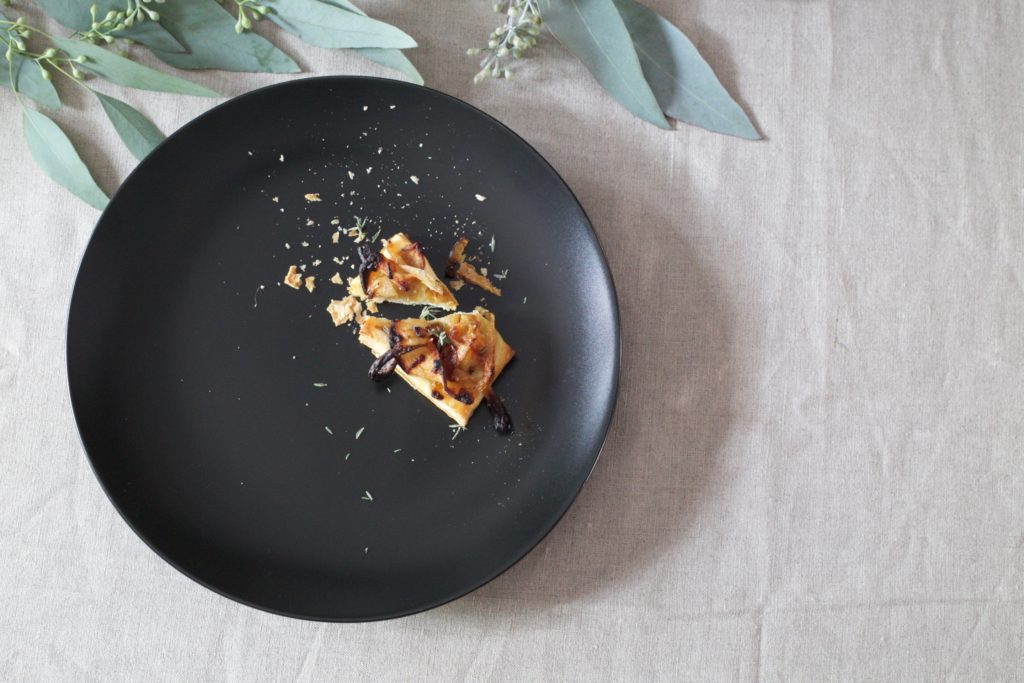 Take the time to slow-cook onions until they're perfectly caramelized, cook down soft apples, and add in at least twice the recommended amount of grated Gruyere cheese for an easy filling. Atop little pillows of flaky puff pastry, cut into bite-sized portions, they're really a perfect appetizer for any cool-weather gathering.
Want to save time? Opt to only cook down the apples and grate the cheese, leaving the forever-long task of getting the onions perfect behind. Instead, find a jar of onion jam (or- bacon and onion jam!) to substitute for the rest.
** this post is not sponsored in any way. all thoughts and opinions are my own **
** photo by Don Lehman **