I feel as if you've heard me talk on and on about bedding. There's no telling how long I've pondered spending the money on beautiful, embroidered linens, and have just been too scared to spend the money on something so bright white, and so expensive… especially for a lovely piece of white bedding that my moisturizer-slathered face sleeps on every night, and my nose runs on on occasion…
Years ago, I read this article from The Laundress on how to keep your bedding bright white and feeling luxurious. I pinned it for safekeeping, hoping that someday, I'd bite the bullet and finally click "order" on everything in my shopping cart at Pottery Barn.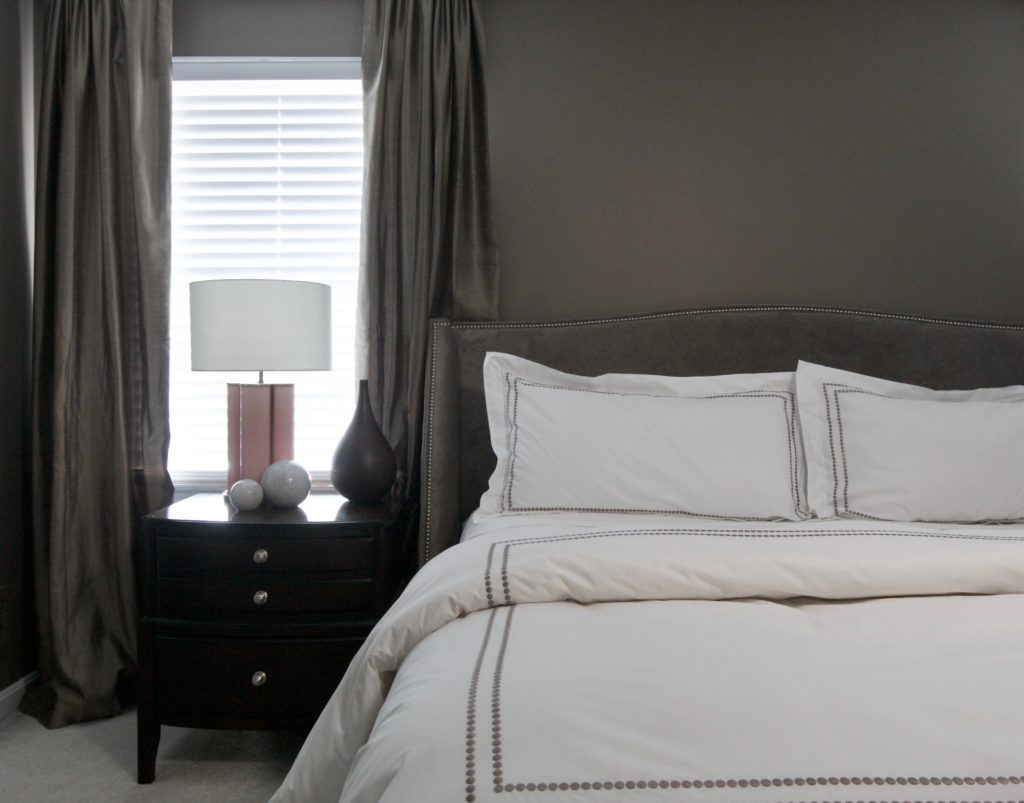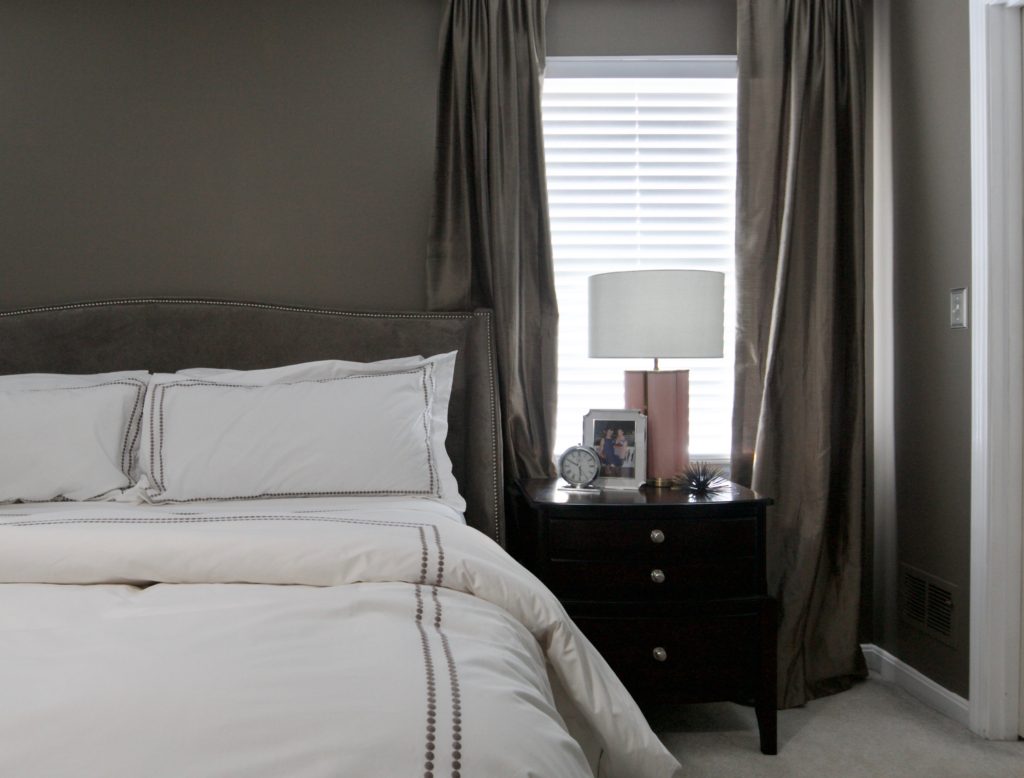 After falling head over heels for the Pearl sheet set and duvet cover, I was delighted that the Taupe color almost perfectly matched our headboard, meaning that our monochromatic bedroom stays monochromatic. I took the advice of Sarah over at Room For Tuesday and tossed all my linens in the dryer on the steam function prior to making the bed. Following the advice from The Laundress, I did try ironing the flat sheet and the duvet, spraying the teeniest bit of starch to keep things taut and perfect… and I'm never going back to non-ironed bedding. That's it, friends! My Sundays henceforth will be full of my ironing board and my mac-daddy Rowenta.
I'd love to- at some point- have a monogram added to the shams (and perhaps the duvet), and grab the upholstered footboard and rails that match our headboard. I absolutely love how much more tailored things look with the crisp white bedding, and am hoping that after a few washes, things keep looking as fresh as they do now. For the cooler weather, though, a heavier duvet insert and these well-starched and ironed sheets are calling my name when the sun goes down.
** this post is not sponsored in any way. all thoughts and feelings are my own **
** photos by Don Lehman **
Shop the Bed: